Have you ever wanted to become a part of a company and be one of its employees? The problem is they do not have any job openings at the moment. That's okay. You can still let them know about your interest in being a part of the company by sending them a letter of interest. You also send a copy of your updated resume to the company to show them your skills and qualifications.
A letter of interest could be your key to becoming a part of the company that you have always wanted to be a part of. Check out the Sample Letters that we have in this article. You are sure to find one that will fit your needs.
Real Estate Letter Of Interest Template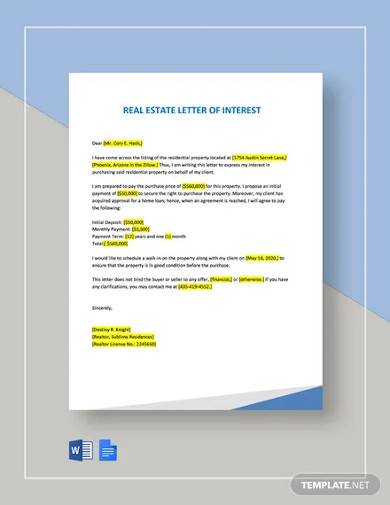 Request Deferral of Interest Payment Template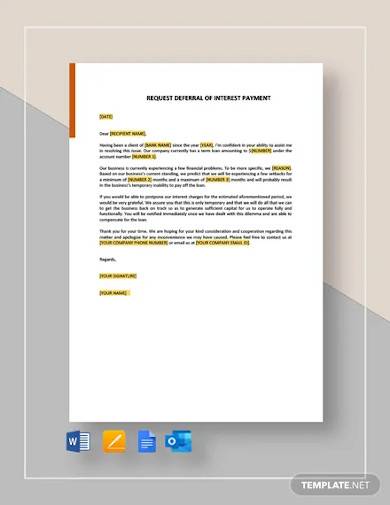 Free Letter of Interest for Job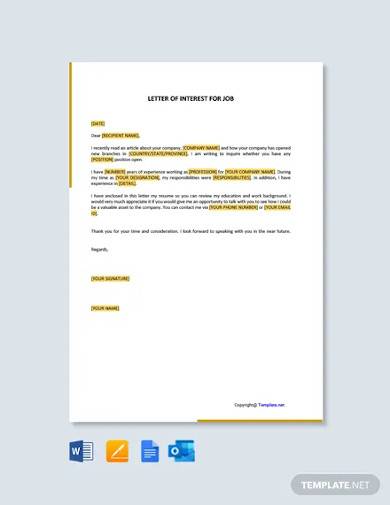 Free Simple Letter of Interest Template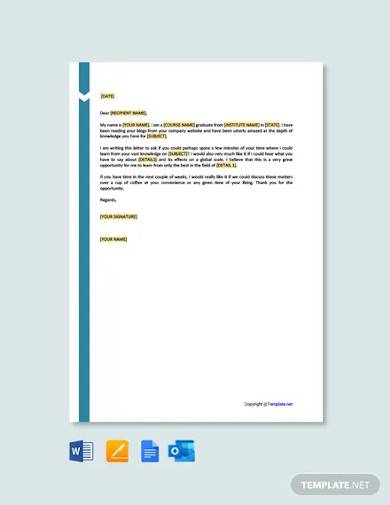 Free Professional Letter of Interest Template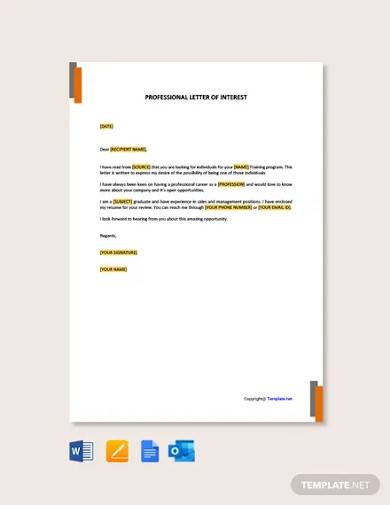 Free Letter of Interest Sample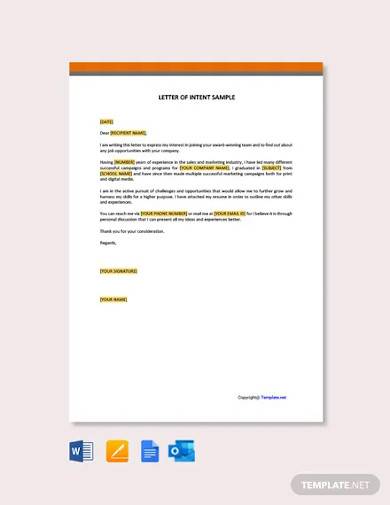 Standard Letter of Interest Format Sample
Corporate Letter of Interest Format Example
Internship Letter of Interest Sample
Professional Letter of Interest Format
Letters of Interest vs. Cover Letters
Cover letters and letters of interest are definitely not the same. Although both are being sent together with your resume, a cover letter is sent to a company in response to a job posting whereas a letter of interest is sent if there are currently no available positions in the company. Letters of interest can be sent to a company just to let them know about your interest of becoming a part of the company should they have openings that might match the skills and qualifications that you have. (See Letter of Interest Examples)
Tips to Writing a Good Letter of Interest
The very first thing that must be stated in your letter of intent is a brief introduction about yourself and your intentions for writing the letter.
Just like a cover letter, you can elaborate on your qualifications, skills, and experiences. You have to let them know that you are going to be a good addition to their company should they have openings that would fit your credentials.
Ask to be invited for an interview. This interview may or may not count as an initial interview, but it will be a good opportunity for you to learn more about the company and build a relationship with the people in the organization.
Formal Letter of Interest Format
Sample Letter of Interest for Teaching Position
Sample Letter of Interest
Nursing Letter of Interest
What to Avoid with Regard to Letters of Interest?
You want the company to remember you on a positive note rather than the other way around. You want to build a good relationship with your target company and to do so, you must do the following:
Avoid forgetting to attach you resumes—both for e-mail and personally delivering your resume to the company.
Make sure you address your letter to the correct person. Put a little more effort to your letter of interest by putting a more specific salutation rather than using a generic one such as "To whom it may concern."
Your letters must be brief, concise, and straight to the point. Two to three short paragraphs are enough. You do not want to bore the reader.
Misspellings and grammatical errors must be avoided as much as possible so make sure you review your letters before you send them.
Always leave your contact details—e-mail address and mobile number.
Be proactive despite the fact that this is not a job application. Treat is as if this is one.
The templates on this page are all downloadable in Word Document (.doc) and PDF (.pdf) format. All of which can be conveniently edited in various computer and mobile office applications. Making sure that you are precise with your letters of interest will help you get your message across. With the various samples we have here, you are sure to find one that will best suit your preference.
You may also refer to Sample Letter Of Interest Formats.