Letters of complaint let the other concerned party know that something is wrong, all in a Formal Letters and professional way designed to avoid or minimize conflict. You will probably have to write a complaint letter at some point in your life if you haven't already. That's why it's a good idea to keep a good sample handy, along with related communications such as warning letters and follow up letters.
Restaurant Sample Complaint Letter Template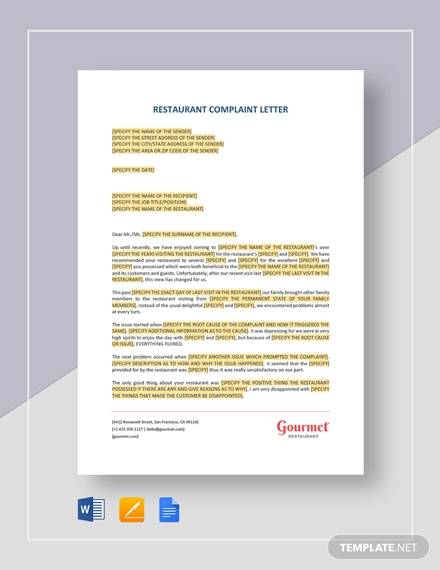 Complaint Letter Format in Word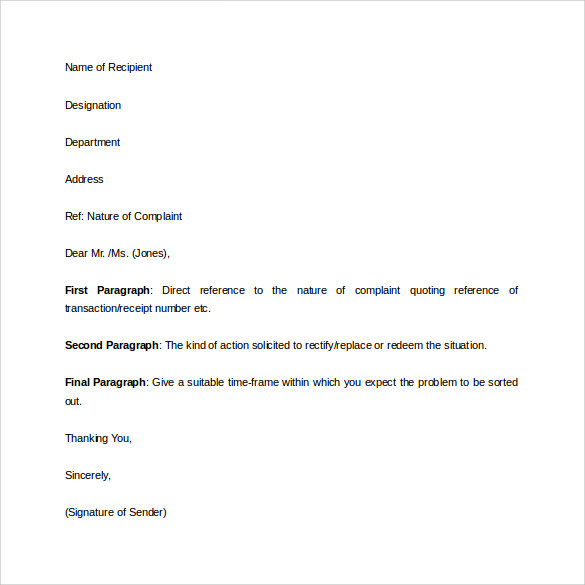 Complaint Letter Template in Word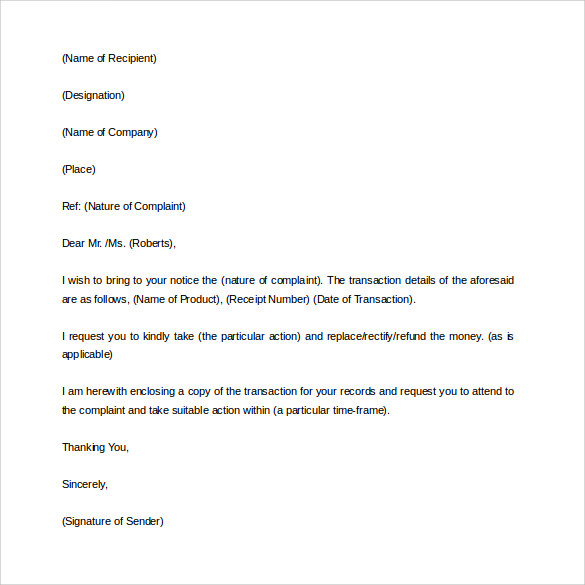 Complaint Letter Template PDF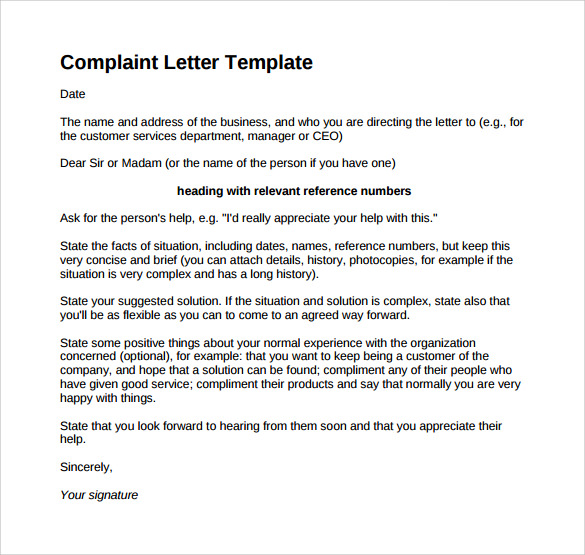 Downloadable Complaint Letter for Free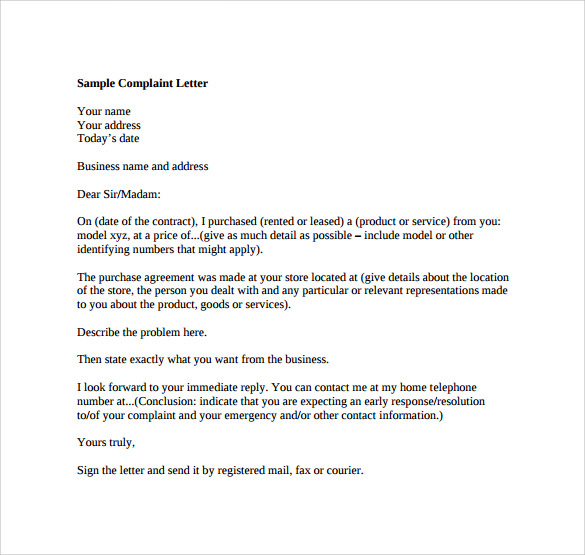 Printable Complaint Letter for Free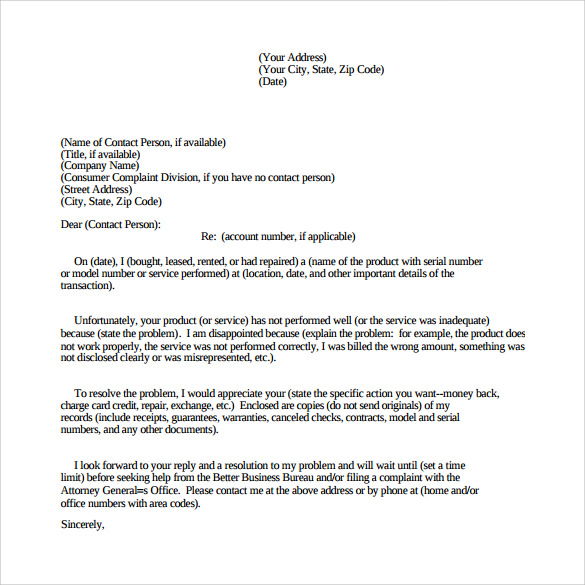 Sample Complaint Letter Free Download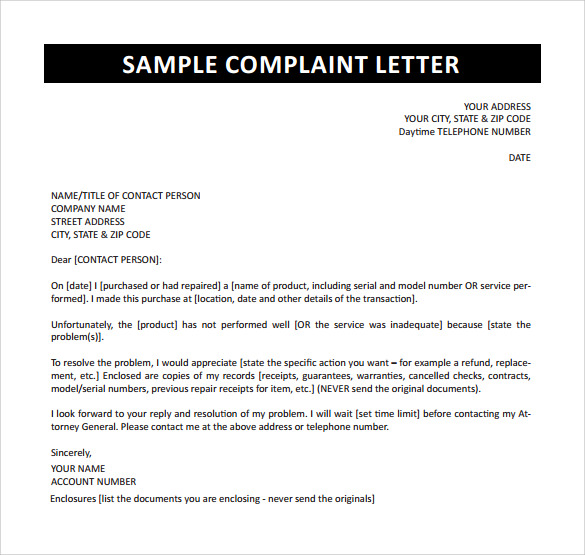 Formal Complaint Letter Template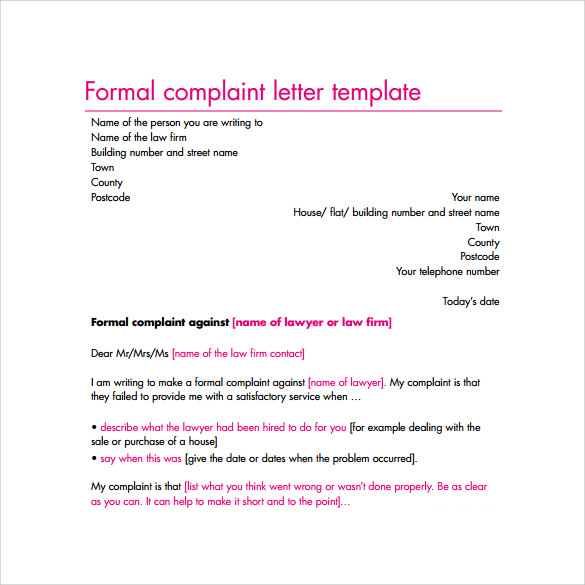 Employee Complaint Letter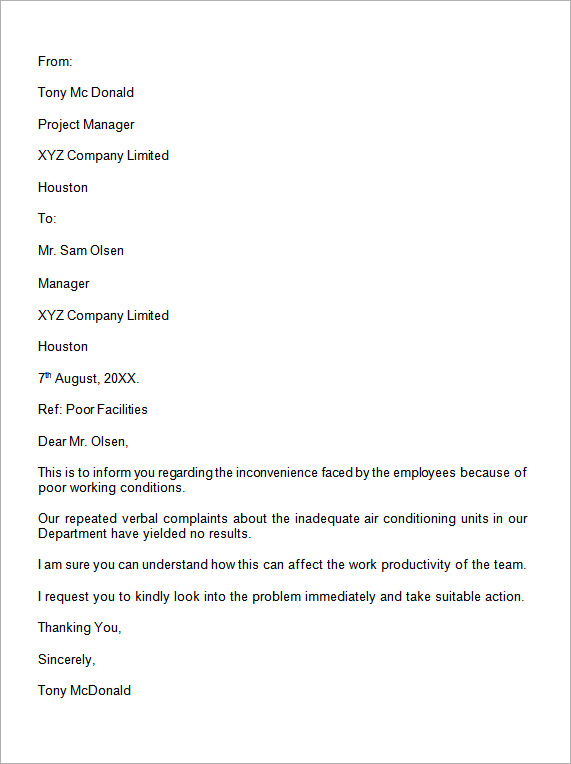 Formal Complaint Letter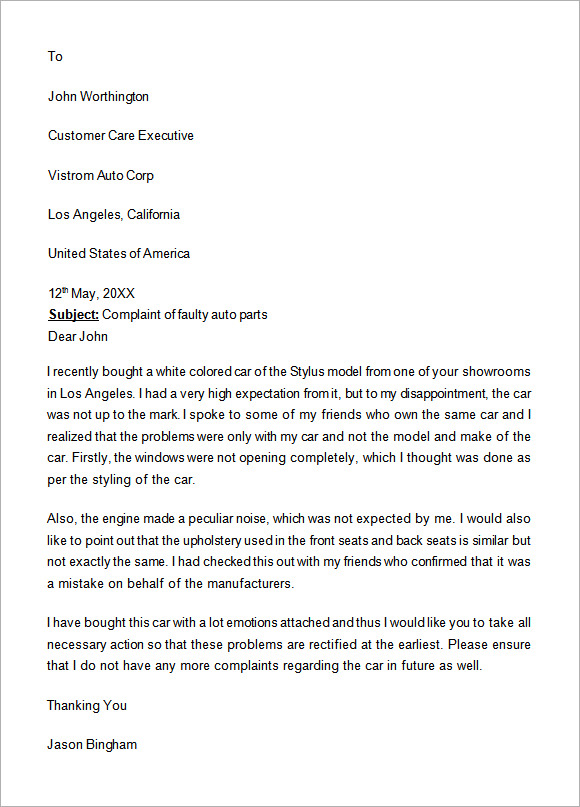 Complaint Letter Template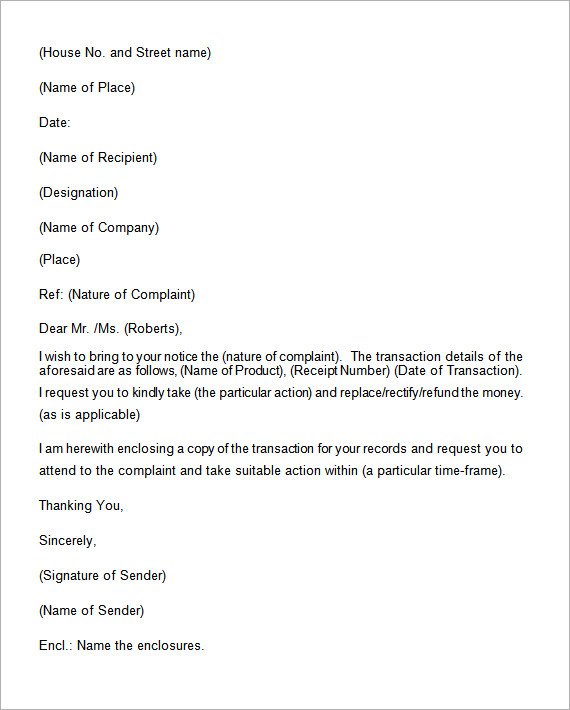 Complaint Letter Format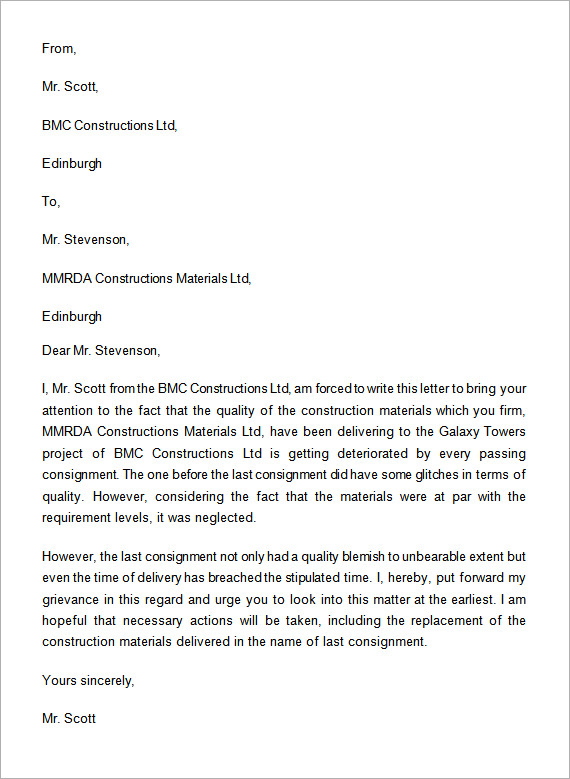 Restaurant Complaint Letter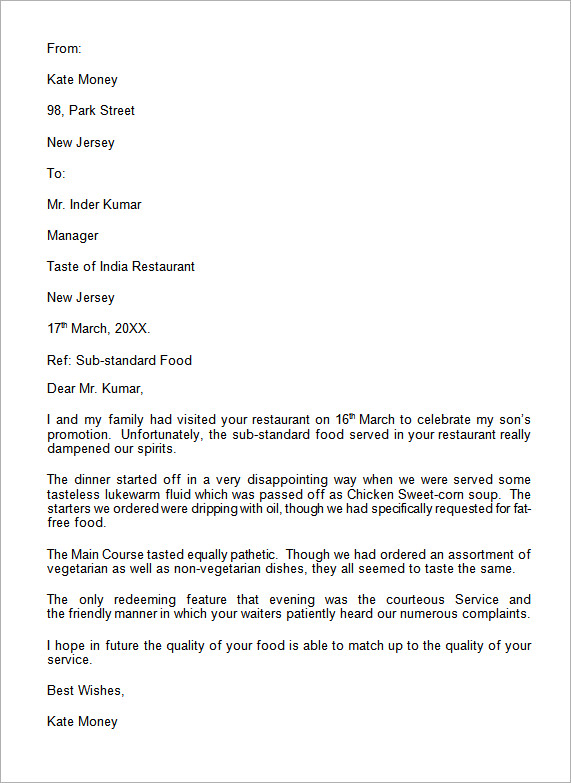 Complaint Letter Response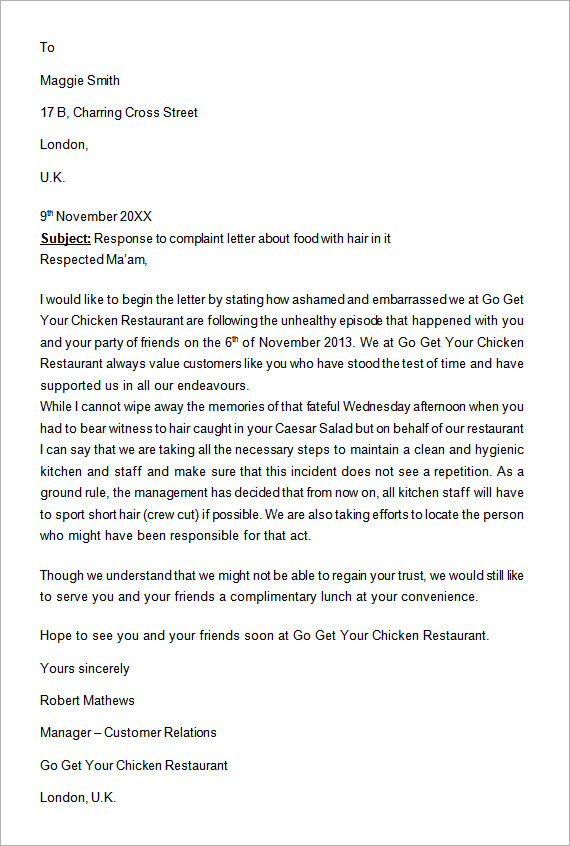 Complaint Letter for Poor Service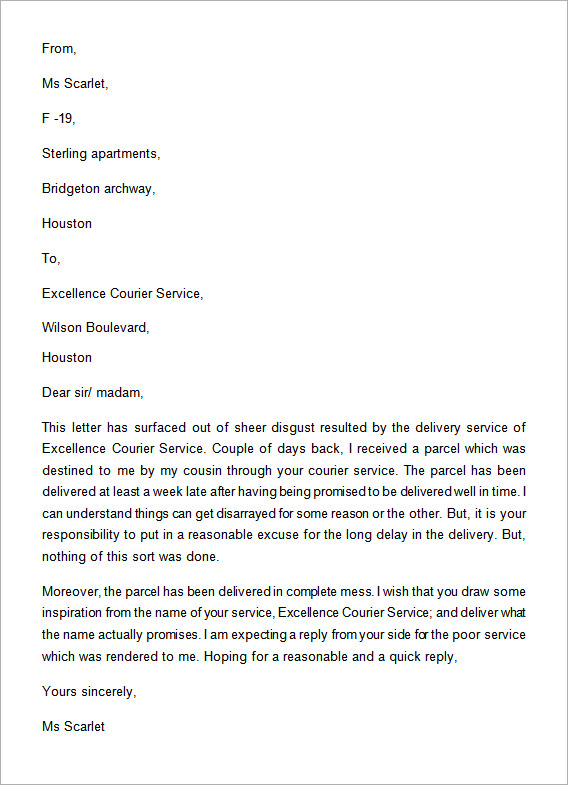 Client complaint letter Example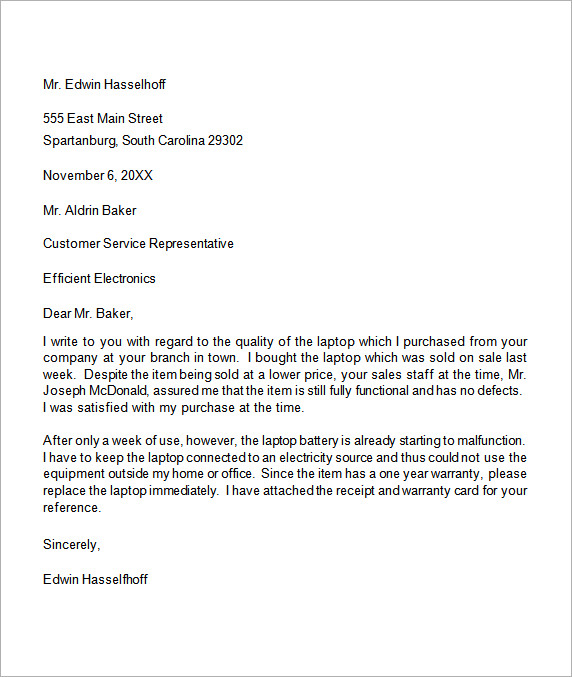 HR Employee Complaint Letter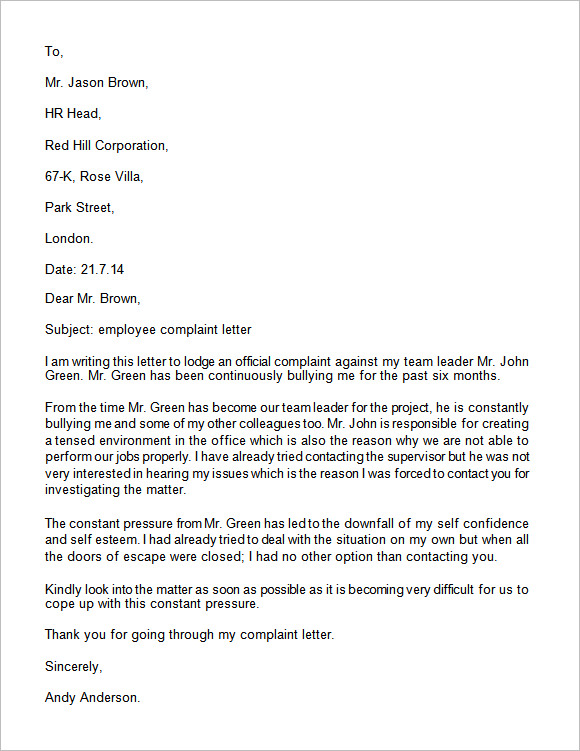 Bank Complaint Letter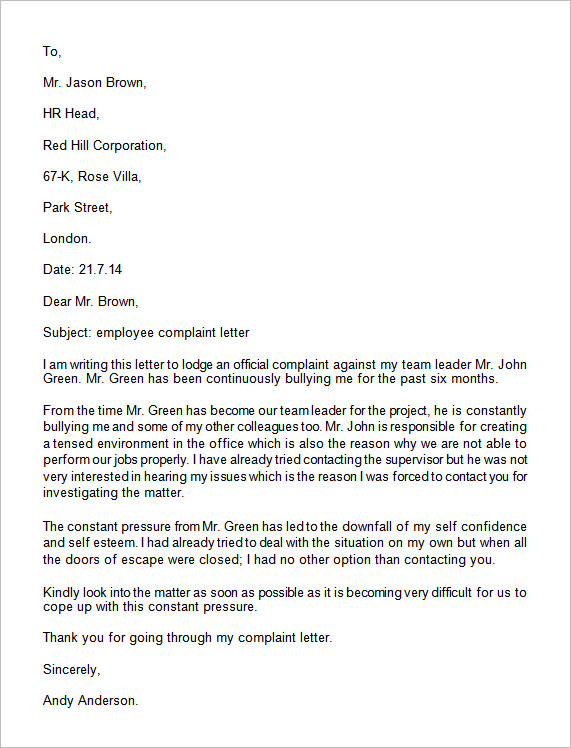 How to Write Complaint Letters
The background should let the recipient know about the circumstances under which the complaint is being made.
The problem section deals with the direct cause of the complaint that you are writing about, such as a discrepancy in an order you made, as well as the impact of the error.
The solution section should describe how you feel the recipient should handle the situation, concisely and politely. An optional warning may be included.
In the closing, mention that you look forward to hearing from the recipient in order to resolve the problem.
Tips for Writing Complaint Letters
These free examples contain premium content that you can personalize according to your situation.
You can download these files in either Word or Excel before printing them out for your final use.
If you're having trouble with the precise phrasing of your letter of complaint, then these samples may be able to point you in the right direction and make sure that you express your problem in the best possible way.
If you have any DMCA issues on this post, please contact us!