Generally used for official purposes, a proposal letter acts as a cover letter for a proposal that a company sends to a client or another party offering them something. This could be anything from funds to a job or a service. The proposal letter gives the party concerned a brief idea as to what the accompanying proposal has in store for the recipient. Most proposal letters should follow a certain style, which is why most companies make use of business proposal letter to make the letter drafting a tad easier.
Free Proposal Letter Example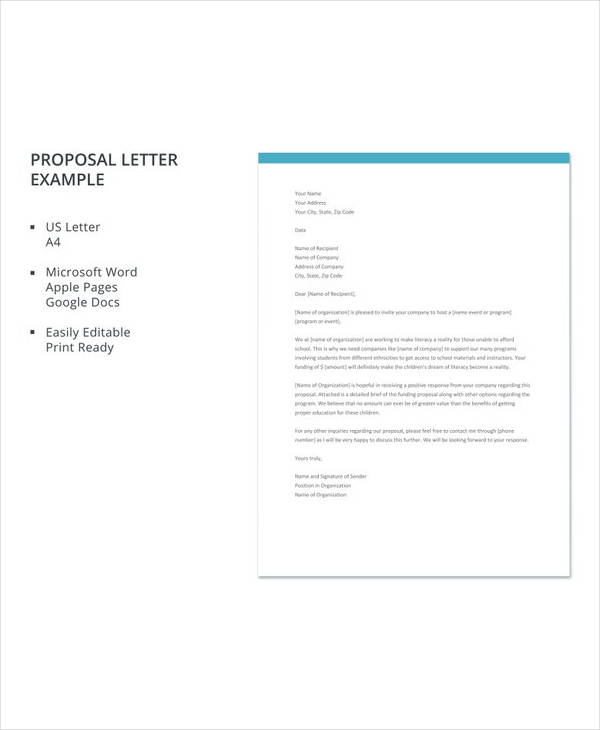 Free Proposal Letter for Business Template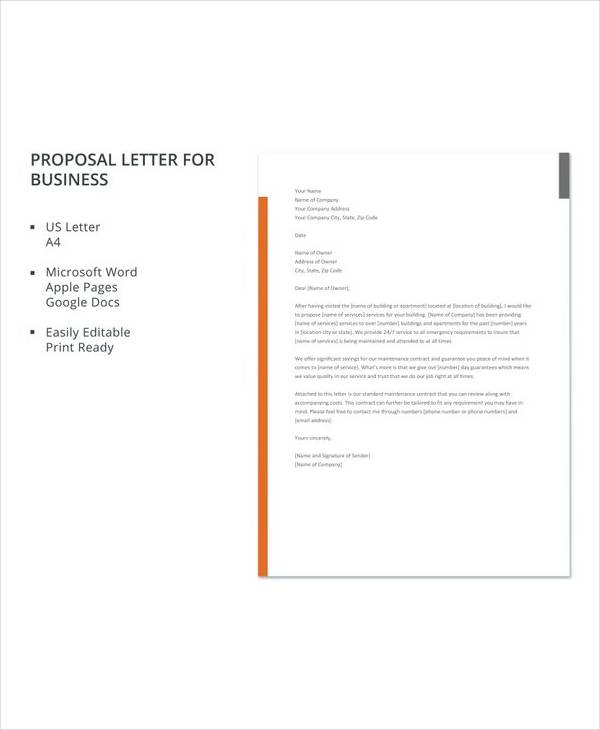 Free Proposal Letter Template for Funding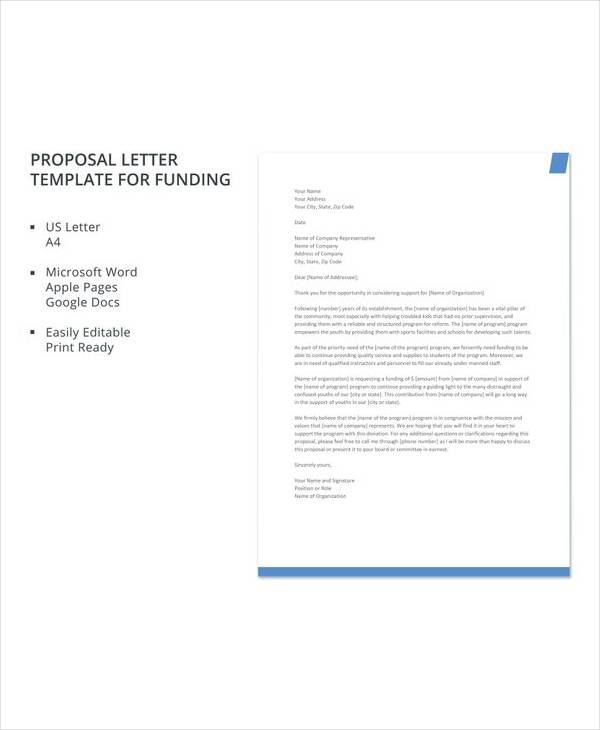 Free Sample Proposal Letter Template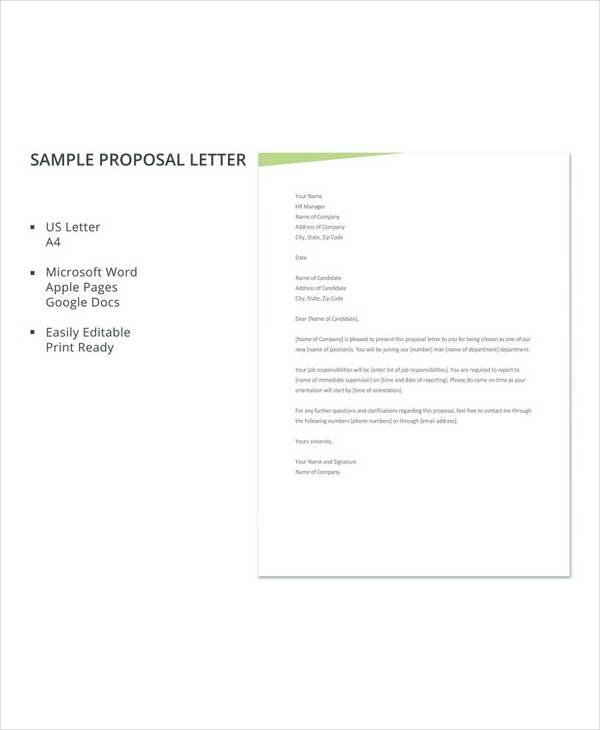 Job Proposal Letter Template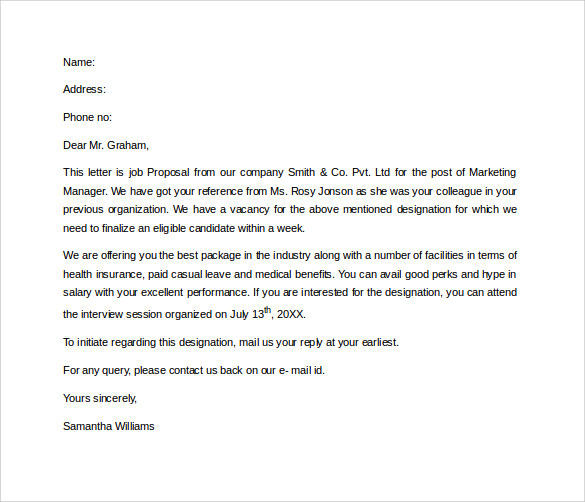 Usually when a candidate is shortlisted by a company for a job, he is sent a proposal with all the details of the employment. This is teamed with a job proposal letter which informs the person about his selection. Using a template of this letter can actually save the company a lot of time as it would only have to customize it as per its needs.
Business Proposal Letter Template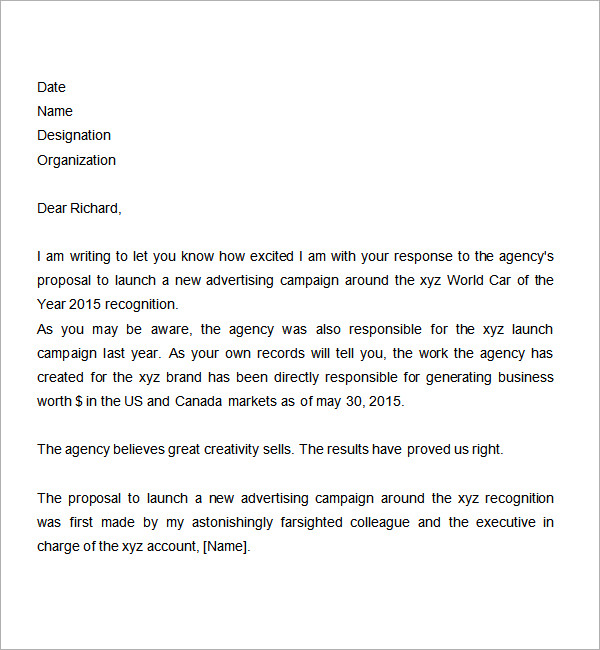 When an aspiring entrepreneur or even an established businessman sends out a proposal of business to a financial institution or a partner, this is usually accompanied with a business proposal letter that outlines the details of the proposal in brief. With a business letter template, this letter can be designed within no time by just adding in the relevant details.
Service Proposal Letter Template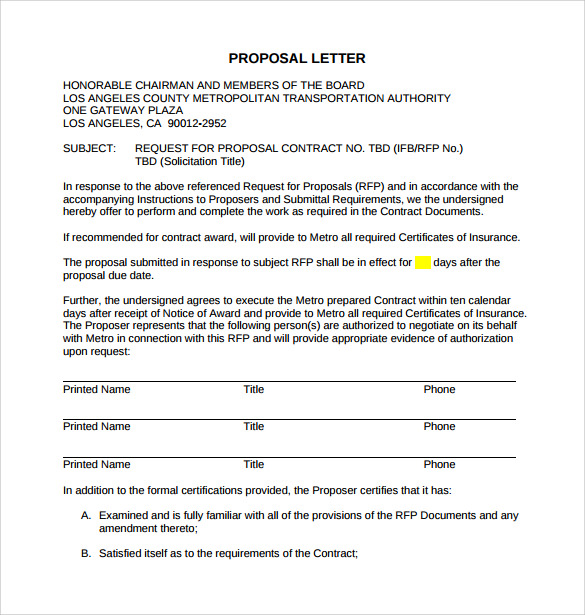 media.metro.net
This type of letter is sent with a proposal that a company sends to its clients offering its services. The letter consists of a brief description as to what the company offers and how this could be beneficial. By downloading a service proposal letter template, the company can save a lot of time that it would otherwise have to spend drafting these letters. You may also see partnership proposal letters
Product Proposal Letter Template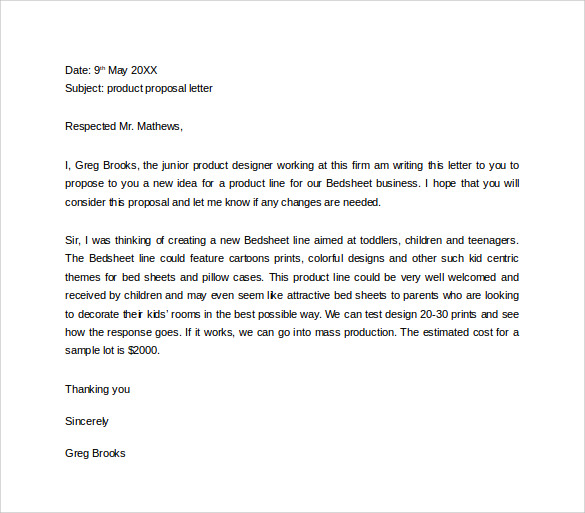 Generally used by the sales and marketing team of a company, this letter usually accompanies a proposal in which the team suggests ideas to enhance the sales of any particular product. To save time in drafting a letter, using a product proposal letter template is a good idea.You may also see service proposal letters.
Sponsorship Proposal Letter Template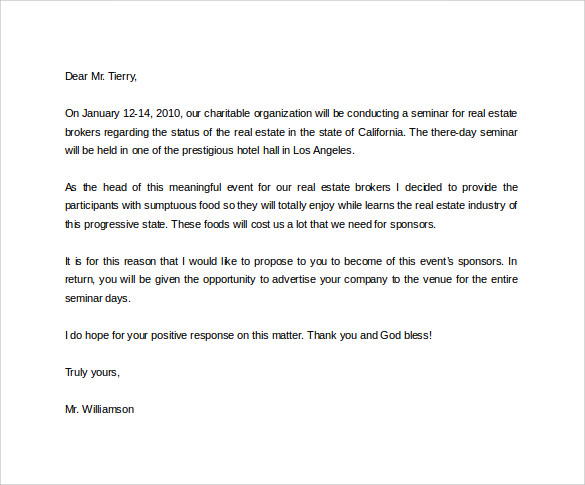 Sometimes people who want to improve their skills or take up a new course look out for sponsors who would fund their studies. For this purpose, they need to send a proposal that describes their needs. This should be paired up with a proposal letter which outlines the proposal in brief. With the help of a sponsorship proposal letter template it becomes quite easy to draft a professional looking letter.
Proposal Letter for Training for Free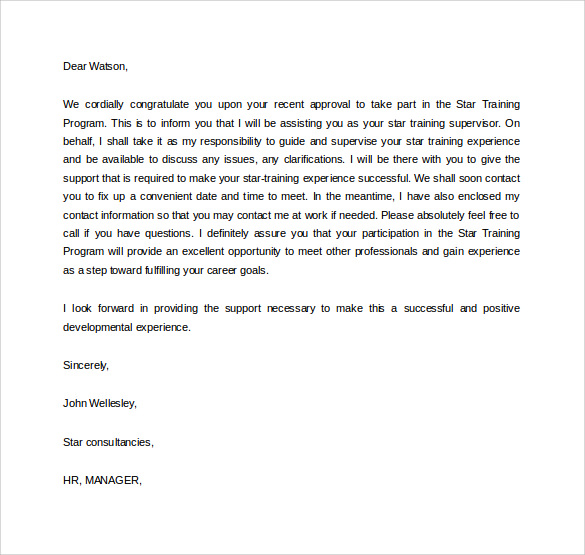 Proposal Letter To a Friend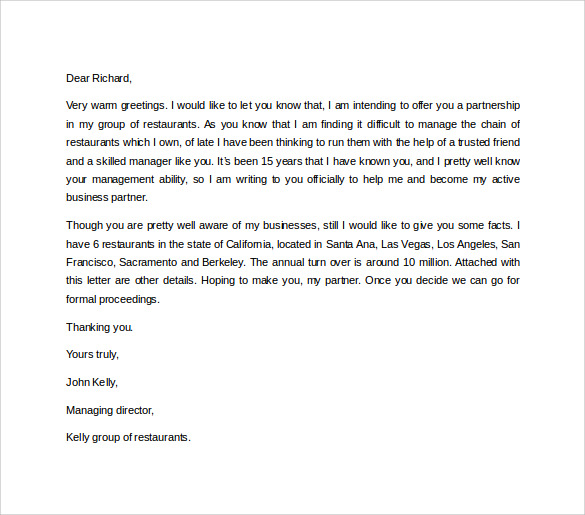 Love Proposal Letter for Girl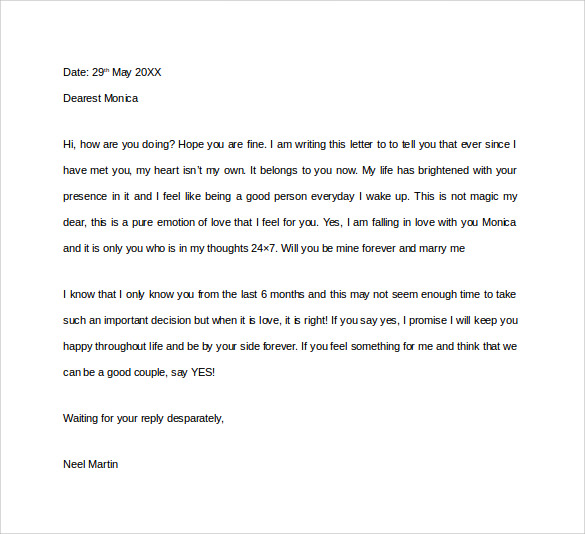 Love Proposal Letter for Free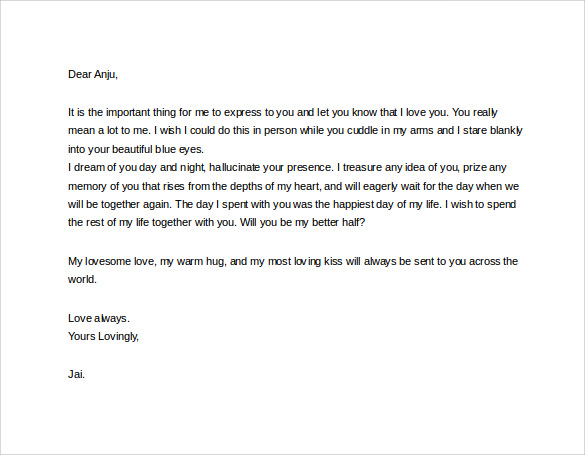 Sample Proposal Letter for Free
realtorsfr.org
Internship Proposal Letter Format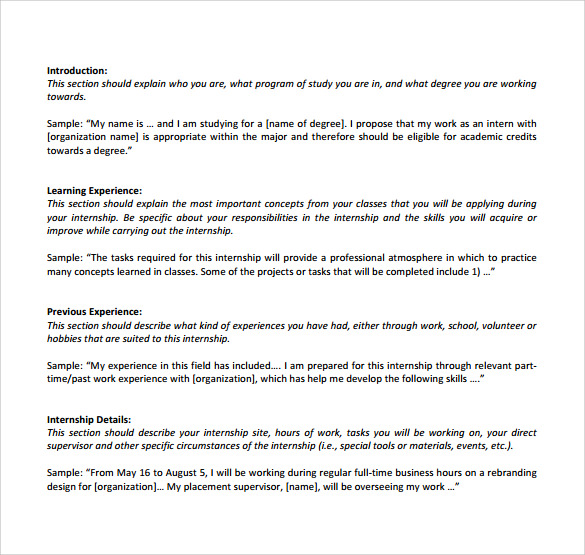 nscad.ca
Proposal Letter Template Free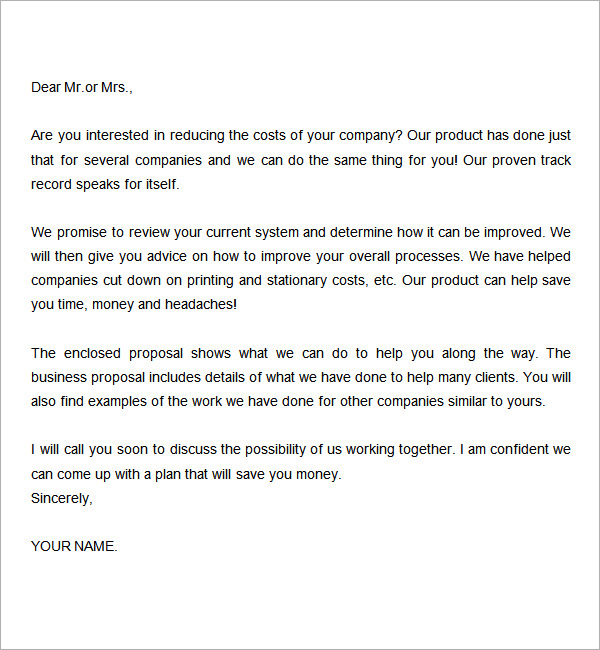 Proposal Letter Format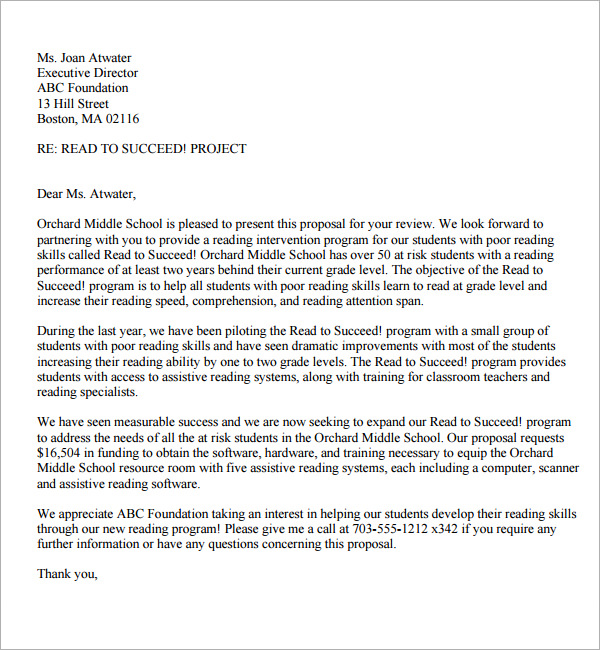 kurzweiledu.com
Grant Proposal Letter Template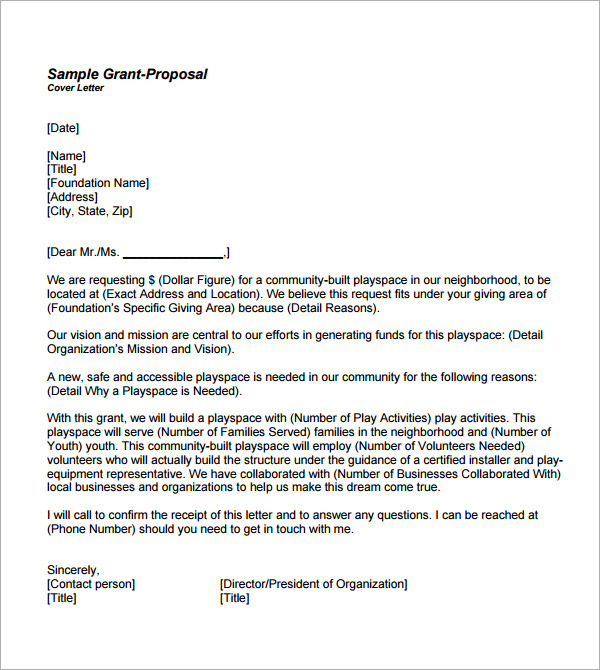 d14kfxvbwcq5jb.cloudfront.net
Uses of Proposal Letter Templates
Anyone who wants to send a proposal to another company or institutions needs to accompany it with a proposal letter. Since proposal letters are usually official, one needs to follow a specific methodology when drafting them. People who are unaware of these norms or who are running short on time can make use of the proposal letter templates to make their task easier.You may also see formal proposal letters.
Who Needs Proposal Letter Templates?
These templates come in handy for anyone who is thinking of sending a proposal. Thus, these templates may prove useful to
1. Service companies
2. Employers
3. Students seeking scholarships
4. Sales and marketing teams  of a company
5. Aspiring as well as established entrepreneurs.
Who Needs Proposal Letter Templates?
These templates come in handy for anyone who is thinking of sending a contract proposal templates. Thus, these templates may prove useful to Service companies Employers Students seeking scholarships Sales and marketing teams  of a company Aspiring as well as established entrepreneurs.
We have a large collection of proposal letter templates with us. These can be easily customized and are ready to be printed. Available in both PDF and Word format, choose the one that suits you best. We have no qualms about making certain changes to our templates to meet your requirements. So, feel free to give your suggestions.You may also see proposal offer letters.
If you have any DMCA issues on this post, please contact us!