December is the month of festivities and with Christmas, just around the corner people need to send out their Christmas letters to family, friends and even colleagues. To make it simpler and quicker for you to write up your Christmas letters, we have for you a wide variety of beautifully crafted Santa letters and Christmas letter templates. These free sample templates have gorgeous red borders, Santa Claus icons, and icons of snowflakes, candy canes, snowmen, mistletoe, and stockings doodled all around them. These lovely example templates are quick and easy to download and can be customized as per your requirement.
Free Christmas Letter Template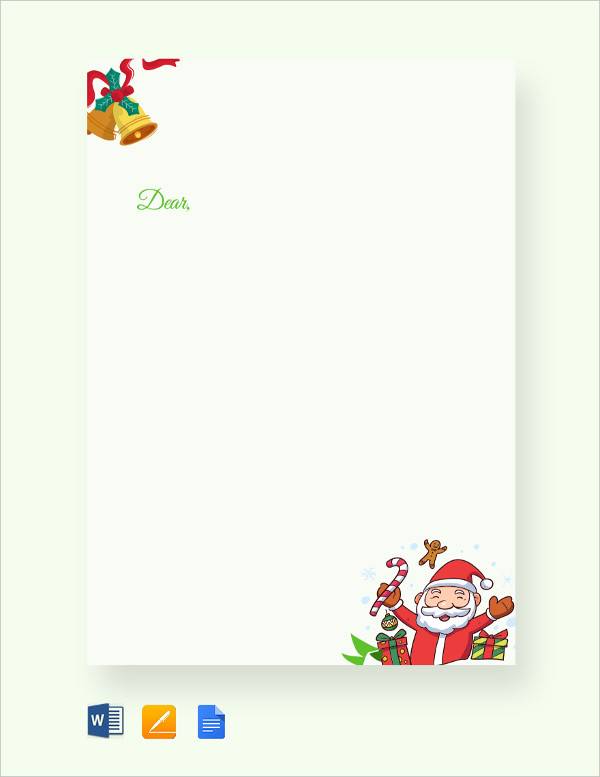 Christmas Border Letter Template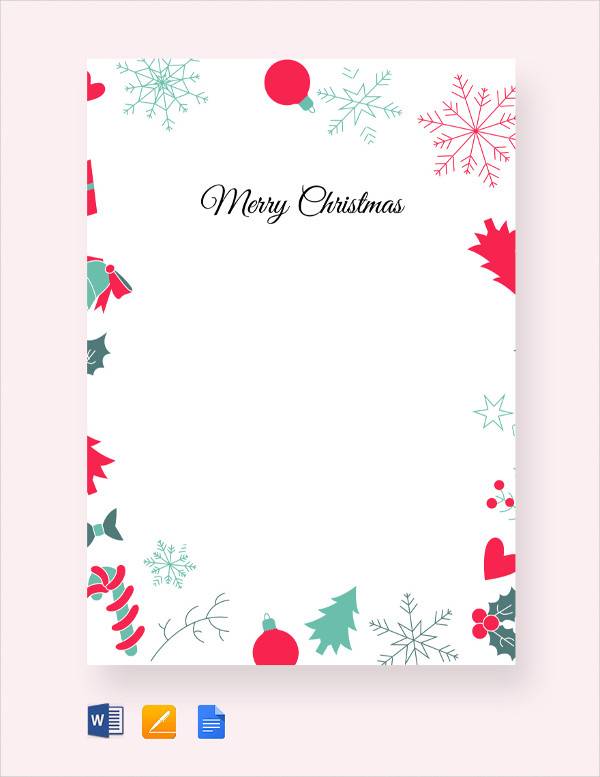 Santa Christmas Letter Template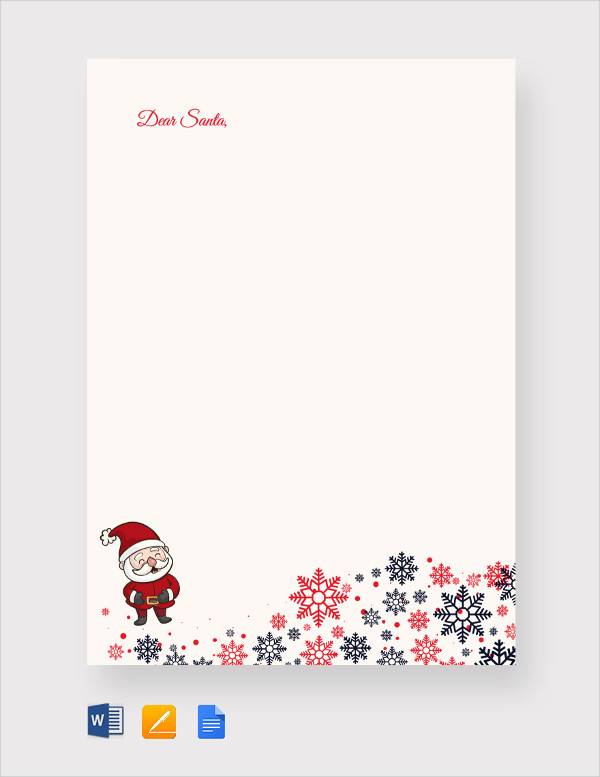 Santa Claus Christmas Letter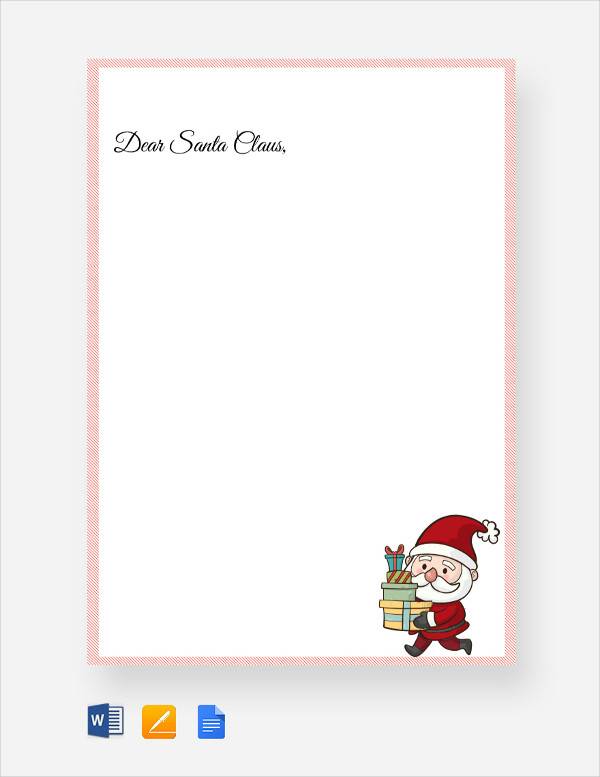 Microsoft Word Christmas Letter Template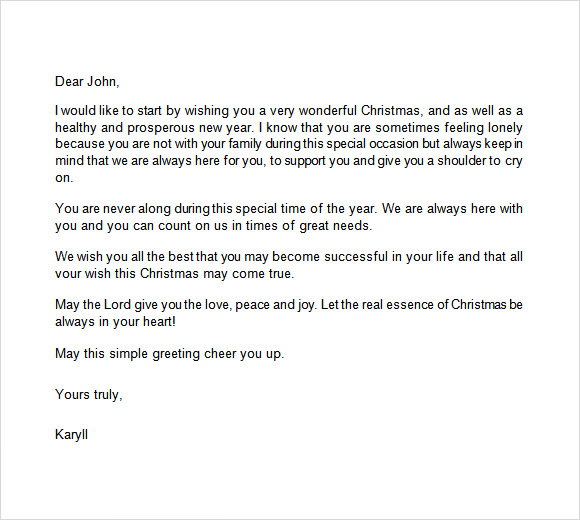 This template works out well for best friends located in other countries. This particular template is designed in such a way that it offers a friendly and missing tone of vocabulary so that one can send Christmas wishes to his/her friends available in different locations without any confusion. You may also see holiday letters.
Sample Family Christmas Letter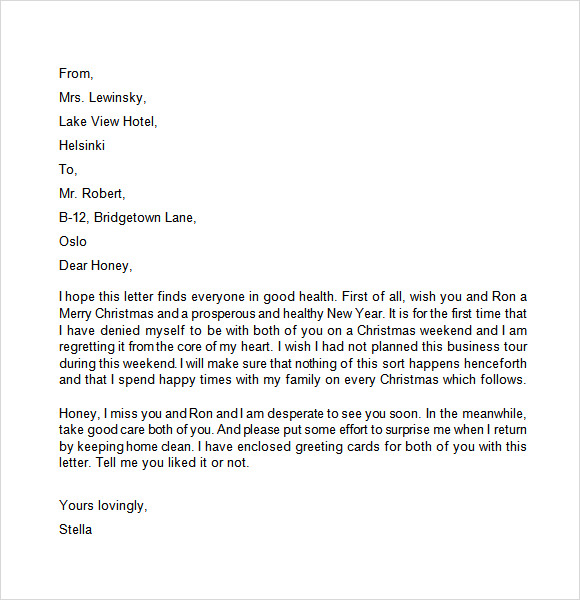 Family Christmas letter is used by family members to convey wishes to their loved ones may be spouse/husband living away from his/her children and family. This template sends loving messages to family members so that they will never feel his absence on the particular festival day. You may also see christmas thank you cards.
Christmas Business Letter Template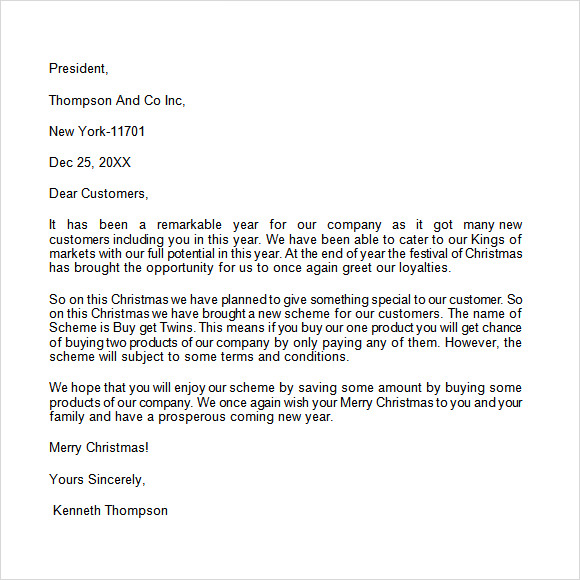 This template mostly works for a particular dealer to send festival wishes to his/her customers/clients. And even with the help of this particular template, a dealer can expose offers on the products and services provided so that it even leads to a business extension.You may also see friendly letters.
Christmas Bonus Letter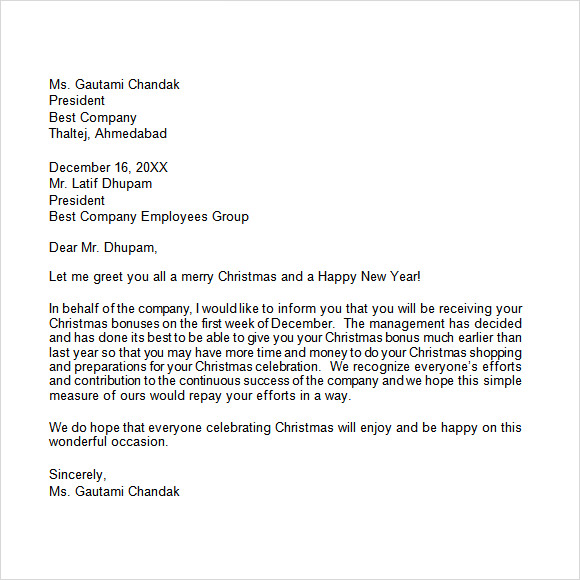 Christmas bonus letter is mostly used by business HR teams to mention both the festival wishes and bonus updates to their employees so that a particular employee will be happy with both the festival wishes as well as bonus and plan accordingly as per the investments. You may also see thank you letters for appreciation
Christmas Letter Templates Free Printable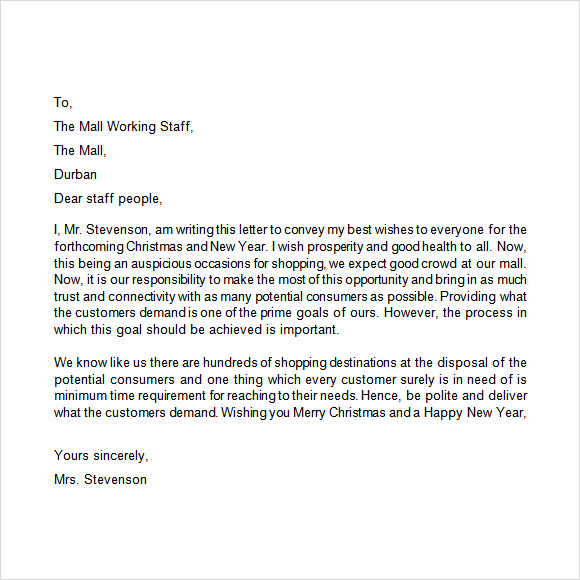 Christmas Greetings Letter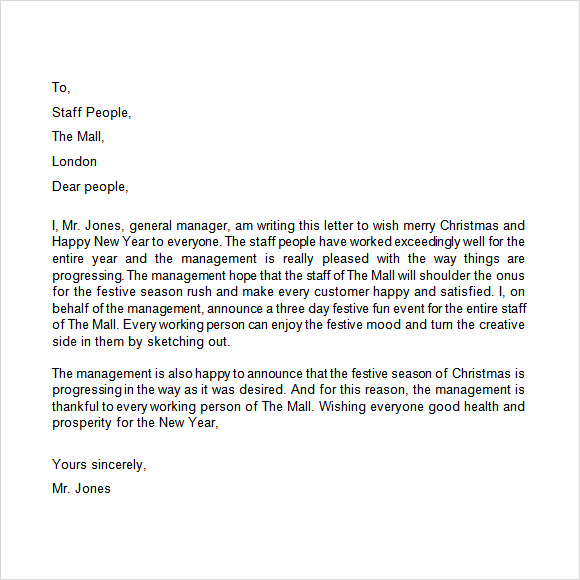 Traditional Christmas Letter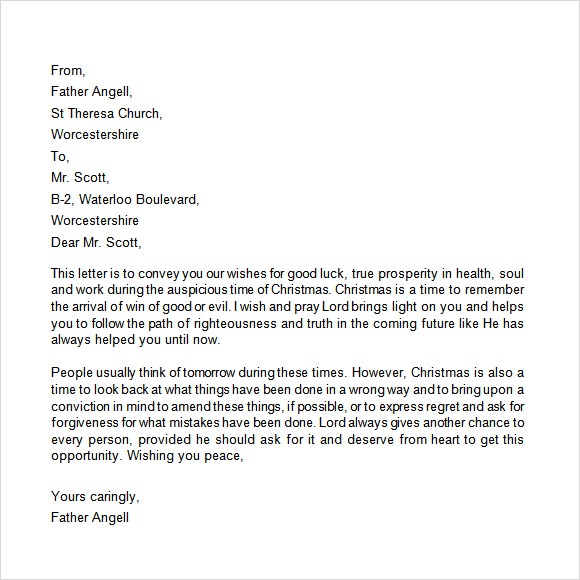 Christmas Donation Letter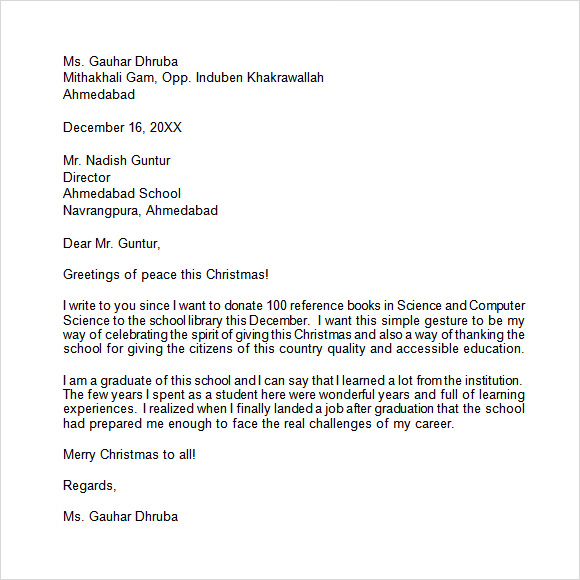 Thank You Christmas Letter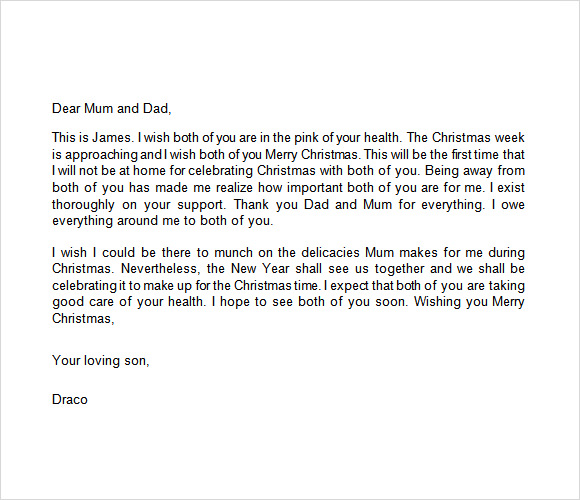 Sample Christmas Card Letter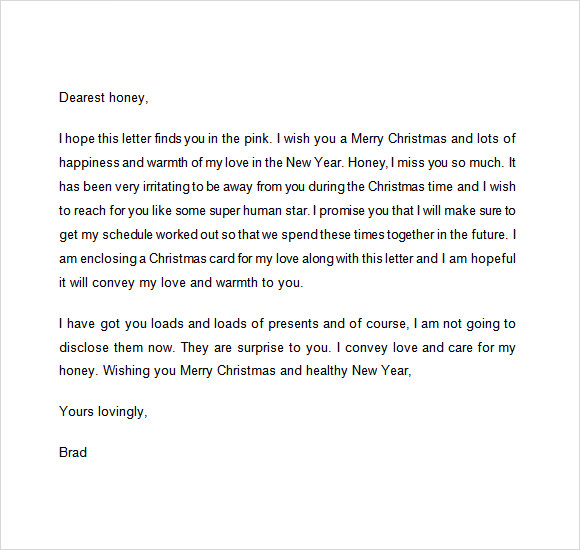 Funny Christmas letter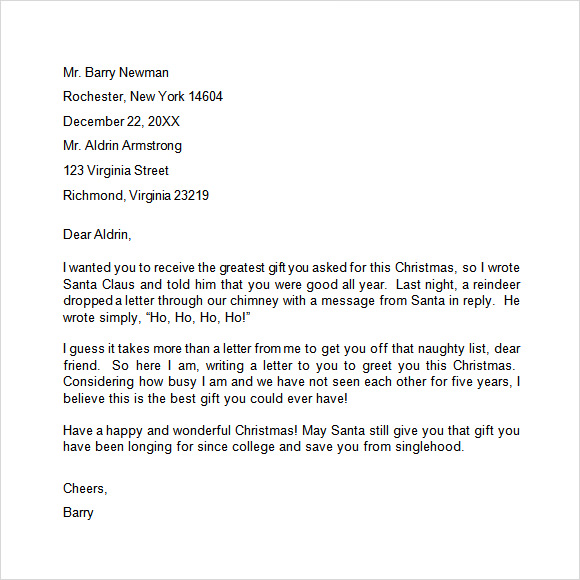 Santa Christmas Letter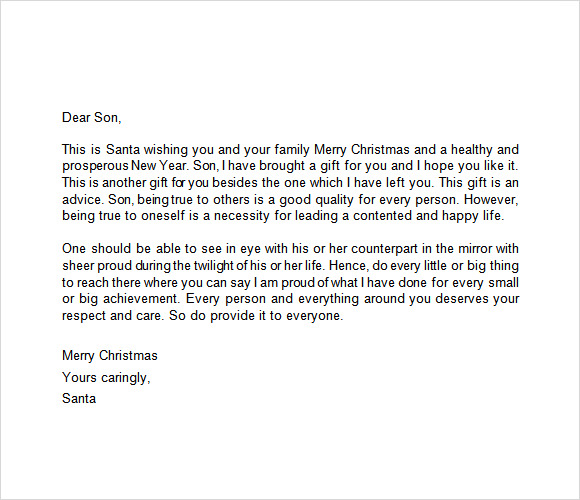 Christmas Letter to Friend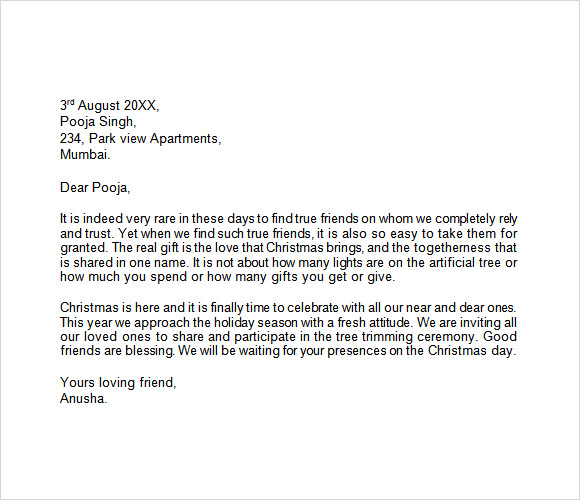 Christmas Letter to Girlfriend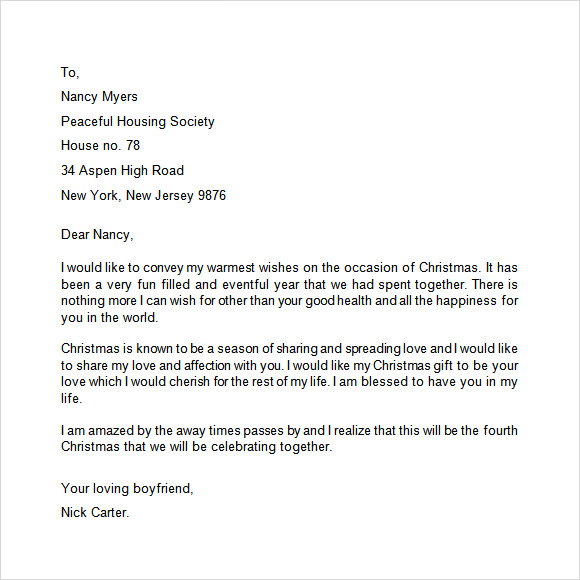 Short Christmas Letter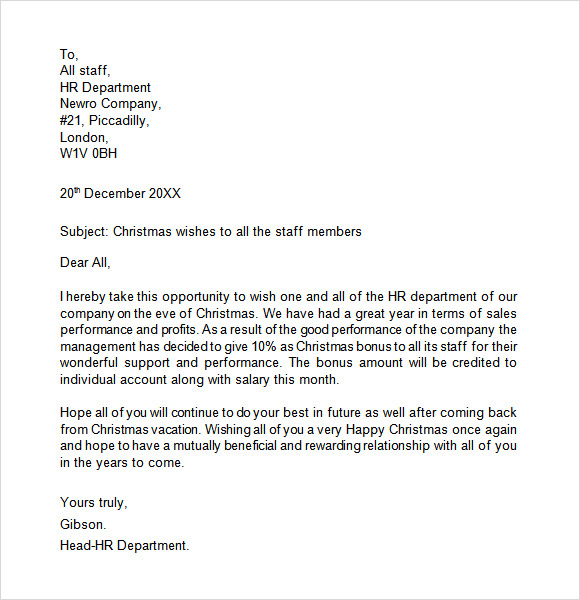 Christmas Letter to Uncle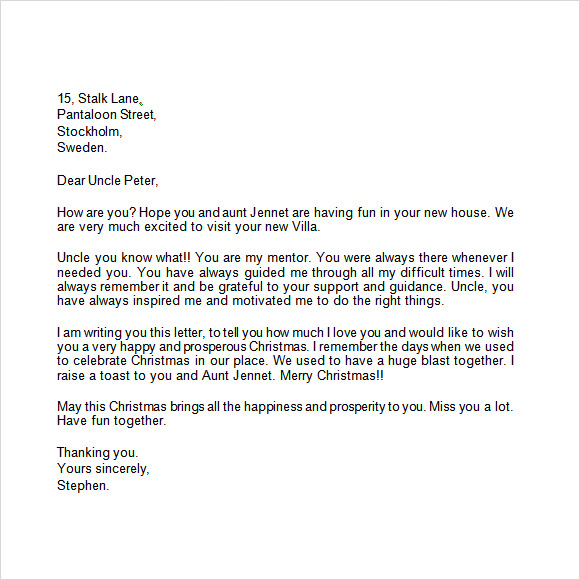 Christmas Party Invitation Letter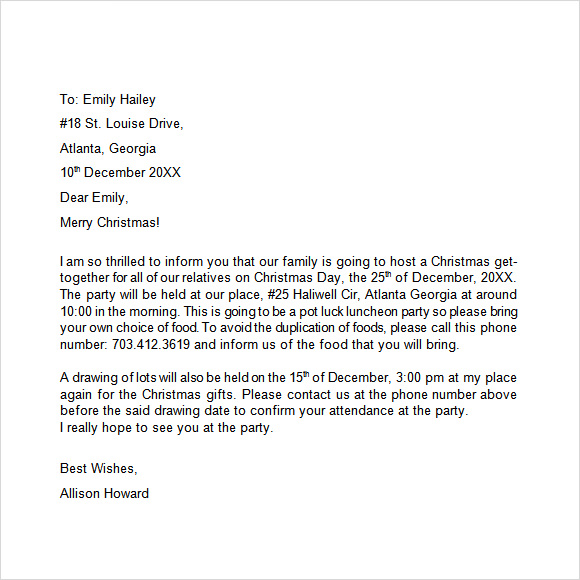 How to Write a Christmas Letter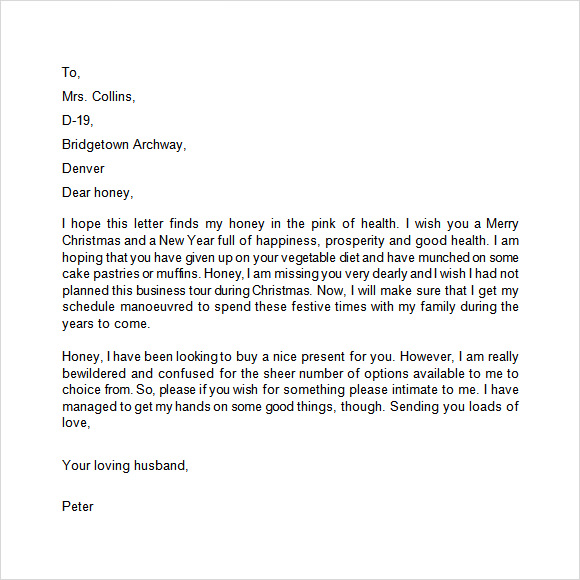 Christmas Fund Letter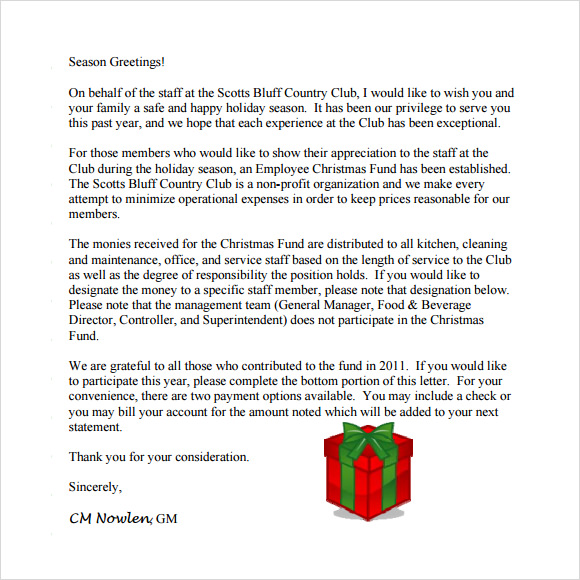 scottsbluffcountryclub.com
Pre Christmas letter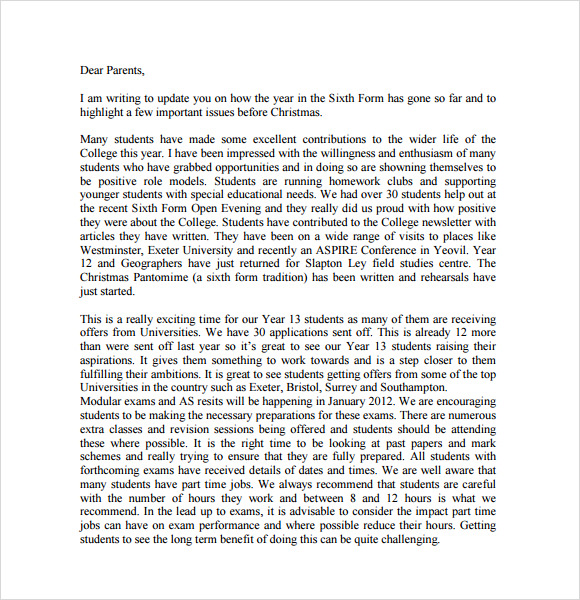 axevalley.devon.sch.uk
Why Does a Person Need Christmas Letter Templates?
Once the Christmas festival arrives, people will be trying hard for preparing letters to send wishes to their friends, family members, and colleagues. In such cases, people will be searching for templates. For such people, these templates will work out the most. People use these entire templates to convey Christmas wishes to friends, family, business customers, colleagues and their dear ones. Even to send festival wishes to people located in other locations, people will be searching for these kinds of templates. You can also see Cover Letter Templates.
When Does a Person Require Christmas Letter Templates?
People will search for these types of templates when they are not able to wish a particular person on account of directly. In most certain cases, people will be using these templates so that they can convey messages shortly without fail. There will be different types of templates to convey festival wishes to friends, family members, loved ones, etc. Some corporate companies will be using these templates sometimes to wish their employees as well as to provide information on the bonuses release. You may also see personal letters.
What are the Benefits of Christmas Letter Templates?
Christmas letter templates reduce the risk of sitting and typing a long letter by searching for different kinds of words. These templates even provide the flexibility to convey wishes just by sitting online for very little time. People these days have developed some templates even for inviting for a Christmas party, provide Christmas funds to a particular organization may be an orphanage, Pre-Christmas wishes, etc. Different templates will be of different formats and they vary according to a particular person's usage. Based on the requirement, the user will be selecting a particular template and send wishes via email.
Christmas letter templates work out well for all categories of people even business, friends, family, colleagues, etc. It would be the best and ideal used solution for conveying festival wishes and certain information to any others. Why late? Do not wait for any more, download templates from here for free and enjoy using them. You can also see Thank You Letter Templates.
If you have any DMCA issues on this post, please contact us!
General FAQs
1. What is a Christmas Letter?
A Christmas letter is a letter that is written by individuals for their family and friends during Christmas time! It often wishes the recipient of the letter a happy Christmas and updates them on highlights from the past year.
2. How To Prepare a Good Christmas Letter?
You can prepare a good Christmas letter by following these points:
Start the letter on a positive note
Keep your letter short and sweet
Write in simple words
Keep your audience in mind
Include photos
Make it personal
3. How Can You Write a Christmas Letter to a Friend?
Use these helpful tips while writing a Christmas letter to a friend:
Commence the letter with warm greetings
Specify the reason for writing the letter
Maintain a soft and polite tone
Avoid grammatical and spelling errors
Mention your heartfelt Christmas wishes at the end
4. Are Christmas Letters Still Relevant?
Yes, Christmas letters are still relevant as they provide a recap of a person's past year. It is also a tradition followed by many people around the world, and therefore, this holiday letter should focus on broader messages and events.
5. What is the Main Difference Between a Formal Letter and an Informal Letter?
A formal letter is a letter that is written in a formal language for official or professional communication. An informal letter is written in a friendly manner for casual or personal communication.