Sometimes in people's lives there comes a time when everything seems to be falling around them. In these tough times, it's our prerogative to make sure that they know that they have our support and that we will be with them all through. With the help of the letter format that are mentioned in this article, you can show your solidarity for your fellow human beings by making the best letter of support. Keep scrolling!
Letter Of Support Example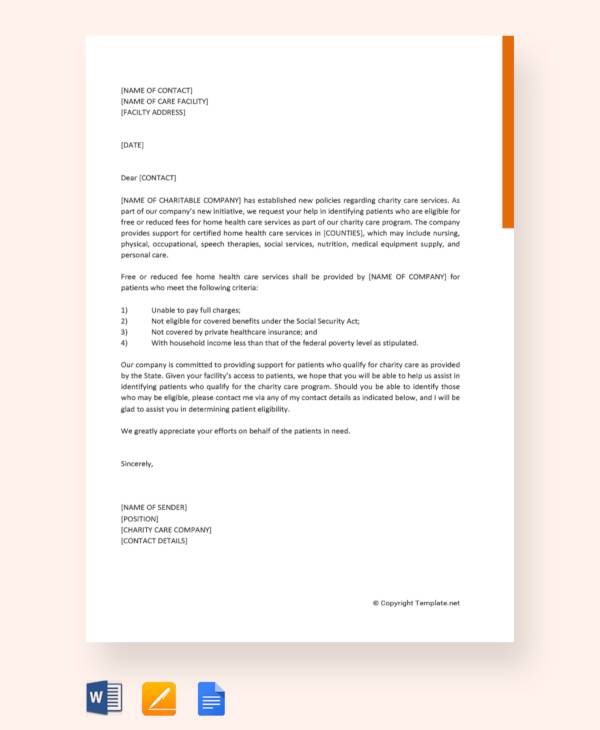 Sample Letter of Support for Individual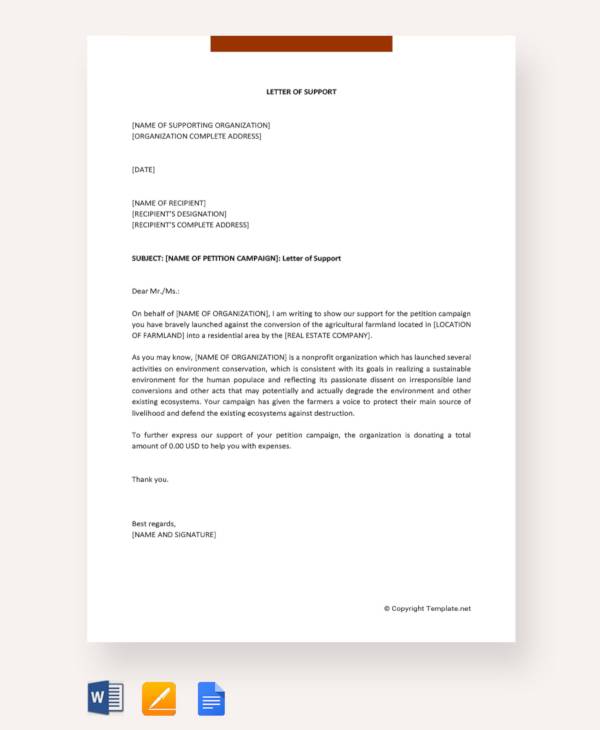 Letter of Support Template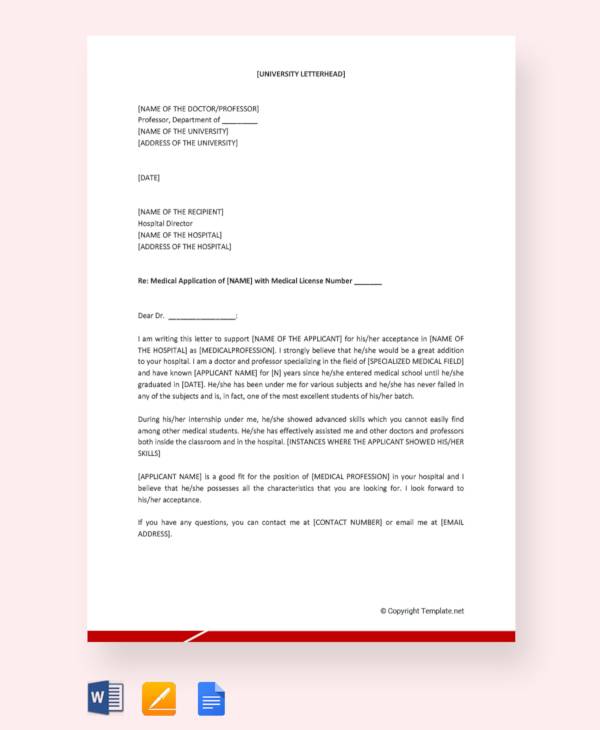 Use these sample letters of assistance in either formats of Word or Excel and make use of them in both sectors of personal and commercial. These examples of templates will not only give you a layout to work plan upon but will also help you with the content. Just downlaod it on your electronic device and make the best use of them. Try it out now!
Letter of Support Sample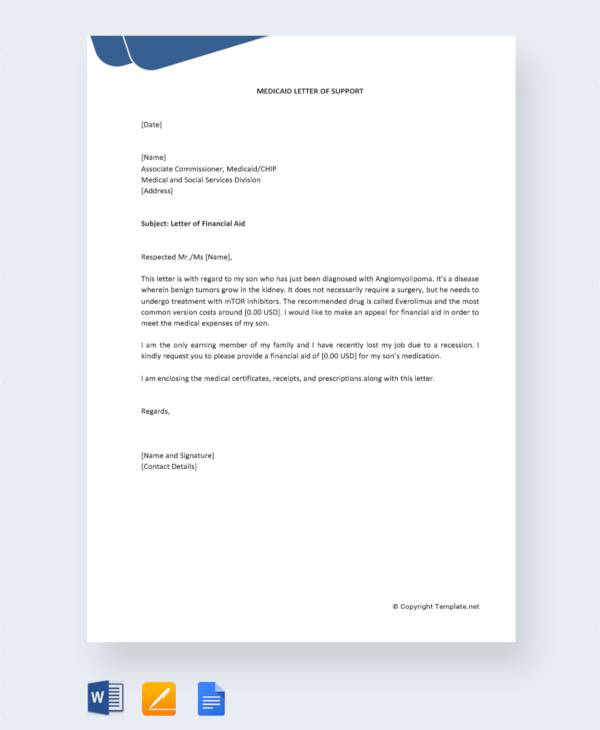 Letter of Support Template Word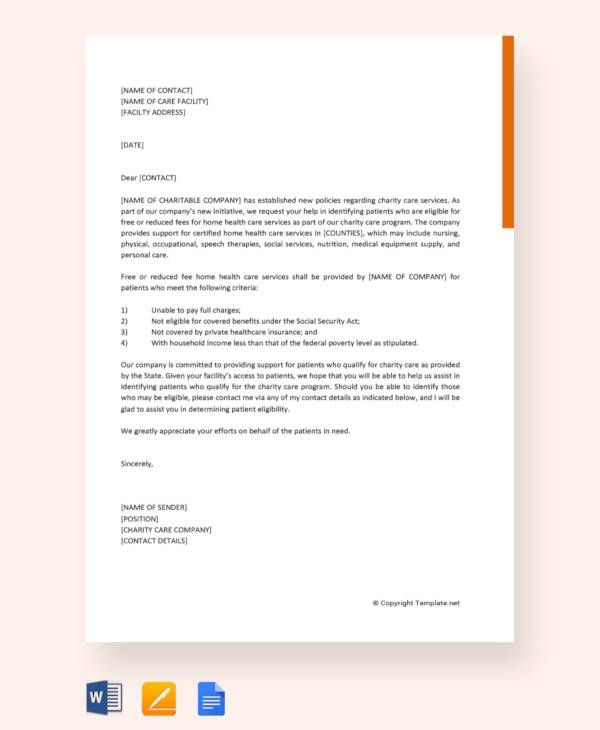 How do I write a letter of support for an employee?
Writing a letter of support for an employee involves expressing encouragement, recognizing contributions, and emphasizing positive qualities. Here's a guide:
Salutation: Begin with a formal salutation, addressing the letter to the relevant recipient or department.
Introduction: Open with a statement expressing your support and the purpose of the letter.
Employee's Achievements: Highlight the employee's achievements, skills, and contributions. Be specific, mentioning projects, initiatives, or positive outcomes they have been involved in.
Personal Qualities: Discuss the employee's positive qualities, such as dedication, teamwork, leadership, or problem-solving abilities. Provide examples to substantiate these traits.
Impact on the Team/Organization: Explain how the employee's efforts have positively impacted the team or organization. Discuss their role in enhancing productivity, morale, or achieving specific goals.
Future Potential: Express confidence in the employee's future potential. Mention how their skills and dedication position them as an asset to the organization's continued success.
Closing: Reiterate your support and offer assistance if needed. End with a formal closing and your contact information.
Formatting: Maintain a professional tone and format. Use clear and concise language and proofread for clarity and correctness.
Remember, the letter is not only a testament to the employee's achievements but also serves as a morale booster. Tailor the content to align with the employee's role, achievements, and the context of the support letter.
Is a letter of support a guarantee?
A letter of support is not a guarantee in the legal sense but serves as an expression of encouragement, endorsement, or affirmation for an individual, project, or cause. It lacks the legally binding commitment that a guarantee or formal contract would provide. Here's a more detailed explanation:
Nature of a Letter of Support: A letter of support is a document where an individual or organization expresses their backing, encouragement, or advocacy for a specific person, project, or initiative. It is typically used in various contexts, such as academic applications, grant proposals, or personal endorsements.
Intent and Purpose: The primary purpose of a letter of support is to provide additional credibility, validation, or endorsement. It reflects a positive relationship or belief in the value or potential success of the subject matter.
Non-Legally Binding: Unlike a guarantee or formal contract, a letter of support does not create a legal obligation for the supporter to fulfill a specific commitment or ensure a particular outcome. It is more of a goodwill gesture.
Limited Legal Implications: While a letter of support may express confidence or approval, it typically does not carry the legal weight to compel specific actions or financial responsibilities. It is advisable to clearly communicate any expectations and limitations to avoid misunderstandings.
Consideration for Specific Contexts: In certain contexts, such as sponsorship or financial backing, legal documents like contracts or agreements may be more appropriate to define the terms and responsibilities of each party involved.
Clarity in Communication: It's crucial for both the sender and recipient of a letter of support to have a clear understanding of its nature. Transparency in communication helps manage expectations and prevents misconceptions about the level of commitment.
In summary, a letter of support is a valuable tool for providing encouragement and backing, but it does not replace the legal security provided by guarantees or formal contracts. Individuals and organizations involved should be aware of the document's intent and limitations, seeking legal advice when necessary to establish clear expectations and avoid potential misunderstandings.
Template For Letter Of Support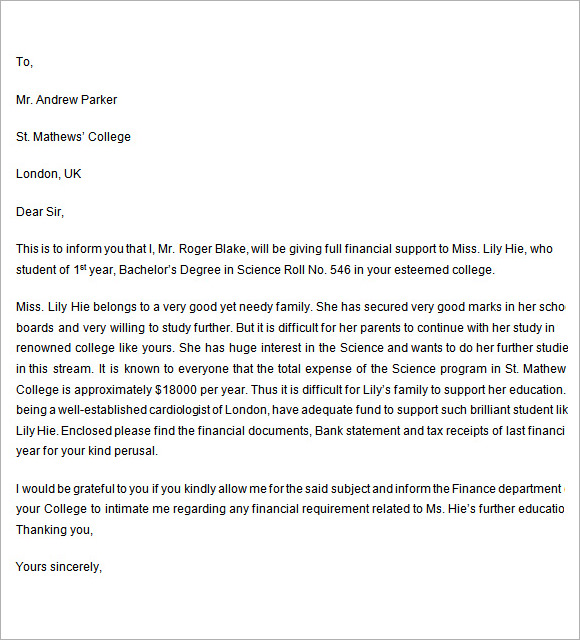 Letter of Support Example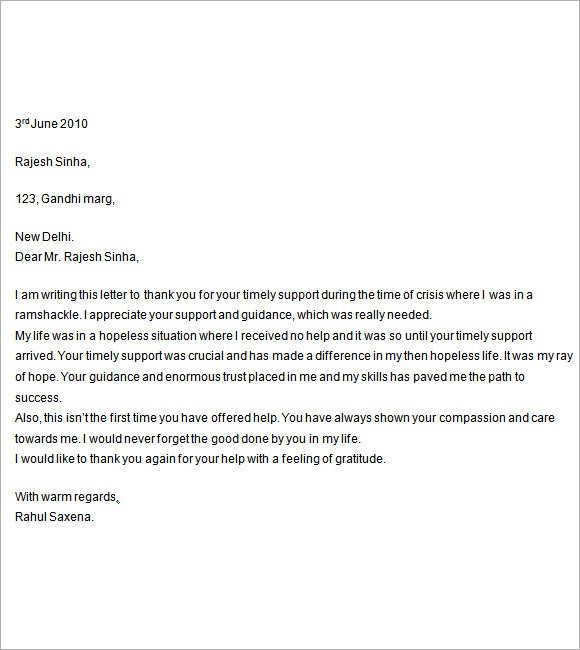 Letter of Support Format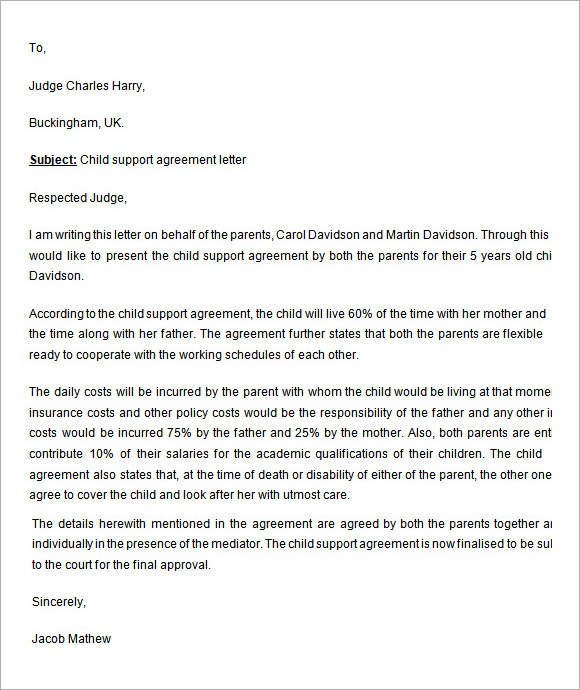 Example Of Support Letter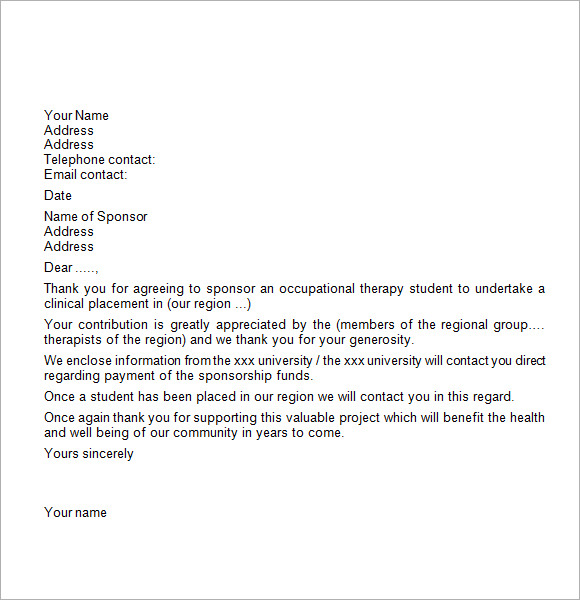 Formal Letter Of Support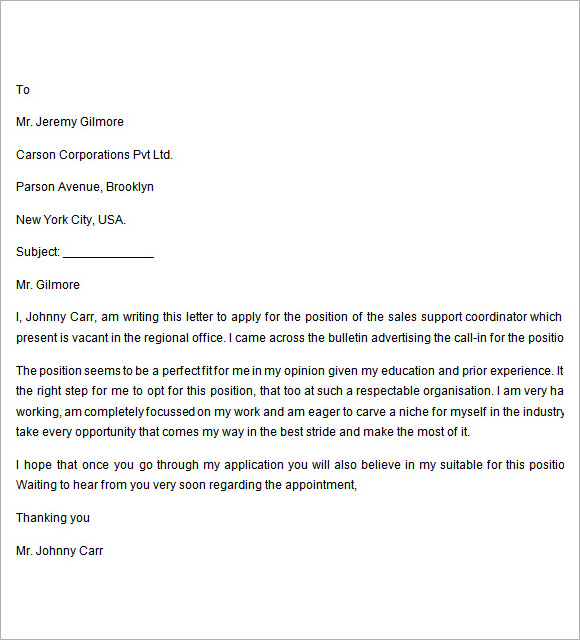 Support Letter Example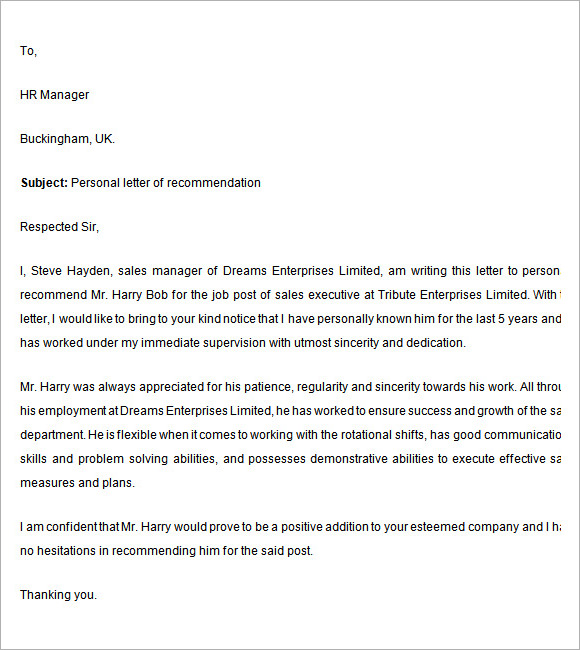 Letter Of Support Template For Grant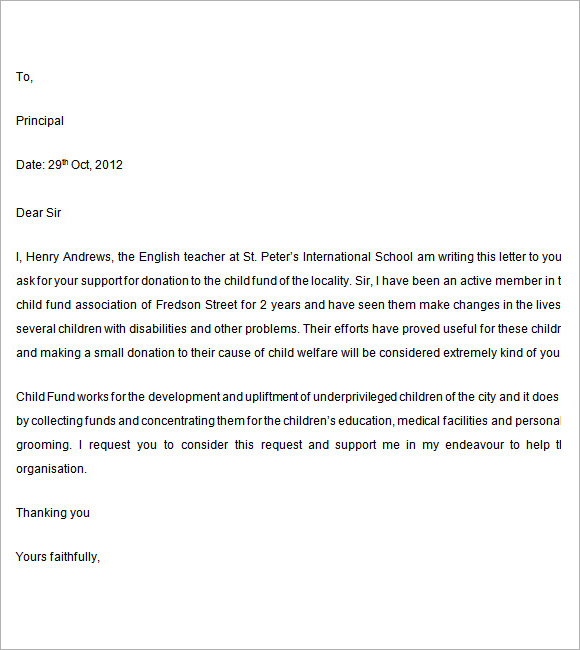 Letter For Help And Support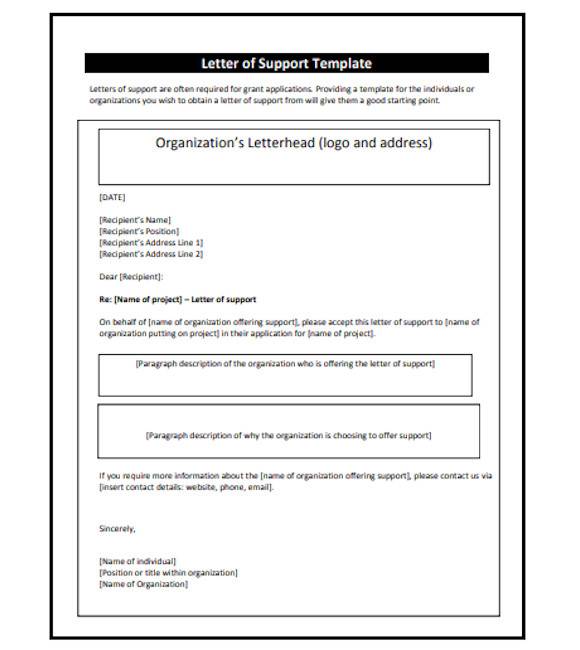 What rules must be followed while writing a Letter of Support?
Keep in mind the following rules when writing a letter of support:
Use proper format for the letter
Make sure that you know the perfect name and designation of the person/company
Write clearly and concisely
Introduce yourself, so the reader knows who you are
The language you use must be easy to understand.
How do I write a personal support letter?
General FAQs
1. What is a Letter of Support?
A letter of support can be defined as a persuasive reason why a funder should support a particular sample proposal. It contains a description of how the funder will/can support the project, the same way a financial support letter is written. These letters are mostly written by donors, partner organizations, businesses, foundations, etc.
2. What is the importance of using a Letter of Support?
Letters of support in education, demonstrates the credibility of the applicant, their credentials, etc. In business, it serves as a verification forms that particular funding will be raised for an individual, organization or a certain cause. The person who is writing it makes sure that he/she mentions why they are supporting the receiver.
3. Who can provide letter of support?
A letter of support can be provided by friends, family members, colleagues, mentors, community leaders, or anyone who has a personal or professional connection with the individual seeking support.
4. What makes a good Letter of Support?
A good letter of support explains how a partner will help in the project as and when needed. It should convey excitement for the project work and give credibility to your work plan. It shows that the person and the company are in good terms and all have agreed to their roles and responsibilities.
5. How do I write a letter of support for a colleague?
Compose a letter of support for a colleague by expressing admiration for their work, citing specific achievements, and highlighting their positive impact on the team. Offer encouragement and solidarity.
In conclusion, with the help of the templates that are mentioned in this article, you can now save a lot of time and effort as you do not have to make a letter of support from scratch. All you would have to do is pick the template you like best, add your details and you are good to go. Check out the letters of support for immigration that are available online for more. Another added advantage of using these templates is that they can be download on any electronic device as they are not just limited to a computer or a PC. Check the letter of support samples that are on the internet as well. You can also download it in any file format you think suits you best like MS Word, Excel, PSD, Sheets, Pages, PDF, etc. with ease. By downloading them once, you can keep them forever. Happy Editing!!
If you have any DMCA issues on this post, please contact us!