Leave letters, in general, are written to get permission for a person's absence from office for a stipulated period of time. The reasons can vary for personal reasons, sickness, family ceremony, education, pregnancy, etc. sometimes a medical certificate is called for in substantiating the claim.
1. Leave of Absence Letter for Personal Reasons Template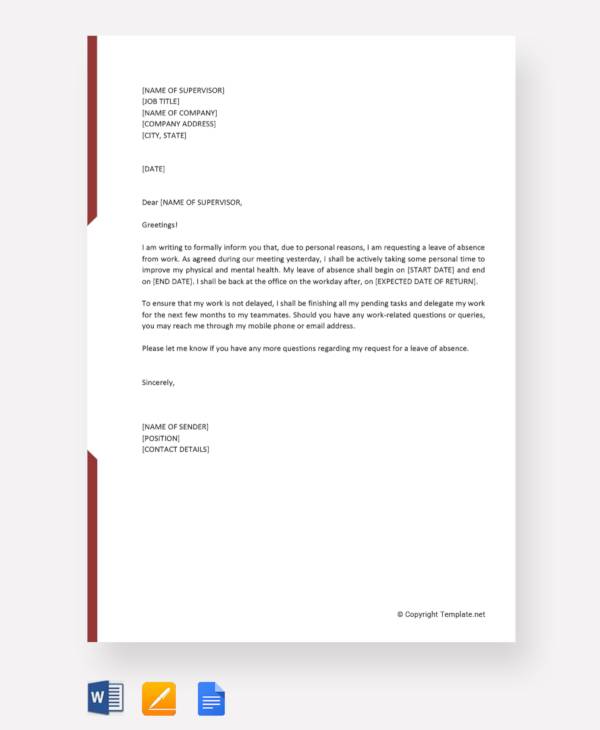 2. Leave of Absence Letter for Family Reasons Template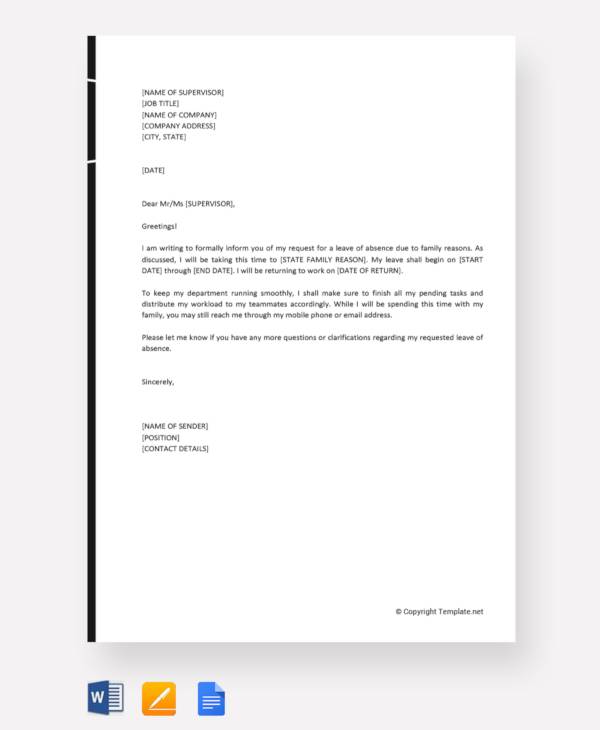 However, there is no compulsion that the personal reasons should be made public. Nowadays paternity leave is also allowed. Skill development or faculty improvement etc is other reasons for the request. The template for leave of absence can be downloaded from the net in word or PDF format. You may also see formal sick leave letters
3. Letter Of Leave Of Absence From Work Template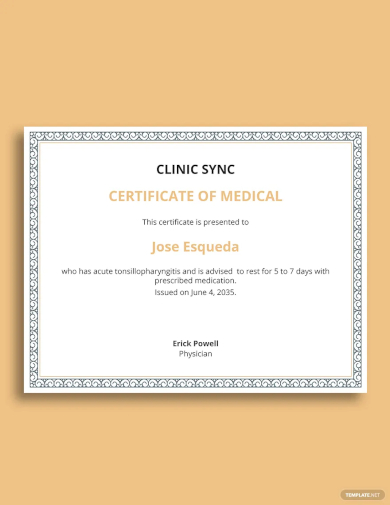 4. Request For Leave Of Absence Template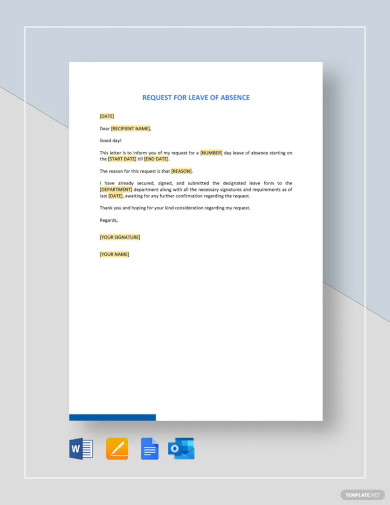 5. Sample Leave of Absence Letter Template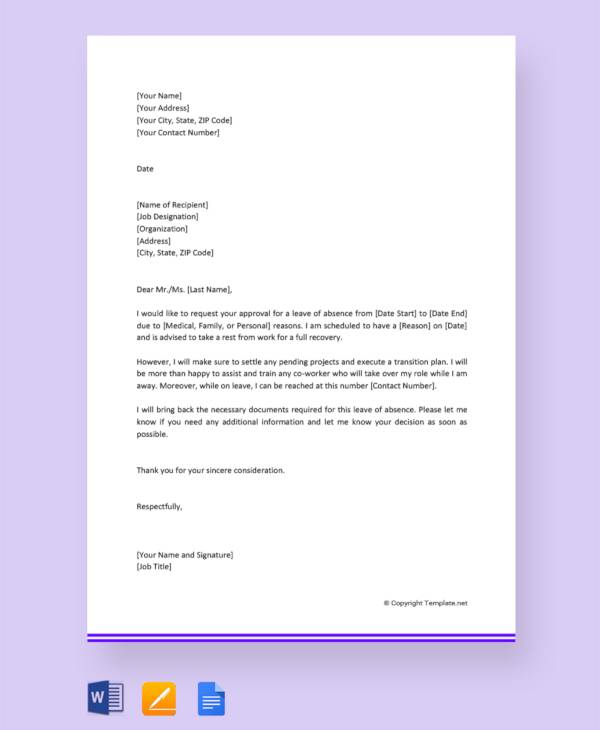 Are you in search of a document that will help you write the perfect sample letter you need to take some time off from work? Then we have just the file for you. This leave of absence letter given above is the template you need to pick right now! This allows you to write a letter to your superiors to inform them that you are about to take a leave off work. You can download it on any electronic device you want and in any file format you like best. Try it out now!
What should I include in a Leave of Absence Letter?
A Leave of Absence Letter is a formal document that communicates your intention to take time off from work or other responsibilities. It is crucial to compose it carefully to ensure that it effectively conveys the necessary information. Here's a detailed guide on what to include in a Leave of Absence Letter:
Heading:

Include your name, address, and the date at the top of the letter.

Recipient Information:

Address the letter to the appropriate person, usually your immediate supervisor or manager.

Salutation:

Begin with a formal salutation, such as "Dear [Supervisor's Name]."

Introduction:

Start with a brief introduction stating the purpose statement of the letter – that you are requesting a leave of absence.

Reason for Leave:

Clearly state the reason for your leave. Whether it's for personal reasons, medical issues, family emergencies, or any other valid reason, be honest and specific.

Duration of Leave:

Specify the start date and end date of your intended leave. If it's for medical reasons, you might need to attach a medical certificate indicating the expected duration.

Work Plan:

Briefly mention how you plan to handle your workload during your absence. Assure your supervisor that you will make arrangements for a smooth transition.

Contact Information:

Provide alternative contact information in case your employer needs to reach you during your leave.

Documentation:

If required, mention that you are attaching any necessary documents, such as a medical certificate or relevant forms.

Request for Approval:

Clearly request approval for your leave. Express your understanding of the potential impact on the team and assure your employer of your commitment to a seamless transition.

Gratitude:

Express gratitude for your employer's understanding and support.

Closing:

End the letter with a formal closing, such as "Sincerely" or "Kind Regards."

Signature:

Sign the letter by hand if submitting a hard copy. For electronic submissions, a typed name will suffice.
6. Leave of Absence Letter from Work Template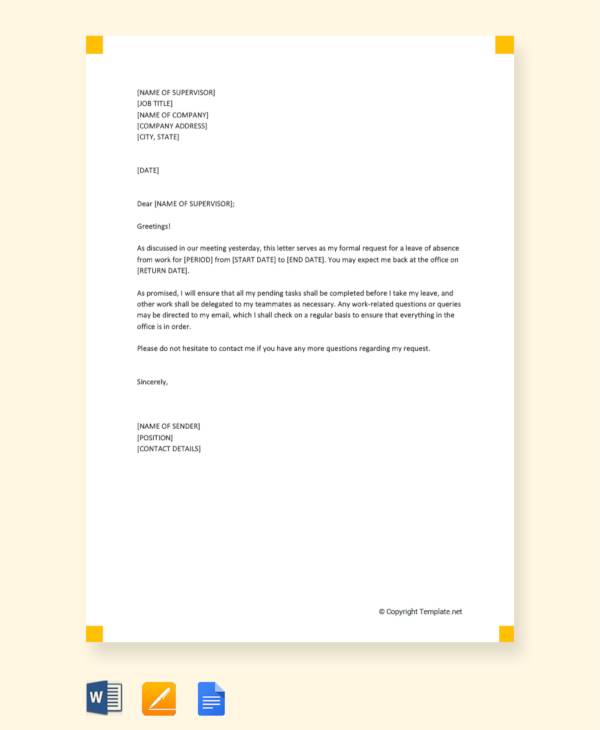 7. Unpaid Leave of Absence Letter Template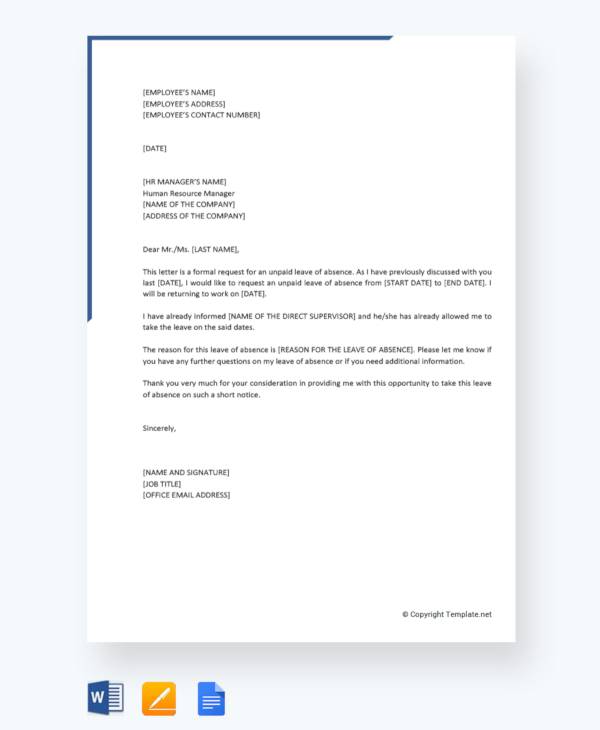 8. Basic Leave of Absence Letter Template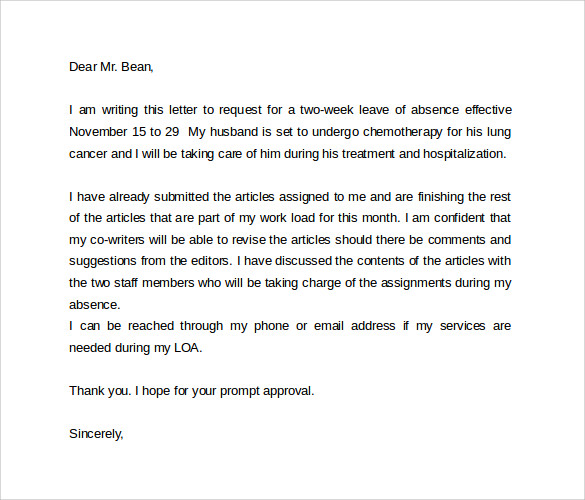 9. Leave of Absence Letter to Employer Template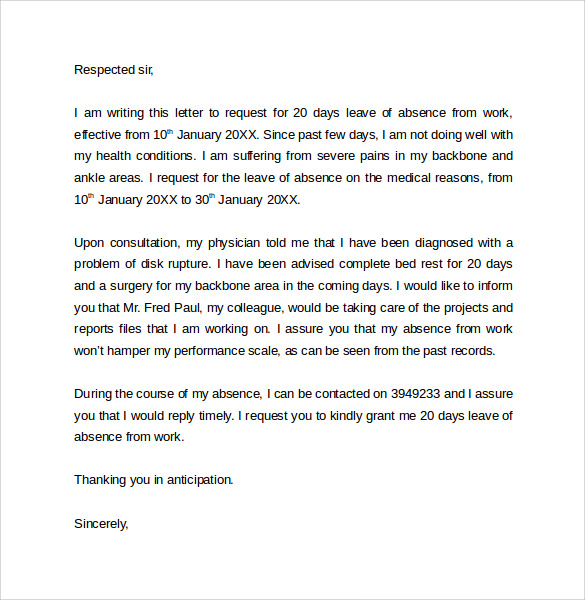 10. Simple Medical Leave of Absence Letter Template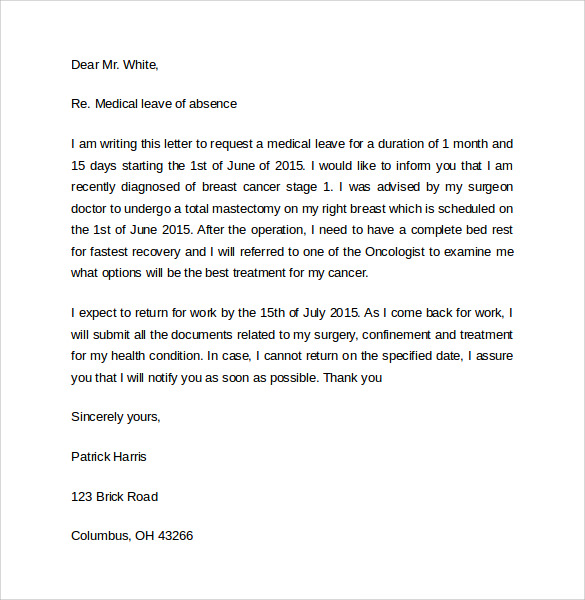 11. Medical Leave of Absence Letter from Doctor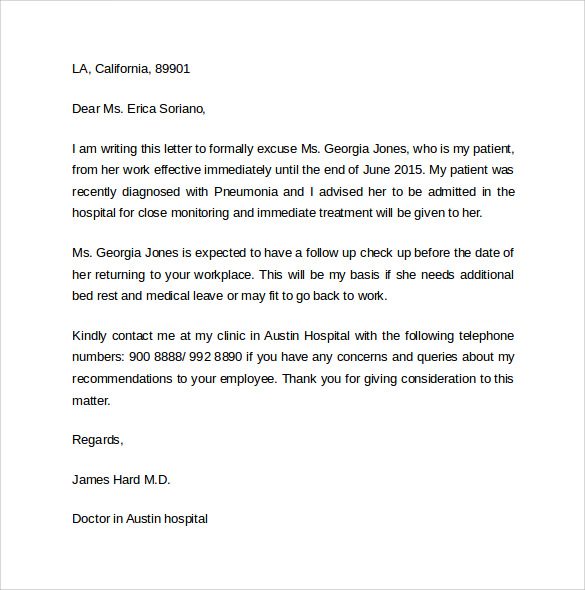 12. Formal Leave Absence Letter Template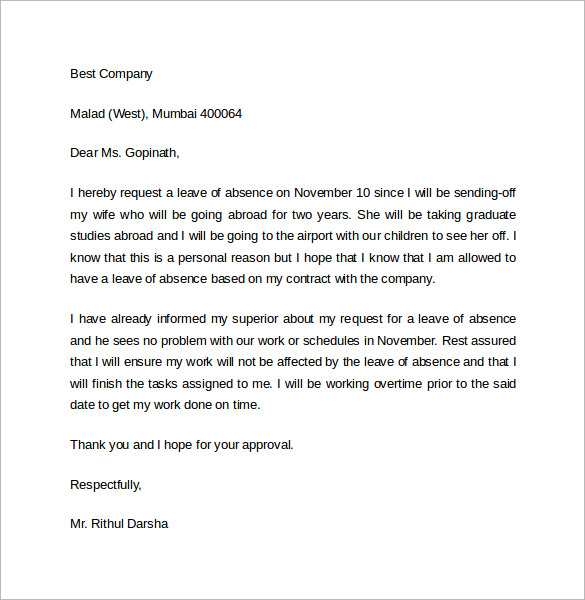 13. Leave of Absence Letter Outline Template
14. Leave of Absence Letter to Customers Template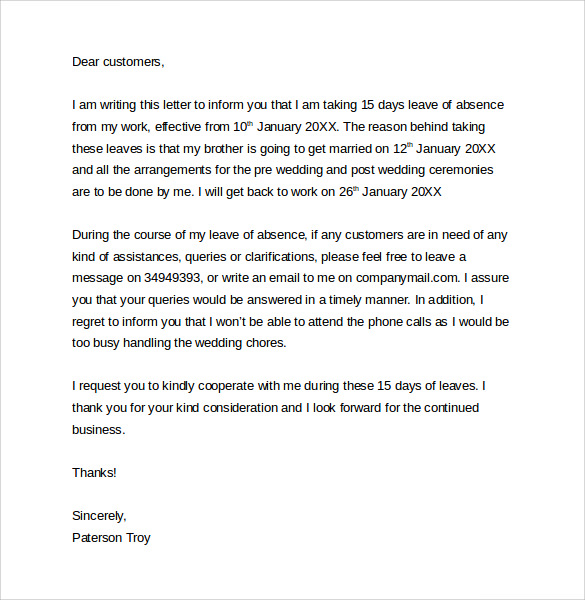 General FAQs
1. What is a Leave of Absence Letter?
A leave of absence letter is a formal letter that you write to your supervisor requesting him/her for a leave of absence from work. It gives a written record of notice that you have given your company before taking the leave.
2. What is the purpose of using a Leave of Absence Letter?
A leave of absence letter is a formal letter  format that is written to the team leader/manager requesting absence from work for said time. This leave is different from the vacations, holidays, sabbaticals, etc. you get. These letters show that you wouldn't be attending work, and sample resume work once your leave is done.
3. What should be included in a Leave of Absence Letter?
A leave of absence letter must include a description of why you are taking leave. Mention where you will be while you are away from work if required. You can offer your assistance and provide the best way the manager can contact you. Ensure that you thank your team manager/leader for considering your request.
4. How long can one take Leave of Absence from work?
Family and Medical Leave Act(FMLA) allows employees to take up to 12 weeks off in a year. This totally depends on the leaves the organization grants to its employees. Leaves must be granted and allowed to employees since they work hard for the company and might need a day or more for themselves.
5. Is it necessary to mention reason in leave of absence?
Yes, it is generally advisable to mention the reason for your leave of absence in a letter. Clearly stating the reason provides transparency and helps your employer understand the nature of your leave.
6. Should I mention the duration of my absence in the letter?
Yes, it's crucial to specify the duration of your absence in the leave of absence letter. Clearly stating the start and end dates helps your employer plan accordingly.
Conclusion:
With the help of the templates that are mention in this article, you can make the best leave of absence letter you need, regardless of whether you are studying or working.  All you would have to do is download the template you like best and add your details to it. The agreement letter samples that are available online can also be of great use to you in making the right agreement letter you need to make for your organization.
Another added advantage of using these templates is the fact that they can be downloaded on any electronic device with ease. You can also pick the file format you want to use them in, like MS Word, Excel, PDF, etc. with ease. Save plenty of time and effort as you do not have to make letters like these from scratch. You can take the help of the formal excuse letters that are available online for more. Happy Editing!
If you have any DMCA issues on this post, please contact us!