There is no best way to put forward a Sample Letters of termination. However, the least you can do is try to keep it professional and also end the relationship on a positive note. Whether you are sample planning on terminating a contract or an employee of his/her job, here are some templates that should help you make the best impression.
Patient Termination Letter Due To Behavior Template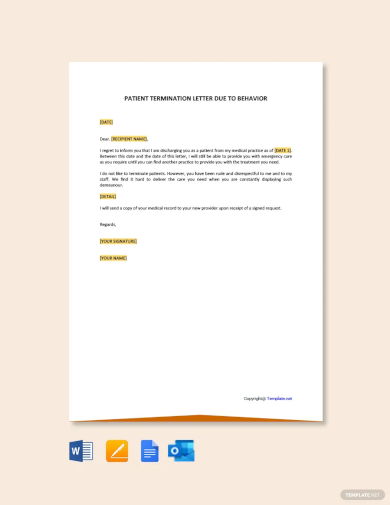 Editable Business Contract Termination Letter Template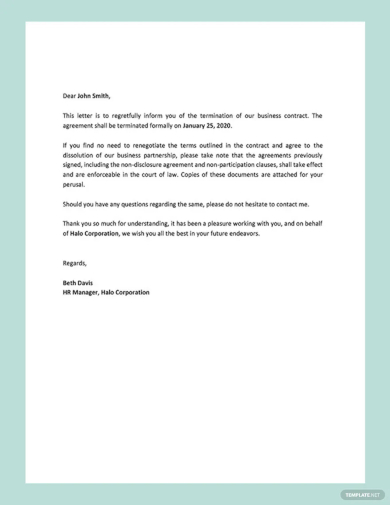 Daycare Termination Letter for Behavior Template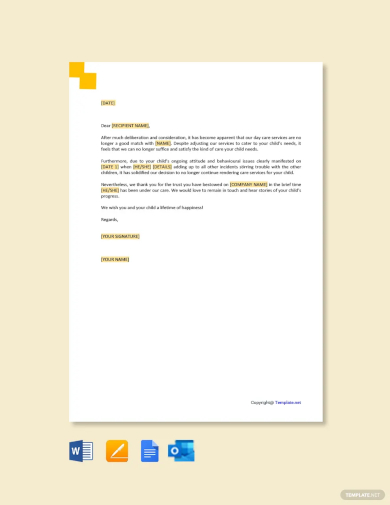 Client Termination Letter To Accountant Template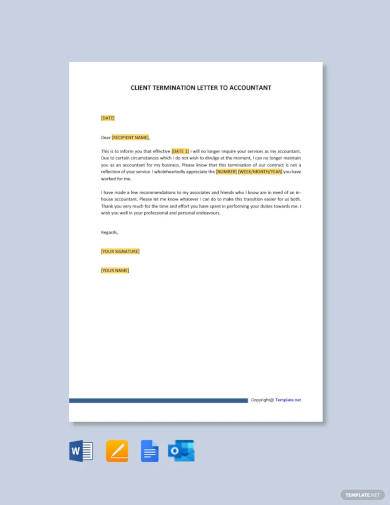 Sample Service Termination Letter Template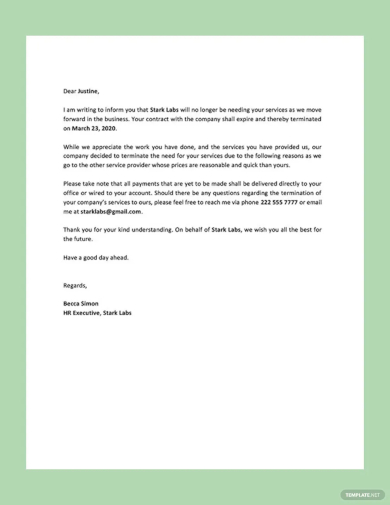 Patient Termination Letter No Show Template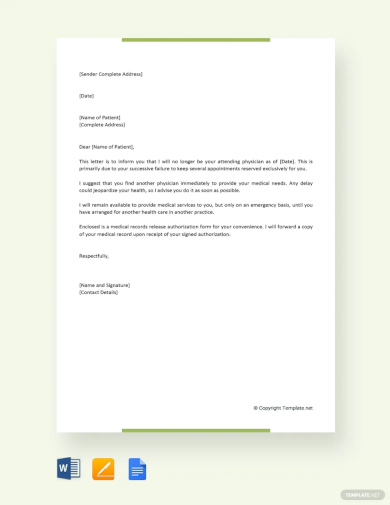 Lease Termination Letter Template Landlord to Tenant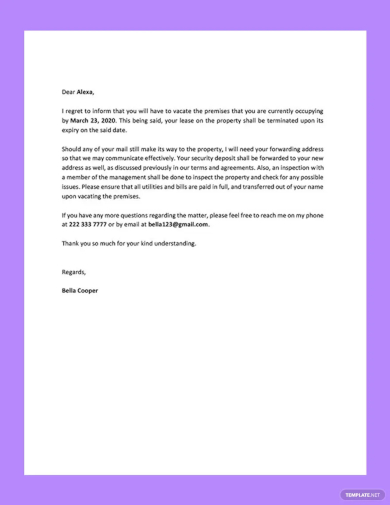 Sample Daycare Termination Letter from Parents Template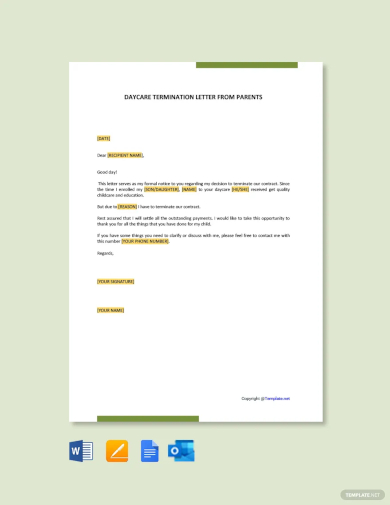 Probation Termination Letter Template
Simple Termination Letter Template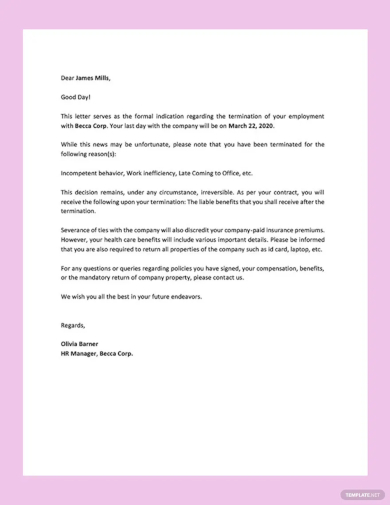 Attorney Termination Letter Template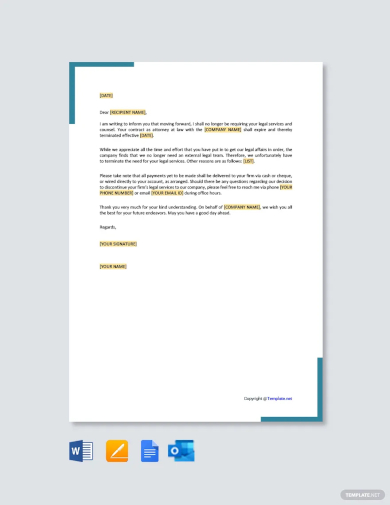 Early Probation Termination Letter Template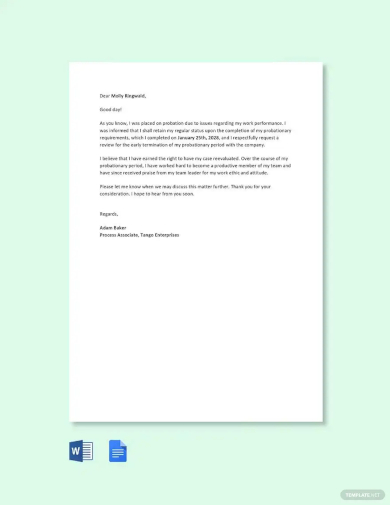 Patient Termination Letter Due to Non-Compliance Template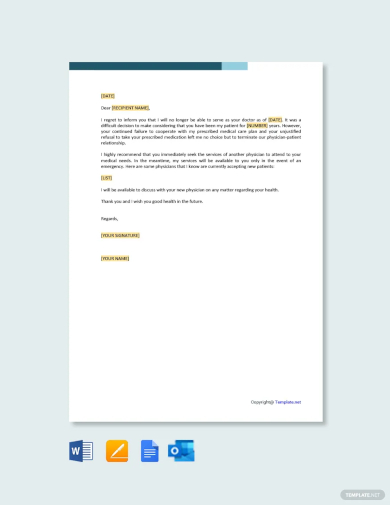 Free Rental Termination Letter From Landlord to Tenant Template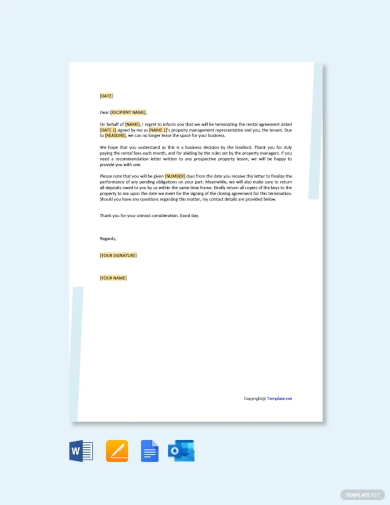 Sample Partnership Termination Letter Template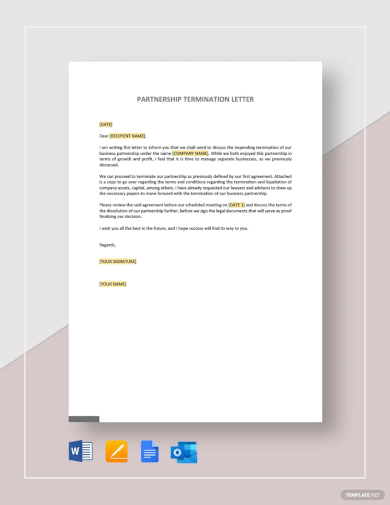 Vendor Termination Letter Template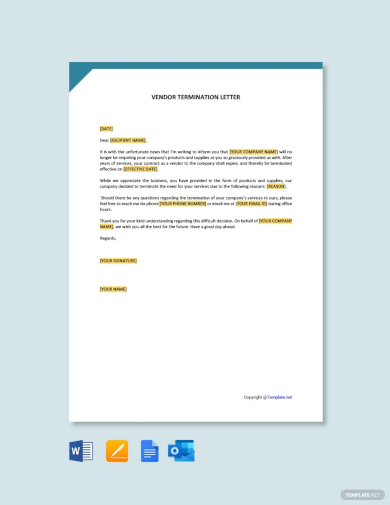 Rental Agreement Termination Letter From Landlord Template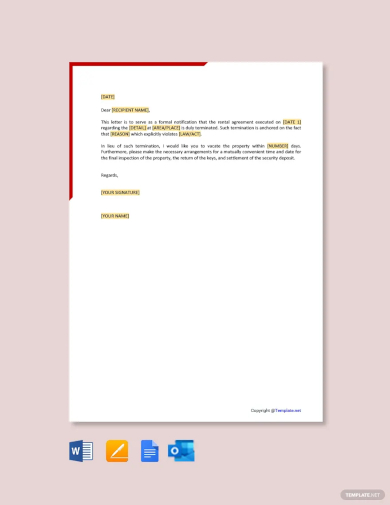 Job Termination Letter Template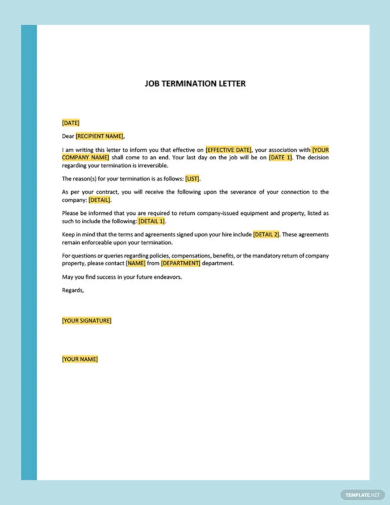 Free Construction Contract Termination Letter Template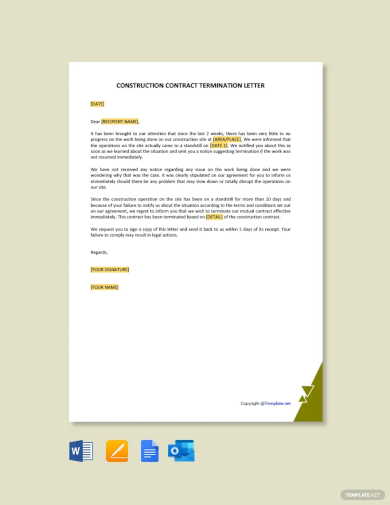 Apartment Lease Termination Letter Template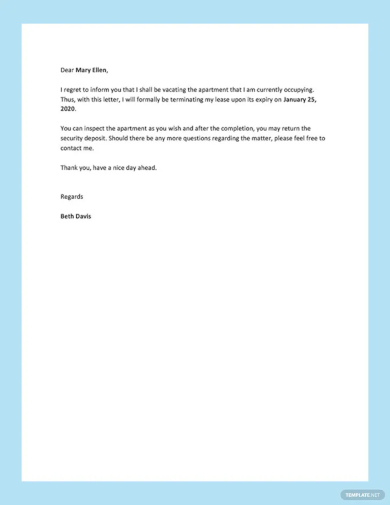 Termination Letter – Substance Abuse Template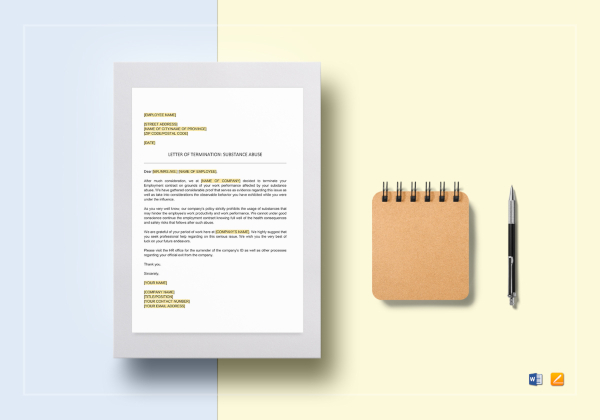 Termination Letter – Excessive Absenteeism Template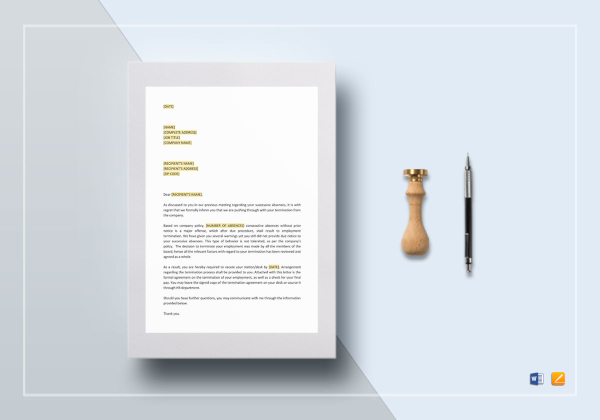 Sample Lease Termination Notice Letter Template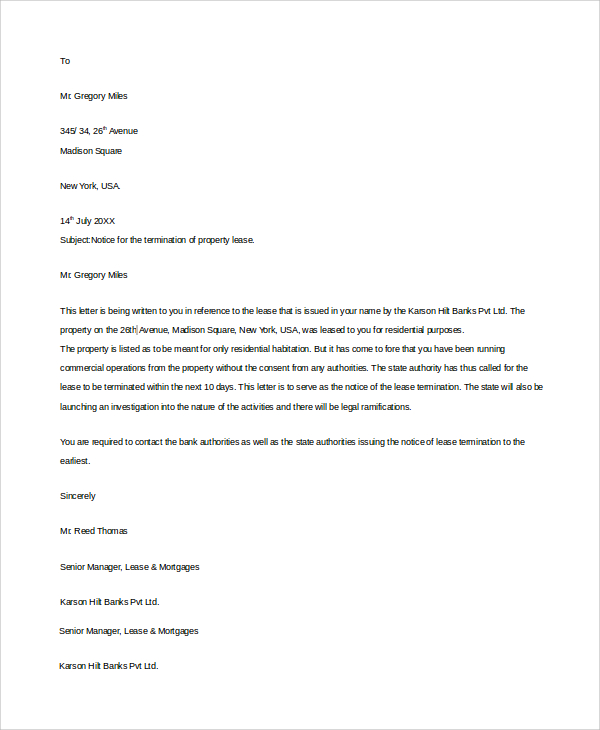 The termination letter of a lease  involves ending an agreement to lease out a property/premise for someone else's. As such, the letter should present not only a clear date but also the detailed guidelines for termination. Check out this sample for more.
Employment Termination Letter in Word
The hardest thing for any leader/manager is coming up with an Employment Termination Letter. However, apart from putting forth the statement, you should also be thankful for the services that have been provided and the professional relationship you cherished.
Dealer Agreement Termination Letter Template
When terminating a dealer sample contract, it is advisable to offer a reason for conflict. Depending on your situation, here's a template that you can follow.
What are the Things to Put in a Termination Letter?
A Letter of Termination is a legal requirement to end an sample agreement/contract between two parties. This dismissal process also ensures that the steps taken are professional, fair, legal and compassionate in manner. It is also to be noted that organizations can face penalties in case a termination letter is not handed or written correctly.
As such, you must know what things to include in the letter and in what format. Apart from the statement of termination, the letter should highlight the reason for it and also the liabilities and other outstanding of the professional relationship.
Letter of Termination Contract Agreement Example
A contract termination might refer to the end of a job or any changes in the contract. Apart from a clear-cut statement about the termination, the letter also provides an opportunity to look back at the outstanding liabilities and make it an official document.
Patient Termination Letter in PDF
A patient termination letter can be written for several reasons – continuous non-payment, a regular no-show in appointments, or even mark the end of a patient care period. In some case, the letter format may also highlight the legal actions that accompany the termination.
Sample Recall Termination Letter Template
Who Needs to Write a Termination Letter?
Termination Letter Samples is for any organization or individual who is in some legal contract with the another party. It could be for employees of an organization, freelancers in a contract, patients of a clinic/hospital/rehab, artists for an event, sports person in a tournament and others.
The letter writing is mandatory whenever one party is looking to end a contract before the slated period mentioned in the initial agreement. Termination letters can also come from employees and patients if they are not happy with the organization or service.
Employee Termination Letter Format
Residential Lease Termination Letter Outline Template
Sample Employment Termination Letter Template
All the above contract Sample Termination Letters are offered as samples and is aimed to define a proper format for the document. You may do necessary customizations and changes in the sample letter as applicable.
If you have any DMCA issues on this post, please contact us.