A community service letter is a verification letter that is issued by a charitable or any other organization to confirm the community service offered by a person. It contains information on where someone did community service, how many hours he/she worked, and what duties and responsibilities the work included. We have the right files for you to make such a letter. Keep scrolling!
Community Service Letter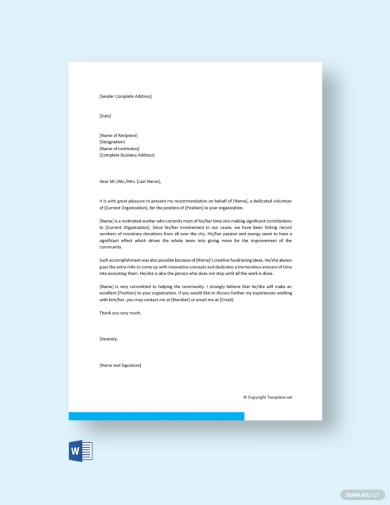 Community Service Letter Template Word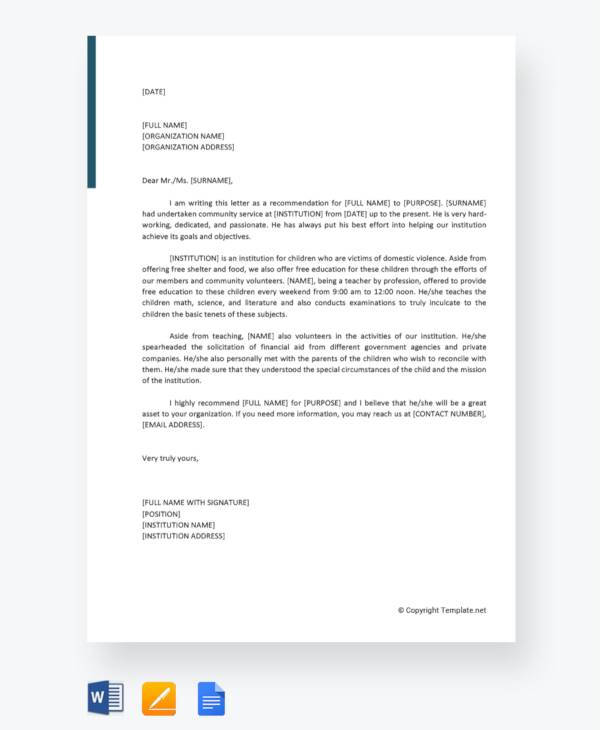 Community Service Letter Example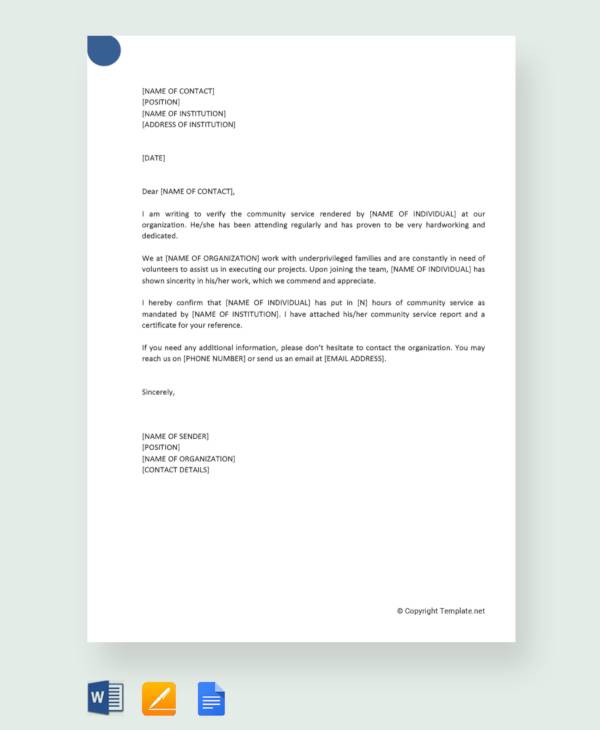 Create a letter that affirms a person's volunteer time at your organization with the help of this community service letter that is given above. This also allows you to mention the person's character and attitude during their service. This is free to download anytime, anywhere. Check the contract letterhead for more. You can also download it with ease on any electronic device you need. Check it out now!
Community Service Letter From Church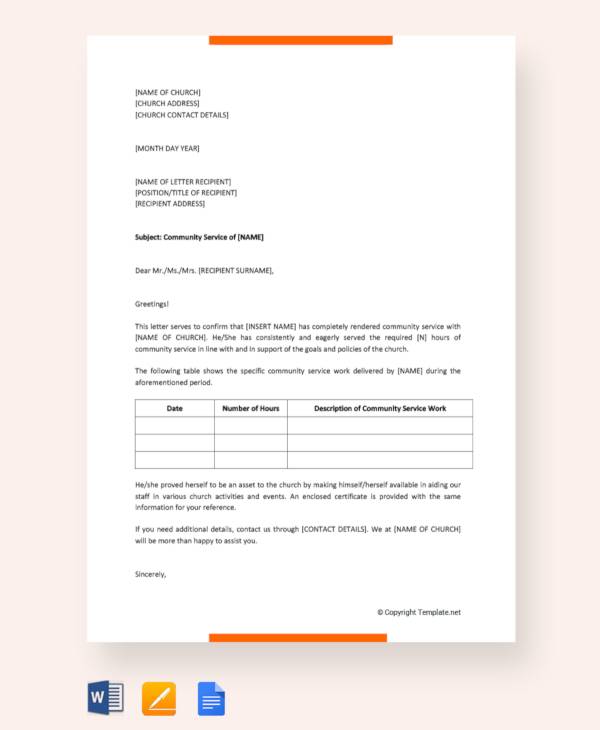 Written from the perspective of the church, this community service letter Church is one that allows you to create a letter that states that a person has invested time and effort in rendering their services for the community in participation with the church. You can download this on any device you feel necessary and make the changes you need with the details you want to add. Save a lot of time and effort as you dod not have to make such letters from scratch. Grab this template now!
Community Service Letter for Non Profit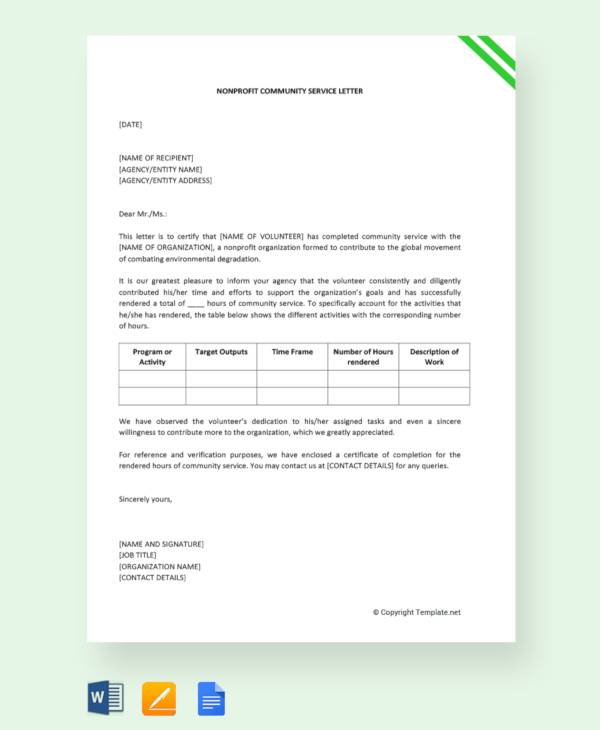 Community Service Verification Letter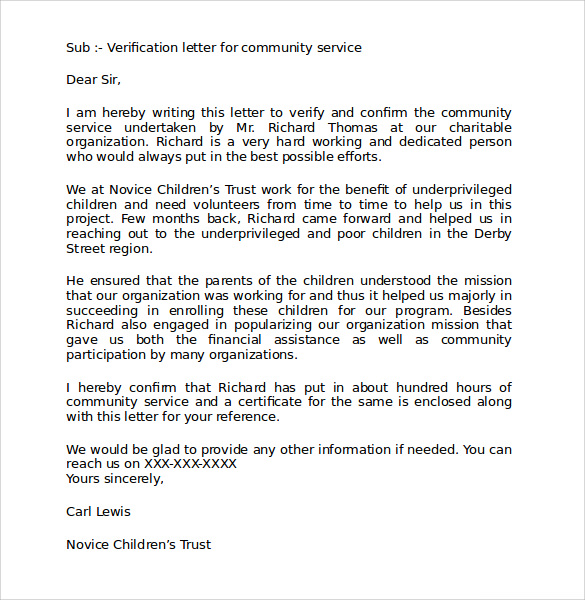 What is a Community Letter?
A community letter serves as a collective communication medium, typically addressed to a specific community or group. It often conveys shared concerns, updates, or collective sentiments. It might cover diverse topics like local news, events, communal achievements, or challenges. These sample letters foster community engagement, unity, and information sharing. They're instrumental in promoting collaboration, sharing resources, and building a sense of belonging within a community. Whether digital or physical, community letters play a vital role in connecting, informing, and engaging the members of a particular group or locality.
Sample Community Service Letter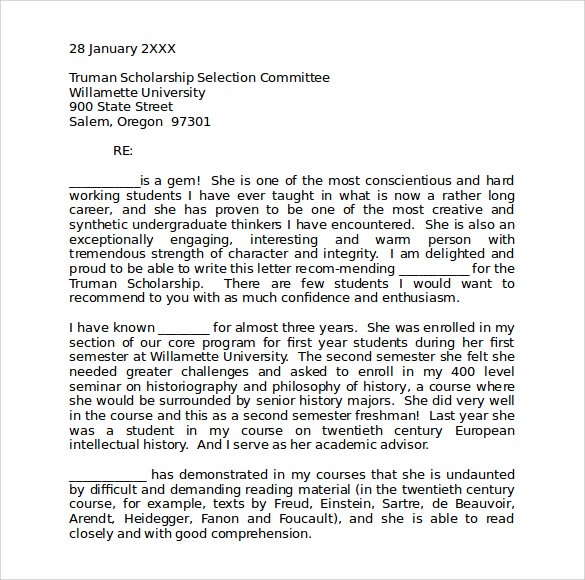 How Do I Write a Community Service Reference Letter?
Introduction: Start with a professional greeting and specify the purpose of the letter.
Details of Service: Outline the individual's community service contributions, specifying roles, duration, and impact.
Personal Attributes: Highlight qualities demonstrated during service, such as dedication, leadership, or compassion.
Specific Examples: Provide anecdotes or instances showcasing the individual's positive impact.
Recommendation: Explicitly state the recommendation and confidence in the individual's character and capabilities.
Contact Information: Include your details for any follow-up queries or verification.
The letter should be honest, detailed, and supportive, focusing on the individual's commitment and contributions to the community.
Community Service Confirmation Letter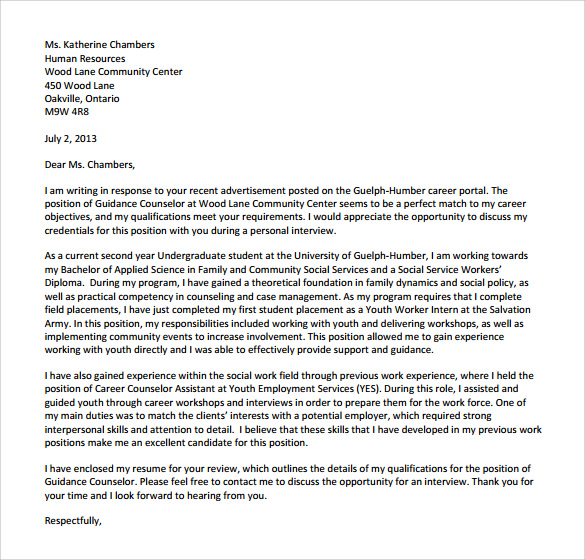 guelphhumber.ca
How to Write a Community Service Letter?
Use a formal format with your name, address, and date.
Address the recipient professionally.
Begin with a polite salutation.
Introduce yourself and explain your role in the community service.
Describe the service or project you were involved in.
Highlight the impact and outcomes of your community service.
Express gratitude for the opportunity and support received.
Provide contact information for further questions.
End with a courteous closing and signature.
Free Community Service Letter Template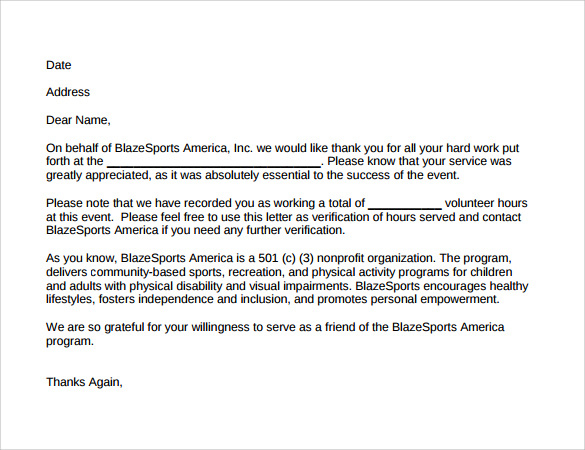 Sample Community Service Letter for Court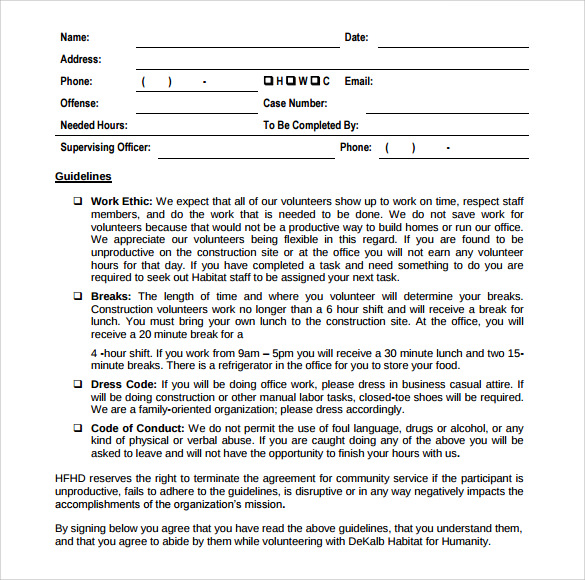 dekalbhabitat.org
What is Proof of Community Service?
Proof of community service is documentation or evidence that confirms an individual's participation and contribution to community service activities. This may include signed letters from organizations, service hour logs, photos, or other records that demonstrate the completion of community service work.
Community Service Letter Example?
A community service letter example might start with a formal header, including the sender's name, organization, and contact information. It would then include a salutation and introduction, describing the community service performed, its impact, and any specific roles or responsibilities. The Professional letter would express gratitude and offer contact information for verification. It concludes with a closing and a signature. It should be professionally formatted and personalized to the individual's community service experience.
Service Letter Format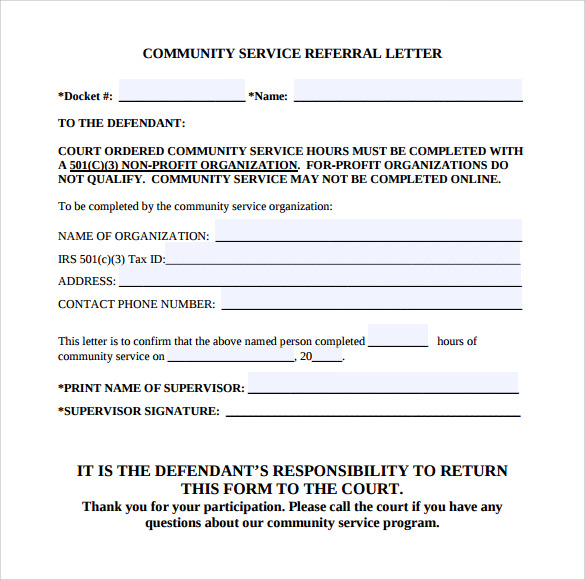 mctx.org
How do you ask someone for Community Service?
Direct Ask: Politely approach and express the cause's significance, asking for their support.
Explain Purpose: Share the mission and impact of the service, highlighting the community's benefit.
Flexibility: Offer various ways to contribute, allowing them to choose based on their availability or skills.
Be Appreciative: Show gratitude for their consideration, regardless of their decision.
Follow-up: If they agree, provide clear instructions and express appreciation; if not, thank them for their time and consideration, leaving the door open for future involvement.
Community Service Verification Letter Sample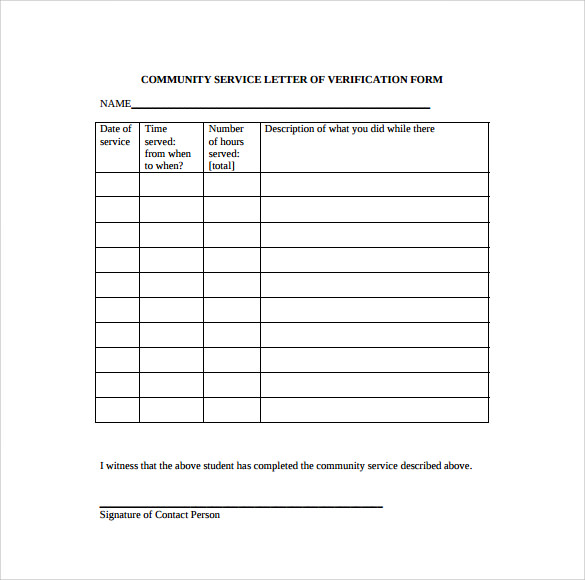 midlakes.org
What is Definition of Community Service Letter?
A community service letter outline is a written document that confirms an individual's participation in community service activities. It typically includes details about the person's involvement, the organization or project they served, the impact of their service, and may be used for verification or recognition purposes.
What's the Process for Verifying Community Service Hours for a Letter?
Supervisor Confirmation: A supervisor or coordinator validates the hours worked.
Signature or Stamp: They may sign a form or letter confirming the completed hours.
Record Keeping: Hours are logged and tracked for accuracy and verification purposes.
Organization Contact: The organization providing the service often authenticates the completed hours.
Community Service Hours Letter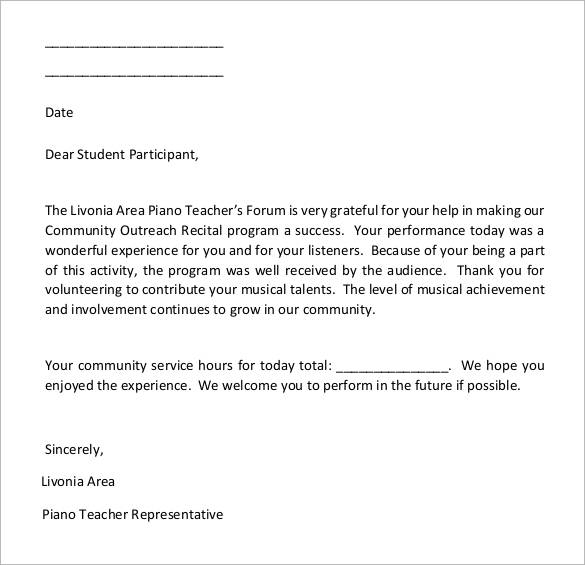 laptf.org
Example of Community Service Letter for Court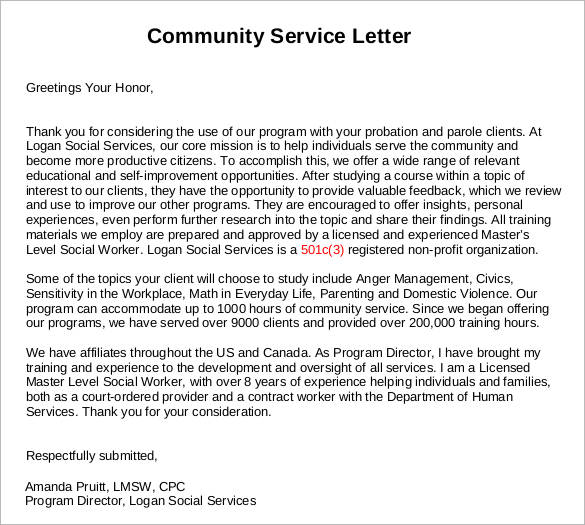 logansocialservices.com
Who Should I Address the Community Service Letter to?
When addressing a community service letter, direct it to the individual or organization overseeing the volunteer work. If volunteering through an NGO or specific project, address the letter to the volunteer coordinator or the person in charge of managing volunteer activities.
If the community service is court-ordered or part of a legal requirement, the letter might need to be addressed to a probation officer, lawyer, or the court itself. It's crucial to inquire about the precise recipient's details or follow any guidelines provided for court-ordered service.
In cases where the simple letter serves as proof of volunteer hours for academic or employment purposes, address it to the respective institution, academic advisor, HR department, or supervisor requesting the documentation.
Ensure to include the recipient's full name, their title or position, and the official address of the organization or institution. A formal salutation and a concise, polite request for the letter should also be part of the communication. This way, you align the request with the correct authority and increase the likelihood of receiving an appropriate and duly signed community service letter for your intended use.
Sample Community Service Letter for High School Student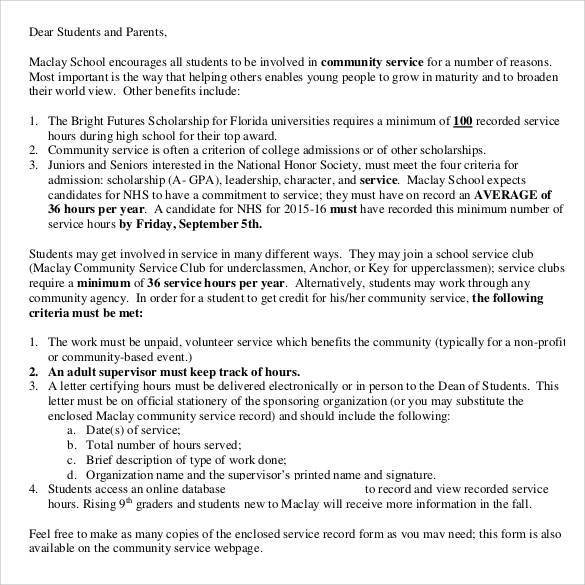 maclay.org
Community Letter Format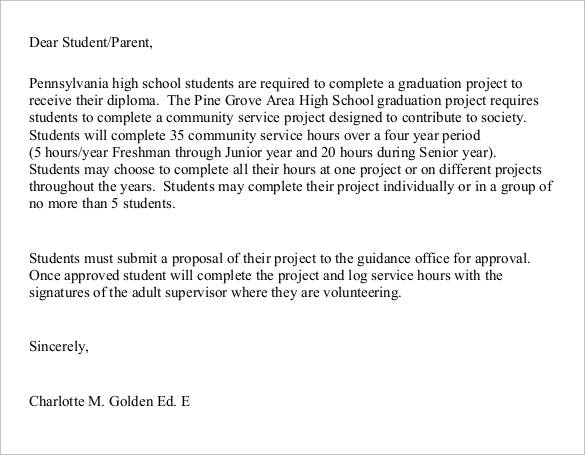 pgasd.com
Community Service Letter PDF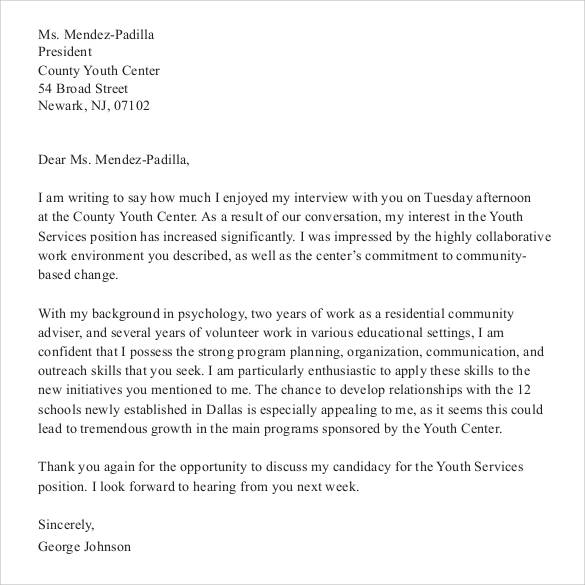 careerservices.princeton.edu
Nomination Community Service Letter Template
plu.edu
Community Service Letter Format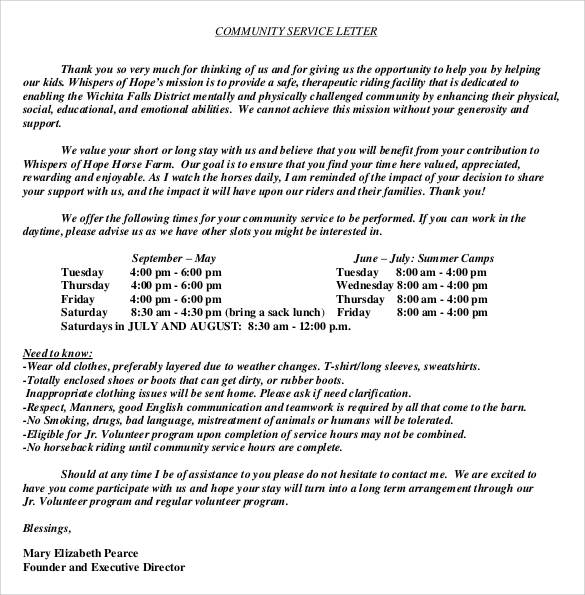 whispersofhopehf.org
Community Service Letter for Students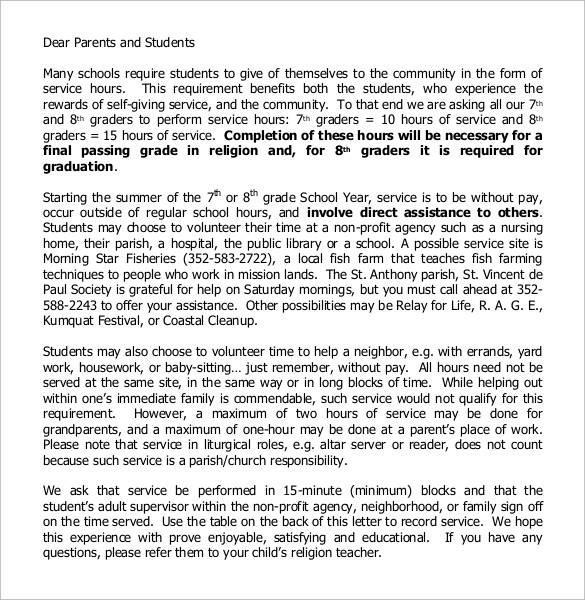 stanthonyschoolfl.org
Community Social Service Cover Letter Template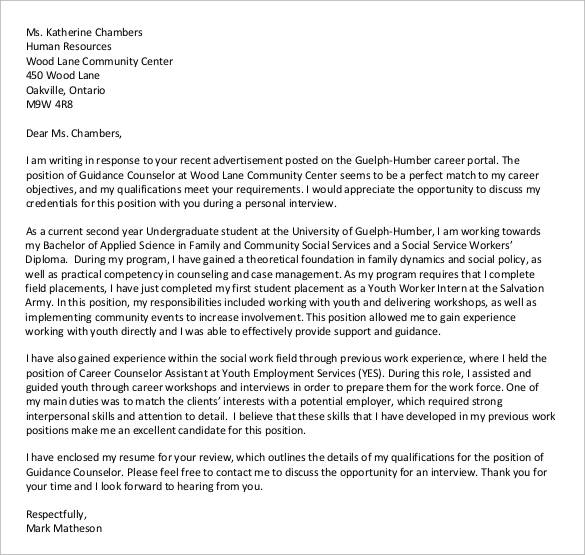 guelphhumber.ca
Community Service Work Letter Template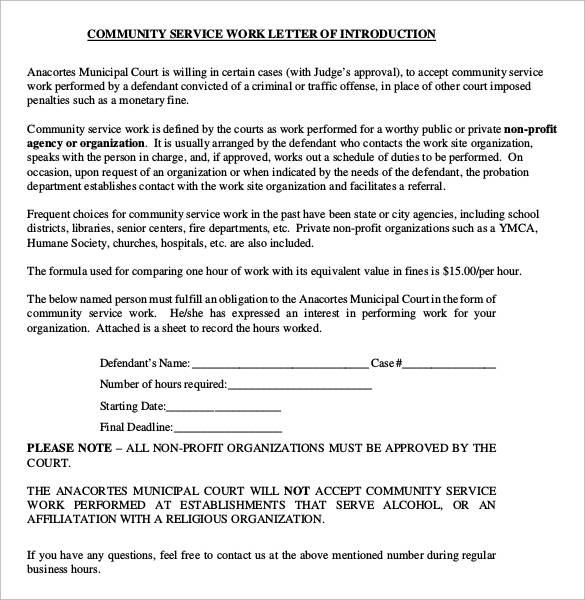 cityofanacortes.org
Volunteer Service Letter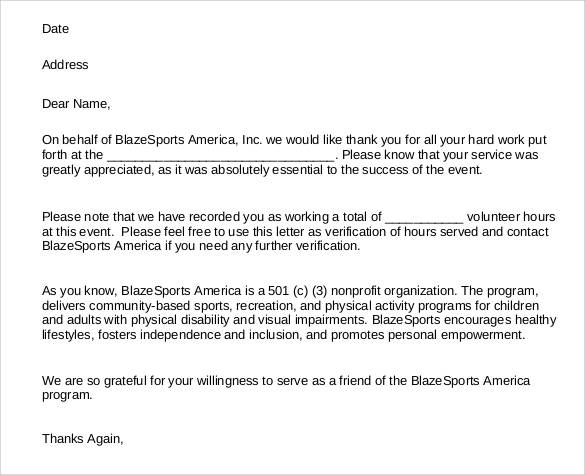 blazesports.org
Community Service Form for Court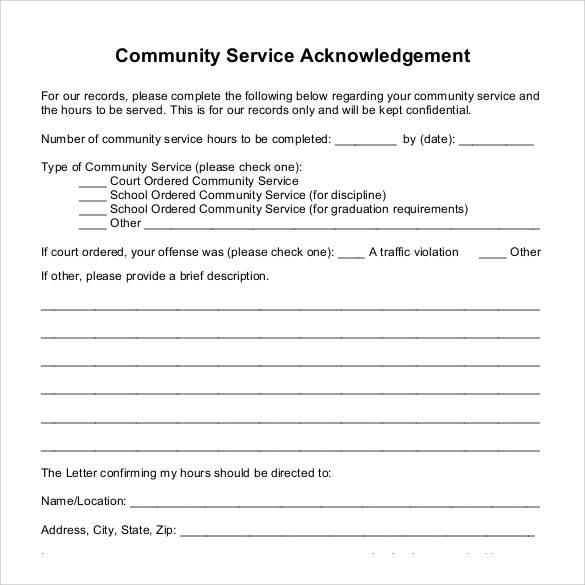 habitatlakeside.com
High School Hour Community Service Letter Template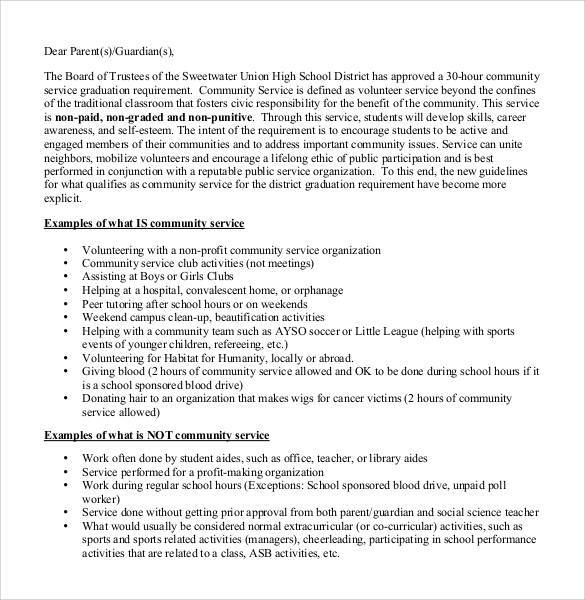 cph.sweetwaterschools.org
Community Service Completion Letter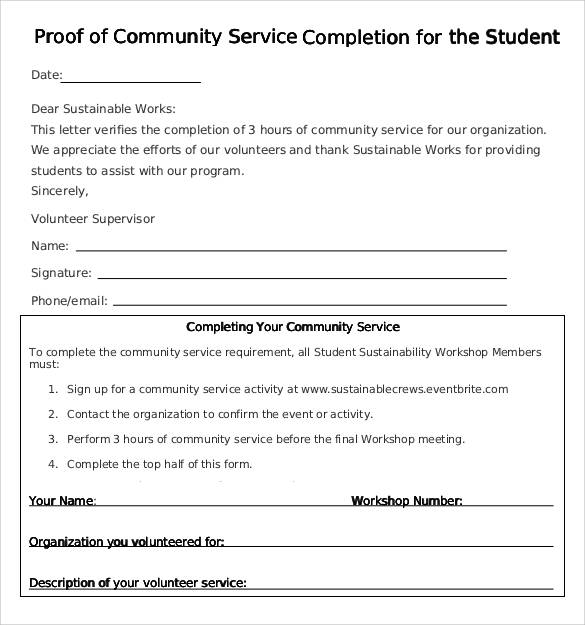 smc.edu
Sample Volunteer Work Community Service Letter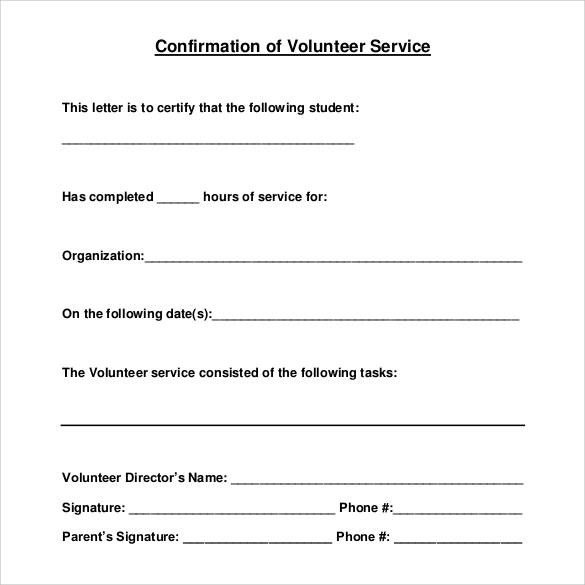 lackawannaschools.org
Probation Community Service Template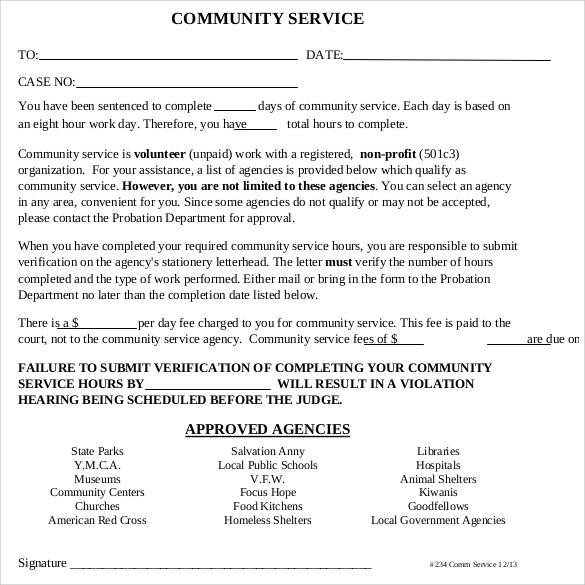 35thdistrictcourt.org
Wrapping Up:
A community service letter is rather important to write when needed. It also includes information like a specific job title someone had during community service and contact information of the organization issuing the formal letter. With the help of the templates that are mention in this article, you can make the best-needed letter you need. All you would have to do is pick the one that suits you best.
There are various formats of writing community service letter. Now you can write community letters as per your requirement using our community service letter templates. A fine collection of community service letter templates available for download in any file format you like.
General FAQs
1. What is a Community Service Letter?
A community service letter can be defined as a verification letter that is issued by any organization to confirm the community service given by a person. It includes information like a specific job title someone has during the community service and contact information of the organization who issues the letter.
2. Why is Community Service Important?
Joining community service gives students the opportunity to become active members of their community. It has a lasting, positive impact on the community at large. Community service or volunteerism enables students to acquire many life skills and knowledge and also, provides a service to those who need it most.
3. What is Counted as Community Service?
The following is counted as community service:
Donate your old clothes
Volunteer at a restaurant/food service
Donate old eyeglasses to an organization that collects them and distributes them to those in need
Give non-perishable food to the food bank
Distribute blankets to homeless shelters
Donate funds to orphanages and other places.
4. What is a Community Reference Letter?
A community reference letter also called a recommendation letter, is a document in which the writer evaluates the qualities, characteristics, skills, etc. of the person being recommended. This is checked with great care in terms of that individual's ability to perform a particular task before taking it into consideration.
5. How is a Community Service Letter Written?
You can write a community service letter in the following steps:
Name of the volunteer and confirmation that they were a part of your organization
Tell the number of hours the volunteer served
Mention the job duties/title of the volunteer
Give a background in your organization if needed
Provide contact details.
If you have any DMCA issues on this post, please contact us!