Food supply caterer enters into a legal agreement with the consumer with the help of catering contract templates. Food services at office canteens, university canteen, airlines, and sporting events and at any other social gathering are facilitated through catering contracts.
Catering contract templates are handled by innovative and well-known catering professionals. This simple contract templates avoids any type of discrepancy between the cooks / chef and the client.
Catering Contract Sample Template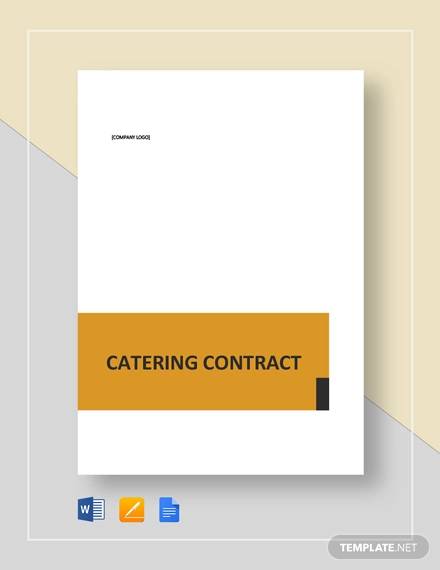 Restaurant Catering Contract Sample Template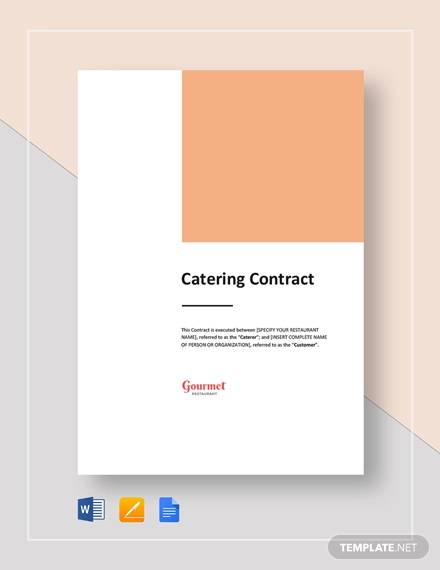 Catering Contract Template in Word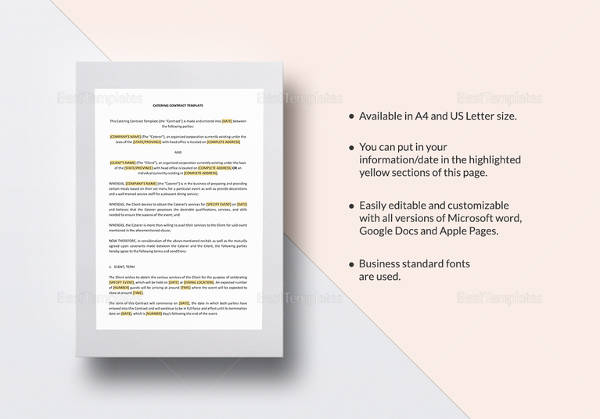 Restaurant Catering Contract Template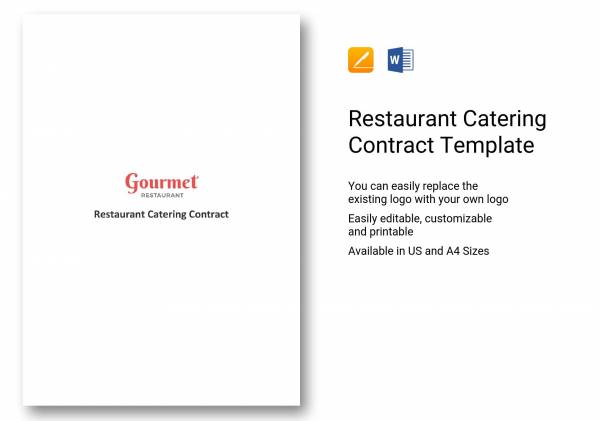 Restaurant Catering Contract Template Word
Details of the Parties Involved
1.  A catering contract template contains the details of the parties involved in the contract. It clearly marks out the responsibility and expectation of both the client and the caterer. From both the sides a person is appointed as a representative and all the communication passes through them.You may also see catering proposal templates
2.  Location, time and date of the event are mentioned in the contract. It also specifies the right of the client to make changes in any of the detail and how the changes can be made. The duration of the event and the additional charges in case the event jumps that duration are also mentioned.You may also see catering contract templates
Food Truck Catering Contract PDF Free Download
Special Events Catering  Contract PDF
Event Catering Contract Template
Standard Catering Contract
Sample In House Catering Contract
Catering Services Contract
Reception Catering Contract
General Catering Information Contract Free PDF
Sample Catering Contract Template Free
Menu Description and Catering Services
1.  Catering contract template has columns to provide details regarding the items in the menu, food preparation and delivery. It is also mentioned whether the caterer is preparing the food off-site or is using an on-site kitchen.You may also see contract food service samples
2.  It also specifies as to which party will provide utensils, furniture, serving equipment and other items of the event. The number of staff members is also mentioned in the contract.You may also see marriage contracts.
For the smooth and efficient running of any event, it is important that all the things be decided beforehand, best of all, it should be had in black and white. Catering contract template mentions all the factors related to catering. Such a contract facilitates smooth functioning of the event and between the parties involved.You may also see event planner contracts.
If you have any DMCA issues on this post, please contact us!