Behaviour Contract Templates are used for people of any age who have shown anti-social behaviour and have caused nuisance. These contracts can, and have also been used for young people who have shown undesirable behaviour in the community. This contract is entered when a number of complaints are received by social housing landlords and police pointing towards anti-social behaviour of identified individuals. The process begins by sending a sample letter to the concerned person or the parents or guardians in case of juveniles. These Contract Templates specify all the factors that are agreed upon by both the parties.
Editable Employment Contract Template
Performance Contract Template
Sample Behavior Worksheet Template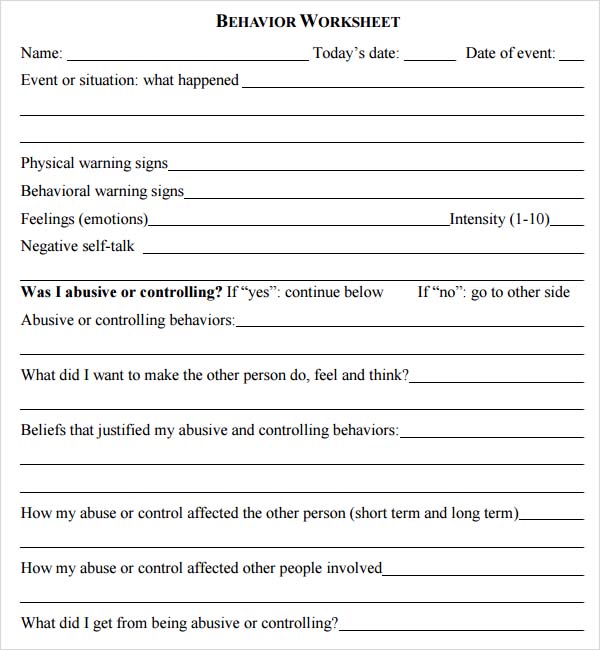 portlandmrc.com
Sample Behavior Contract for Kids Template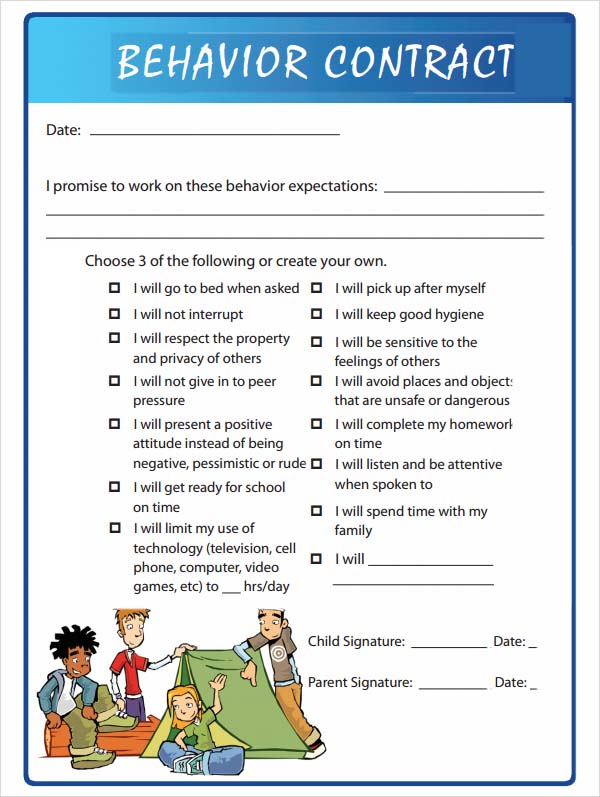 kidpointz.com
Behavior Contracts High School Template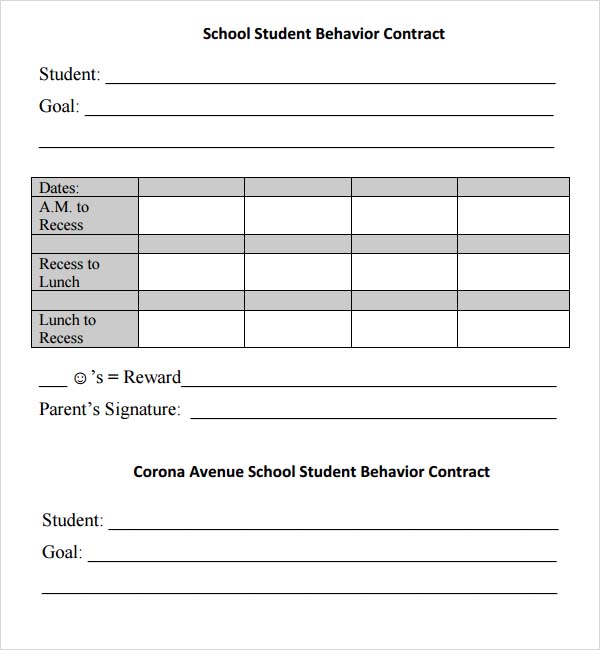 lausd.net
Behaviour Contract Template for Home Template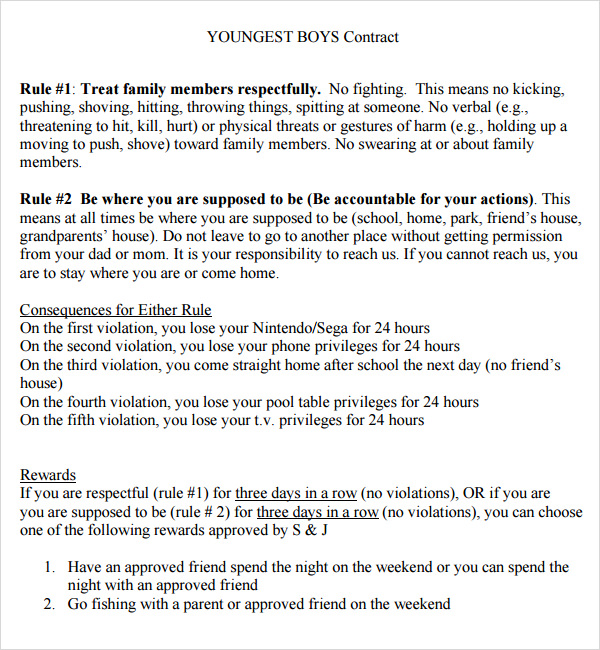 depts.washington.edu
Behavior Packets for Students Template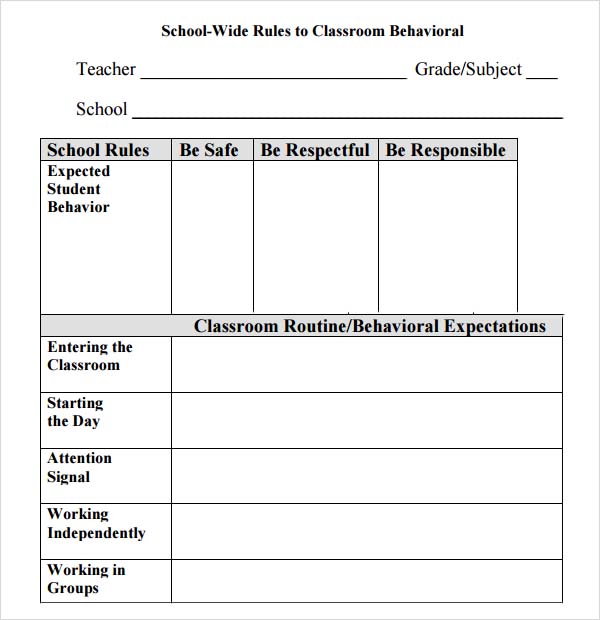 Behavior Contract Template PDF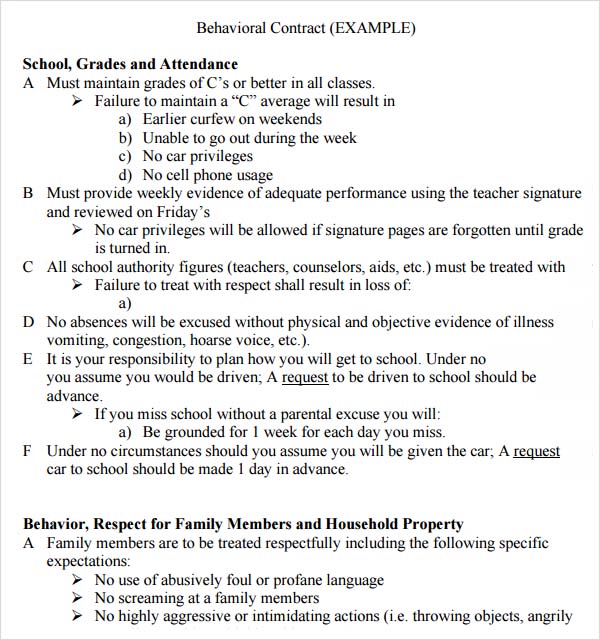 asapaz.com
Basic Student Behavior Contract Template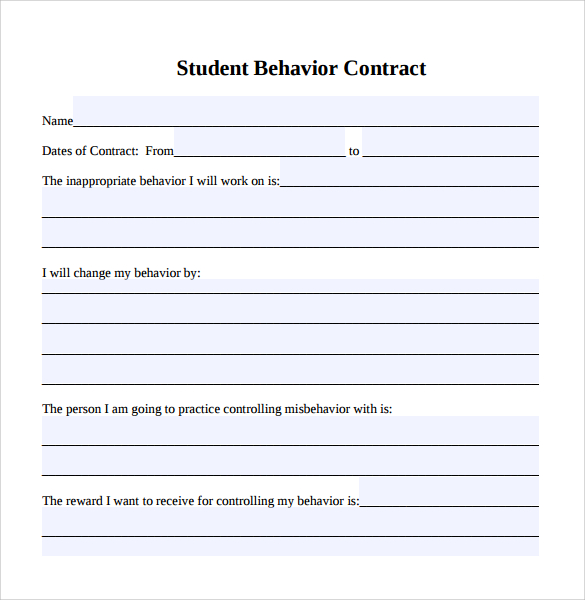 sde.ok.gov
Behavior contract Template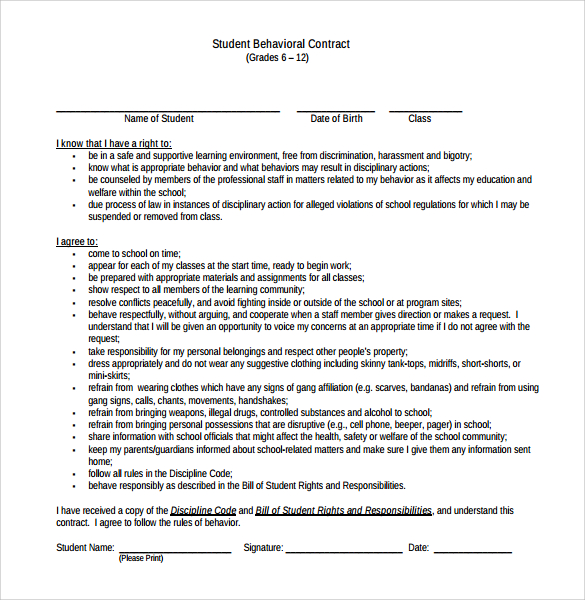 docs.nycenet.edu
Printable Behavior Contract Template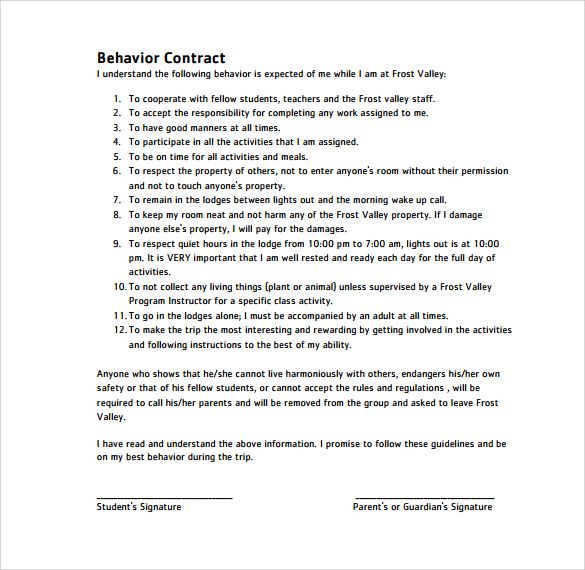 frostvalley.org
Appropriate Behavior Contract Template

Sample Behavior Contract Template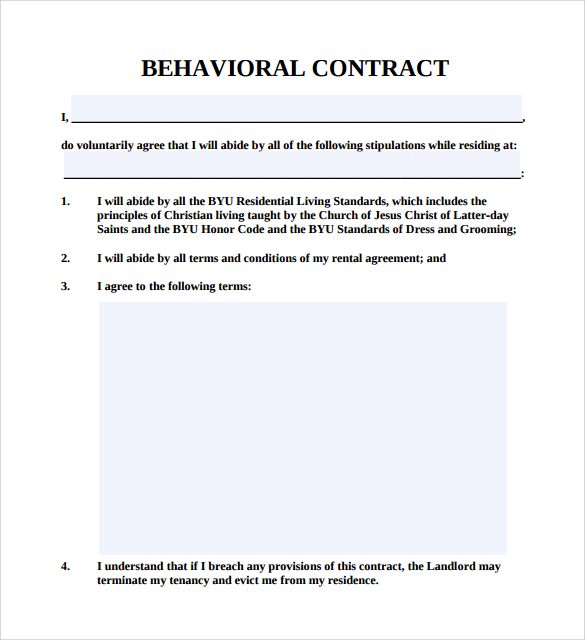 och.byu.edu
Simple Behavior Contract Template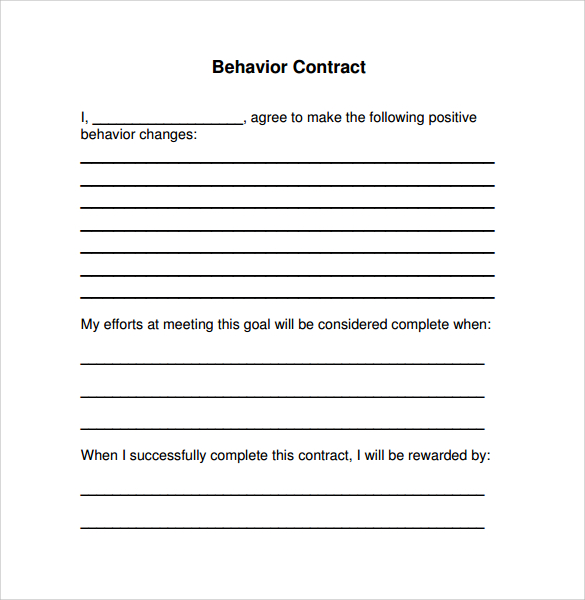 cenpaticointegratedcareaz.com
Alternative Placement Behavior Contract Template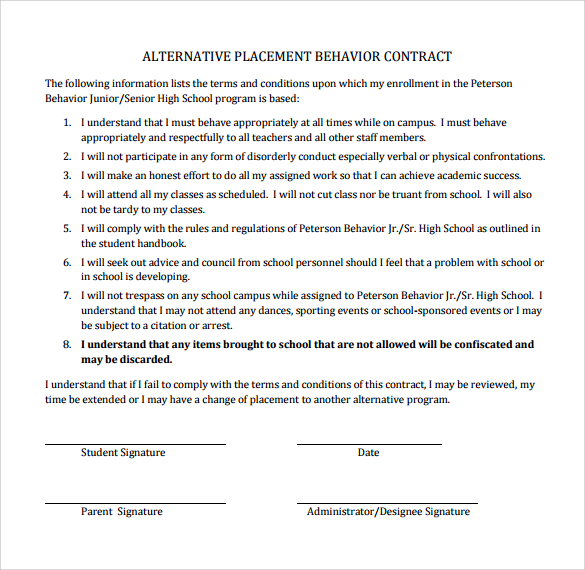 pbjshs.org
Statement to Parent / Guardians and Student
– Behaviour contract templates contain a column which describes the goal list for the concerned person or the student. They mark out the rules and behaviour that are expected of him or her at the school or in a community.
– There is a column where details are mentioned in case study goals are not met by the student or individual. It also specifies what will be the consequences in case the person commits another nuisance or anti-social behaviour.
Rewards for Meeting out the Goals
– Behaviour contract templates detail the rewards that the concerned person can expect in case the goals are fulfilled.
– The sample contract mentions the name of the student or the individual and the starting date of the contract. The contract is signed by the parent / guardian, student, concerned individual and the community manager.
Every one of us has a social responsibility towards the society we live in. A certain level of behaviour or conduct is expected from us whether we are at school or at any public place. In case it is not met, the concerned authority has the right to take appropriate actions through behaviour contract templates.
If you have any DMCA issues on this post, please contact us!