When a person or organisation proposes to undertake catering to an individual or an organisation the catering proposal come into picture. All necessary details of the people involved, duration of the contract, the financial implication, default clause etc should be clearly spelt out in the proposal.Some times this proposal can be even for a one time catering. The format for catering proposal template can be downloaded in word or PDF format as desired.You can also see Sample Proposal Templates.
Catering Proposal Template
Restaurant Catering Proposal Template
Catering Proposal Letter Template
Wedding Catering Proposal Template
Event Catering Proposal Template
Sample Catering Proposal Template
Catering Proposal Template in PDF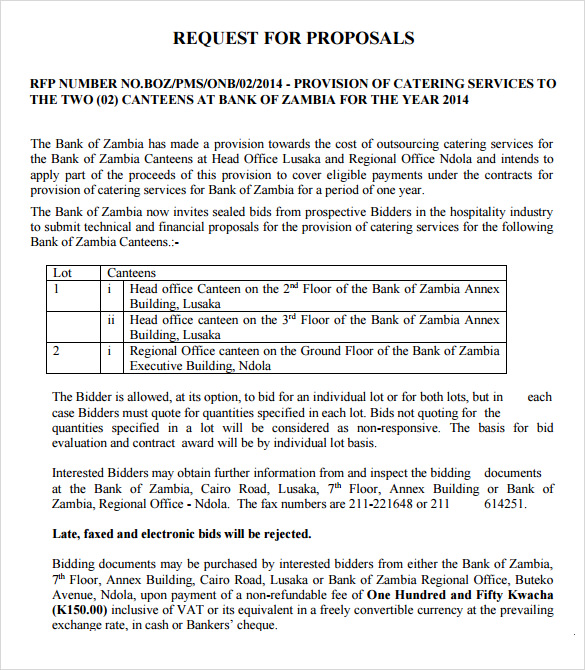 boz.zm
When you require proposing a catering company to take over the responsibility of a catering service for any event or series of event plan this type of catering proposal in PDF is available and ready for your use.
Catering Services Proposal Template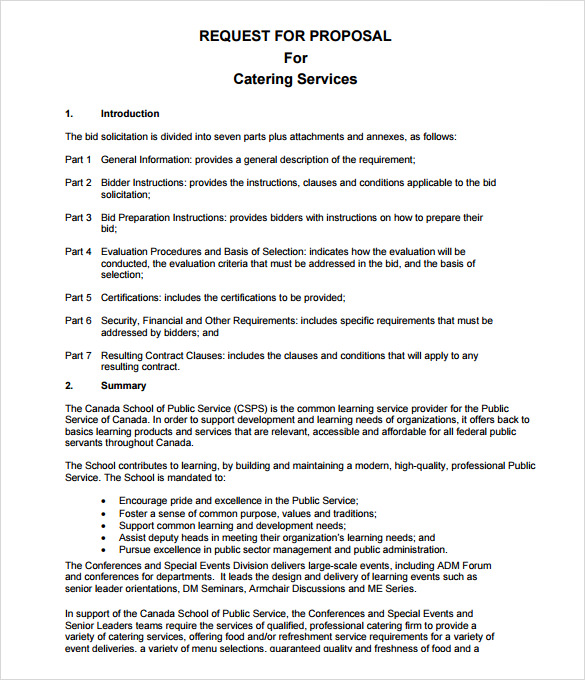 buyandsell.gc.ca
This Catering Proposal Template is free to download and use. It is a quite detailed and formal kind of proposal letter which starts with a formal introduction of the organization or the company which helps to gain an idea about the company.
Catering Services For Staff Canteen Proposal Template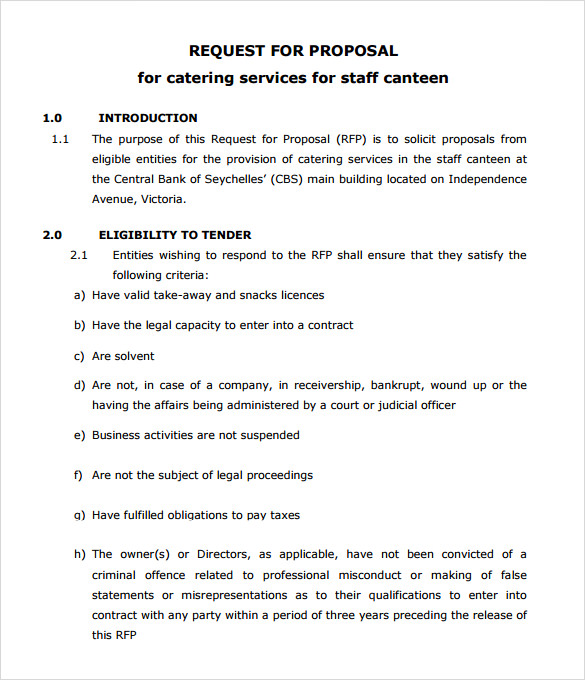 cbs.sc
Here is a catering proposal request letter template which is requesting for catering proposals for taking charge of the company canteen which provides food for the staff. The basic points of proposal are mentioned duly under sub heads.
Catering Business Proposal Letter Template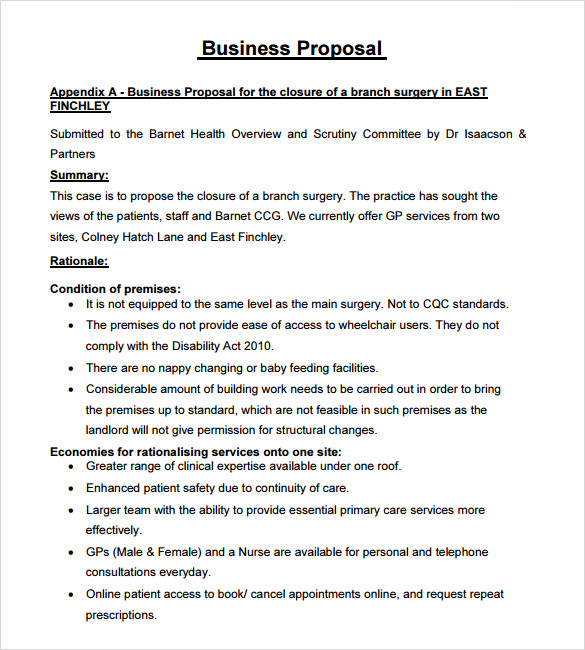 barnet.moderngov.co.uk
When you want your proposal to be a detailed one with good description of the background conditions and premises conditions along with rationale of proposal then this Catering Business Proposal Letter Sample is of great help to you.
Basic Catering Proposal Template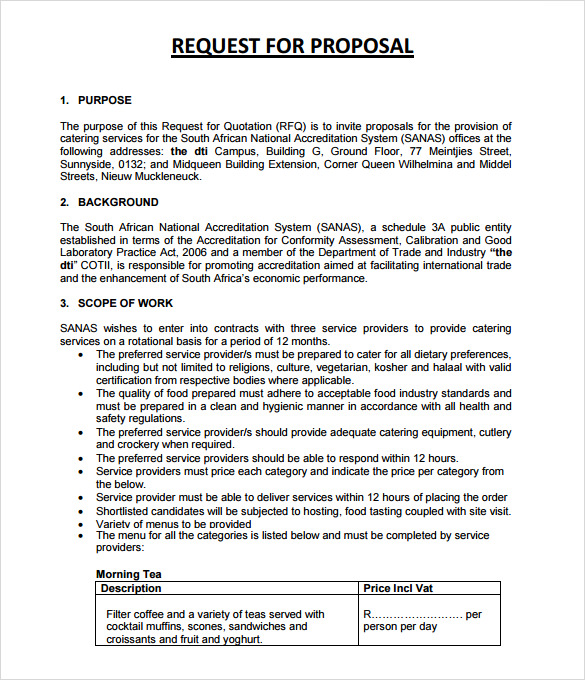 sanas.co.za
Business Investment Proposal Template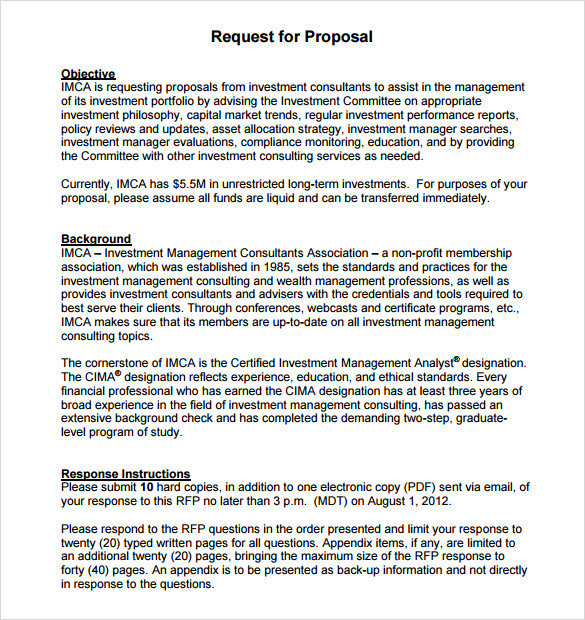 imca.org
Small Business Catering Proposal Template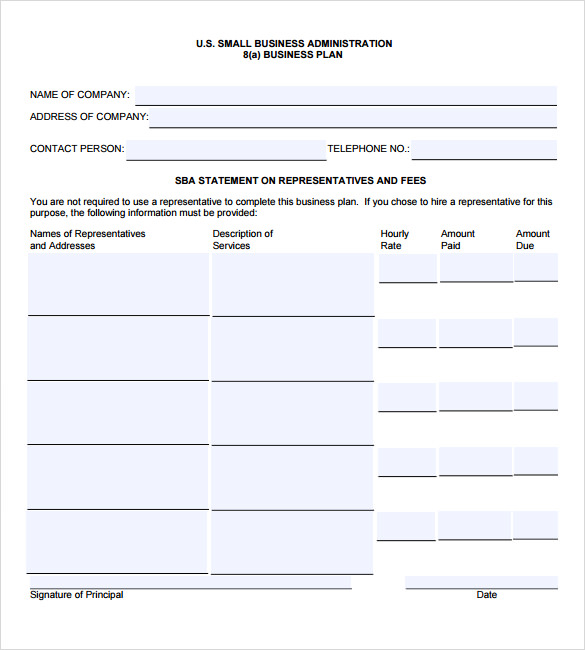 sba.gov
What is the purpose of a Catering Proposal Template?
This catering proposal template is of great use when you are placing any request in order to receive catering proposals from different catering service providers. This proposal letter is a well structured sample letter with subtle details about the company that serves as an overview of the organization who is proposing that helps the service providers to understand the company whom they are going to serve. The letter also contains different required clauses and terms and conditions which is most necessary for the start up of a service. The proposal letter also serves as a hard copy for referral.
What are the tips to create a Catering Proposal Template?
You may depend on our set of catering proposal templates available in our collection or may create one of your own with the help of our templates. But it's very simple and easy as well to create such a proposal letter. Here are few ready tips that may help.
First and foremost start your proposal with a brief overview of the project you are proposing. The organization background and a detail about the company dealings is also necessary for letting your reader know about the company. Projects goals, target audience, timeline, scope of the work and deliverables are the few things that you should never miss out while creating the proposal. You can also see Estimate Proposal Templates.
What are the benefits of a Catering Proposal Template?
A catering proposal letter serves as a reference letter which the company may refer to in order to create their quotation. As this letter consists of the project overview and the company overview as well it serves as a very good background for information which in turn is used by the catering company to state the catering quotations. The details on the project and target also enable the catering company to design the work schedule and write it accordingly and meet the required target. A proposal letter is beneficial in creating groundwork for the catering service providers while the project is on full swing.
These catering proposal templates are extremely useful for the businesses handling catering and dining genres. The templates help you to just customize it perfectly as per your service and facilities for your customers to get the best view and idea of what you are dealing with. You can also see IT Proposal  Templates.
If you have any DMCA issues on this post, please contact us!