Human resource risks are occurrences that hinder personnel from carrying out their duties and, as a result, impede the business from running at full capacity. Writing a contingency plan is one strategy to mitigate human resource risk. A contingency plan is a method of determining what to do in the event that critical operations are disrupted or essential employees are unavailable. It can assist you in identifying and reducing the effect of unacceptable risks. It assists you in identifying the finest solutions and ensuring that your risk management funds are used appropriately.
Use the information and input of your company's key workers and external stakeholders while drafting your contingency plan. You might also wish to include family members who aren't now active in the company but might be in the future. To distribute responsibilities among essential employees, you should form a planning team. This is crucial since any recovery strategy you devise will rely heavily on key employees and other team members. Employee participation in your planning committee has the extra benefit of assuring employees that their jobs are secure even as you prepare and implement the plan.
10+ HR Contingency Plan Samples
1. HR Contingency Plan Template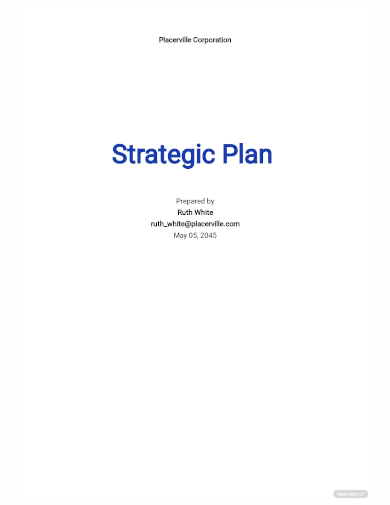 2. HR Risk Contingency Plan
3. HR Emergency Contingency Plan
4. HR Management Contingency Plan
5. HR Business Contingency Plan
6. Sample HR Contingency Plan
7. HR Strategy Contingency Plan
8. HR Recovery Contingency Plan
9. HR Computer Disaster Contingency Plan
10. Standard HR Contingency Plan
11. Agency Payroll HR Contingency Plan
Key Elements of HR Contingency Plan
Scenario plan – Scenario planning is an important aspect of contingency planning since it allows the company to assess, identify, and prioritize future risks in various situations. The scope of the collective team response and resource requirements will be determined by developing scenarios as a team, which will guarantee that the most crucial concerns are addressed and realistic strategies are produced. It aids us in anticipating the types of risks or disasters we may face, as well as developing suitable reaction strategies in the event that they occur.
Information manual – The next criterion would be to make sure that every risk scenario identified has an up-to-date operational information handbook. This handbook will be the go-to document, listing all team members' roles and duties at the time of the emergency, as well as the response, decision, and information dissemination process that must be followed. It will be a complete document that will set the tone for business recovery and response efforts, as well as assure operational excellence and responsibility.
Recovery planning – A comprehensive contingency planning exercise covers all areas in terms of establishing business communication, limiting financial risks, and developing appropriate response strategies. Furthermore, business recovery planning is an important part of contingency planning since it lays out the step-by-step methods for the recovery and regular operation of all crucial company functions. Part of the recovery procedures will have to be decided and implemented in real-time during the contingency, therefore the recovery portion of the plan will always be fluid.
Stress test – Conduct stress tests as part of your contingency planning process to help you and your team identify any gaps in the plan while also assuring adequate training. We believe it is an essential component of contingency planning because it serves to provide clarity and instill emergency readiness in both management and personnel – and, as a result, leads to team coordination, which is critical to ensuring a company's continuity of operations and survival.
Review regular review – Finally, it's just as crucial to update and evaluate the contingency plan on a regular basis as it is to create one in the first place, because any personnel, technological, or operational changes inside the company might render the plan ineffectual and inefficient.
FAQs
What does a contingency plan cover?
It includes scenarios, triggers, response, who to inform, key responsibilities, and timeline.
What are the main sections of a contingency plan?
It includes executive summary, risk management goals, risk assessment, business impact analysis, risk management strategies, and plan maintenance.
What are examples of human resource risks?
Death, disability, divorce, management error, unexpected temporary leave, poor employee management practices, and employee turnover.
If you want to see more samples and formats, check out some HR contingency plan samples and templates provided in the article for your reference.