Note-taking could get out of hand while conceptualizing a new product concept or analyzing a new feature proposition during product design—one can wind up with pages of scribbles that are often more confusing than beneficial. Mind maps are a terrific technique to better organize your thoughts. Idea generation is the most hardest aspect of being a creative of any kind. Why do you believe there are so many imitators? Brainstorming can be done in a variety of ways. Mind mapping has been present since the 1970s, and its popularity is growing. So, what exactly is it? What does this mean in terms of graphic design?
10+ Design Mind Map Samples
A mind map is a diagram that represents an extensive network of thoughts, ideas, names, words, and images that all stem from a single central idea or word. To brainstorm and produce ideas, many designers use Mind Mapping. A mind map's fluid and visual format is not only a brilliant tool for 'freeing up' creativity, but it's also an excellent approach to engage with customers, team members, and academics throughout the conceptual stage of a design. Mind maps work because they take use of our brain's inherent tendency to think visually and understand a subject by generating associations. Images are remembered better than every type of information by even the most sophisticated intellect.
1. Software Design Mind Map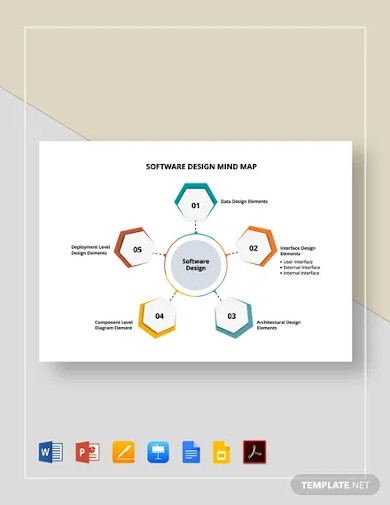 2. Service Design Mind Map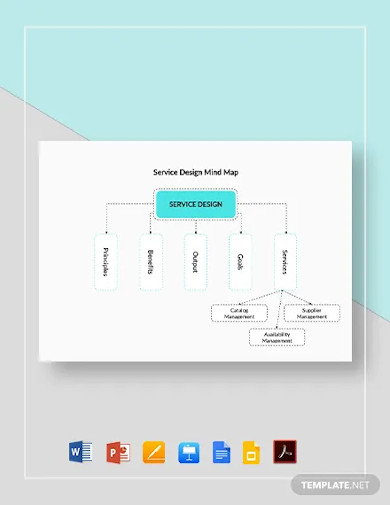 3. Research Design Mind Map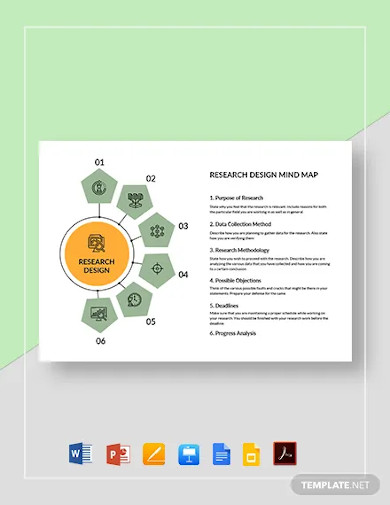 4. Sample Design Mind Map
5. Mind Mapping for Instructional Design
6. Sample Service Design Mindmap
7. Visual Design Mindmap
8. Interior Design Mindmap
9. Design Mindmap Example
10. Graphic Design Mindmap
11. Research Design Mindmap
When to Use Mindmap in Design?
Mind maps can be utilized at any point during the research phase of the product design process to help you grasp a subject. Mind mapping is a beneficial practice to conduct throughout the first three phases of the design thinking process: empathizing, defining, and ideating. Everybody on the product team probably has a concept of what the endeavor should be when designers start a new project. When it comes time to wireframe an app, for instance, mapping out the method will allow everyone gain clear understanding so that the team has a concise representation of the system they have to construct the main sections of the app are, what attributes it needs, how those features engage with the entire system, and so on.
Often, the mind mapping activity will assist the team in identifying a number of issues that haven't been thoroughly considered or that require a choice. This is also a good opportunity for designers to consider the problem at hand and whether or not the solution they're designing will solve it. Jumping right into wireframing and prototyping can lead to teams becoming engrossed in the specifics, fiddling with UI components and text while attempting to figure out the system architecture as they go.
Consider the following scenario: A business entrepreneur aims to create a smartphone app for pet owners and caretakers that allows them to list jobs such as walking a dog, bringing a pet to the vet, or caring for a furry buddy while their owners are away. The initial client brief provides a description of the app's functionality, some rival examples, and information about the target audience.
The production team has a clear image of the problem, user profiles, and the company's strategic edge after some research. Now it's time to decide what the app should do and how it should accomplish it.
FAQs
Why do you have to indicate hierarchy on the map?
Despite the fact that mind maps are pyramidal by nature, certain branches that appear to be the same are frequently more important than others. Consider what the most significant branches of a specific node are and emphasize them using color, an icon, or text size while constructing the map. Returning to the previous example, the list of "ongoing jobs" is the most significant component of the Jobs section, and noting it on the mind map will create wireframing much simpler.
Why is it necessary not to make the mindmap too neat?
Avoid the temptation to make the map overly tidy and to have everything exactly aligned. This is supposed to be a short and dirty exercise. It isn't supposed to look as tidy as, say, a site map.
If you want to see more samples and formats, check out some design mindmap samples and templates provided in the article for your reference.