Payroll plays a vital role in every company, be it small or large. Without it, many would question the credibility of a company. It may be just a sheet of paper, but it helps the company to become what they are right now. Thus, not all of us know how to prepare and such. Luckily, we have shared our sample payroll templates that you can use for your company. They're easy to download and very customizable. To learn more about this, don't hesitate to read the entire article.
Payroll Schedule Template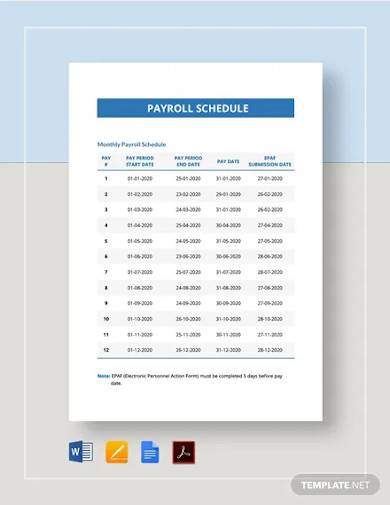 Payroll Worksheet Template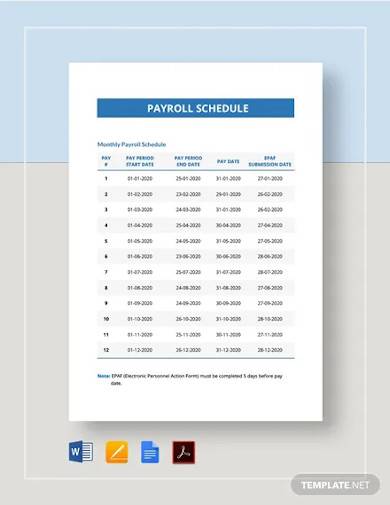 Sample Payroll Timesheet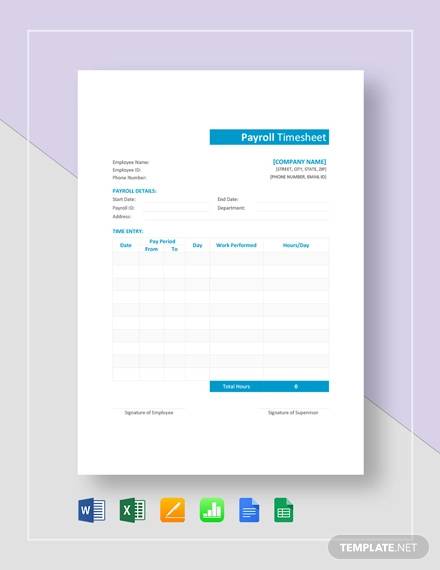 Daily Payroll Timesheet Template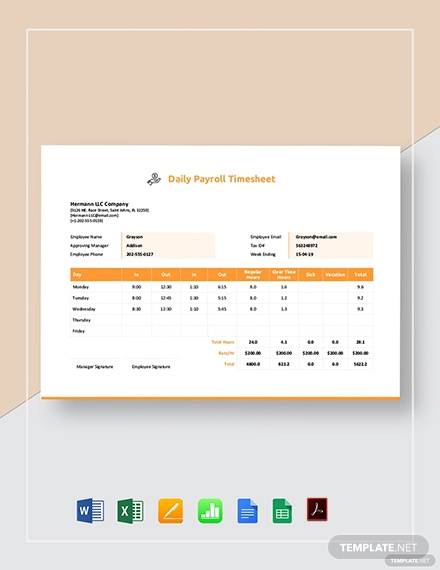 Payroll Budget Template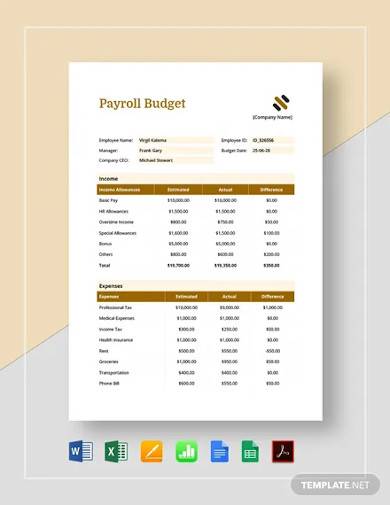 Restaurant Payroll Budget Template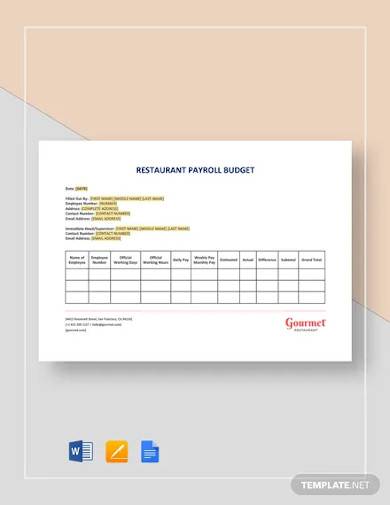 Payroll Weekly Timesheet Template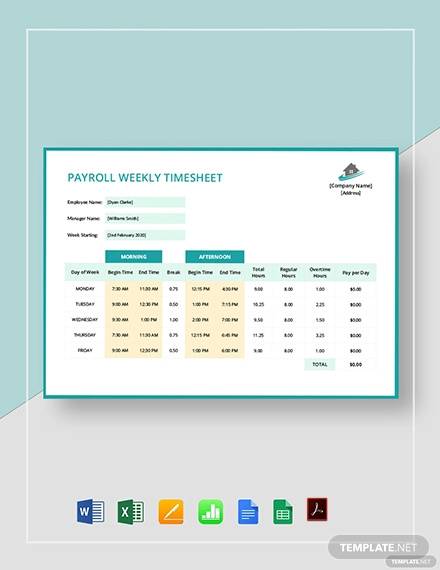 Payroll Timesheet Calculator Template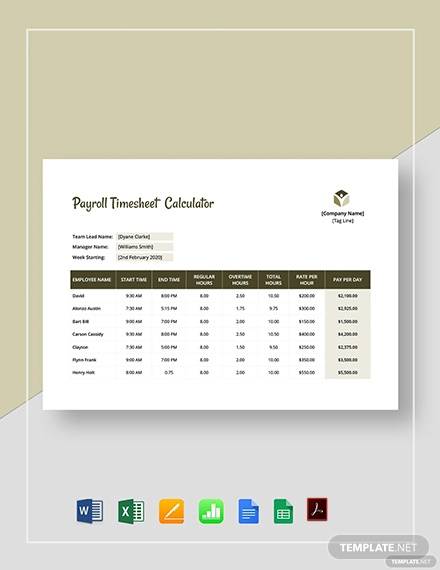 Sample Payroll Calendar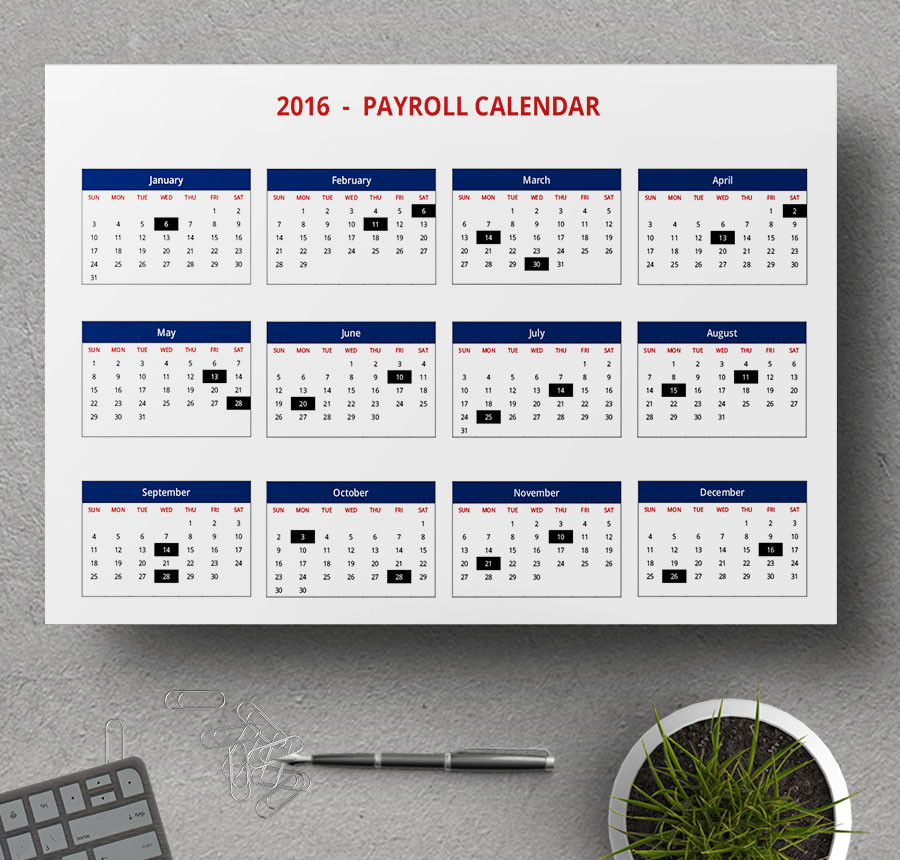 Free Download
Sample Payroll Deduction Form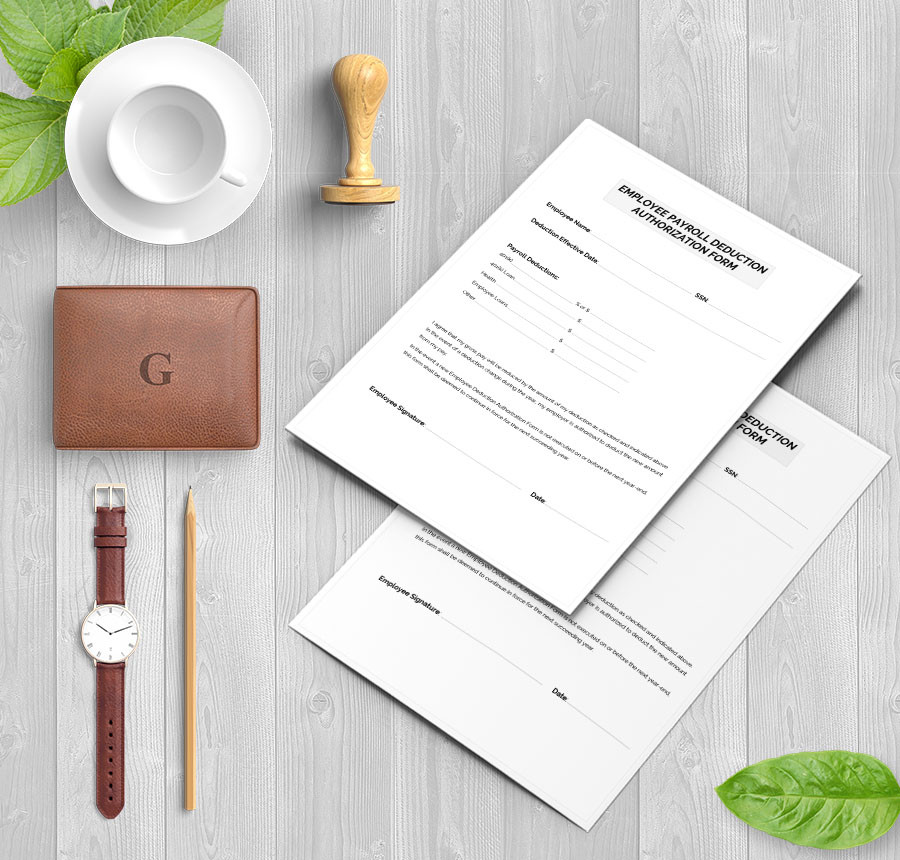 Free Download
Payroll Direct Deposit Authorization Form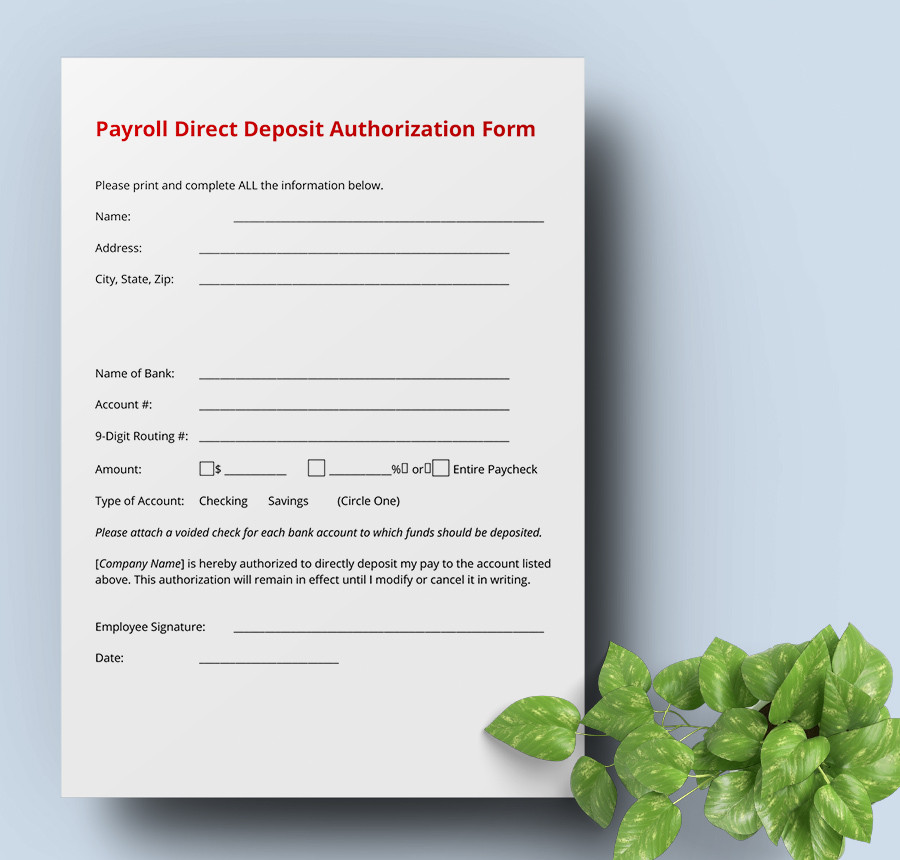 Free Download
Payroll Ledger Sample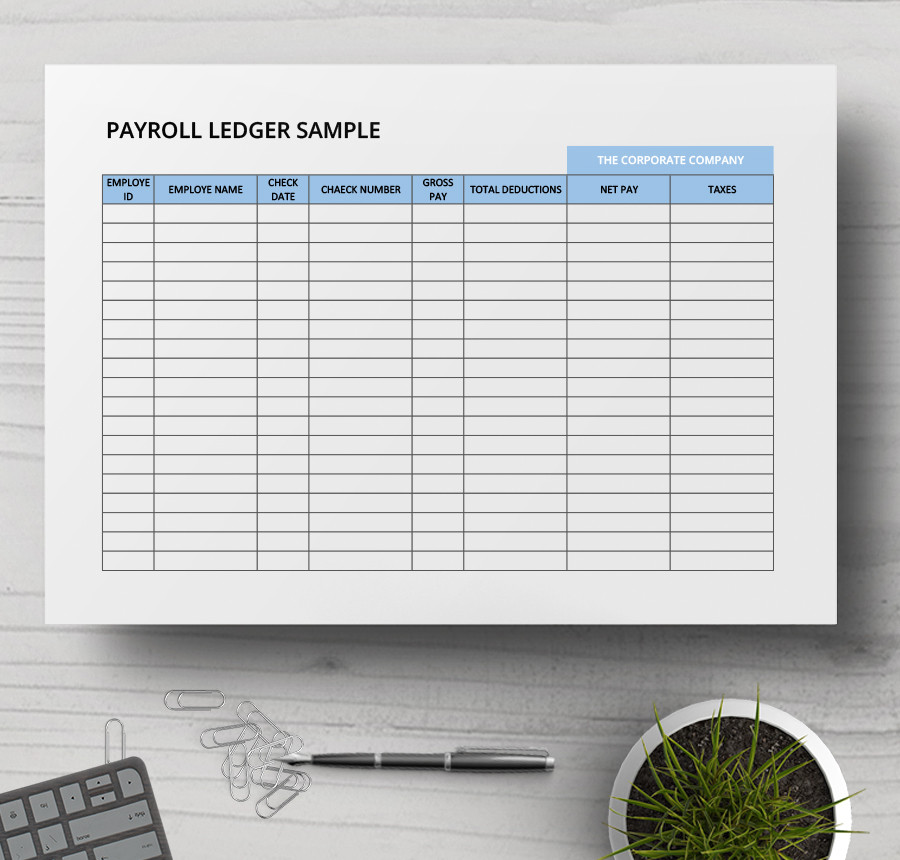 Free Download
Sample Payroll Schedule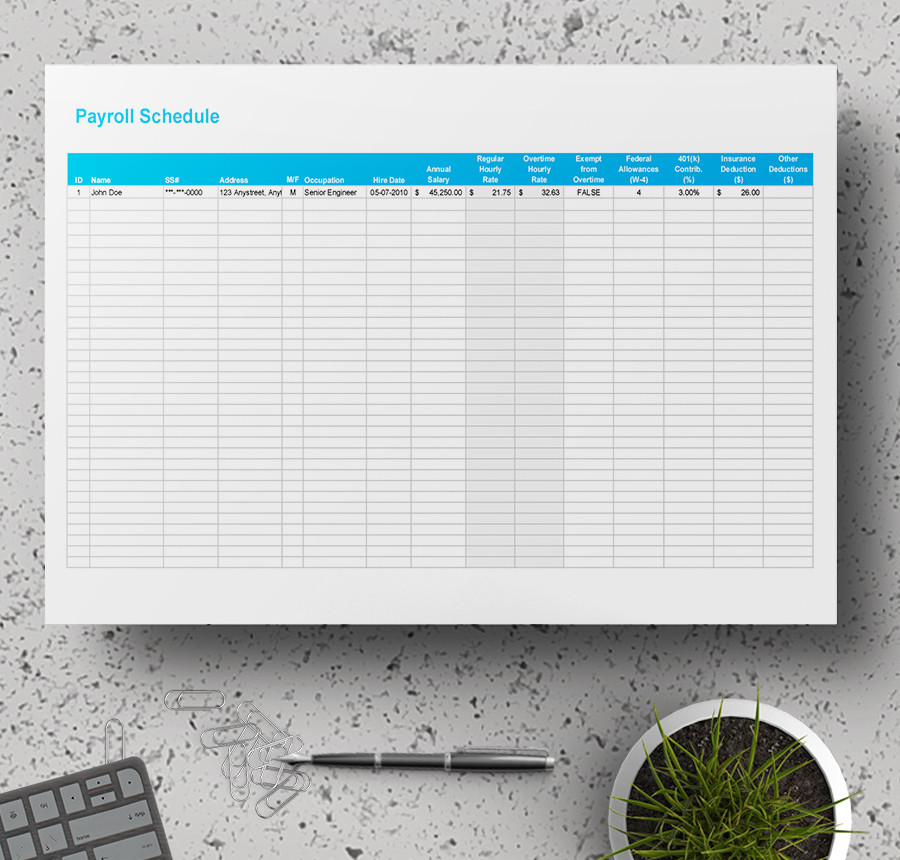 Free Download
Sample Payroll Sheet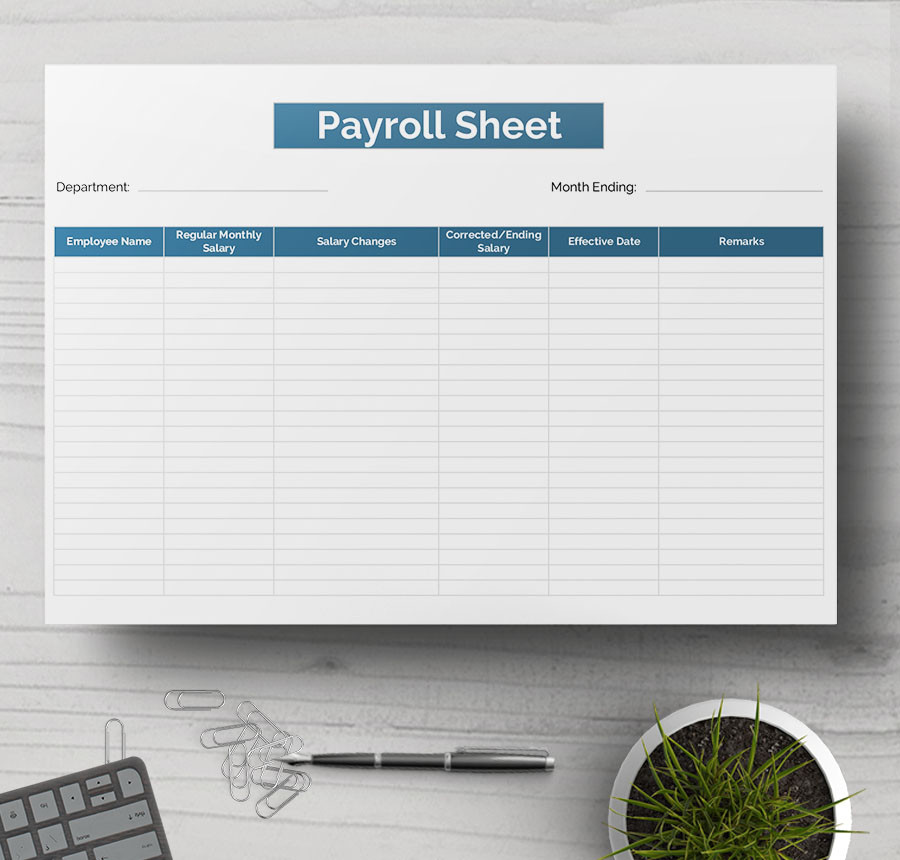 Free Download
Payroll Stub Sample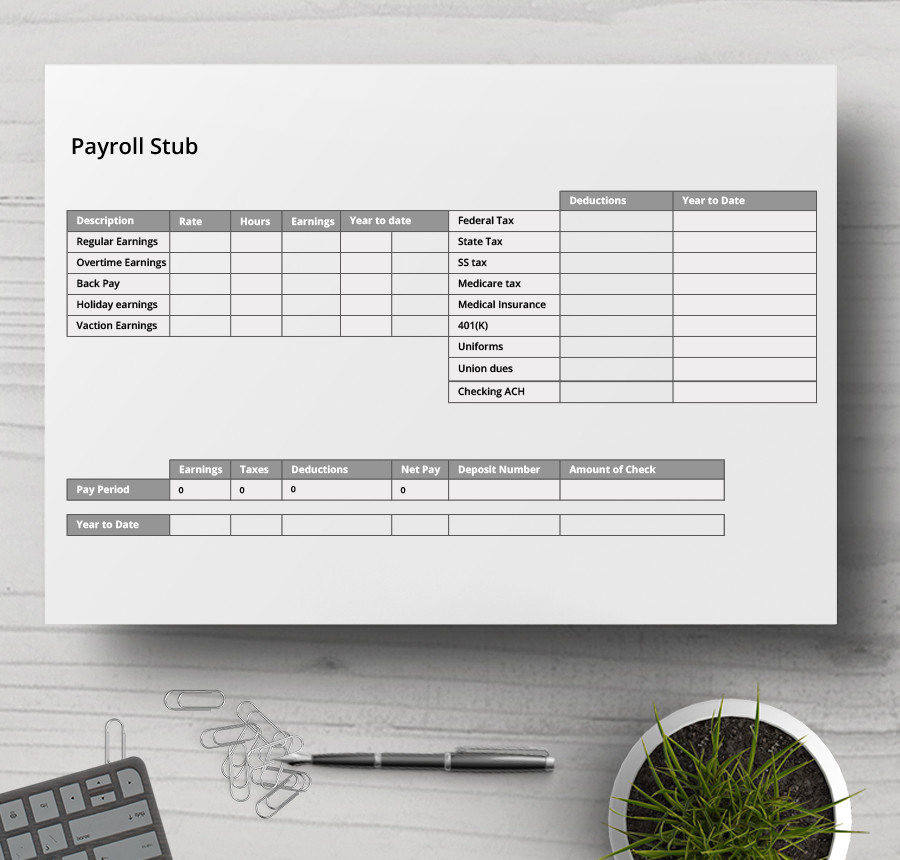 Free Download
Sample Payroll Timesheet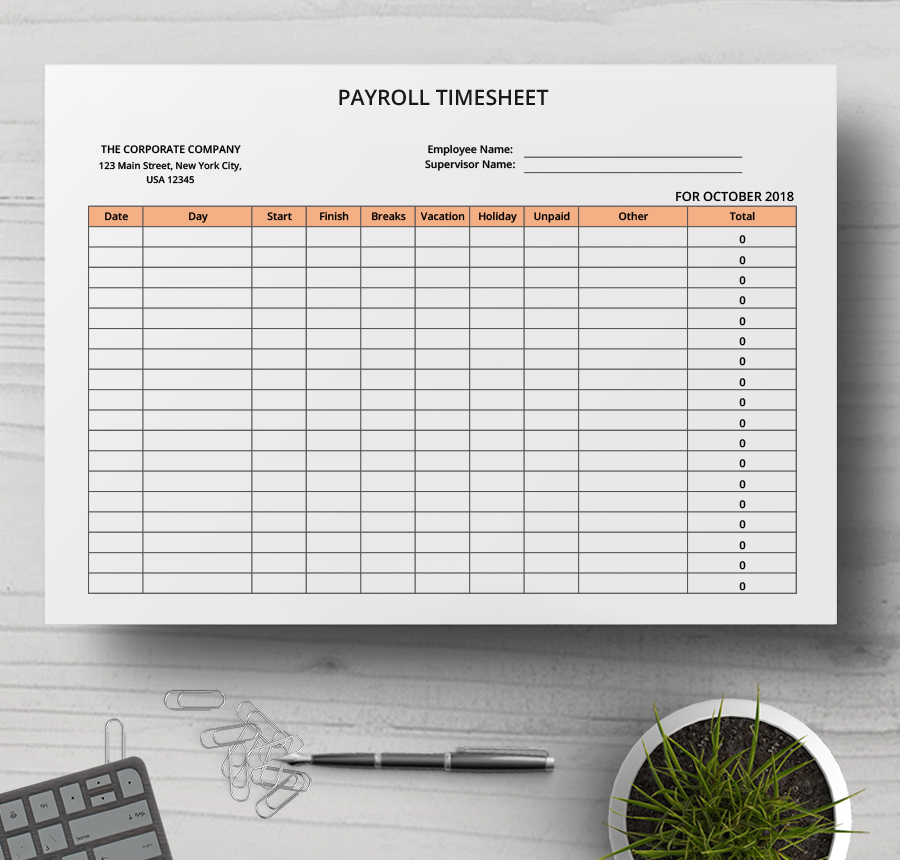 Free Download
What is a Payroll?
Payroll is the document containing the overall salary and benefit of the employee for a given time. Thus, it is also known as the process of providing compensation or reward to employees for the excellent or extra work they do. It is also one of the most crucial aspects of a company. It affects and reflects employee morales and the financial stability of a company. Without such, it can lessen the credibility of a company. Accurate payrolls or paychecks can boost the employees' motivation and productivity.
How to Prepare a Payroll?
Preparing a payroll involves a series of calculations that sound so tiring and challenging. Well, that is true. It is not a secret that preparing a payroll is super tricky. However, it is a must. But do you know how to prepare such paychecks or payslips for your employees? If not, here are some of the steps that can help you:
1. Calculate Each Employee's Basic Pay
The first thing that you must do to prepare your payroll for your company is to calculate your employees' basic pay. You can get their basic salary by multiplying the number of hours worked for temporary or waged employees or by referring to salary levels for salaried employees. Thus, if you use payroll templates or software, they will do these calculations for you.
2. Calculate Each Employee's Basic Pay
The next thing that you must do is to calculate their state and federal deductions. These deductions are some of the mandatory deductions that an employee should have. They are income tax, health insurance plans, retirement funds, medicare, social security, and many more. Prepare paychecks that indicate the details you have used to measure the employee's net pay.  You must include the basic and overtime hours together with the tax and compensation deductions.
3. Monitor Payroll Information
Monitor paycheck information and payroll taxes on time. Distribute the amounts that you have deducted from the employee's payroll from the general company funds. You can separate them by depositing them in a different bank account before it is time to remit them or keeping an operating total of how much you owe so that you won't treat this money as regular working capital. Based on your payroll volume, make federal tax deposits according to the deposit plan that the IRS provides you.
4. Evaluate Your Financial Health
To measure the viability and financial stability of your company, use payroll information in your business accounting. You have to divide payroll details concerning the specific activities and divisions. For instance, if you already own a retail supermarket, monitor on the payroll the money you spend in the meat department versus the amount you spend in the department of produce. To determine the viability of each section, compare these amounts with the income from each department.
FAQs
Why is payroll important?
Payroll is important because it tracks and handles everything relating to paying employees and deducting employee taxes.
Who prepares a payroll?
The person responsible for preparing a payroll is usually the finance officer, HR officer, or the payroll officer. They usually release a copy of paychecks two to three days before the payday.
What are the features of an effective payroll?
The features of an effective payroll are:
Accuracy

Deductions

Record-keeping

Streamlining
Understanding the functions of payroll is as essential as knowing how to prepare it. It is to avoid some discrepancies that might trigger employees to question your company's credibility. The next time you'll make payroll or paychecks for your business, use our sample templates. Download it now to get started!