Do you need to work on your school project effectively? Or maybe you need to complete your thesis paper as a graduating college student? Perhaps are you a scientist, engineer, designer, author or any skilled professional who needs to conduct several comprehensive research for your work project? To be productive in your work, you need to use some effective research methods and techniques. And one of the things you need to consider is using a research flow chart. In this article, we will discuss beneficial steps of creating a research flow chart, plus several downloadable templates for you to use. Keep on reading!
FREE 15+ Research Flow Chart Samples & Templates
1. Quantitative Research Flowchart Template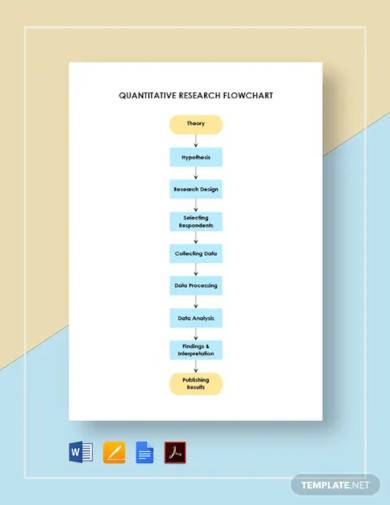 2. Sample Research Flowchart Template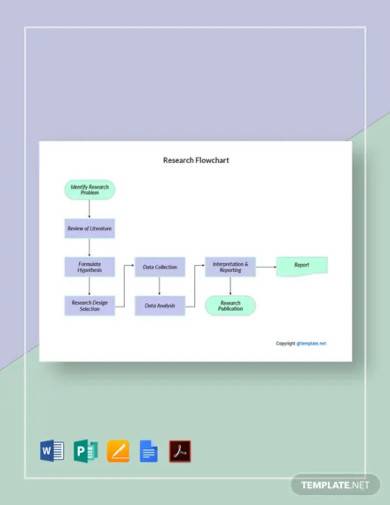 3. Research Proposal Flowchart Template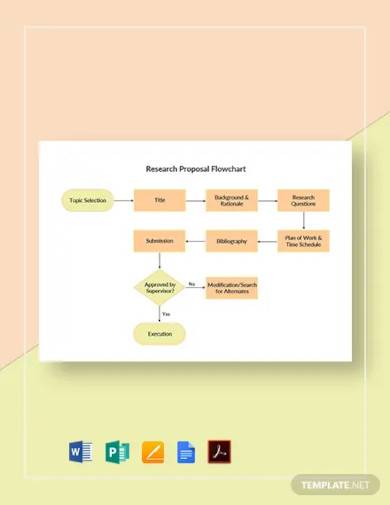 4. Research Process Flowchart Template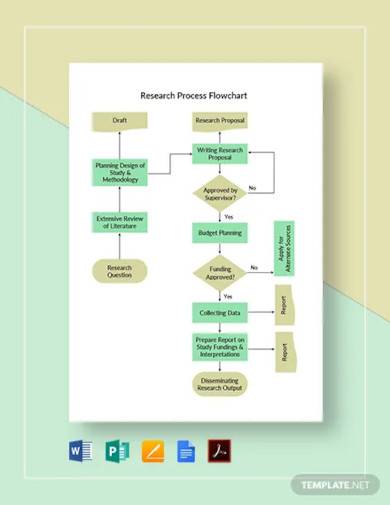 5. Market Research Flowchart Template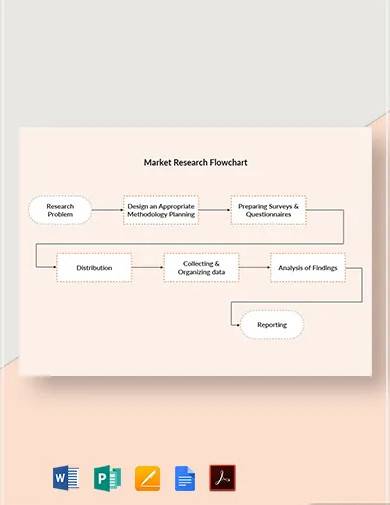 6. Research Governance Flow Chart
7. Clinical Research Study Flow Chart
8. Standard Research Flow Chart
9. Research Review Flow Chart
10. Research Approval Process Flow Chart
11. Research Flow Chart Template
12. Sample Statutory Research Flow Chart
13. Research Trials Flow Chart
14. Research Proposal Evaluation Flow Chart
15. Research Papers Flow Chart
16. Research Methodology Flow Chart
What is a Research Flow Chart?
According to Clifford Woody, research comprises defining and redefining problems, formulating hypotheses or suggested solutions,; collecting, organizing and evaluating data; making deductions and reaching conclusions; and lastly, carefully testing the conclusions to determine whether they fit the formulating hypothesis.
A research flow chart is a diagram that demonstrates actions and movements in a complex system. A qualitative research flowchart plays a significant role as a map to get you from the start of inquiry to the end of a conclusive understanding.
How to Create a Research Flow Chart  
Creating a research flow chart is helpful in various kinds of research such as exploratory or formulative, descriptive, diagnostic, qualitative,  conceptual, hypothesis-testing, and many others. In this matter, we suggest that you follow the steps below while freely using one of our templates in this article:
1. Choose a main topic
One of the main aspects that you need to think carefully in creating a research flow chart is choosing the main topic according to the study or project you're working on. You can do this by identifying a specific idea, concept, or theme for your work. Or you can also consider the issue or problem that is involved in your project.
2. Create a strategy for your research
In order to create a research strategy for your work, contemplate your goals and priorities. Identify the type of data that is really significant. Know how you will collect the necessary data. 
3. Collect and review your materials and other resources 
The next step you need to have a successful project while creating a research flow chart is collect and review your materials and other resources. Through interviews, descriptions of environmental factors, or events , and circumstances, these things can assist you in providing information and insight concerning the issue or problem you're addressing, what challenges they experience, and what you might contribute with your project, etc.
4. Organize your ideas
Stephen Covey once said: "Once you have a clear idea of your priorities, that is your values, goals and high leverage activities, organize around them." So, organize your ideas and lay down the important points in your flowchart for your research. 
FAQ
What are the 4 main flowchart types?
The four main flowchart types are the process flowchart, workflow chart, swimlane flowchart, and data flowchart.
What are the 7 steps of the research process?
The seven steps of the research process are in the following:
Determine and create your topic
Search background information
Use catalogs to find books and media
Use databases to find journal articles
Find internet resources
Examine what you find
Cite what you find using a standard format
What is a research diagram?
A research diagram is used in later stages of data analysis or when summarizing and demonstrating final results. It illustrates how concepts or themes connect to each other or to explain how the research data relates to an underlying theory.
How can I do online research effectively?
First, know the answer to what you're looking for. Maintain a good schedule. Always organize and keep on gathering information. Examine the authenticity of your materials and resources. 
Therefore, when conducting your research, you need to create and use an efficient flowchart so that you are able to effectively carry out research and the desired progression of a definite sequence of actions or steps. This tool will fully help you in following a strictly prescribed sequence. Otherwise, there is a large possibility that you may encounter some issues or problems while accomplishing your research. So, choose from our diverse selection of templates here and get a research flow chart sample today!