Getting fit is a typical goal for many people in this day and age. After all, who wouldn't want to reap its glorious benefits? The key to accomplishing this is signing up for a gym membership, which will entail signing a gym contract. Once that's done, people tend to overlook the document they just signed and move on to the actual workouts. In truth, there's much to consider when it comes to gym membership contracts besides what it allows gym-goers to do. Before we proceed further on the topic, take a look at what a well-made gym contract template looks like by browsing through our wonderful selection.
12+ Gym Contract Templates
1. Sample Gym Contract Template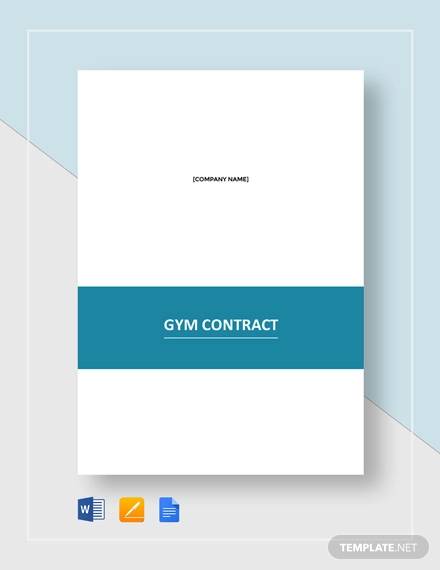 2. Sample Gym Membership Contract Template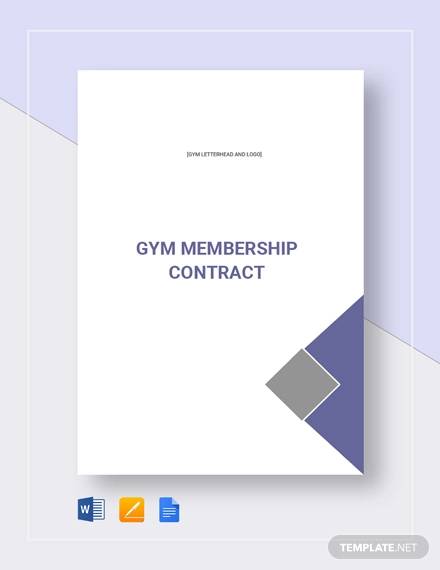 3. Standard Gym Membership Contract Sample Template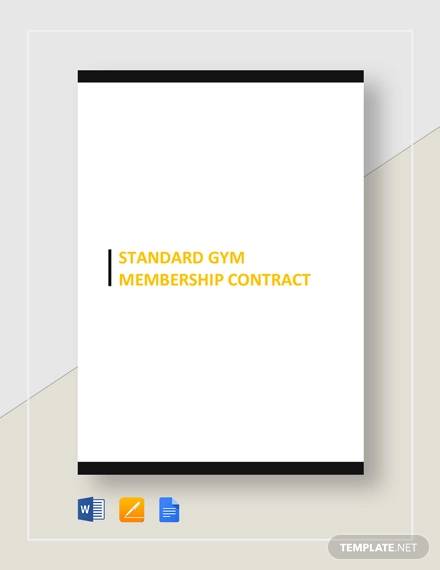 4. Gym Rental Contract Template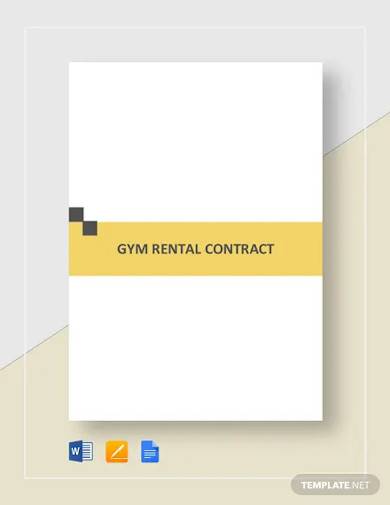 5. Printable Gym Contract Template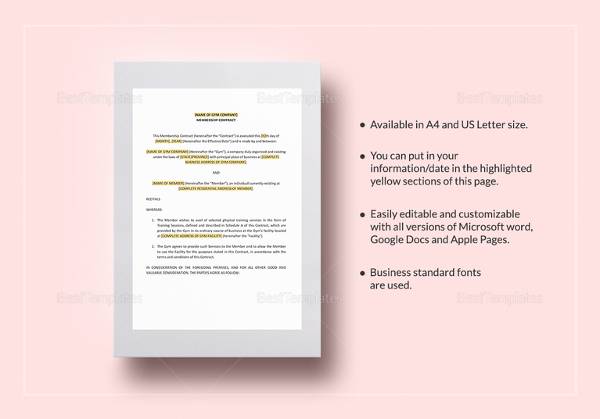 6. Gym Contract Template PDF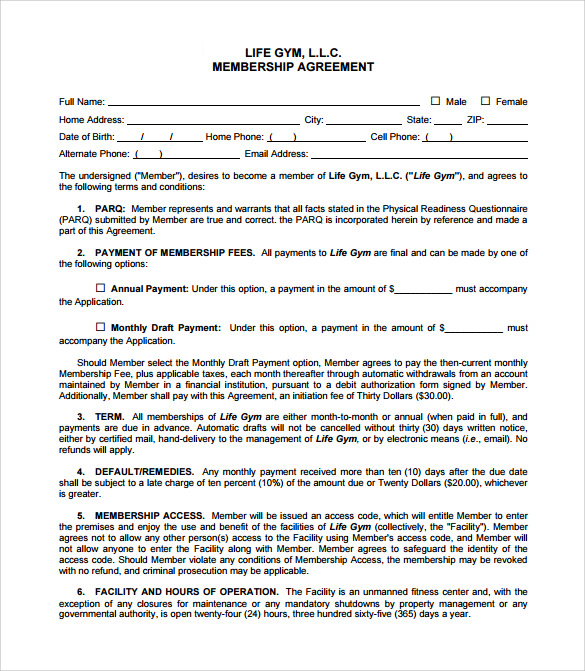 7. Gym Membership Contract Form Template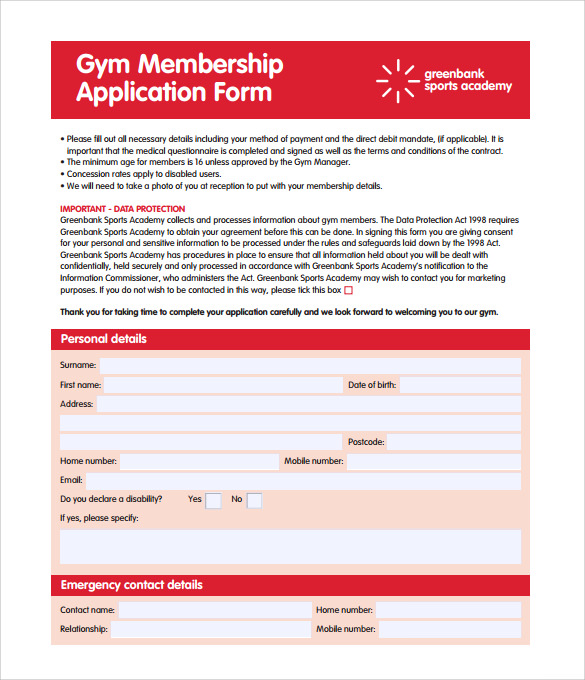 8. Free Gym Membership Contract Template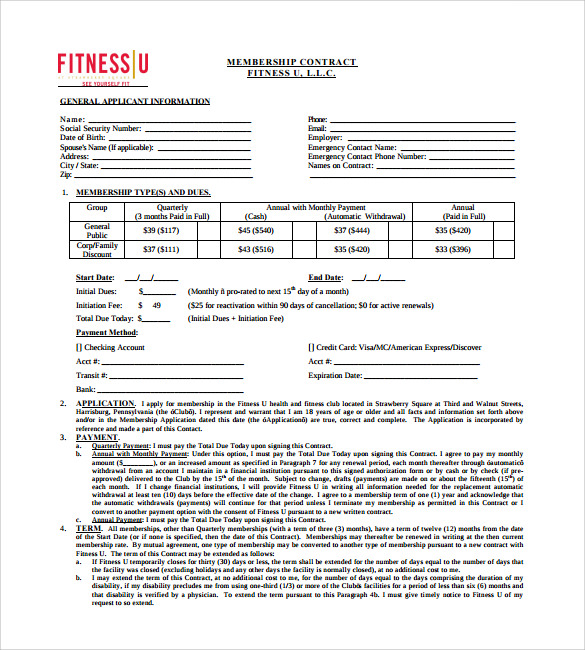 9. College Gym Membership Form Template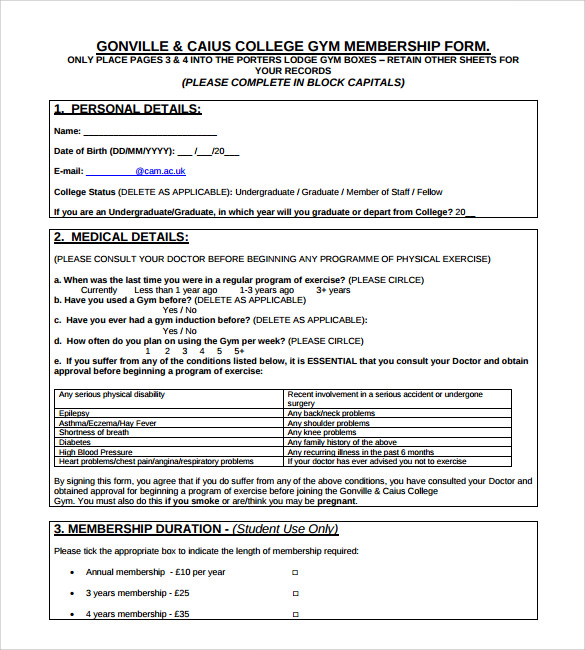 10. Gym Membership Agreement Template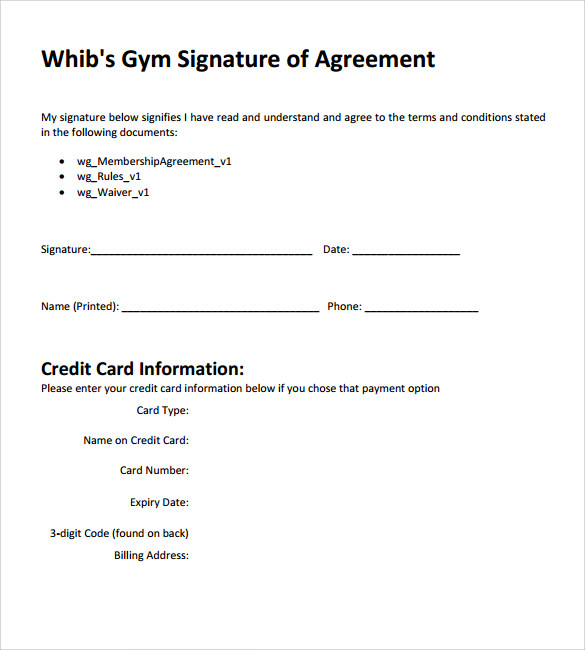 11. Gym Membership Application Template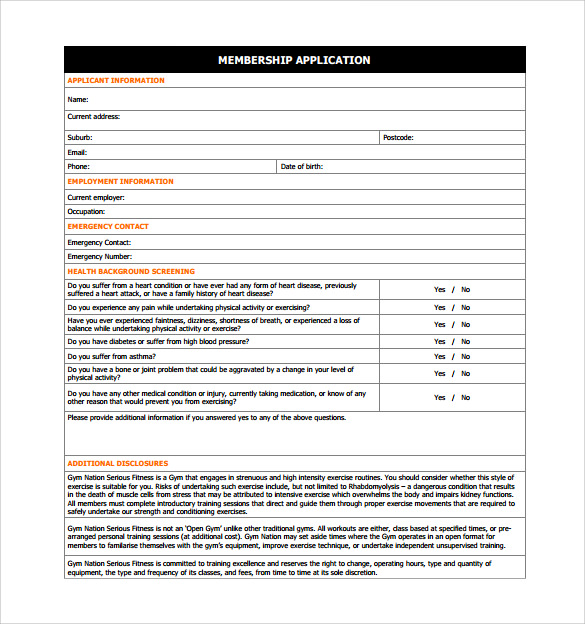 12. Fitness Centre Membership Contract Sample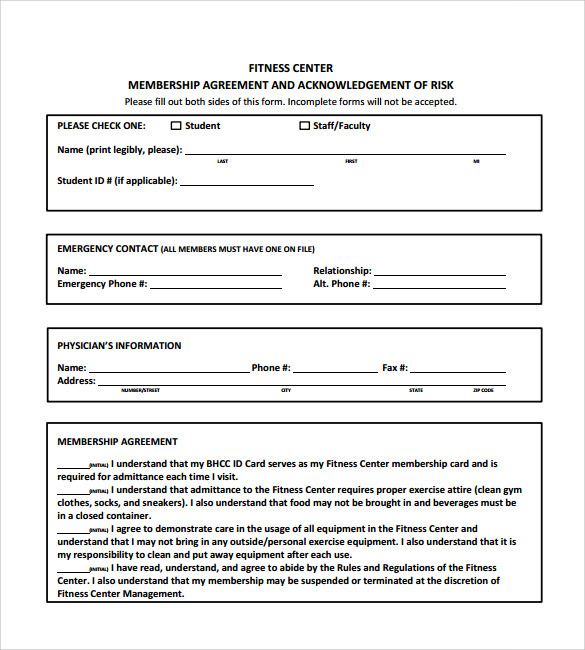 13. Fitness Membership Contract Free PDF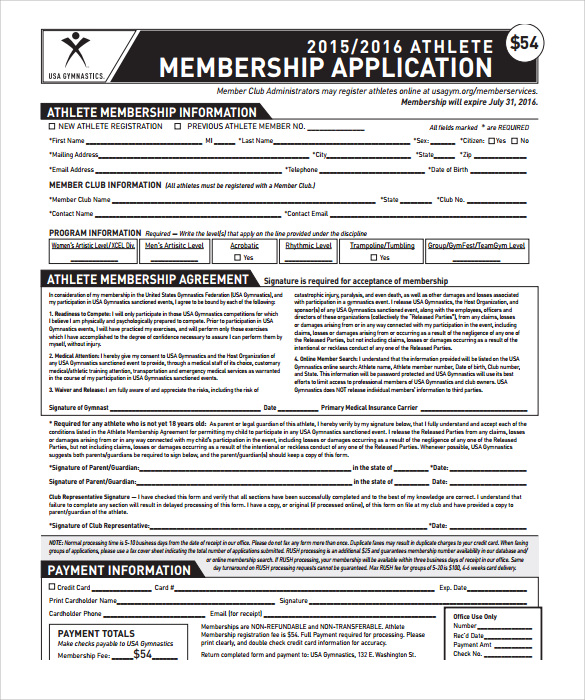 The Significance of a Gym Contract
One question you may have is, 'why do gyms have contracts?' The answer to that is grounded on applicable law. Like any other business, there are liabilities that come with opening a fitness gym. This is especially truey when you consider that working with heavy equipment leaves behind the possibility of accidents. According to legalmatch, 15,000 people required emergency care in 2009 due to gym-related injuries. A gym contract provides the business owner with the necessary legal protection in the event of such mishaps. Clients who sign this are bound to the fact that they are well aware of the risks involved and agree to shoulder the responsibility of keeping themselves safe.
How to Draw Up a Gym Contract
Whether you're trying to get a gym management contract or any sample gym contract, it's always important to know how to draw one up yourself. The following steps should prove useful to you in the event that downloading a gym membership contract template from our list above does not appeal to you.
Step 1: Leave Spaces for Personal Details
This is what you'll find at the top of any gym contract. Clients need to cite their names, addresses, contact numbers, and email addresses. Details like this provide the business with information to fill out their contact list for both business purposes and in case of emergencies.
Step 2: Detail the Client's Health Attestation
This part of the document provides a legal statement that the client is of sound bodily health and capable of partaking in gym workout sessions. Such a statement is necessary for the gym contract's overall purpose.
Step 3: Dedicate the Gym Terms and Conditions
Most of the rules, terms of service, and conditions come next in this third step. Take care not to neglect any important information that clients need to adhere to in order to make their gym experience as worthwhile as possible.
Step 4: Enter the Binding Law
By entering the binding law, you help make this document a truly legally binding one. This dictates that all the terms and conditions above are to be upheld and enforced by law. What this part also specifies is the jurisdiction of the law according to the place where the business operational plans are being conducted.
FAQ's
What happens if you are frequently late with your gym payments?
Those who are habitually late with gym membership payments may be blacklisted by gym owners. Alternatively, they may even report the missed payments to credit agencies as delinquencies, which would not look good on anybody's credit report.
Is it possible to get out of a gym contract early?
Yes, although this will have its own consequences. Those concerned with how to get out of a gym contract may still need to pay the full price dictated by the gym invoice.
Are gym contracts considered legally binding?
Yes. A gym contract is considered a fully-fledged legal contract and can legally bind you to the terms and conditions you agreed to upon signing.
To gym enthusiasts, any gym membership contract sample is just another piece of paper to sign. A mere formality, if you will. Those who operate gyms know better and with this article's contents, everybody can know even more than they did before. Take note that there are more contracts out there that go beyond acquiring a sought-out membership. Some, like the coaching contract, have their own unique benefits, but that's another topic for another time. Act quickly and put what you've learned here to good use today!