A SWOT analysis is a simple but very useful tool that is used in gathering relevant and important information about various things, people, companies, businesses, etc. The acronym SWOT stands for strengths, weakness, opportunities and threats. These four words make up a comprehensive analysis used in planning and decision making. you may also see project analysis.
Blank SWOT Analysis Template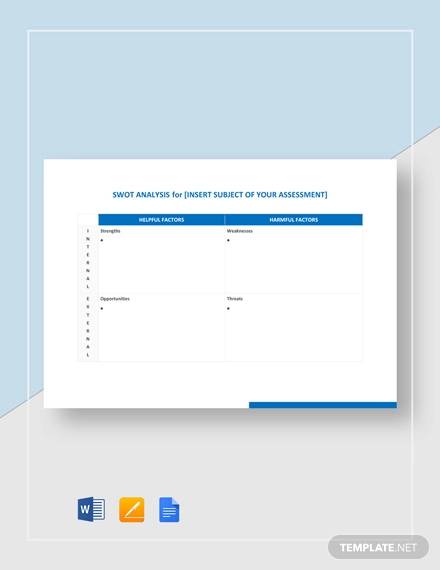 Project Management SWOT Analysis
Marketing SWOT Analysis Template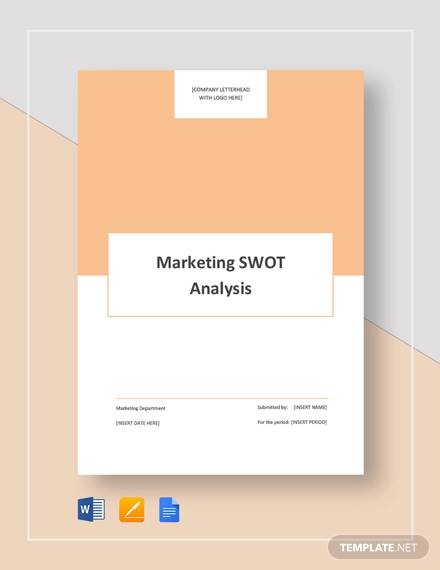 Conducting a SWOT analysis in different industries and fields of work is an essential activity that they must do in order to make improvements or prepare for certain threats and problems. Here, we will be learning about SWOT analysis, what its uses are and many more. We also have here a templates that you may use as reference.
Internal Audit SWOT Analysis Template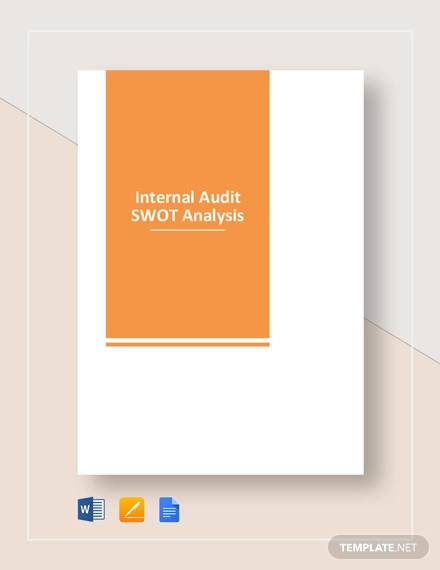 Manager SWOT Analysis Sample Template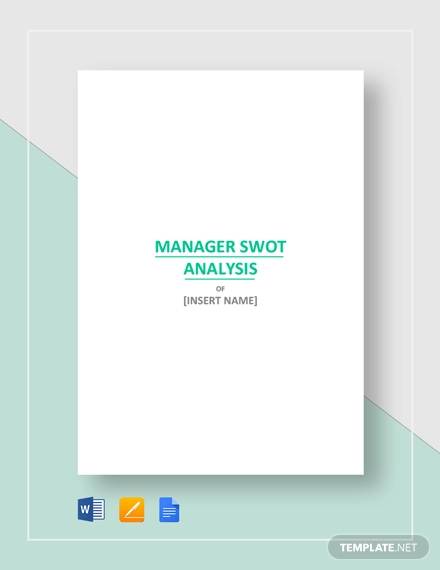 Hospital SWOT Analysis Template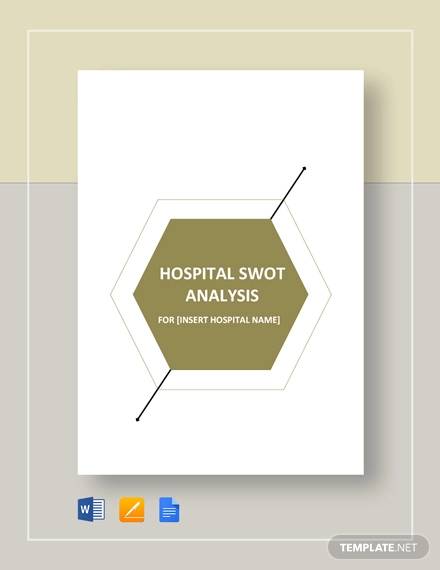 Swot Analysis Presentation Template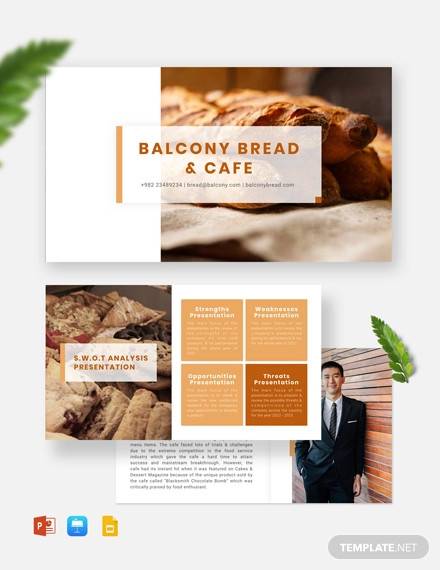 Blank SWOT Analysis Template
Free Retail SWOT Analysis
Small Business SWOT Analysis
SWOT Analysis Worksheet Template
Business SWOT Analysis Template
Free SWOT Analysis Form
Uses of a SWOT Analysis
A SWOT analysis is a very useful tool that is why a lot of different industries and different fields of work use it. And because of the difference in industries, its uses vary depending on some specific details and purpose. We have here a list of the common uses of a SWOT analysis that you need to know.
The primary use of a SWOT analysis is to identify the strengths, weakness, opportunities and threats of a person or organization that are related to a planning and business competition.
It is used to specify the objectives of a business or project.
There are internal and external factors that may be favorable or unfavorable to the business and may lead to its failure in achieving its specified goals and objectives. A SWOT analysis can help identify these factors so that a plan may be created to minimize or eliminate unfavorable factors and take advantage of favorable ones.
A SWOT analysis is used by most businesses so that they will be able to make a competitive advantage over their competitors.
The analysis provides guide questions that generate answers with meaningful information for each component or category of the analysis.
Through the use of a SWOT analysis, you can better understand certain things, like your business, individual or group performance, problems, sales and marketing , your competitors and many more.
A SWOT analysis has a lot to offer. In the present, specific types of SWOT analysis already exist, like Advertising SWOT Analysis Templates, Competitor SWOT Analysis Samples & Templates, and Manager SWOT Analysis Samples & Templates. These information help guide and serve as reference to those who need to learn and use the tool.
What Are the Components of a SWOT Analysis?
Strengths, weakness, opportunities and threats make up the four components of a SWOT analysis. Learning and understanding what each component include is essential in gathering relevant and useful information, as well as in providing a reliable report.
Strengths
Strengths refer to the things that an entity is able to do or perform well. This can be considered as an asset to a business or to an individual. If strengths are used and taken advantage of appropriately, it can bring a business or individual to its success. Examples of strengths are having a strong brand, using unique technology, having a strong customer base, etc. Strengths can be identified by asking the following questions:
What things do you do better than anyone else?
What advantages does your business have over your competition.
What are your tangible and intangible assets?
Which one of your assets is the strongest?
What is the unique thing about you or your business?
Weaknesses
If strengths are identified as what one is good at, then weaknesses are the exact opposite. These are areas or factors that hinder or stop an entity from growing or making improvements. Weaknesses must be improved or converted in strengths to remain competitive and have continuous improvements. Examples of weaknesses are lack of capital, high levels of dept, inadequate supply chain and many more. The following questions can be asked to identify one's weaknesses:
What areas do you need to improve on to remain competitive?
What does your business lack?
Are you making enough profit?
What skill set does your employees lack?
What things should you avoid?
Opportunities
Opportunities are those factors that are favorable to your or your business. This means that they give you a competitive advantage over your competition. Taking advantage of the opportunities ahead of you will most likely drive you or your business to success. Also, opportunities are external factors which means you have no control over them that is why it is an advantage to be aware of them. Questions that you may use to identify opportunities are:
What interesting business trends are you aware of?
Will these trends have a positive effect to you or your business?
Do customers think highly of you and your business?
Are there upcoming events that your company may be able to take advantage of?
Is the your brand name helping you to get finance easier?
Threats
Threats are also external factors, but unlike opportunities, they can potentially do harm than good to an entity. Examples of threats are rising costs, tight labor supply, and so on. Some of the questions to ask are:
What are your competitors doing?
What obstacles are you facing?
Can any of your weaknesses threaten you or your business?
A good SWOT analysis can be created with a good understanding of the tool being used to have it done. Templates also provide a lot of help in the entire process of gathering data as well as in the reporting of the analysis. Templates for download can be found on our website. To name a few articles are Business SWOT Analysis Samples & Templates, Marketing SWOT Analysis Samples & Templates, and Professional SWOT Analysis Templates.
Simple SWOT Analysis and Gap Analysis Template
Printable SWOT Analysis Template
Free SWOT Analysis Form
Personal SWOT Analysis Template
Excel SWOT Analysis Template
Free Swot Analysis Template
SWOT Analysis Sample for Hotel
Tips in Writing Better SWOT Analysis
How do you become better with writing a SWOT analysis? Practice and experience would help you make really good and effective SWOT analysis. The truth is you don't have that much time to spare. So how do you make better SWOT analysis? Just check out the list of tips we have gathered just for you below.
Identify problems or issues. If you start gathering data without knowing what it is you are doing it for, then you are aimlessly trying to fix or resolve something which will do you no good. You will need to find the problem or the issue for doing a SWOT analysis so that you can identify your purpose for doing it. That gives your task direction and makes it more meaningful.
Set specific goals and objectives. So once you know what you are up to, you still can't proceed with gathering details right away. Setting specific goals and objectives allows you to create a planned approach to the next step that you are doing. This will allow you to save time and resources, as well help you gather reliable and useful information.
Use guide questions. If you want to gather details that are relevant to your task, then you will need guide questions. Preparing guide questions before actually starting the actual analysis helps you remember important details that you need to look into.
Get the opinion of your employees. If you are running a business with a number of employees working for you, you might want to consider their opinion regarding the business. You will see that they can give you insights that you would have not thought of before and give you ideas that can help. Your employees would definitely know something about the business that you don't as they do a different set of tasks from yours.
Use templates. Templates will make the task easy and convenient for you to do. It is where you can easily and quickly record and document data that you have gathered in the process.
Review and proofread your work. It may be tiring to go back from the top and reread your work, but it is also rewarding after you successfully finish that task. By reviewing your work you can check for any spelling errors or grammar errors and have them correct. Errors will make your report look unreliable an unprofessional and you don't want to give that kind of impression.
We hope that you are able to learn about SWOT analysis in this articles. If you want to learn more about SWOT analysis and other related topics, you can always visit our website anytime. We have different varieties or articles, samples and templates that you can choose from, like HR SWOT Analysis Samples & Templates, Hotel SWOT Analysis Samples & Templates, and Retail SWOT Analysis Samples &Templates.