Tenants who rent a house or an apartment may not always pay that much attention to a rental receipt's importance until they need to track their rent payments. And as the property manager or landlord, it is essential to dispense rent receipts so tenants are updated about how much they should pay weekly, monthly, or quarterly. Besides the payment amount, more information will be expected in the receipt, and providing that may be overwhelming or difficult for the landlords. Thankfully, sample rental receipt templates make the process easier. Learn more about what such receipts contain and how to make one by reading further below.
Rental Receipt Template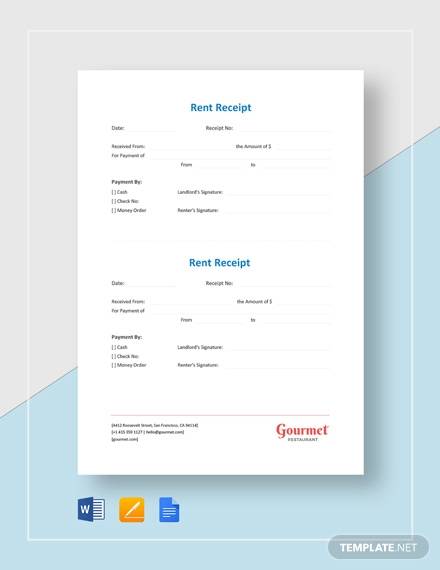 Vacation Rental Receipt Template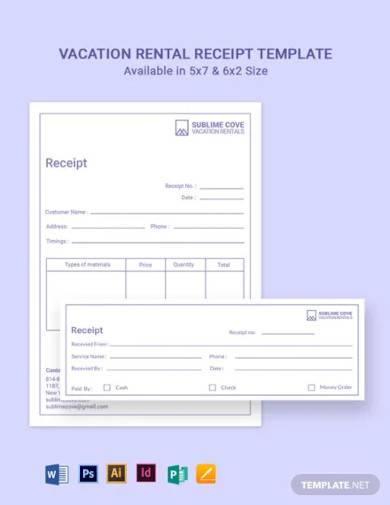 Apartment Rental Receipt Template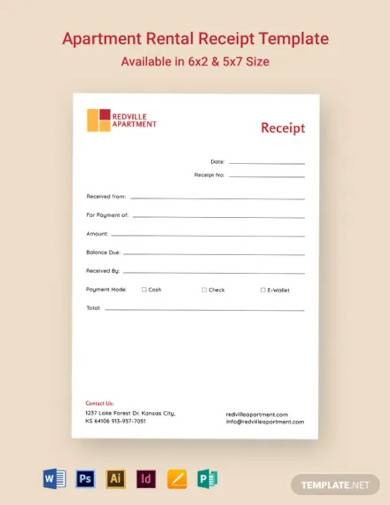 Car Rental Receipt Template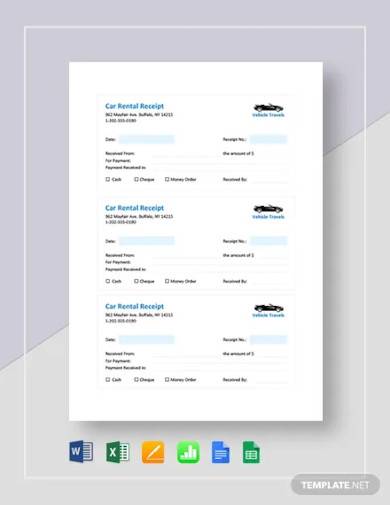 Real Estate Rental Receipt Template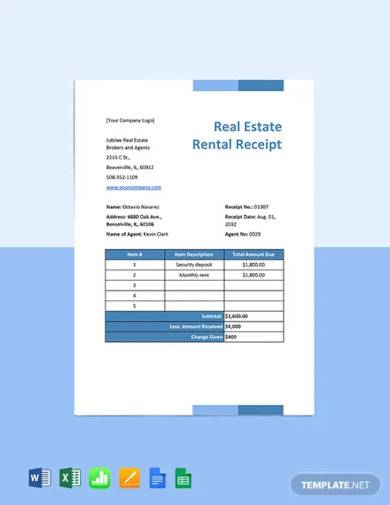 Free Sample Rental Receipt Template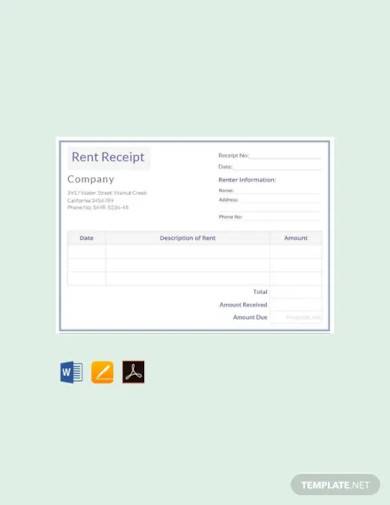 Free Car Rental Receipt Template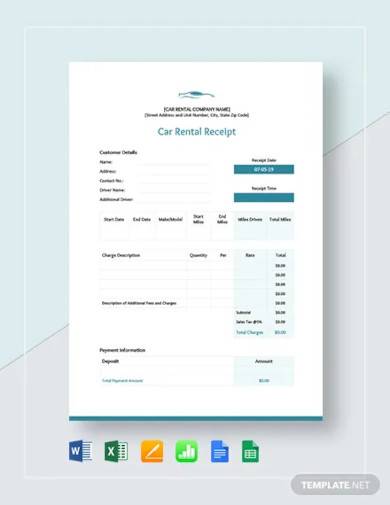 Free Simple Car Rental Receipt Template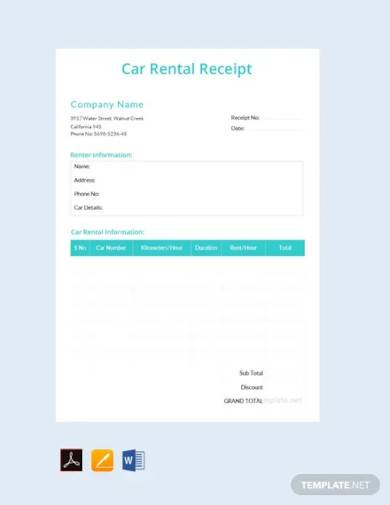 Rental Security Deposit Receipt Sample
Free Rent Receipt for Income Tax Sample
Sample Monthly Rental Receipt in PDF
Deposit Against Rent Receipt Format
Printable Property Rental Receipt
Sample House Rent Receipt to Download
Basic Receipt For Rent Money Sample
Sample Rent Holding Receipt in Word
Payment Receipt for Rent Sample
How to Make a Rental Receipt
Rental receipts work as a payment receipt acknowledgment of the tenant's payment. Payments are usually made in cash, but some tenants accept credit cards and checks until tenants can see if they paid right on time. And since you already know what the rent receipt is, you are now ready to learn how to create one. In this section, we outlined the basic steps to make a rental receipt.
Step 1: Clarify the Rental Details
Do not assume that every rental receipt applies to different rentals. Remember that aside from an apartment or property rental, there are also rentals related to cars, events, or equipment. Be sure to know your rental's purpose so the details laid out on the receipt will be tailored according to your purpose. For example, you can't expect to ask for the vehicle model or brand if the rent receipt is related to a house rental. Relevance is key.
Step 2: Incorporate Relevant Categories in a Template
If you are a landlord of an apartment, then the general categories expected in your rental receipt would be the tenant's name and address, payment schedule, paid amount, method of payment, and your signature. You need to categorize the receipt details instead of just writing details in one paragraph and long sentences. Categories will group the details in an organized manner, so it will be easy to know which info refers to the amount paid, payment date, and other labels.
Step 3: Make the Receipt Easy to Understand
The last thing you want to commit is making a rental receipt that is hard to follow. Even if you gave the correct details in the receipt, tenants might have difficulty deciphering the document's message. You should put the document's title 'Rental Receipt' in the sheet so tenants won't have to guess what that slip is. More so, input appropriate labels and include tables and charts if needed.
Step 4: Focus on Giving Complete and Accurate Info
It is taboo to have inaccurate and incomplete information in the receipt. Tenants might use those errors against you that it looks like you are incapable of recording the correct details as a landlord. Thus, always review the labels, spelling, grammar, and most especially, the numbers under the payment amount and date. Submit the rental receipt only when you are done double-checking it.
FAQs
What are other names for rental receipts?
A rental receipt can also be referred to as a rent receipt or rental invoice. And despite having different names, they still function the same way wherein such documents record rent payments, making them an essential recordkeeping tool.
Is a rental receipt required?
Different regulations apply to various states or countries concerning rental receipts. So it may be required or not, depending on where you reside. In the US, for example, many states encourage landlords to distribute tenants with a rent receipt as it is compulsory. Nonetheless, it is a good practice to provide such receipts since tenants may request those too.
How does a rental receipt work?
The process of handing out rental receipts is easy. First, a tenant pays the landlord the expected amount stated in the rental agreement. The landlord will write down the amount paid and the payment period on the receipt. Lastly, the landlord will affix his or her signature to the receipt and hand it to the tenant.
Rental receipts are usually available in bookstores and places where blank receipts or checkbooks are for sale. But if you want an accessible option where you can download, edit, and print at the comfort of your home anytime, then use our sample rental receipts instead. You can choose your favored format, and you have the leeway to tweak the contents of each template. Make your receipt that suits your expectations, starting with a quick download from our rental receipt templates.