What is meant by a declaration? Declaration means a formal announcement of something. It could be an announcement about the condition of a state or nation. A declaration could also be formal way of disclosing or providing a list of goods or properties that one possess. Say for example, a declaration of the goods that you are bringing with you to another country before departing in the airport. Another example is the declaration of assets and liabilities of politicians or people in power. You may also see sample confidentiality statements
Free Sample Statement Template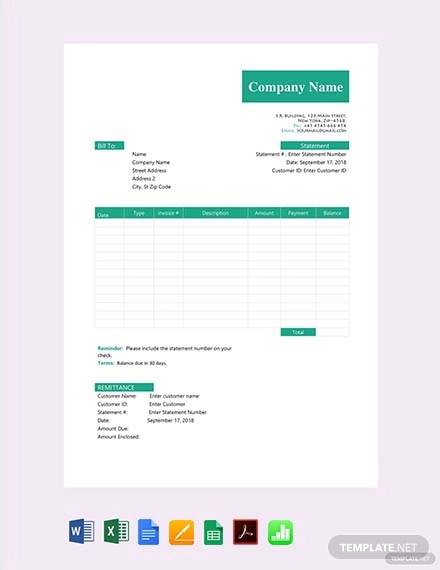 Free Statement Letter Sample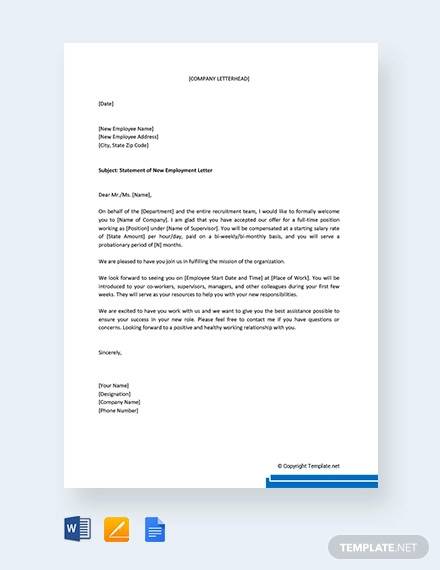 Declarations statements are often written statements and are used in many industries. We have here 11 declaration statement samples and templates in PDF and Word to aid our discussion about declaration statements. Here we will get to know what declaration statements are, their uses, what is included in each statement, how you can go about editing a declaration statement template and many more! You should check them out below.
Sample Declaration Statement Form
Sample Declaration Template
Sample Declaration Statement in PDF
Declaration Statement for Registration
Declaration Statement Template for Conformity
Declaration of Interests Statement
What Is a Declaration Statement?
Declaration statements are written statements that are used to announce or make known certain things, such as a list of goods that one possesses, one's assets and liabilities, to declare about business processes, to tell about the details of a particular property, and so on. Its use is often associated with legalities and court proceedings. Common examples of declaration statements are the following:
Court declaration statement
Conflict of interest declaration
Business declaration statement
Conformity declaration statement
Personal declaration statement
Uses of Declaration Statements
We tend to use something because we know what they are used for. So to give you an idea on what a declaration statement is used for, we have made a list of its many different uses below.
1. Declaration statements are documents used and is required in international shipping. Through this statement, customs officers are notified that the inclusions on your shipment that you have declared are true and they are also accurate. You may also see sample research statements
2. Aside from the shipping industry, declaration statements are also widely used in airports all over the world. Before exiting and entering a particular country, you are required to fill out a declaration form stating that what you have written are true and correct.
3. Declaration statements can also be used to announce the situation or condition of a nation. Such declaration statements are written and signed by a nation's officials before it is actually disseminated to the public through print media or broadcast media. You may also like statement of purpose samples
4. It is also used to declare one's assets and liabilities. We often hear this declaration done by public officials, most especially those who are in high-ranking government positions.
5. A declaration statement could also be one that makes one's interests known to the public.
6. The statement is also used to declare the condition of the products being sold in a particular market. The manufacturer of the product needs to sign a statement that declares the product meets the requirements mandated by the law. You may also check out sworn statement examples & samples
7. Declaration statement are also common when it comes to the registration of some things, like vehicles or properties. What is declared are the specifics of the property that will serve as the basis if the registration should be approved or not.
8. It is also used to declare the operations of a certain business so that it can be made known to its consumers and to the regulating bodies within the government. Take a look at business statement samples that we have available.
9. Declaration statements can also be legal statements that are sworn under oath in court in form of the authorities, as in a court declaration statement.
Learning about declaration statements and other forms of statements will help you further understand what these things are all about. And the best way to learn about them is through various samples and templates. Some good examples are disclosure statements samples and templates and statement of facts samples.
What Can You See in a Declaration Statement?
Different declaration statements contain different sets of information. But no matter how different they are, they will always have a lot of things in common. And to let you know of the things that they have in common, we have gathered all of them and put them all in one list.
Heading/Title
A brief introduction or a disclosure statement
Names of the people or company involved in the declaration
The different statements that should be declared by the person or company
List of goods or properties to be declared
A sworn statement that the declaration is true and accurate
Signatures of the people involved, as well as the signature of the regulating party
The date when declaration was made and the date when it was checked
More statement samples and templates can be found on our website that features the different things that they include. Feel free to browse through a variety of samples and templates, like victim statement samples, yearly income samples and templates, and capability statement templates.
How to Edit a Declaration Statement Template
A lot of declaration statement templates and other statement templates are now made available online for free. Some of them are for sale, but there are still tons that can be downloaded for free. Now if there is declaration statement that you found online but you have no idea how to edit it for your use, then you will need to follow these steps that we have gathered just for you! You may also see method statement templates
1. First, you will need to download the declaration template that you want to use. There are different varieties and formats available online. You can download the free templates or the paid templates, whichever you need.
2. After completing the download, look for the downloaded file in your Downloads folder or simply click on the downloaded file that appears at the bottom of your browser. This will automatically open the downloaded file. It could either be a Word document or a PDF document. Make sure that you have the necessary application to be able to edit the template that you want to use. You may also like statement letter samples
3. So now you have the declaration template open in front of you. If you want to fill out a blank in the template, point your cursor and click on the space to be filled out and type in what you want to write.
4. If you want to remove some parts of the template because it is not appropriate or necessary, just highlight those parts that you want to remove and then press the Backspace button on your keyboard. Everything that is highlighted will be removed. It could be a word, a sentence, or an entire paragraph. You may also check out sample bank statements
5. To replace the part that you have deleted or add something new to the templates, click on the space or area where you want to add or replace something.
6. Make the necessary changes that you want to turn it into the declaration statement that is useful to you.
7. Once you have made all of the needed changes, take time to review your work. There could be spelling errors, grammar errors, and spacing errors that you may have overlooked. Read your work carefully.
8. If you think that it is already perfect, you can go ahead and have it saved. You can save it as a new document by selecting the Save As option and provide it with a new file name. This is to keep the original copy of the template that you have downloaded. Or you can select the Save option to automatically save the changes you made on the document. You may also see statement of account samples
9. After saving your edited template, you can now have it printed.
Don't you think that it is definitely easy to edit a template and make it as your own? You don't have to be a genius to be able to follow the steps above. Other available statement templates that we have for download are purpose statement templates, business statement templates, and expense statement templates.
Conflict of Interest Declaration Statement
Shareholder Declaration Statement Template
Statutory Declaration Statement Template
Sample Business Declaration Statement
Court Declaration Statement with Writing Instructions
What Is a Personal Declaration Statement?
As its name goes, a personal declaration statement is a statement about yourself that you want to make known. It is very useful in situations where you need a proxy or a representative to take your place to do something, such as claim a package or file an important document.
It can also be very personal that often seems like your goals and aspirations in life. How it is made and its usage largely depends on the individual or entity making it. Another example of when a personal declaration statement is used, aside from the two uses mentioned above, is to declare that the information provided by an individual or entity on their resume is correct to the best of their knowledge. It often starts with the phrases "I hereby declare," or "I authorize," followed by what they want to declare. You can also check out other related topics like our sample personal statements.
Tips on Writing Effective Declaration Statements
It is said that practice makes perfect, but it will surely take a long time for that to happen. Good thing there are tips that you can use to be able to write better and effective declaration statements.
Always keep in mind that it is a legal document and a formal document at the same time. Because of that, you will need to follow certain guidelines when writing one. You may also see income statement samples
Consider using a clean sheet of paper to print your declaration statement on. Be particular about the paper size, page layout, margin size, font style, and font size because they will help make your statement look presentable and professional. You may also like sample mission statements
Make it a habit to perform spelling, grammar, and formatting checks when writing your statement.
Use simple but concise words so that it can be easily understood and to prevent being misinterpreted by anyone.
Make use of statement formats and templates to help you make the format and content of your declaration statement better. Never stop learning new ways to improve your work.
Make as many revisions as you want, but make sure that the revisions you do make your statement better, not worse.
Other statements you might find useful are warranty statement samples and templates and mortgage statement samples and templates.