If you are looking to sell an asset or commodity, writing a business proposal for the same to the prospective buyer is the best way to move forward. A sales proposal describes your product or asset, how the buyer's needs will be met through your product, the cost of the product, how it will be delivered etc. While you can write one yourself, a sales business proposal templates makes everything so much easier and makes sure that you don't miss out on any information.
Sales Proposal Sample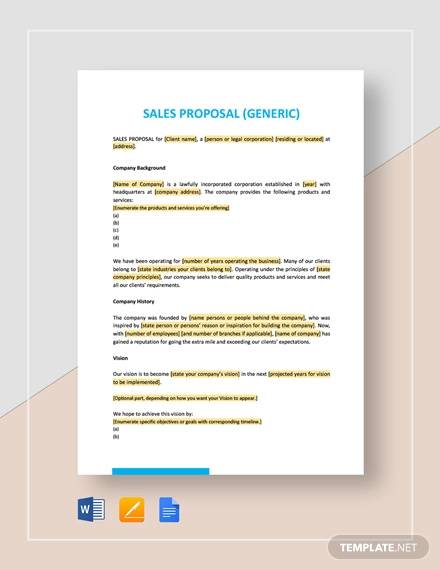 Product Sales Proposal Template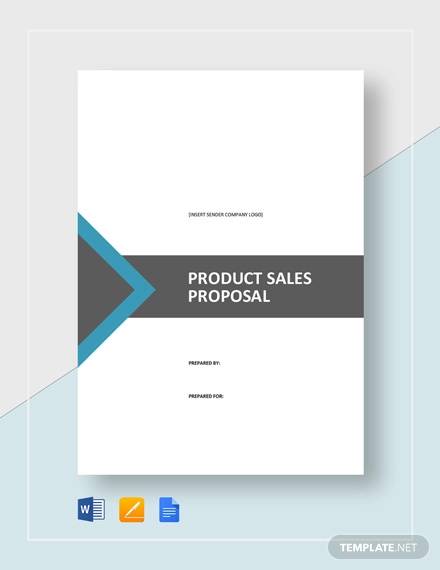 Restaurant Sales Proposal Template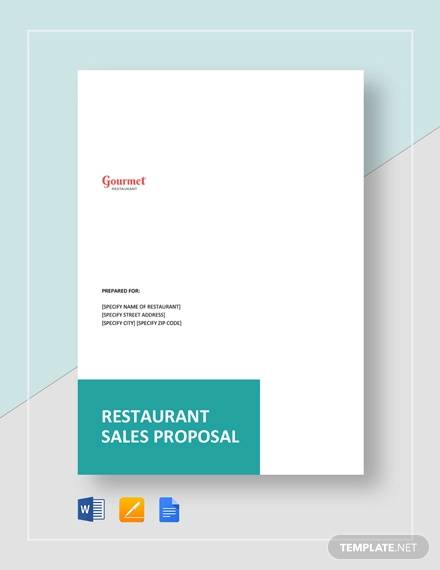 Land Sale Proposal Template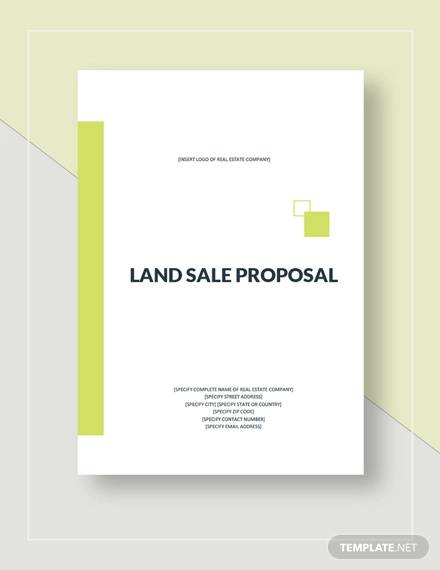 Sales Proposal Template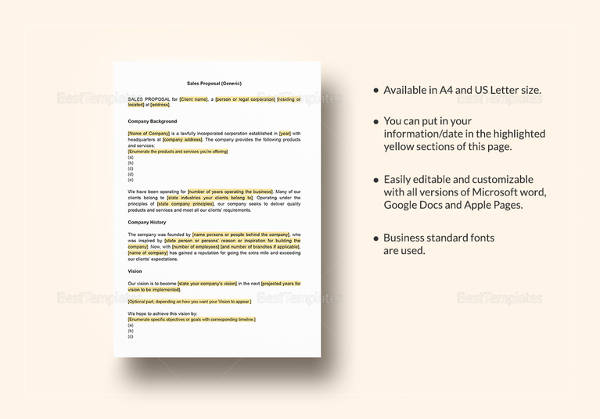 Sales Training Proposal Template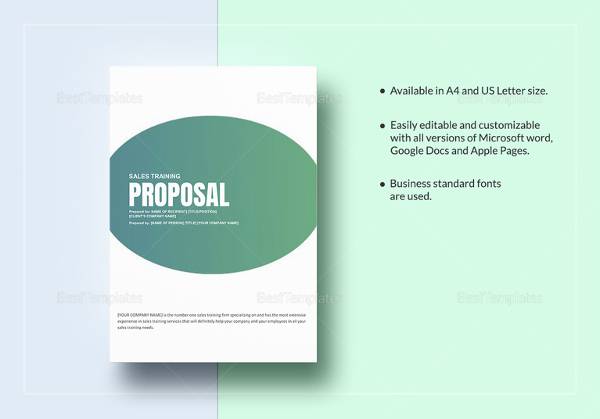 Sales Proposal Template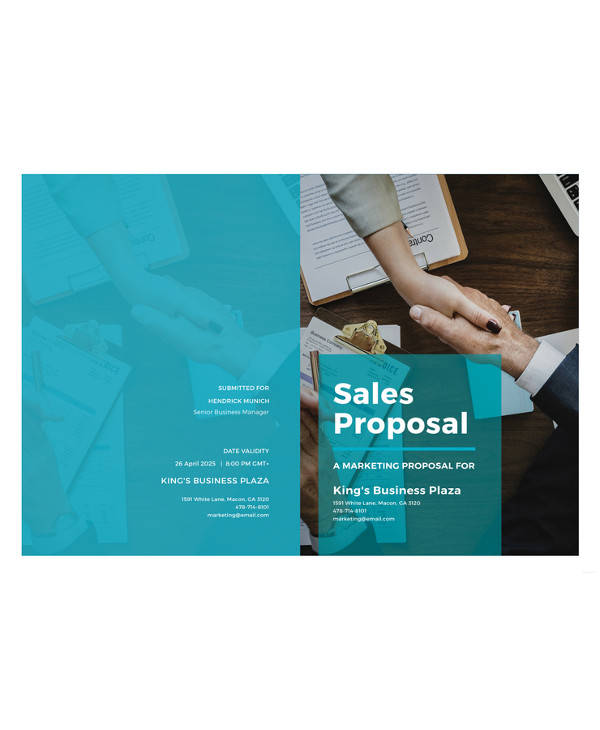 Make Your Sales Pitch Perfect
When you pitch your product you need to make sure that you have the buyer's attention and that they clearly understand the product and how they could benefit from it. And a sales proposal does that exactly, presenting your offer in a professional manner with all the necessary details about you and the product. It's easy to stray from the discipline a sales business proposal letters needs when you're writing one yourself or to forget some details that need to be included but with these easily available for download templates you'll not miss anything.
Gallery Shop Sales Proposal
Short Sale Proposal Addendum
Sales Proposal Worksheet Template
Example of Sales Proposal Template
Sales Proposal Final Template
Sales Proposal Presentation Template
Sales Proposal Template Free Download
Sales Proposal Template Doc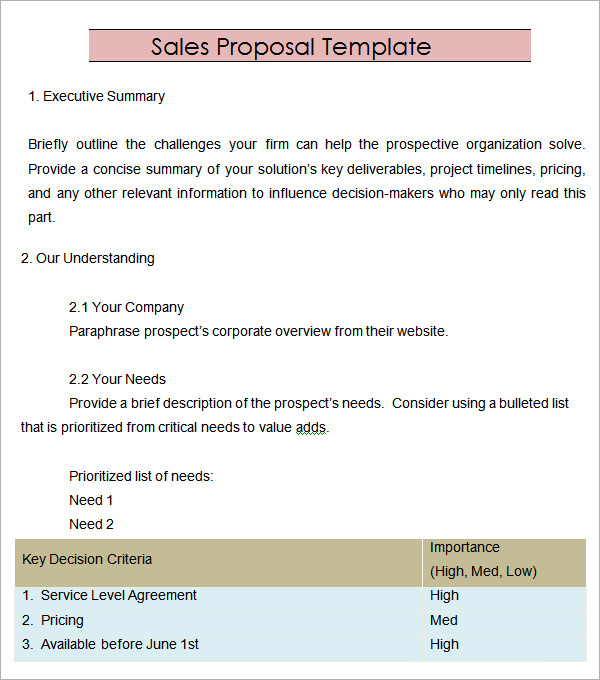 Sales Proposal Ideas
Sales Proposal Example
Sales Proposal Cover Letter
Sales Proposal Template Free
Sales Proposal Template Pdf
Sales Proposal Template PDF
Sound Your Sales Pitch the Way You Want
You can edit a sales proposal template the way you want, however you think it will make an impression best. These templates are easily editable in Microsoft Word and anytime you need a copy you can print a copy, it's that easy. There are premium as well as free sales proposal templates that you can download.You may also see investment proposal
Sales proposal helps you get the prospective buyer's attention when he is looking at more than just the price of the product. A well written Sales Proposal is what can get in you in the line of sight of the buyers. With product information and how the deal will be carried if an agreement is come upon will grab the buyer's attention compared to if you were just hanging out the product for sale.You may also see quotation proposal samples
If you have any DMCA issues on this post, please contact us!