If you are hosting a fantastic New Year bash, you also want the best crowd coming for your event. To advertise your New Year's party in a lavish way you may require well-crated New Year brochures and we have just the thing for you. Our free and easy to download sample New Year brochure templates are vibrant, colorful and eye catching. You can also see Sports Brochures
These example templates have the space for you to fill in the details of the event, the year, the venue, artists performing if any and various other details. The printed brochures can be pinned on notice boards, outside nightclubs and even dropped in the mailboxes of your invitees.
 Sample New Year Brochure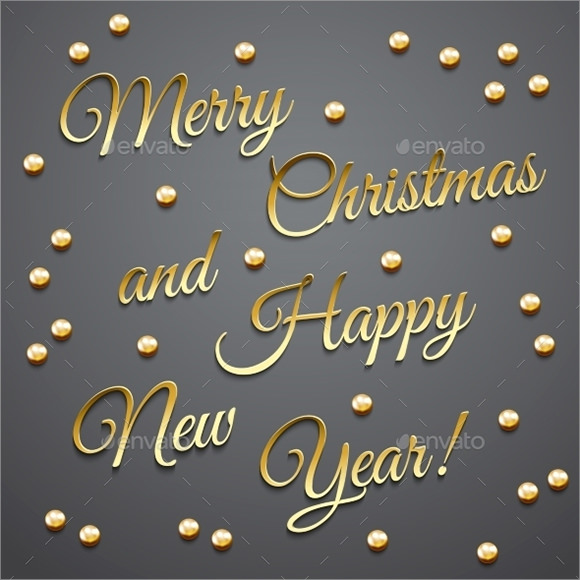 Sample New Year brochure template has a background having a combination of black and grey colors. Stylish italic golden fonts are uses to write "Happy New Year" and decorated with images of golden pearls. You can also see Travel Brochures
Creative New Year 2016 Brochure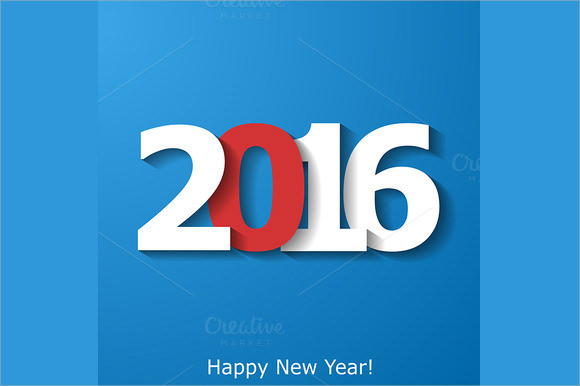 This brochure cover has a light blue background. Over it, there is a small area that colored in dark blue and on it, the number "2016" and "Happy New Year" are written in large white and red fonts. You can also see Funeral Brochures
New Year Brochure PSD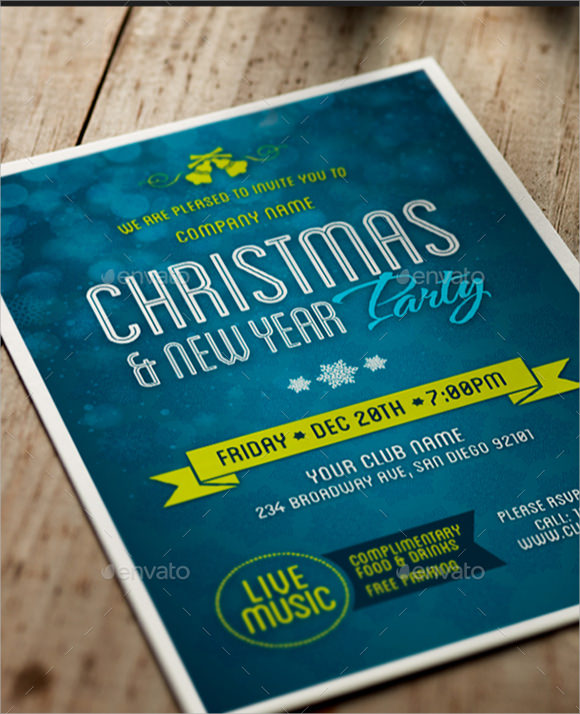 This brochure comes in a blue background. It features three postcards and three flyers. It can be edited easily. It is of post card size. It has two file formats, that are, PSD and EPS.
New Year Brochure Download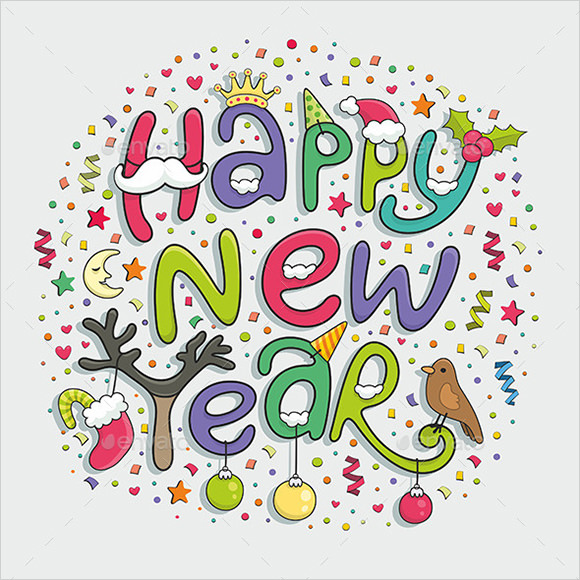 This brochure template features a typography design. Stylish large fonts in pink, green, indigo and dark green colors are used to write "Happy New Year". It is decorated with hanging plastic balls, stars, moon and red colored heart sign.
2016 New Year Party Brochure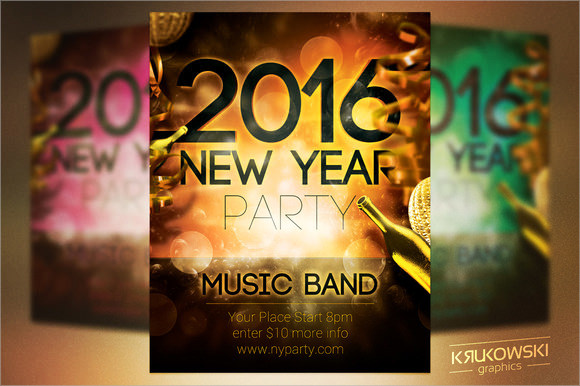 The cover of this brochure features images of vibrant, colorful, party lights with "2016 New Year Party" written in large fonts, in the middle. Below it, the venue name and its timings are given clearly.
Happy New Year 3D Brochure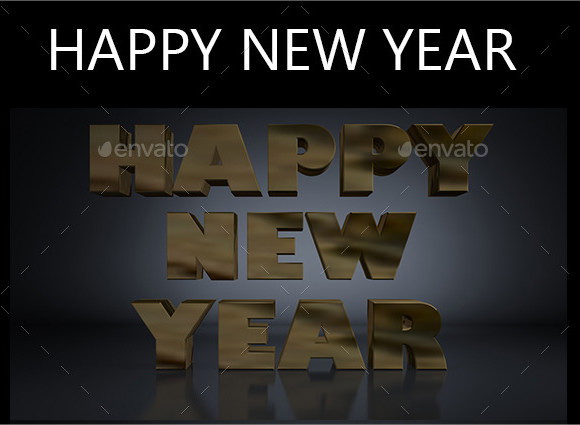 This New Year brochure has a 3D design. It has a black colored background with "Happy New Year" written in large 3D brown colored fonts. It is a print ready brochure.
New Year 2016 Text Design Brochure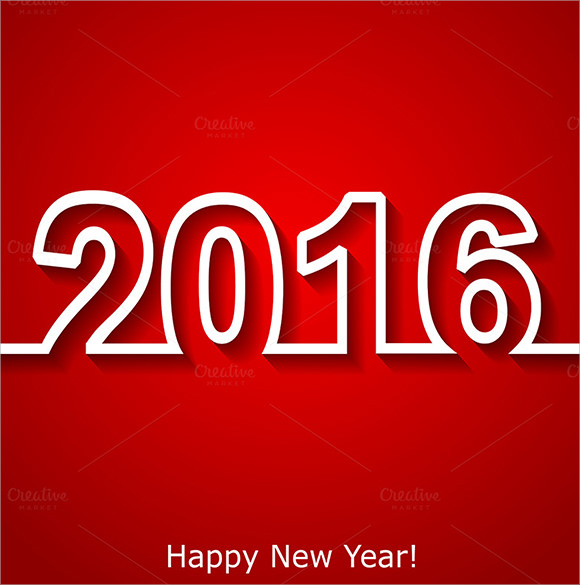 This brochure template features a text design. It comes in a red background. Creative white fonts are used to write New Year wishes above it. Altogether, this brochure has a glamorous look.
Vintage New Year Party Brochure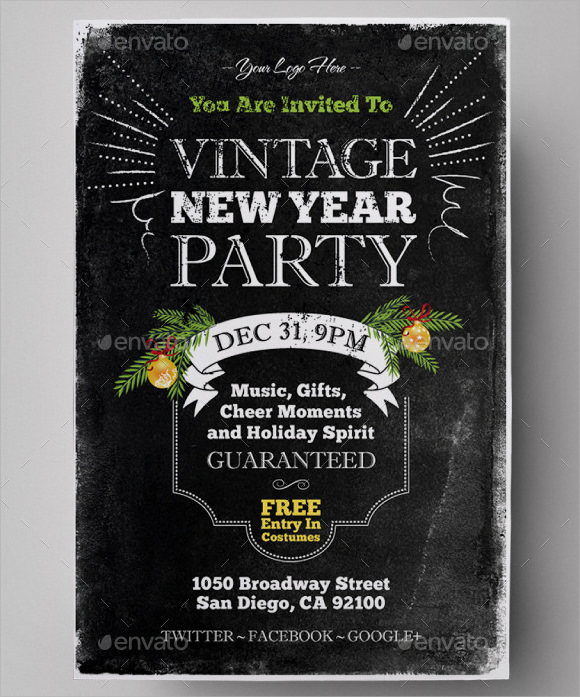 A green background with New Year party welcome notes written on it looks stunning. There is a space provided for the year logo along the date and time of the event.
New Year Extravaganza Brochure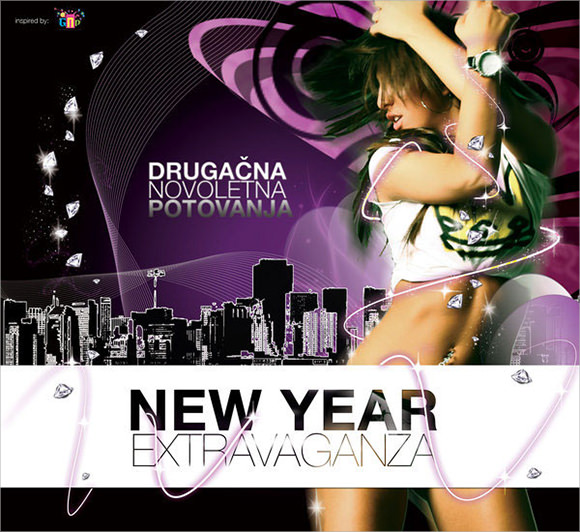 This brochure has images of a city at night, with colorful party lights in the background and images of alluring, attractive and pretty girls dancing to the tunes of party music and among them, "New Year Extravaganza" is written in large fonts.
New Year celebrations are always extravagantly done. This is clearly seen in the design of these New Year brochures. Vibrant colored backgrounds, with large fonts are used in writing New Year wishes and the brochure is decorated with plastic balls and stars. They provide the date, time of the New Year parties & names of all the DJs, associated with the celebration.
If you have any DMCA issues on this post, please contact us!