The fitness industry is getting organized with each passing day. People are keen to know more and more about the fitness related services that they are getting. Most of these designs are very useful because they are designed after studying the consumer behavior to its core; it means that most of these brochures have the power to create a positive impulse and this impulse can further translate itself into a buying decision. You may check College Brochures.
Printable Fitness Tri-Fold Brochure Template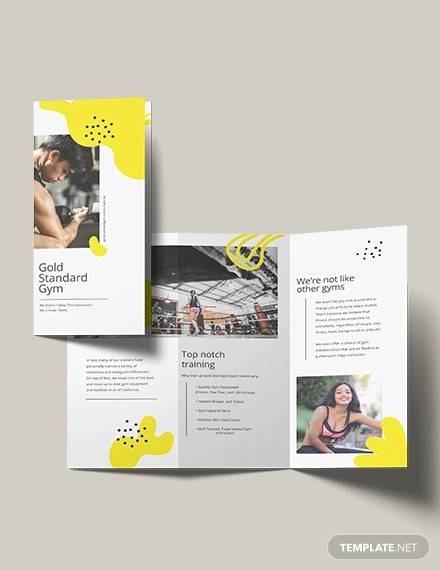 Editable Fitness Bi-Fold Brochure Template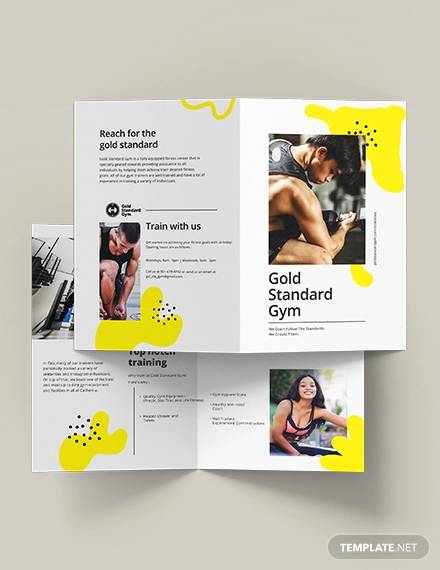 Fitness Trainer Tri-Fold Brochure Template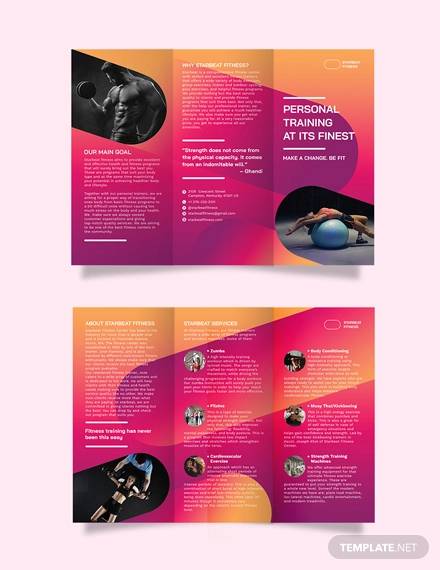 This is why choosing a right kind of brochure becomes very important. First thing is first an attractive brochure always guarantees that your clients will secure a great first impression and secondly it also makes sure that all the necessary information related to the services are mentioned in it.
Fitness Trainer Bi-Fold Brochure Template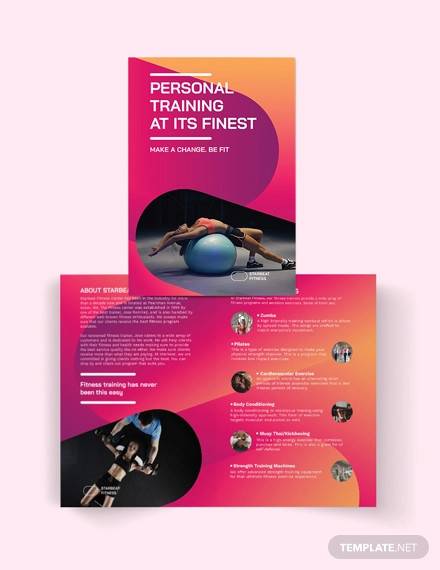 Fitness Center Tri-Fold Brochure Template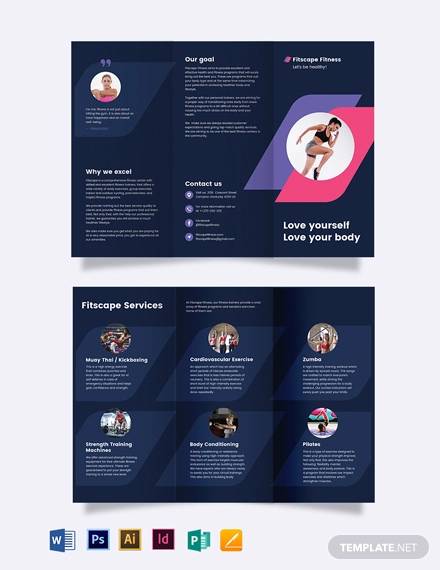 Fitness Gym Bi-Fold Brochure Template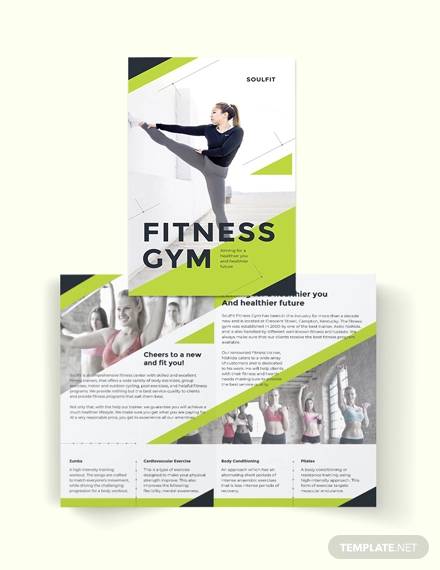 Fitness Gym Tri-Fold Brochure Template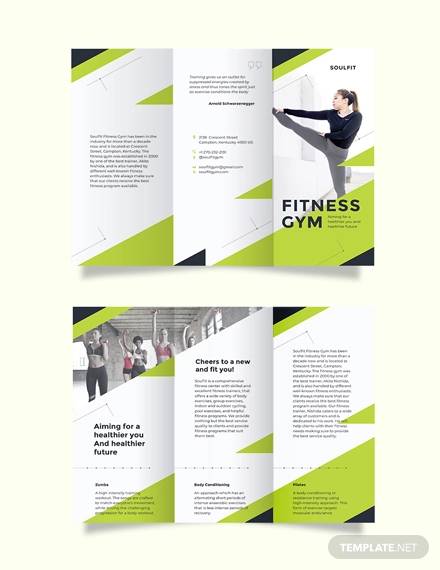 Photoshop PSD Fitness Brochure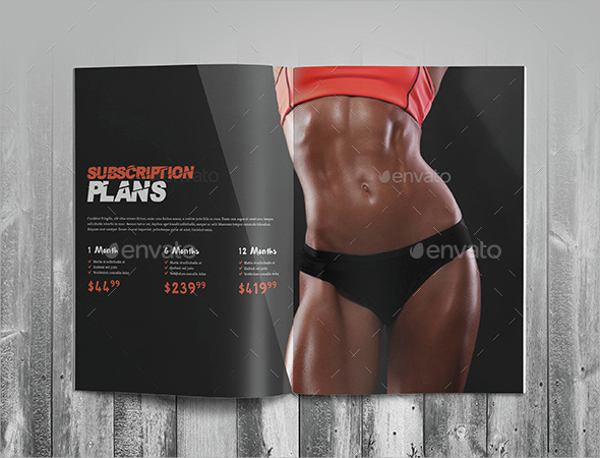 This Print ready brochure is highly customizable and you can fill in all the necessary information as per your needs. It is a classy color scheme and the best part is the fact that you can place many images to compliment the text well.
Vector Fitness Brochure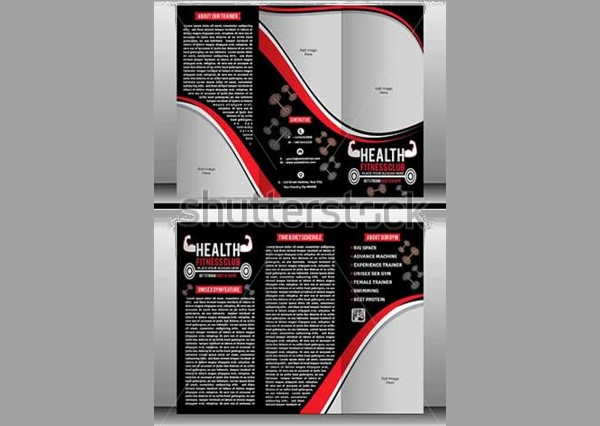 A shining design with a black and white color scheme, if you have loads of options to talk then this is the right brochure for you. They have added dumbbells in an artistic form and this adds to the elements of the design.
Trifold Fitness Brochure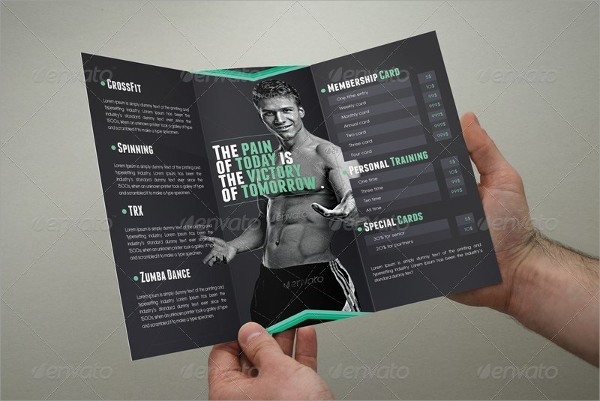 A ready design where you can fill in necessary information and catch lines, images are more of an invitation for your prestigious clientele these six sides have all the good reasons for you to make this brochure an ideal calling card for you.
Fitness Brochure Design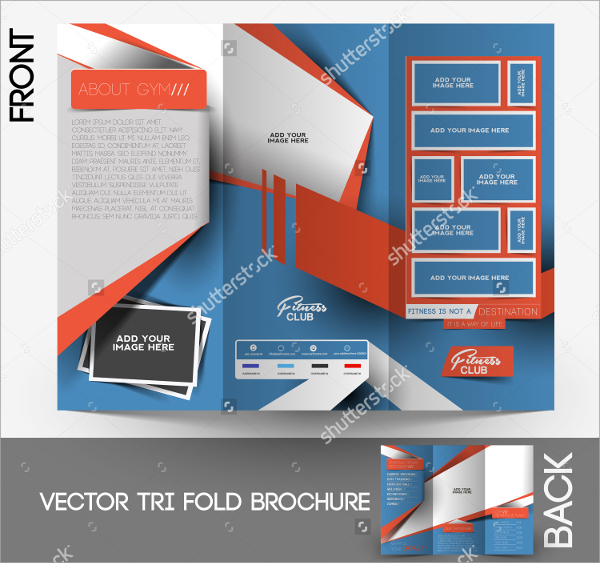 Another must have a brochure for quick jobs, this brochure is available in four colors. You can change the color scheme of this brochure with the help of a single click and it has ample space for various pictures you can arrange them quite meaningfully.
Simple Fitness Brochure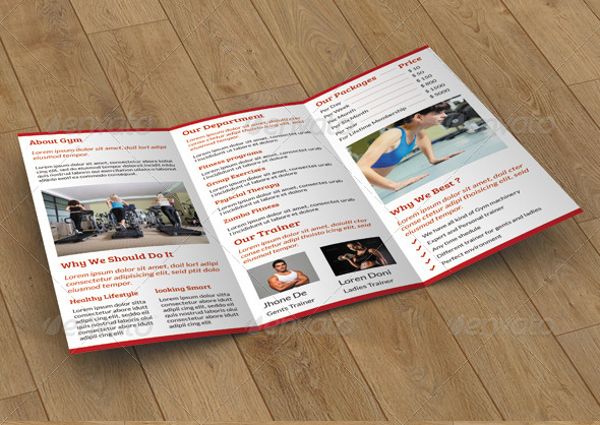 It is a very smart design where images and text are aligned in such a fashion that each thing works like a compliment for the other one. It is a print ready design and if you have some additional matter then you can always edit if and create some space for that.
Gym Fitness Brochure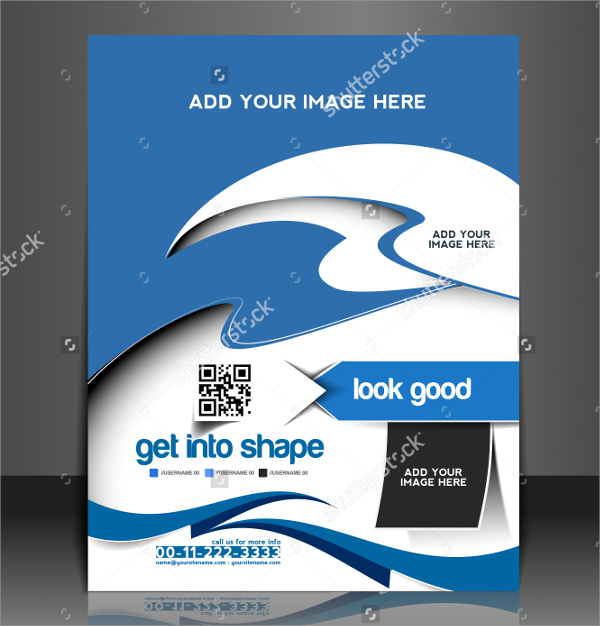 It is a swanky design where you can see many parabolic shapes. As a designer it is your choice, you can leave them as an empty space and you can fill them with some images for better designing impacts.
PSD Format Fitness Brochure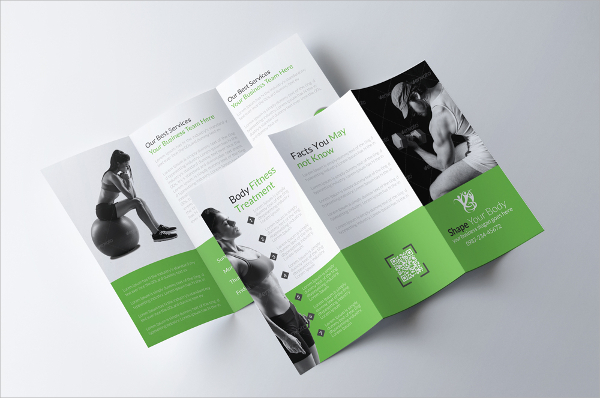 This trifold brochure gives you all six pages where you can put information and pictures. Available in CYMK color pattern this brochure is very special and the parent design has some bullets like structuring. If your message is crisp then this brochure can add a new charm to it.
Fitness Center Brochure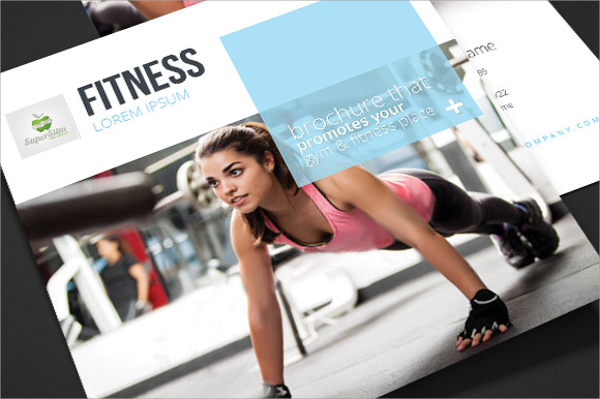 It is an ideal brochure if you have many services to offer, the bar code is present on the very front page and makes it a smartphone friendly brochure by all the possible standards.
Perfect Fitness Center Brochure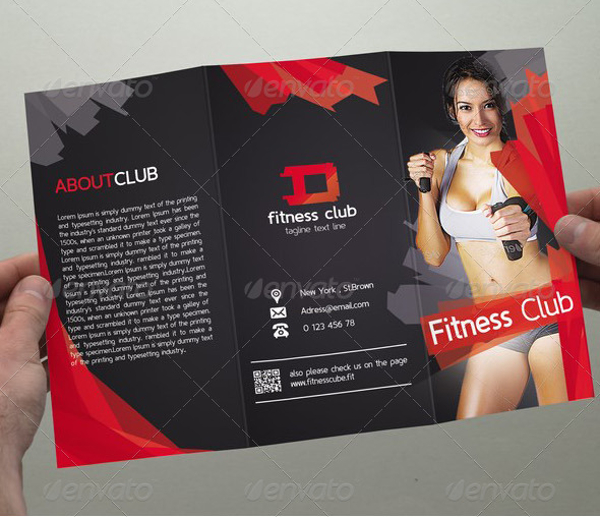 Health Fitness Center Brochure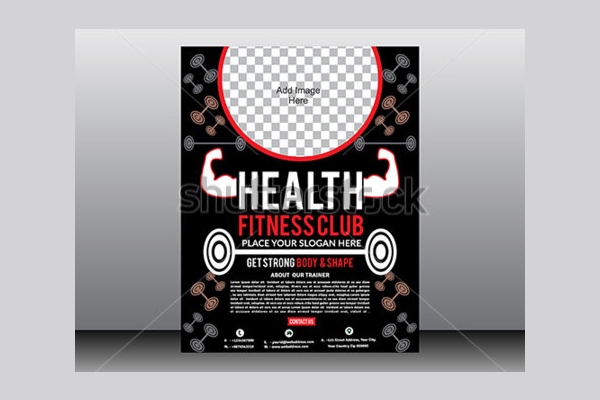 Creative Fitness Center Brochure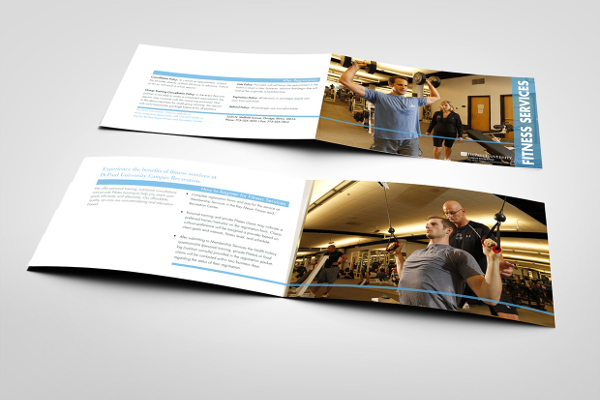 Print Ready Fitness Center Brochure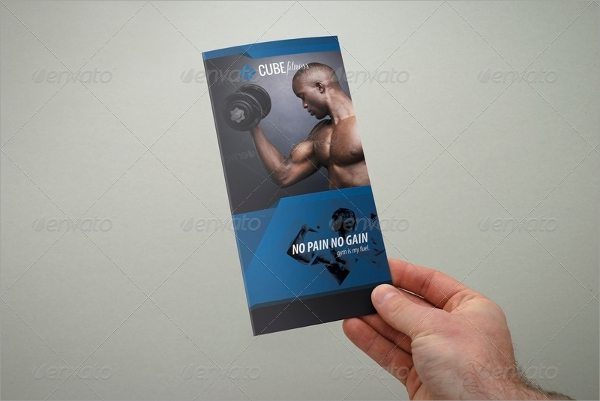 Fashion Fitness Center Brochure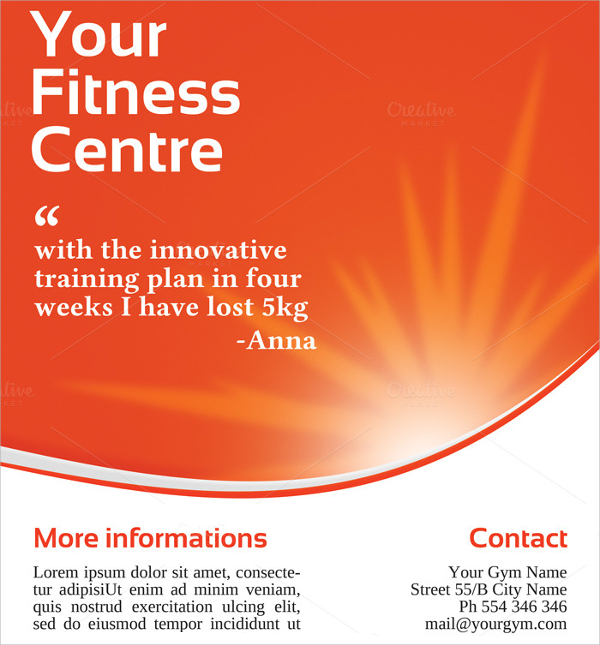 Flat Fitness Center Brochure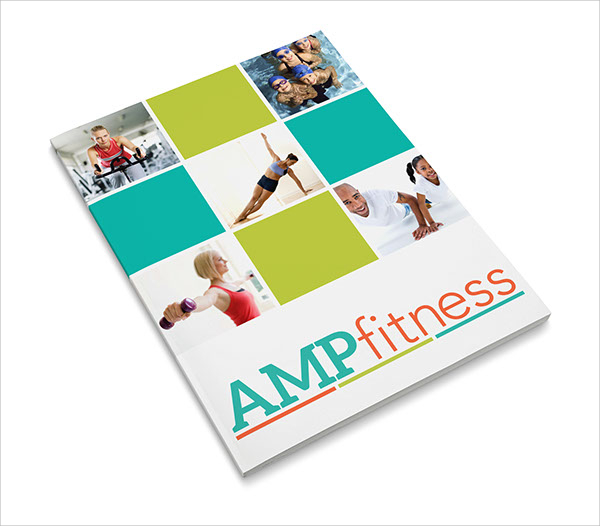 Modern Fitness Center Brochure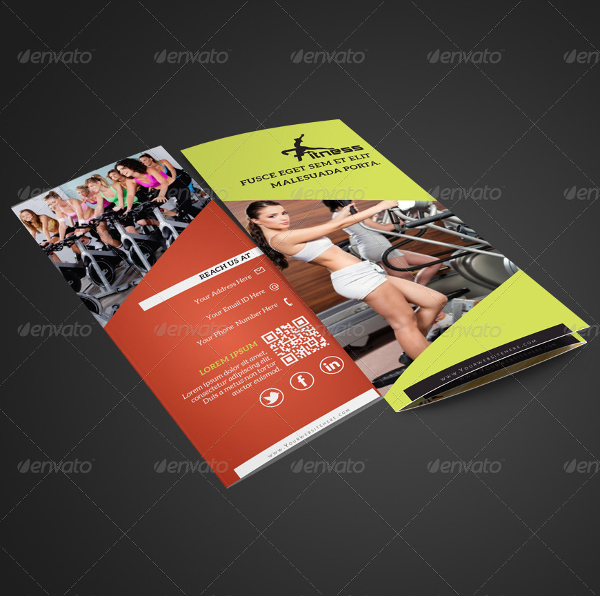 Amazing Fitness Center Brochure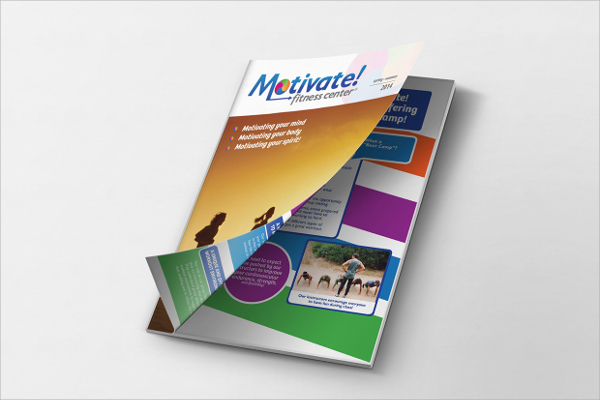 Stunning Fitness Center Brochure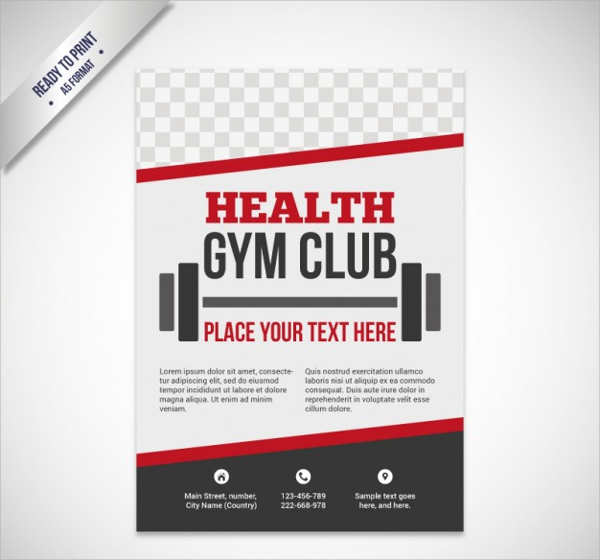 Designing of brochures can be a tough task at times because on the most of the occasions you will find that clients and designer are not on the same page. With ready designs present in this gallery, you can always cut down this gestation period quite considerably. Most of these designs are timesaving designs follows the current trend of brochures that are prevailing in the fitness world.
If you have any DMCA issues on this post, please contact us!