Ads and promotions keep the business running. In a sprawling business industry where everyone is trying to stay afloat and make themselves relevant, marketing becomes the ultimate lifeline for various industries. However, most businesses can do this single-handedly. When you reach out for external support, have a marketing contract with you. This helps ensure that you'll meet your demands and get the results that you need because this provides all the service terms that you need. Learn more about this below.
FREE 15+ Marketing Contract Samples
1. Sample Marketing Contract Template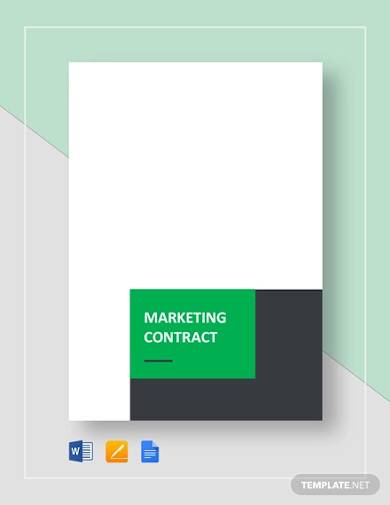 2. Marketing Consulting Contract Template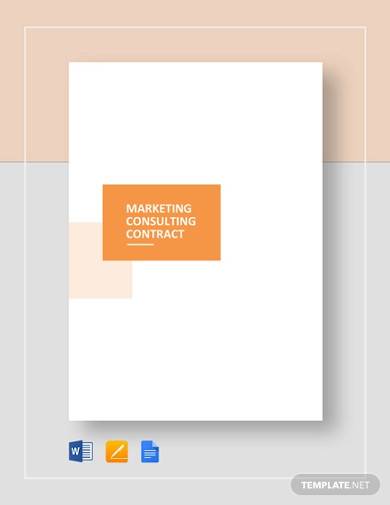 3. Marketing Campaign Contract Sample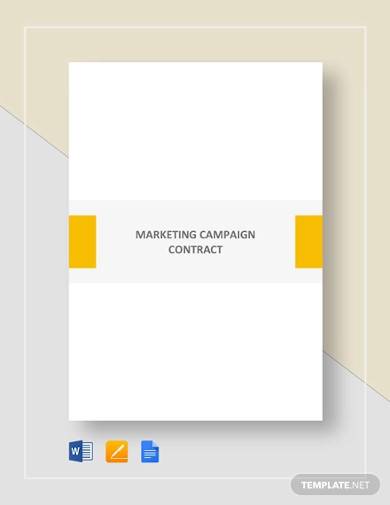 4. Digital Marketing Contract Template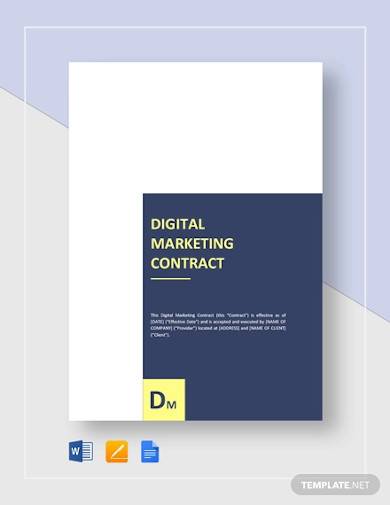 5. Restaurant Marketing Contract Sample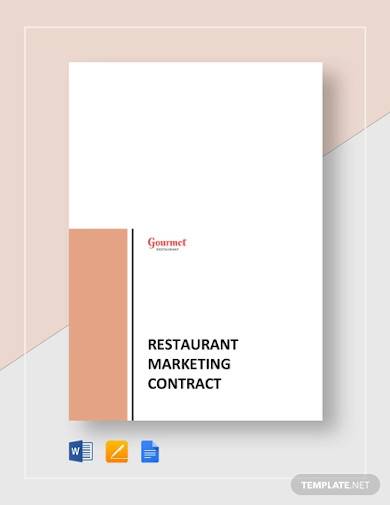 6. Digital Advertising Contract Template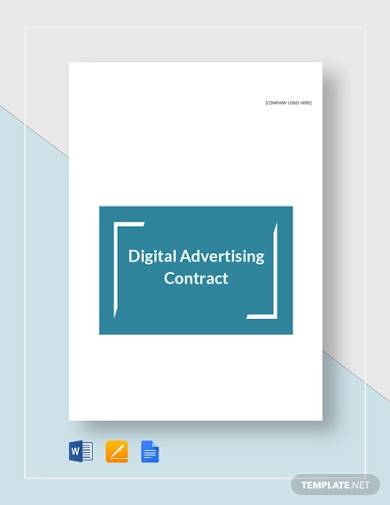 7. Sample Advertising Contract Template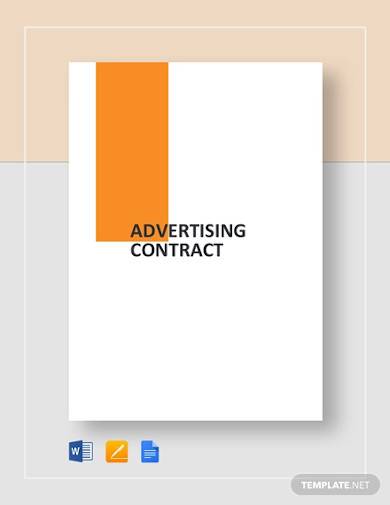 8. Sales and Marketing Service Contract
9. Agricultural Marketing Contract Format
10. Sample Event Marketing Contract
11. International Marketing Contract Template
12. Conference Marketing Contract Sample
13. Social Media Marketing Agreement
14. Social Media Marketing Agreement
15. Sample Marketing Agreement Template
16. Sample Marketing Contract Agreement
What Is a Marketing Contract?
A marketing contract is a binding agreement between marketing enterprises or agencies and their clients on matters involving the promotion of goods and services. This is an important document to ensure that both parties understand their roles and perform according to set rules and standards. 
According to Chron, contracts are significant to businesses because they play several important roles in any transaction. It safeguards both parties from issues that may arise during their agreement, allowing them to settle their disputes according to the provisions. A contract also settles financial transactions. Even for small-time freelance project plans or proposals, a marketing contract establishes trust and accountability in carrying on with the task.
Essential Elements of a Contract
A marketing contract agreement is no different from most contracts across any industry and transaction. It should contain the right contract elements to make it a binding agreement for your use. These elements make the contract work in favor of you and your client. Here are the different elements of a contract:
1. Offer. The offer is the intention or the willingness of a party to engage in an agreement with another party.
2. Acceptance. This is a certain party's acceptance of the other party's offer voluntarily. Without this, there can never be any contract because consent is a key factor.
3. Consideration. A consideration is the exchanged value in exchange for the offer of goods or services. While this commonly comes as a monetary payment, it can also be a return service.
4. Mutual consent. This is to ensure that no party agreed to sign the agreement by force, threat, or under duress. Without mutuality, the contract will become void.
5. Legal capacity. Both parties shouldn't be at a disadvantage when carrying their roles in the contract. Signing a contract with minors, prisoners, people with mental health problems, or financially incapable is illegal. 
6. Legality. A contract should have no illegal provisions and unlawful activities
How to Write a Marketing Contract
If you're on your first stepping stones on writing a marketing contract, here are some guidelines for you:
1. Discuss the Project Terms
Your first concern when writing a marketing contract is how you will layout the terms and conditions regarding the marketing project itself or the scope of work that client demands from you. Discuss this with your client before finalizing the details. Aside from a detailed description of the task, this should also provide an outline of responsibilities that every party should perform during the agreement. Having a clear project term helps set expectations and limitations. This keeps your client from asking beyond the agreed and scope. They'll also know what they'll be receiving from your end.
2. Detail the Timeline
Another important matter that you should address on the contract is the timeline. If you're a marketing consultant or an advertising agency, your client should know when the contract will start and when it will end. In this area of your document, you can also discuss the maximum length of your services and, if it's available, when and how they extend their agreement with you. It would also be best if you also discussed the ground rules for termination. Besides the timeline, you should also provide details on the deliverables deadlines and the agreed service schedule. In any transaction, time is always essential.
3. Specify the Costs
Never forget to include cost specifications on your marketing contract's content. Include a complete list of their demands and how much it will cost them. If they plan on availing an outsourcing contract for continuous marketing services, specify whether they'll be on a monthly payment schedule or other options. If you're hosting a marketing campaign for them, you can send them a quotation. Any business contract without a payment plan will come out as shady. Any business deals involve money, and it's an area where everyone becomes cautious.
4. Address Confidentiality and Exclusivity
For most marketing or advertising contracts, the clients are often tied exclusively to the agency they're dealing with until their agreement expires. The contract should address this well to prevent complications. A non-disclosure agreement should also be stipulated to prevent any information leak and prevent the client or the consultant from sharing details of their work outside their circle. Remember that a contract is a legally-binding document. Breaching these restrictions could result in a court battle and cost both parties a hefty amount of money.
FAQ
What are the different varieties of contracts?
According to UpCounsel, there are eight varieties of contracts:
Express and implied contracts
Unilateral and bilateral contracts
Adhesion contracts
Aleatory contracts
Unconscionable contracts
Option contracts
Fixed-price contracts
Option contracts
When can you deem a contract as "unenforceable?"
A contract is unenforceable when it fails to meet all the contract elements that make it legally binding.
Are verbal agreements binding?
A verbal agreement is still binding, but there are differences compared to written contracts.
A marketing contract helps enforce a more efficient marketing strategy and activities. Through its terms, the agency understands its client's expectations and anticipated results better. If you're outsourcing your promotional services, this document is a must-have for you. Go through our marketing contract templates and keep one for your use. Download now!