Who agrees that school years are some of the most hectic calendars ever known? All those who have been through the portals of any educational system can attest to the fact that both teachers and students don't only grapple with class and study schedules but also with academic occasions. School calendars are important in making sure that everyone knows what happenings to expect. This helps them make space on their personal plans and better prepare for what's to come.
School Calendar Template Sample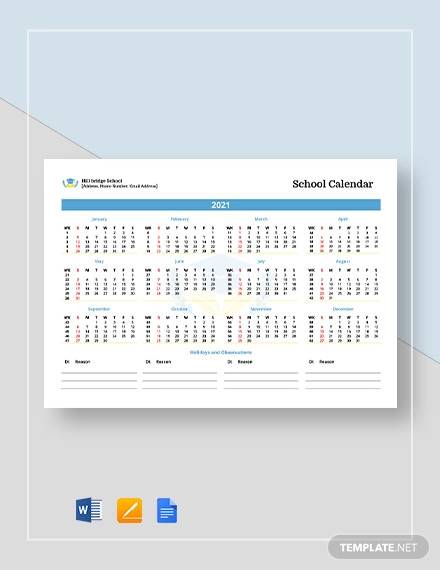 Simple School Calendar Template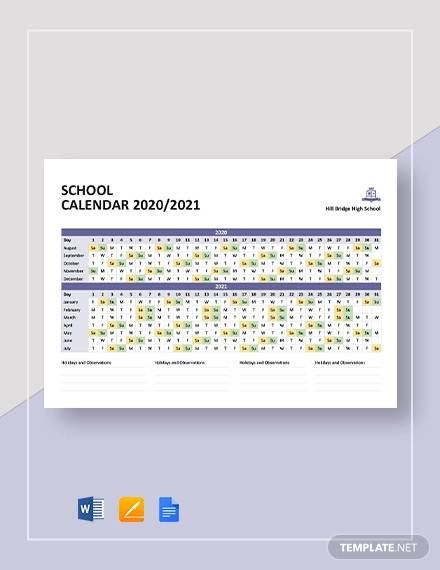 Editable School Calendar Template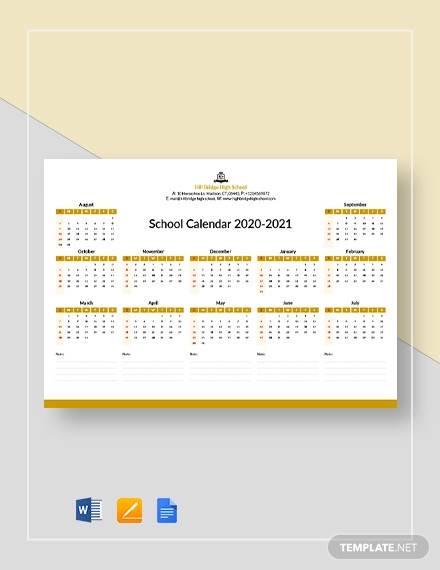 Blank School Calendar Template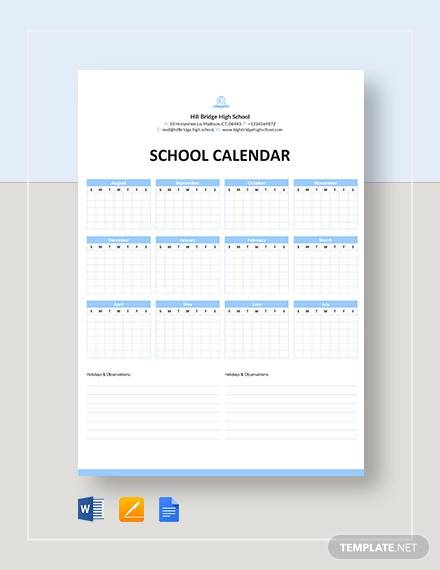 Printable School Calendar Template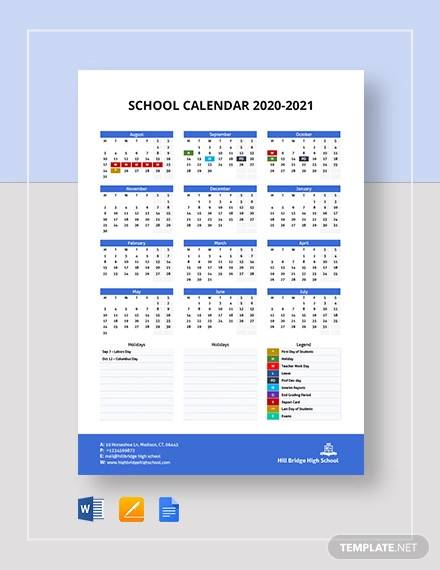 Student School Calendar Template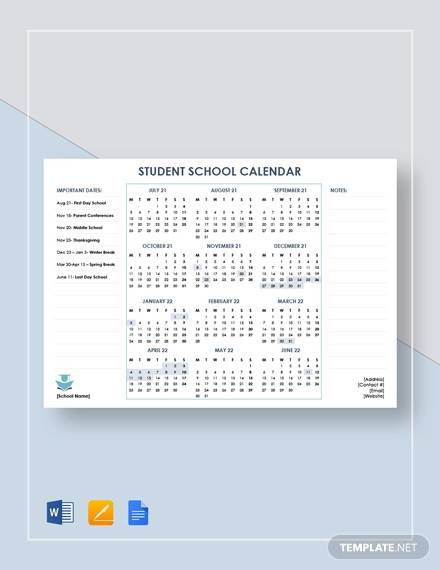 Kindergarten School Calendar Template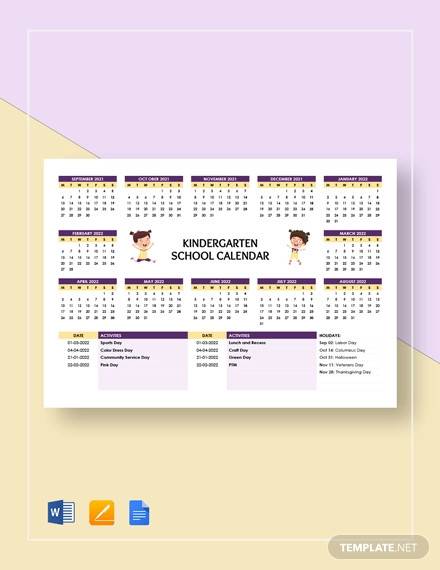 Monthly School Calendar Template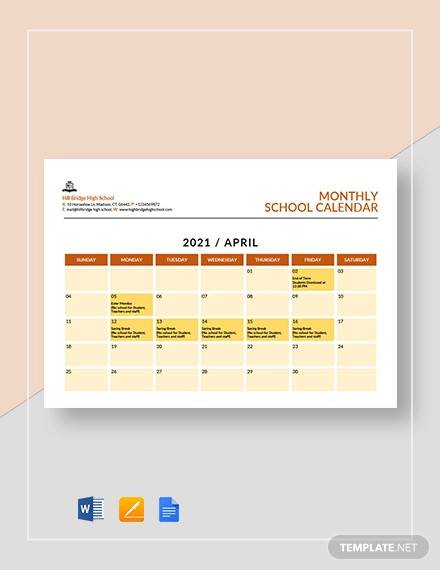 Student School Desk Calendar Template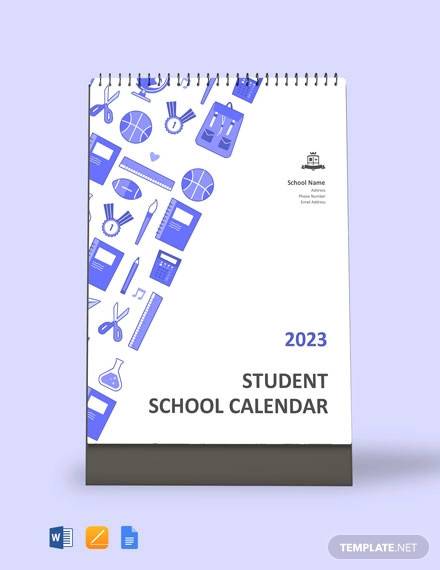 Yearly School Calendar Template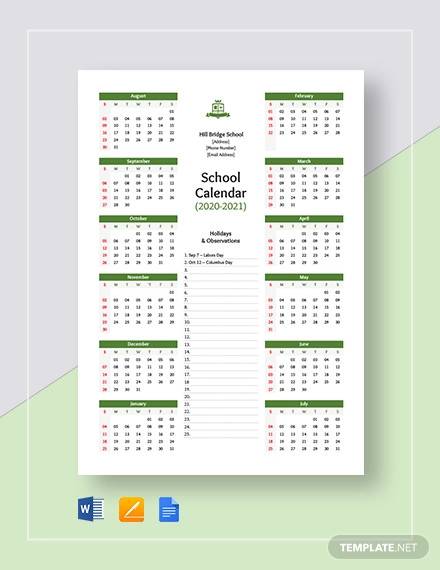 School Event Calendar Template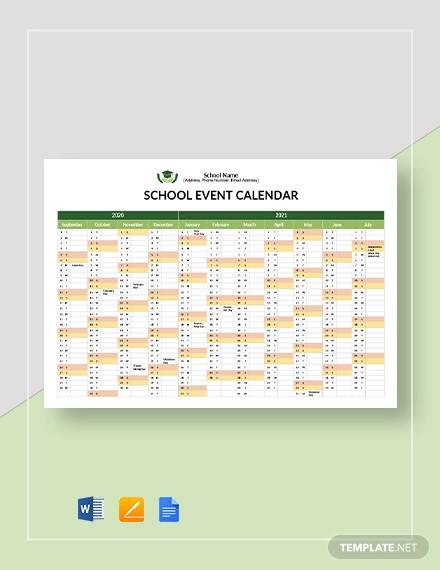 You may visit our Sample Calendars for references.
 Sample School Calendar 2017
Traditional School Calendar
School Academic Calendar
School District Calendar Example
School Holiday Calendar Excel
Monthly School Calendar
Printable School Term Calendar
Public School Calendar Example
School Year Calendar in PDF
School One Page Calendar
What Is a School Calendar?
A school calendar is a type of calendar that contains important dates, holidays, and events over an academic year. It helps the faculty, students, parents, and other institution members determine what significant happenings are expected to occur. A school calendar notifies them of what occasions to look out for, allowing them to plot certain dates on their schedule and include them in their plans. 
How to Create a School Calendar
Among the reasons why keeping a personal calendar is helpful includes providing a means to track deadlines, determine which dates are available for incoming plans, and help ease your worries. It's an amazing tool to practice time management—a significant lifetime value to develop.
Step 1: Make a List of Annual Events
Often, schools already have events that happen annually. These include nationally or locally mandated holidays, yearly school programs (e.g., sports festival, homecoming party, junior-senior prom), enrollment dates, and other occasions that everybody anticipates at the start of every academic year. These are dates that are easy to plot on the school year calendar. 
Step 2: Determine Hectic Months
Once you have plotted annual or usual activities on the school schedule, you'll be able to go over the entire calendar and determine which months are hectic and which ones are available for additional events. You won't want to dump everything in a single month. Remember that there's so much preparation that goes into event planning. It's not practical to prepare for an event after the other and compromise the student and teacher's class schedule.
Step 3: Plan Additional Events in Advance
Once you know which dates are viable for more activities, determine what additional events you want to include in the roster of your annual school event calendar. These are occasions that may or may not happen annually. Planning in advance helps you inform involved individuals efficiently. It's also easier to make adjustments when unexpected matters occur.
Step 4: Include Event Details
Now that you have the list of events on schedule written on your printable school calendar don't forget to include relevant details about them when you can. Take note of the dates and the venue, designated organizers, participants, and other important information. For events with uncertain details, you can plan for them later on but be sure to update your calendar with them. This makes your output beneficial not only in showing the plotted dates but also the information about them.

FAQs
What's the start and end date of a school calendar?
This differs in different countries and school systems. In the US, a school calendar starts in September and ends in June.
What are the different federal holidays in the US that school calendars must follow?
The different federal holidays that need to be in school calendars are:
Martin Luther King Jr. Day
George Washington Day
Memorial Day
Independence Day
Labor Day
Columbus Day
Veterans Day
Thanksgiving
How many days are there in a school year?
There 180 days in a school year.
School calendars help make certain of the planned activities within the institution. It's a collective way of disseminating information about different occasions. Instead of sending out announcements, they contain a year's worth of important details. Take a look at our school calendars and download yours today!