Do you want to organize a sports event in your school or your community? Do you want to have a sports tournament that everyone can join? Organizing a sports event is a great way to gather people to do something fun and exciting, meet new people and forge friendships, and strengthen the sense of belongingness of the people in your school or community. Plus, it promotes an active lifestyle which is good for the health of everyone. Before you get to organize your sports event, you need a proposal to guide you on asking permission from the authorities to let you proceed with sample planning and implementing your event. Read the article to know how to write a sports event proposal.
14+ Sports Event Proposal Samples
1. Sports Proposal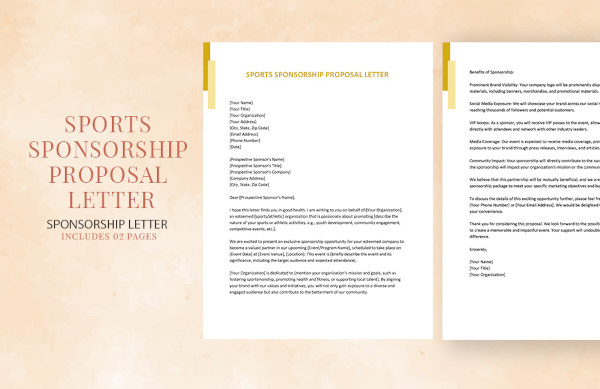 2. Sports Event Proposal Sample PDF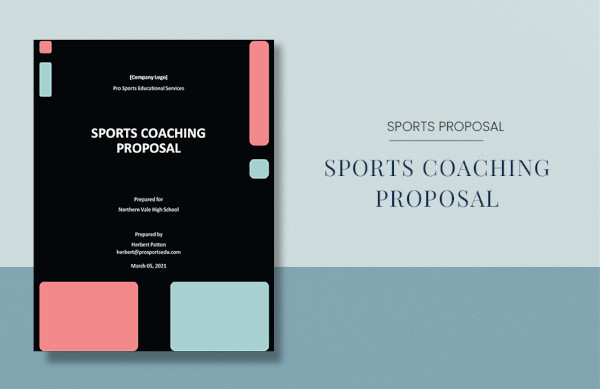 3. Sports Event Proposal Example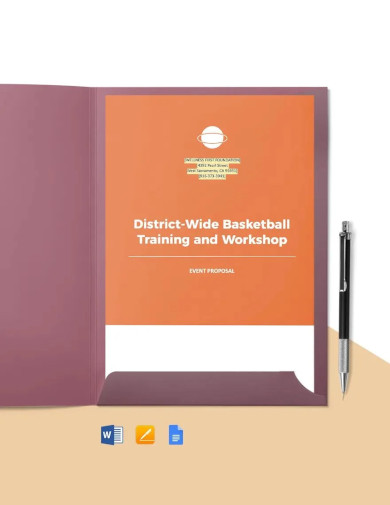 4. Sport Event Plan Example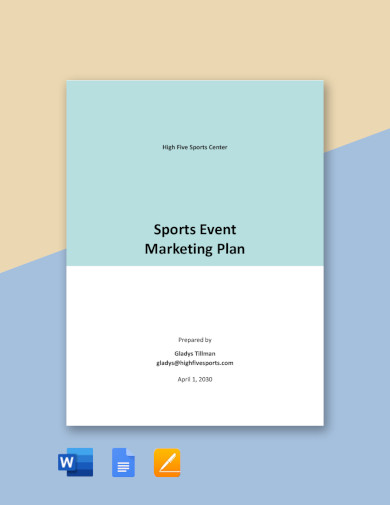 5. Sports Event Proposal Template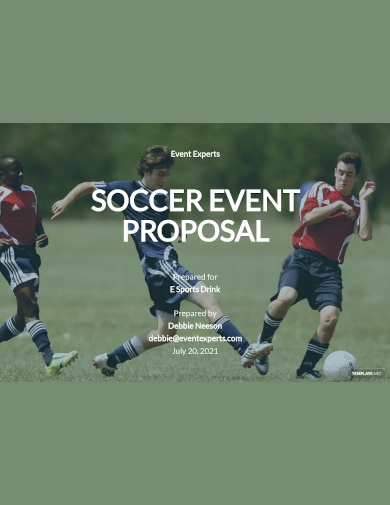 6. Sports Day Proposal
How to Write a Sports Event Proposal
1. Create a Committee for the Event
The first thing to do is to invite people who are willing to volunteer as part of the sports event committee. You need a lot of help to organize a sports event, so make sure the volunteers must be dedicated to participate and organize all tasks and responsibilities for them to do so they'll know what will be expected of them.
2.  Decide on the Event Details
The next thing to do is to decide what the sports event will comprise. Know the purpose of the sports event and the reason for doing it, the aims and objectives that you want to achieve in the event, the type of sports event will you be organizing, and the sports that will be played in the event. Be clear and concise when you explain these details.
Next, provide the date, time, and location of the event. Identify which participants you want to join your event. This is important to figure out first so you can create invitations and advertisements to promote your event and sample plan the things you need for the event.
3. Plan the Logistics
The next to do is to create a list of items and supplies required for your event. List also the services you also need for the event to be successful. Once you identified the things you need, create a simple budget of the total amount of money you will need to cover the expenses and create a breakdown of each item and how much they cost. This is important to include in your proposal especially if you're going to send the proposal to a sponsor who will help you fund the event.
4.  Promote Your Event
Decide on how you will advertise and promote your event to make sure your community or school is aware of the event. You can plan on setting up a website or an event page in social media where interested individuals can register to participate, or invite teams, sports managers, university coaches, or sports personalities to participate, send out flyers, and advertise in a local newspaper.
5. Reach Out To the Participants of the Event
Weeks before the event, finalize the list of people who will participate in the event. Contact teams, referees, sports officials, athletes, etc. ahead of time to ensure they will be present in the event. Send them the details of the event so they will know what the event is about and can prepare ahead of time.
7. Sports Proposal Example
8. Proposal for Sports Event
What are the Essential Components of a Thorough Sports Event Proposal?
Executive Summary: Brief overview highlighting key aspects and objectives.
Event Overview: Detailed description of the event, including date, venue, and target audience.
Objectives and Goals: Clear statement of the event's purpose, objectives, and measurable goals.
Event Format and Schedule: Outline of the event structure, including the schedule of activities and competitions.
Participant and Spectator Experience: Plans to enhance the experience for both participants and spectators, considering engagement, entertainment, and convenience.
Budget and Financial Plan: Detailed budget covering expenses, revenue projections, and sponsorship opportunities.
Marketing and Promotion Strategy: Strategies to promote the event, attract participants, and engage sponsors and spectators.
Sponsorship and Partnership Opportunities: Clearly defined sponsorship packages and potential collaborations with partners.
Logistics and Operations Plan: Detailed plan for event logistics, including venue setup, transportation, and security.
Risk Management and Contingency Plans: Identification of potential risks and comprehensive contingency plans to mitigate them.
Inclusivity and Diversity Initiatives: Measures to promote inclusivity, diversity, and accessibility for participants and attendees.
Environmental Sustainability: Strategies to minimize the event's environmental impact and promote sustainability.
Legacy and Community Impact: Plans to leave a positive and lasting impact on the community, including infrastructure development and community engagement programs.
Evaluation and Measurement: Criteria and methods for assessing the event's success against predetermined goals and objectives.
Supporting Documents: Any additional documents, such as letters of support, endorsements, or relevant permits, that strengthen the proposal.
9. Sports Proposal Sample
10. Sample Program for Sports Event
How Do you write a Sports Proposal for School?
To craft a school sports proposal, start with a concise introduction highlighting the proposed sample event, its objectives, and benefits. Provide essential details like event type, date, and venue. Outline the sports involved, emphasizing inclusivity. Present a budget overview, detailing expenses and potential revenue sources. Describe your promotional strategy to garner interest and support. Address logistics, including staffing and safety measures. Emphasize educational and community engagement aspects, showcasing the event's positive impact on participants. Conclude with a call to action, inviting school support and participation. Keep the proposal clear, organized, and tailored to resonate with school values and objectives.
11. Sample Sports Event Proposal
12. Sports Event Program Partnership Proposal
How Do you Create a Sporting Event?
Define the Purpose and Goals: Clearly articulate the purpose of the sporting event and establish specific goals. Determine whether it's a competitive tournament, charity event, community-building initiative, or a combination of these.
Select a Sport and Format: Choose the sport(s) that align with your event's goals. Decide on the format, such as single-elimination, league-style, or a combination of different sports.
Identify the Target Audience: Define your target audience, considering participants, spectators, and potential sponsors. Tailor your event to meet the interests and needs of your chosen demographic.
Choose a Date and Venue: Select a suitable date for the event, considering the sports calendar, local events, and potential weather conditions. Secure a venue that accommodates the chosen sports and anticipated attendance.
Create a Budget: Develop a detailed sample budget outlining expenses and potential revenue streams. Consider costs such as venue rental, equipment, staff, marketing, and any necessary permits.
Sponsorship and Funding: Seek sponsors and funding sources to support the event. Create attractive sponsorship packages that offer value to potential sponsors in exchange for financial or in-kind support.
Event Logistics: Plan the logistics of the event, including equipment needs, staffing requirements, security measures, and any necessary permits or insurance.
Marketing and Promotion: Develop a comprehensive marketing and promotion strategy to create awareness and attract participants and spectators. Utilize social media, traditional media, and community outreach to maximize exposure.
Registration Process: Set up a user-friendly registration process for participants. Utilize online platforms to streamline registration, payment, and communication with participants.
Event Day Execution: Coordinate all aspects of the event on the day, including setup, participant registration, officials and staff management, and addressing any unexpected issues.
Engage the Community: Foster community engagement by involving local businesses, schools, and organizations. Encourage spectators to attend and create a sense of community around the event.
Post-Event Evaluation: Evaluate the success of the event by analyzing attendance, participant feedback, and financial outcomes. Identify areas for improvement and gather insights for future events.
By carefully planning and executing these steps, you can create a successful and memorable sporting event.
13. Club Sports Event Committee Proposal Form
14. Sports Event Development Proposal
How Do you write a Sports Event Plan?
Writing a sports event plan involves several key steps. Here's a guide to help you create a comprehensive sports event plan:
1. Title Page:
Include the event name, date, venue, and a visually appealing design to make the plan stand out.
2. Executive Summary:
Provide a brief overview of the sports event plan, highlighting its objectives, key features, and anticipated outcomes.
3. Event Overview:
Describe the purpose of the event, its goals, and the overall vision. Specify the type of sports to be featured and any unique aspects that set the event apart.
4. Target Audience:
Identify the primary audience, including participants, spectators, and potential sponsors. Tailor the event plan to meet the needs and interests of this demographic.
5. Objectives and Goals:
Clearly outline the specific objectives and goals of the sports event, covering both quantitative and qualitative targets.
6. Event Format and Schedule:
Detail the format of the event, including the structure of competitions, schedule of activities, and any associated ceremonies or entertainment.
7. Venue Information:
Provide information about the chosen venue, including its capacity, facilities, and any special considerations. Include maps or diagrams if necessary.
8. Budget:
Develop a comprehensive budget that outlines expected expenses and potential revenue streams. Consider costs such as venue rental, equipment, marketing, staffing, and permits.
9. Sponsorship and Funding:
Outline your strategy for securing sponsors and funding. Present attractive sponsorship packages that offer value to potential sponsors in exchange for their support.
10. Marketing and Promotion:
Detail the marketing and promotion plan, including advertising channels, social media strategies, partnerships, and promotional events leading up to the main event.
11. Logistics and Operations:
Describe the logistical details, such as equipment needs, staffing requirements, security measures, and any permits or licenses required.
12. Risk Management:
Identify potential risks associated with the event and outline strategies for risk mitigation. Include contingency plans for unforeseen circumstances.
13. Participant Registration:
Explain the process for participant registration, including online platforms, deadlines, and any required documentation.
14. Community Engagement:
Outline initiatives to engage the local community, involve schools or organizations, and create a sense of excitement and support for the event.
15. Evaluation and Metrics:
Define the criteria for evaluating the success of the event. Include key performance indicators (KPIs) and a plan for post-event evaluation.
16. Timeline:
Create a detailed timeline that covers pre-event preparations, the event day, and post-event activities.
17. Appendix:
Include any supporting documents, such as maps, permits, letters of support, or detailed financial breakdowns.
By following these steps and providing detailed information in each section, you can create a thorough and effective sports event plan.
15. Sports Event Services Proposal
FAQs
What are Sports Events?
A sporting event is an athletic activity that requires physical skill and athletic prowess. A lot of sporting events usually involve competition that has a set of rules provided by a recognized sanctioning body or by an organization engaged in the development and promotion of sports activities.
What are major sporting events?
Major sporting events include the Olympics, FIFA World Cup, Super Bowl, Wimbledon, and the Tour de France. These global competitions attract top athletes and immense viewership, showcasing exceptional athletic prowess.
What are the three types of sports?
Different types of sports are available nowadays but the three main categories of sports are individual sport, dual sport, and team sport.
Which sport is the most-watched in the world?
Soccer is the most-watched sport in the world. There are around 3.5 billion fans of soccer all around the world.
What are the most popular sports?
The most popular sports around the world are football, cricket, hockey, tennis, volleyball, table tennis, basketball, and baseball.
Once you're done writing the draft of your simple proposal, go through all the details in the proposal with your committee co-members so they will understand how the event will proceed and even give suggestions on how to improve the event and the proposal. Make sure the proposal is clear and concise enough for your reader to understand it. If you're about to write the proposal, you can download our free sample templates above to use as your guide!