A security planning is done beforehand to protect a system or thing, and make sure that all plans and arrangements around it are to safeguard the health and performance of the system. This sort of planning which protects the system while its working, and also when it's at rest is called a security planning. You can make a good security plan, Flight Plan Template for a team, a system, an operations floor, or any equipment etc when you have all the right points and measures and their working ready with you. You will have to mention them all in a planned way in the security plan document. Templates are there to make the work extra smooth and quick.
13+ Sample Security Plan Templates
1. Security Development Plan Template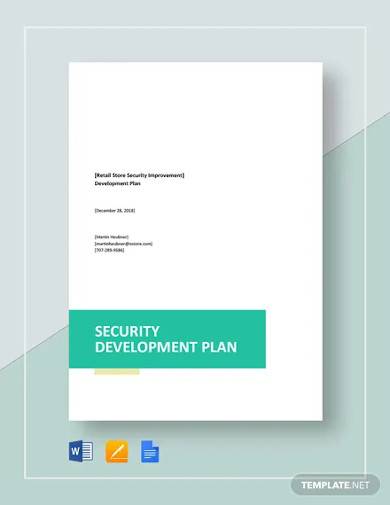 2. Security Strategic Plan Template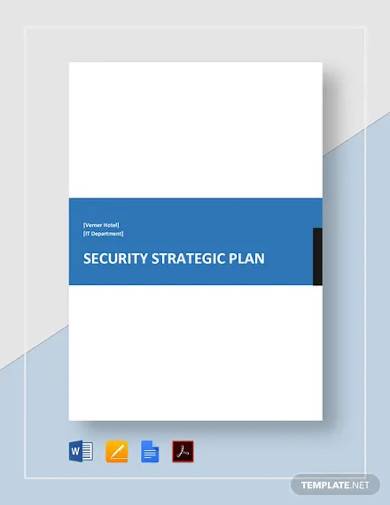 3. IT Security Business Plan Template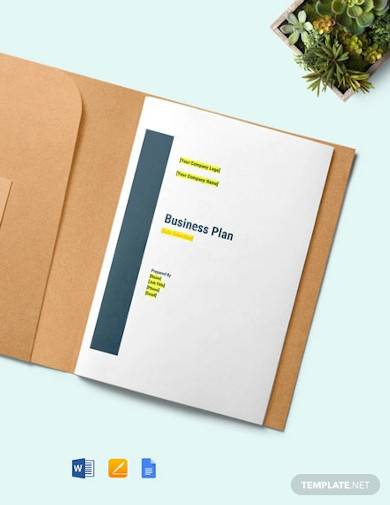 4. Security Guard Business Plan Template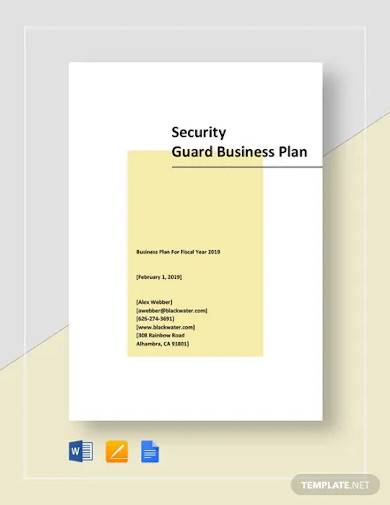 5. Security Operational Plan Template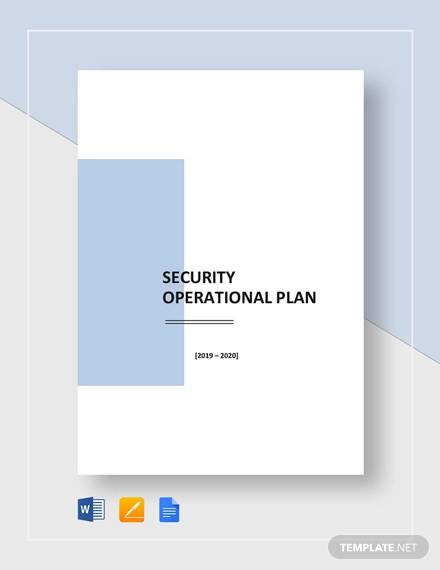 6. Security Company Marketing Plan Template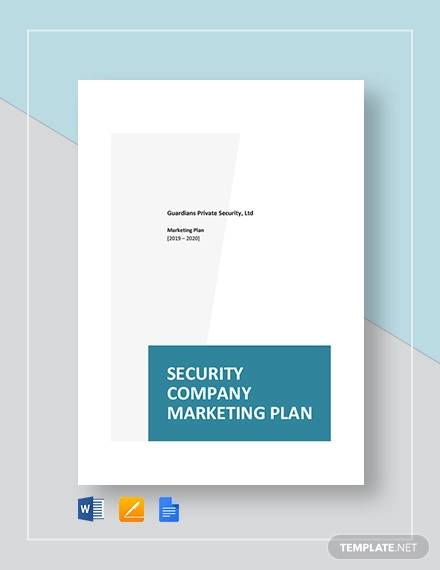 7. System Security Plan Template
A system security plan template is to ensure that your system is secure. The planning for this thing starts much ahead of the system being implemented and used. Templates makes the planning easy for you while you need not keep all points of security in your head, and get inspired by the template format to frame it all.
8. Security Plan Template
9. Security Plan Template PDF
Why You Need the Security Plan Templates
You need the security plan templates, Growth Plan Template to make sure that you plan for the security with full care. Planning for the security isn't an easy task, and so many points and measures are involved. It's not easy for any person to keep in mind all security measures, the dos and don'ts the things to be done in a crisis situation and to record the points of contact in an emergency while writing the plan. You may unmindful miss a few, and if in case a security breach really happens, then the whole attention will be on the planning. Certainly a faulty planning may lead to fatal consequences. That is why the templates have a prime role here. If you abide by the templates and the professional layout, you would not risk missing any important points.
Importance of Security Plan Templates
The security planning templates are extremely important when you are writing a plan about the security of some living or non living system, body, office or organization. Any form of security planning needs a lot of things to be thought of, mentioned, and through the planning you actually prepare the readers for any crises management. This can happen the perfectly desired way only when your planning is perfect. That is why templates should come into use. Account Plan Template which are formed by professional masterminds are made to help the layman make a perfect professional layout and work with it. This prevents you from missing any points, as the specific templates cover all universally applicable points and measures.
How to Use the Templates
Using of templates is very easy when you once download them. There are some great resources online where you would get the templates free to download. Get a copy of the template style you need, and then you first read through it. Once confirmed that this is what you were looking for, start elaborating points, adding particulars of the system or people. Finally you can add in more customization and points, and then remove the unnecessary ones. This Health Plan Template is the way you gradually work up to make a nice full-fledged security planning from a template.
The best way to prepare for the safety of your work place, institute or organization is by making it clear in papers through a well documented security plan. When other members will know to adhere to the plan, then the security of the place or system will become tighter. Templates help you frame the same in a complete and perfect way without hassle.
If you have any DMCA issues on this post, please contact us!