Business plans are fundamental business tools that helps in the preparation of what the business must expect and what they must do before they the business operations actually start. A business is not an easy thing, regardless if it is a start-up business or an existing business. That is why a business plan is needed.
If you are looking into starting a bakery business of if you already have one and wish to move into a different direction with it, we have bakery business plan samples and templates that you may find useful. We will also find our more about this specific type of business plan, as well as the things needed in order to be able to start one. You may check them out below.
Bakery Business Plan Template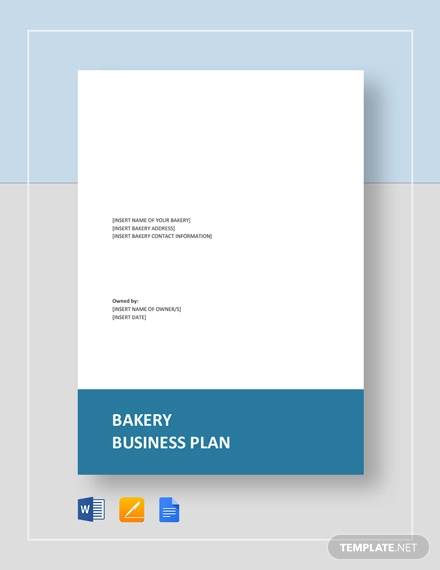 Bakery Marketing Plan Template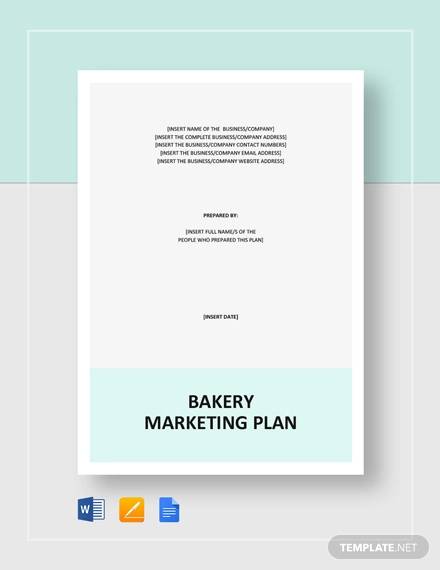 Bakery Sales Plan Template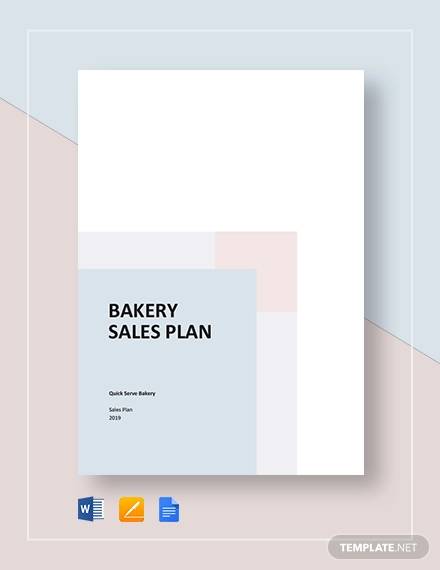 Bread Bakery Business Plan Sample Template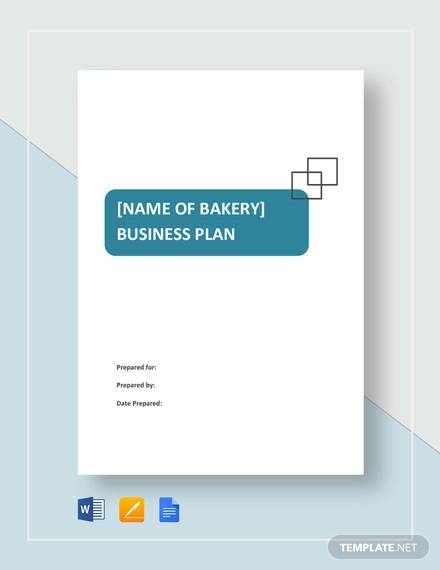 Cake Shop Business Plan Template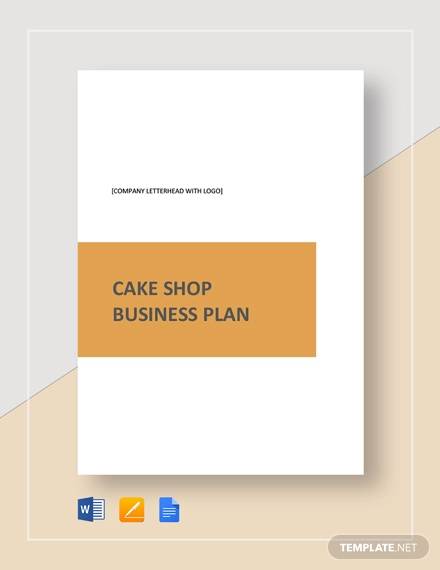 Business Plan For a Cake Bakery
Cake Shop Business Plan Sample
Bon Bon Appetit Specialty Bakery Business Plan
Piece of Cake Bakery Business Plan
Business Plan to Start an Organic Bakery
What Is a Bakery Business Plan?
A bakery business plan is a business plan specifically created for the purpose of starting or running bakery business. it is a detailed plan that describes how a bakery business is going to achieve the goals and objectives that ti has set for itself.  Since a business plan needs to take into consideration the entire business as a whole, it must be written with a financial, marketing and operational points of view.
How does a business plan help in a bakery business? Let's check out the uses of a bakery business plan.
A bakery business plan is used as a road map that will guide the business on what direction to take to achieve business success in the future and that can also help avoid bumps along the way.
Business plans allow you and your business to conform to generally accepted guidelines for the business and the industry you are in.
Having a bakery business plan is used to persuade investors to invest in your business, and persuade lenders to lend you money so that you can pay for business costs and other expenses to be able to actually start.
You can focus on the things that you must do for the business, like your business strategies and ideas with the use of a bakery business plan.
Through a bakery business plan, you can identify business drawbacks and other weaknesses that you may have and be able to minimize or eliminate its effects by making the planned improvements.
You mainly use a business plan to help you prepare for the business and help you ensure that you are successful with it. Other related articles you may find useful are Business Plans Samples & Templates, Sample Bar Business Plans, and Sample Catering Business Plans.
What Licenses and Permits Are Needed for a Bakery?
There are certain licenses that you must complete if you want to start a bakery business or just about any other business. It is important that you comply to these requirements so that your business will be able to operate legally. Below is a list of licenses that you need for your bakery business.
Business License – Business licenses are required for bakery businesses and are issued by the city or county where the business is going to operate.
Sales Permit – Acquiring a sales permit would depend if the state where the business will operate charges sales tax.If they do, then a sales permit is needed.
Health Permit – This permit can be acquired from the local health department. This is required to ensure that the business is complying with health and safety standards for food establishments that has been set by related government regulating body.
Fire Permit – This permit can be acquired from the local fire department and is required to ensure that the bakery has adequate fire protection. Routine inspection is done to make sure that the appropriate equipment is installed to ensure safety from fire.
Other Permits – Other permits that may be necessary depending on the local government or state ordinances are building permits, parking permits and sign permits.
The licences and other requirements vary depending on the state or area where your business will be operating. Make sure that you check the specific details with the appropriate entities about it. You may also check out other business plan related articles, like Sample Photography Business Plans, Sample Daycare Business Plans, and Sample Startup Business Plans.
Dessert bakery Business Plan Sample
Business Plan for Setting up a Bakery or Hot Bread Shop
French Bakery Business Plan Sample
Home Bakery Business Plan Template
Model Bakery Business Plan Template
Tips for Effective Bakery Business Plans
Need to make your bakery business plan effective but you just don't how and where to start? we have got you covered! Here are some tips that you will surely find useful in making your bakery business plan effective.
You will need equipment to help you with operating your bakery business. These equipment could be anywhere from refrigerators, ovens to electronics. You need to finance these things and you need to do it right. Ask yourself if your business needs it, will be generating profit even after you have fully paid for it, or will it make running your business more convenient?
Determine when it is time to brand your business. You can't spend money just to put a brand on your stuff just yet, but you will surely but surely be able to do that in the long run. Using a brown paper bag for your purchases is fine. You don't have to rush into branding everything.
many businesses get known by word-of-mouth and this is because people know that the business is there and where they can find it. In building your client base, you should let your neighborhood know of the products you offer.
Consider adding accepting credit card payments to your business as more and more people are switching to paying with credit cards than with cash. With this you can have both customers who pay with cash and those who pay with their cards. being flexible will be good for your business and will allow you to earn even better.
Always choose quality over savings. Your customers will not be coming back because you are able to save, but they will be coming back because you provide high-quality products. For sure they would choose that over savings, too. Good ratings or reviews from customers will have more people coming into your business to try out what you are offering. Wouldn't you earn more that way?
Remember these tips if you need help with making your bakery business plan effective. You will definitely be able to make some changes that will help make your business plan better.
Business plans are put together so that business owners will be able to picture out how the business will be, the potential cost, if there are any drawbacks, determine what decisions to make and make appropriate changes to the business before the plan is actually carried out. Other business plan related articles you may want to check out are Sample Small Business Plans, Sample Professional Business Plan Templates, and Software Business Plan Templates.