10+ Project Management Work Plan Samples
Why is project management essential for your organization? The goal of project management is to organize and manage a project such that it achieves its stated objectives and deliverables. It entails a careful resource management, smart budgeting, and clear communication across many teams and stakeholders, as well as recognizing and managing risks. Project management is critical since it guarantees that what is produced is correct and will provide actual value to the business. Every client has strategic objectives, and the projects we work on for them help them achieve them. With this, you need a plan in order to guarantee the achievement of your objectives and milestones. Need some help with this? You've come to the right place! In this article, we provide you with free and ready-made samples of Project Management Work Plans in PDF and DOC formats that you could use for your benefit. Keep on reading to find out more!
1. Project Management Work Plan Template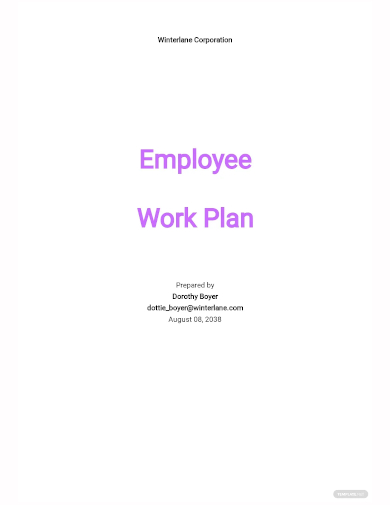 2. Free Project Management Work Plan Template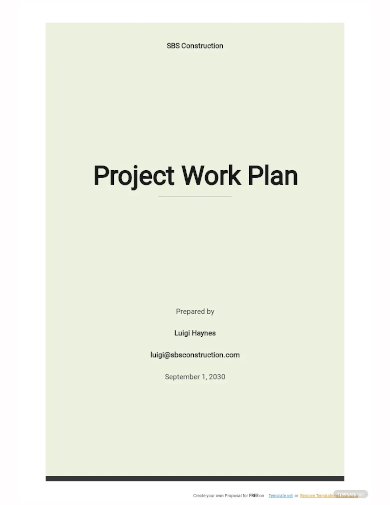 3. Project Work Management Plan
4. Network Project Management Work Plan
5. Project Statement of Work Management Plan
6. Project Management Work Action Plan
7. Sample Project Management Work Plan
8. Project Workshop Management Plan
9. Project Team Management Work Plan
10. Standard Project Management Work Plan
11. Project Schedule Management Work Plan
What Is a Project Management Work Plan?
A project management work plan is a document that outlines how the project will be carried out, monitored, and managed, as well as how it will be completed. This document lays out the project's goals and scope and acts as a guide for the project team, wider firm, and stakeholders. A solid plan is simple to discuss with everyone involved, and it's most effective when revisited on a frequent basis.
How to Make a Project Management Work Plan
In order to be approved by board members and stakeholders, a project management work plan is an action plan for a project team. A Project Management Work Plan template can help provide you with the framework you need to ensure that you have a well-prepared and robust work plan on hand. To do so, you can choose one of our excellent templates listed above. If you want to write it yourself, follow these steps below to guide you:
1. Stakeholders should be identified and met.
Anyone who is affected by the outcomes of your project plan is referred to as a stakeholder. Customers and end users are included. When designing your project plan, make sure you identify all stakeholders and consider their interests.
2. Determine the project's name, purpose, and timeline.
This way, as well as the rest of the information you'll put in after this step, you can notify your project approvals that your project will take one quarter, six months, or a year, depending on the project's objective.
3. Put your work plan into perspective.
To further define why you need this endeavor to materialize and what prompted you to consider attempting to achieve that ultimate objective in the first place, write an introduction and background.
4. Set the goals and objectives for your project.
These should lay out the project's goals, as well as the KPIs and advantages you aim to gain. In your project plan, write down your goals and the stakeholder demands they meet so that it is readily conveyed and shared.
5. Probe in to potential risks for accountability.
Risks must be evaluated from as many angles as feasible. Take into account paid time off, earned vacation time, and corporate holidays. Take into account any unforeseen events that might have a direct impact on your budget or timetable. To reduce the risk of mistake, establish a feeling of accountability so that all team members have a measurable interest in the project's success.
FAQ
What are the project management phases?
Project management is divided into four phases: planning, build-up, implementation, and closeout, regardless of whether you're in charge of constructing a website.
What is the lifespan of project management?
A project management life cycle is a framework that consists of a series of high-level stages that must be completed in a systematic and efficient manner to turn an idea into reality.
Does the project management triangle operate as intended?
The scope, cost, and time factors make up the project management triangle, which determines the project's quality.
Encapsulating the stages described above, a work plan aids you in documenting them. Make sure to keep an eye on your template and adjust it as your planning process develops. To help you get started, download our easily customizable and comprehensive samples of Project Management Work Plan today!