It's important for businesses and companies all around the w0rld to be able to come up with a comprehensive enough action plan for the strategies that they plan to put in place in and around their company. A layout helps keep the entire company on track for most of the things that they may or may not encounter during the entire duration of their business. A comprehensive plan is very important for companies to make sure that the management do not waste valuable time and resources on ventures that don't actually work as intended. The document is called an action plan, and action plans bring so much to the table that could lead to the fulfillment of the project, turning vision into actual reality.
Coming up and operating with a well written action plan can help you prepare for everything that you may encounter for the entire duration of developing your business. It helps keep track of progress, and make sure that everyone who are assigned to work on implementing your strategies are on the same page as you. You should know by now how important implementing strategies and policies are around your company, it may even be really urgent that can affect your overall business operations. If you try to implement certain strategies and then it fails or it simply doesn't work, then that may prove fatal for your company. That's why you need to get the best out of the document that you are planning to write. To do that, check out these strategy action plan samples that we have listed for you down below. Once you've gotten the hang of the document, already familiar with what it looks like and how it works, feel free to use these samples as guides or even as templates for when you write an action plan of your own.
10+ Strategy Action Plan Samples
1. Strategy Action Plan Template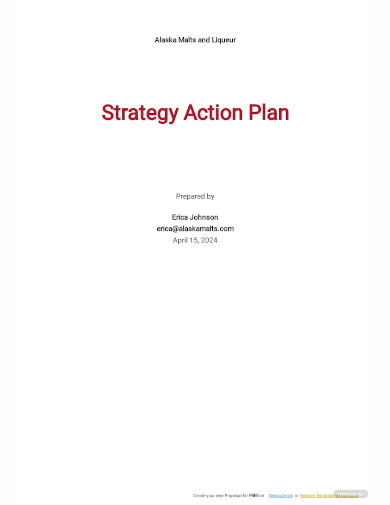 2. Sales Strategy Action Plan Template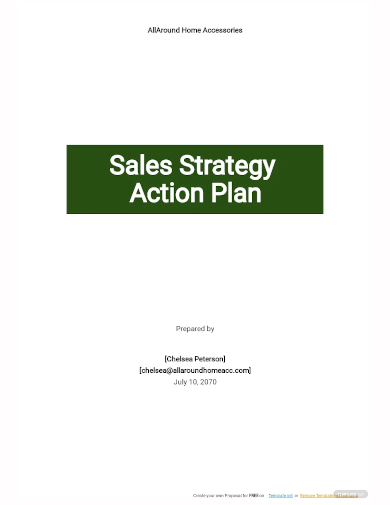 3. Business Strategy Action Plan Template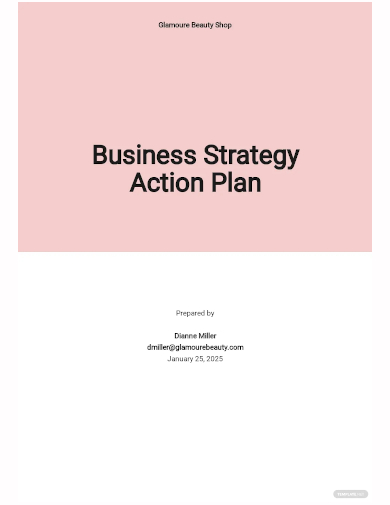 4. Marketing Strategy Action Plan Template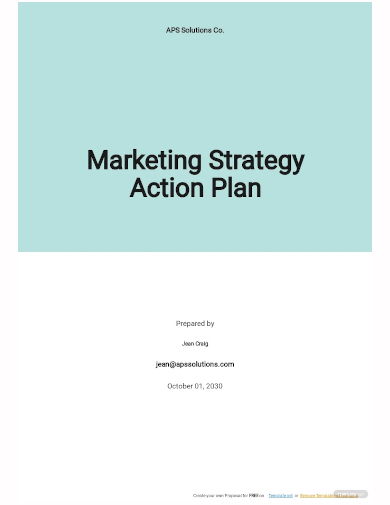 5. Strategy Action Plan Checklist
6. Strategy Worksheet Action Plan
7. Evaluation Strategy Action Plan
8. Sample Strategy Action Plan
9. Project Strategy Action Plan
10. Strategy Development Action Plan
11. Management Strategy Action Plan
What is a Strategy Action Plan?
Strategic action plans are document that present the details, strategies, and outlines for the entire project planning and implementation of the strategies of the company. Action plans can be used for just about any purpose. The specifics rarely matter, if you have a venture that you want to work and and succeed, then writing an action plan is the best initial step that you can take. It's sort of like a checklist enumerates the certain steps and actions that your company needs to undertake in order to properly implement the strategies that you want to implement in and around the company. Though action plans are typically composed of more than just a couple pages, the length largely depends on the scale and the nature of the project that you want to work on or the project that you are currently working on. The contents within your action plan has to be presented with enough details and parameters to make sure that the employees set to work on your project, as well as the rest of the management, know exactly what it is they need to do and exactly how to do it. Everything has to be comprehensive, detailed, and straight to the point. Clarity is the most important component of an action plan. Vagueness brought upon by unnecessary information and too much work jargons can only bring confusion rather than actually clear things up.
How to Write a Strategy Action Plan
The writing process of an action plan involves more than just writing down a list of task and activities on a piece of paper. The first thing that you actually have to do is identify the goals that you have in mind, then the steps and strategies, and finally present those elements properly and comprehensively to make sure that everybody that is set to work on the project are on the same page as you. There are several steps that you need to remember and keep in mind to ensure this. These steps will be listed and discussed down below. As well as some tips here and there  for good measure.
Define your goal
Before you actually begin writing your action plan, you need to have a proper idea of where you want to go and how you want to get there. Identify your goals.  What do you want to see as a result after this venture. Don't just dive blindly into a venture without a proper grasp of your objective as that would only set yourself and your team up for failure. Analyze  your situation, understand the circumstances that you are working with, and apply certain strategic criteria like SMART to make sure that the goals you have identified are feasible and achievable.
List down the steps
Identify the steps that you plan to  take in order to reach the objectives that you have set. Don't bother with the order of your tasks just yet. We want you to identify as much tasks as you can to make sure that you have a full grasp of the things that you plan to do. No sudden tasks from nowhere, no sudden tangents in the middle of the development. Make sure that you provide enough details and parameters to make sure that when the tasks are being done, they are done the way they are supposed to be done.
Prioritize tasks and deadlines
After identifying the things that you need to do, organize the list depending on the chronological order of the tasks. Prioritize activities that require more labor and resources than others, and try to look out for tasks that may have prerequisites before you can actually move on to them.
Set milestones
Small victories often accumulate and turn into bigger achievements over time. Setting milestones along the way will boost your team's morale and motivation by giving them something that they can look forward to even with the deadline still being a ways away.
Identify the resources needed
Gather all the resources that you might need during development even before development has begun. Supplies, materials, anything that you  can and need to use for the development and implementation of the project. Doing so will allow you to keep your focus on developing the project, instead of getting sidetracked in the middle of development because you have a shortage in supplies.
Visualize your plan
Aside from setting and implementing the parameters that you need to put your strategies in place, your action plan should also be able to communicate the elements that you have previously identified. Visualize  the plan if it is able to get the message across, and try to gauge it better to see if the plan is feasible and is actually possible to  pull off.
Monitor, Evaluate, Update
The writing process of an action plan does not stop when you've put your tasks into paper. Action plans are supposed to be live documents, meaning that it should be able to change and adapt over time, depending on how the action plan works with your circumstances and with your environment.
FAQs
What are examples of strategic actions?
Planning
Ordinance
Community practices
Incentive
What makes a good action plan?
A well written action plan is a document that presents and outlines the necessary steps needed to achieve the goals that you have set for the company
What are action steps?
An action step refers to the contents of an action plan which the management or the company undertakes to reach any objectives that they have set.
Action plans can go a very long way for the fulfillment and realization of the project that you may be working on. It's like giving your venture a fighting chance. With the steps and the tips that we have provided you in this article, you should now be able to write a winning strategy action plan of your own.