Are you a fresh grad? A student? An entry-level applicant? Want to apply for a job but have no experience? There's no need to worry. Recruiters will understand if your experience is still at the bottom of the experience ruler.
Lack of experience should not hold you back from landing the job of your dreams. All professionals today have also been in that position. So, do not hesitate to start typing down those skills and life experiences that you have, they just might bring you to greater heights. Refer to our Sample Resumes to give you more ideas on what to lay down when writing your first resume and even if you have no experience.
Resume for Freshers with No Experience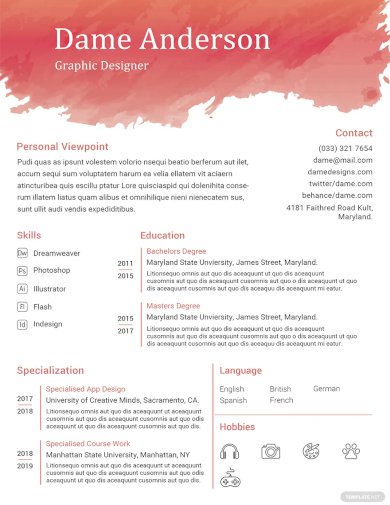 First Time Resume with No Experience Samples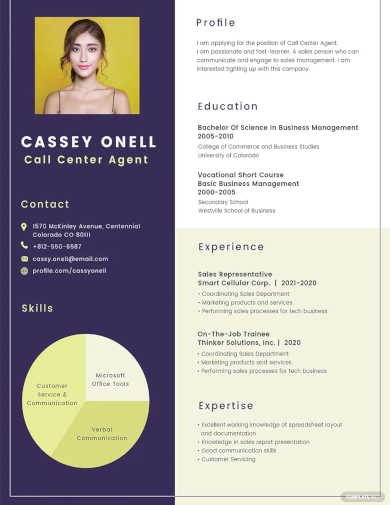 CV with No Experience Sample PDF
Resume for Freshers with No Experience PDF
Summary for Resume with No Experience?
"Motivated and adaptable individual seeking to apply strong skills in communication, problem-solving, and teamwork in a new opportunity. Eager to learn and contribute to a dynamic work environment."
CV for Freshers with No Experience PDF
Resume for Freshers with No Experience Free Download
Resume with No Work Experience College Student Free Download
Writing your very first resume can be so much pressure especially if your experience is quite thin. But even if you lack experience, all you need to do is to let recruiters know that you are still a qualified candidate. Here are a few tips that can guide you in building your very first resume:
Even without work experience, mention life experiences that would be relevant for the position you are applying for.

Showcase your skills. Take a look at the job description of the job you are applying for and make sure to incorporate a few keywords to make an impression that you are speaking the same language as the employer.

List down your educational background. Write down the achievements you had while still in school that you think would be relevant to the job being offered or will impress the recruiter.

Include your extracurricular activities such as clubs and sports you have been a part of. Write down what makes these important and how it has molded you to become the person you are now.

Make your resume look professional. Make use of fonts and writing style that would imply a sense of professionalism. Also check your resume for grammatical errors and typos.
Making your sample resume standout without any professional experience can be intimidating. Just make sure to write it in a manner that will help in getting your message across. Setting the objectives right would help with letting the recruiter know what your goals are. Refer Sample Objectives For Resume for samples of resume objectives that can help your resume be outstanding.
Good CV Examples for First Job with No Experience PDF
How Can I Say I Have No Experience?
Expressing the fact that you have no professional experience can be challenging, but it's important to do so honestly and positively in your job applications. Here's how you can address this situation in a clear and informative manner:
1. Be Honest:
The first and most crucial step is to be honest about your lack of professional experience. Honesty is appreciated by employers, and it sets the foundation for a transparent and genuine relationship with potential employers.
2. Address It in Your Cover Letter:
Your cover letter is an ideal place to explain your situation. In a concise and positive manner, you can mention that you are a recent graduate, career changer, or someone entering the workforce for the first time.
3. Highlight Your Educational Background:
Emphasize your education as a strong foundation for the role you're applying for. Mention your degree, the name of your institution, and any relevant coursework or academic achievements. Discuss how your academic background has equipped you with knowledge and skills applicable to the job.
4. Showcase Your Skills:
Even if you lack work experience, you likely possess skills that are valuable in the job market. Highlight skills such as communication, problem-solving, teamwork, adaptability, research, critical thinking, and any technical or software skills you've acquired.
5. Include Relevant Coursework:
If you've taken courses that are directly related to the job you're applying for, mention them on your resume. This demonstrates your commitment to gaining relevant knowledge.
6. Describe Extracurricular Activities:
If you've been involved in clubs, organizations, volunteer work, or internships, discuss these activities and the skills you've developed through them. Extracurricular experiences can showcase your leadership, teamwork, and commitment.
7. Explain Projects and Achievements:
If you've completed any projects during your education that are relevant to the job, create a section on your resume to describe them. Discuss your role, the project's goals statement, and the outcomes or impact of your contributions.
8. Mention Personal Growth:
Explain how your education and extracurricular activities have contributed to your personal and professional growth. Discuss what you've learned and how you've evolved as a result of these experiences.
9. Be Enthusiastic and Motivated:
Convey your eagerness to learn and your strong motivation to succeed in the role. Express a genuine interest in the company and the position you're applying for.
10. Highlight Relevant Qualities:
Discuss personal qualities and traits that make you a strong candidate. These could include a strong work ethic, a willingness to take on challenges, a positive attitude, and a passion for the field.
11. Seek References:
If you have professors, mentors, or internship supervisors who can vouch for your abilities and work ethic, consider seeking sample recommendations that can be included in your application.
12. Tailor Your Application:
Customize your resume and cover letter for each job application to match the specific job requirements and company culture. Focus on the skills and qualities that are most relevant to the role.
13. Consider Entry-Level Positions:
Look for entry-level positions or internships that are open to candidates with little or no professional experience. These roles are designed for individuals who are starting their careers.
14. Prepare for Interviews:
Be ready to discuss your qualifications and potential contributions during interviews. Showcase your enthusiasm, willingness to learn, and your passion for the role.
In summary, addressing your lack of professional experience in a job application is about being transparent, positive, and well-prepared to demonstrate the value you can bring to the role. Your education, skills, and personal qualities are assets that can set you apart, and it's essential to convey your potential and commitment to employers effectively.
First Time Resume with No Experience Samples Download
Building a resume can be a challenging task especially if you have no prior work experience. But not having enough experience does not define what you can do as an employee. As long as you are able to emphasize and highlight the skills that you know can contribute to the company's well-being, you are sure to get short-listed and be invited for an interview.
Using our example resumes can aid in making the resume-writing task more convenient. These are in Word Document format to make it easier for you to choose a template that suits your personality and fill it in with your credentials.
You can also take a look at our Sample Dance Resumes if you are a dancer aspiring to make a career out of your talent.
General FAQs
How to Write a Resume with No Experience?
Use a functional or skills-based format.
Start with a strong summary or objective statement.
Highlight relevant skills, coursework, or volunteer work.
Emphasize achievements, even if unrelated to your target job.
Include education, certifications, and relevant extracurricular activities.
Use a clean, well-organized layout.
Tailor your resume for each job application.
What Should I Put in My Resume If I Have No Experience?
Contact information.
A strong objective or summary statement.
Education details.
Relevant coursework or projects.
Volunteer work or internships.
Skills and certifications.
Any leadership or extracurricular activities.
What is the First Sentence of a CV?
The first sentence of a CV is typically a brief, compelling statement known as a resume objective or a professional summary. It introduces you to potential employers by summarizing your career goals, skills, and what you can bring to the job.
What is a Freshers Resume Summary?
A fresher's resume summary is a concise statement at the beginning of a resume that highlights a recent graduate's skills, qualifications, and career goals. It aims to grab the employer's attention and make a strong first impression.
How Do I Write a Cover Letter with No Experience?
When writing a cover letter with no experience, focus on your enthusiasm, transferable skills, and a genuine interest in the role. Highlight relevant coursework and extracurricular activities.
Why Should I Hire You with No Experience?
When you have no experience, emphasize your willingness to learn, strong work ethic, relevant skills, and your potential to adapt quickly and contribute effectively to the team and the organization. Show enthusiasm and a proactive attitude.
How to Describe Yourself without Experience?
When describing yourself without experience, highlight your qualities, such as a strong work ethic, eagerness to learn, adaptability, communication skills, and your motivation to excel in the role. Use specific examples from coursework, volunteer work, or personal experiences to support your claims.
How Do you Pass an Interview with No Experience?
To pass an interview with no experience, emphasize your transferable skills, eagerness to learn, and adaptability. Prepare by researching the company, practicing answers to common questions, and showcasing your enthusiasm and potential contributions. Use examples from coursework, volunteer work, or extracurricular activities to demonstrate your abilities.
In conclusion, a no-experience resume can be a powerful tool when honesty, enthusiasm, and relevant skills are showcased effectively. Highlighting your education, skills, and personal growth can make a positive impression on potential employers, demonstrating your potential to excel in your chosen field.