Engagement invitation templates are meant to give you nice designs which you may flaunt before guests and invitees so as to tell boldly and proudly about your engagement. To invite, people always look for smart and unique ideas and here you are presented with a lot of engagement invitation ideas through lovely templates. Use them to see how you may impress the invitees. Each one is designed to give stunning invitation card looks. You can also see Reception Invitation Templates.
Sample Engagement Invitation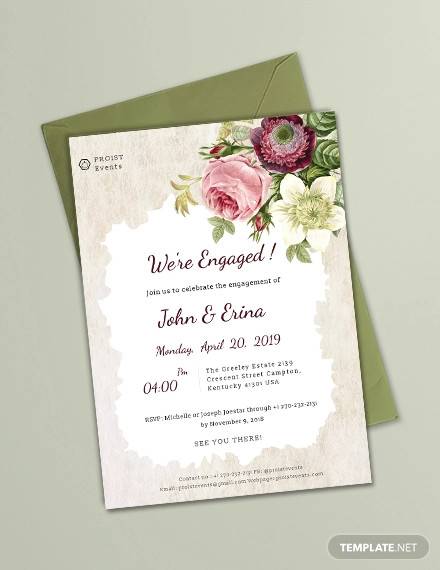 Vintage Engagement Invitation Template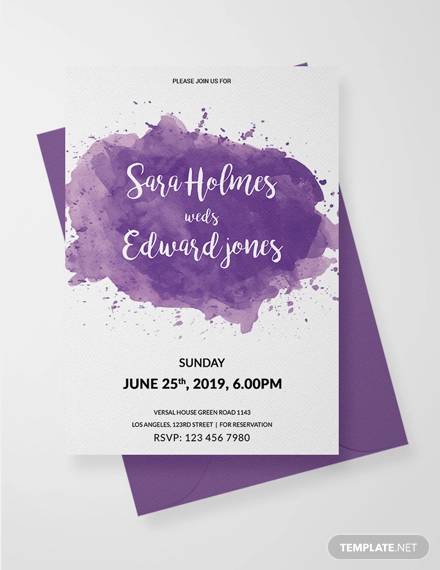 Rustic Engagement Invitation Template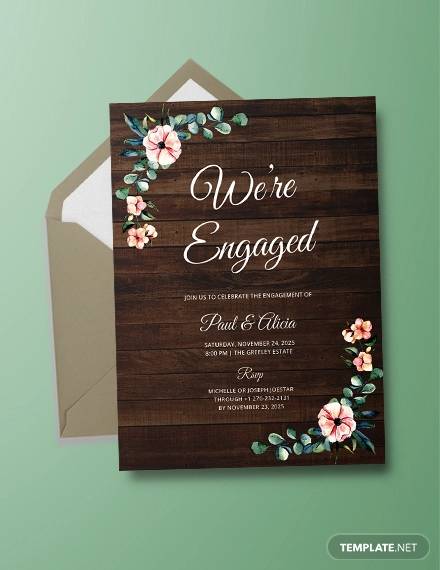 Rustic Engagement Party Invitation Template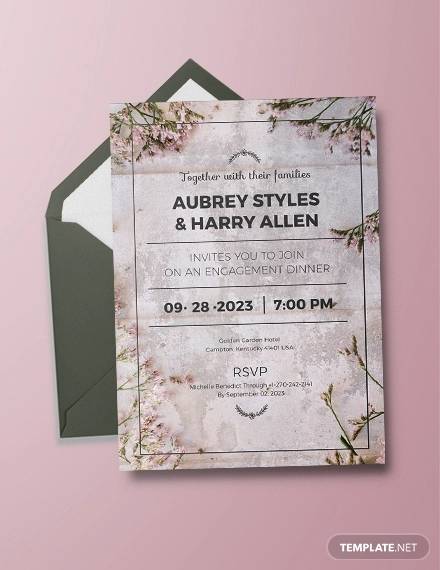 Engagement Ceremony Invitation Template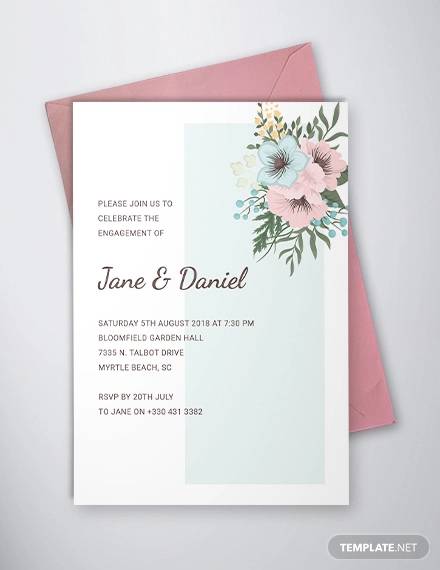 Water Color Engagement Invitation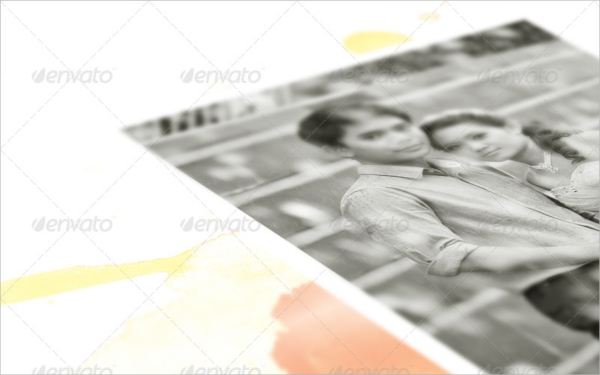 This smart template is in a water color style, and you can use a nice couple photo to tell about the people getting engaged with small invitation notes below the picture. White and smart is the design.
Sample of Engagement Invitation Card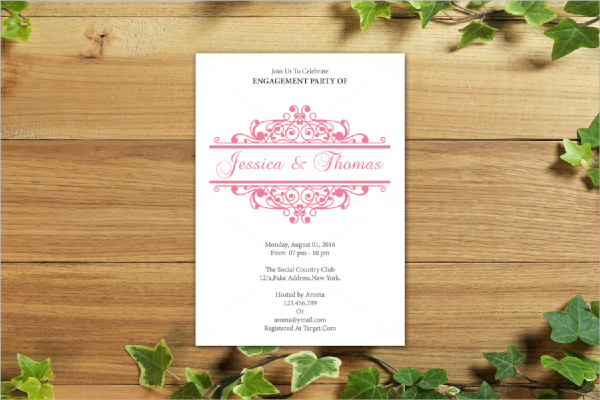 The 5×7 inch invitation card is a simple one with white background, and decorative text on it highlights the couple name with small details of the party. There is no photo provision or anything and it's a simple design.
String Lights Engagement Party Invitation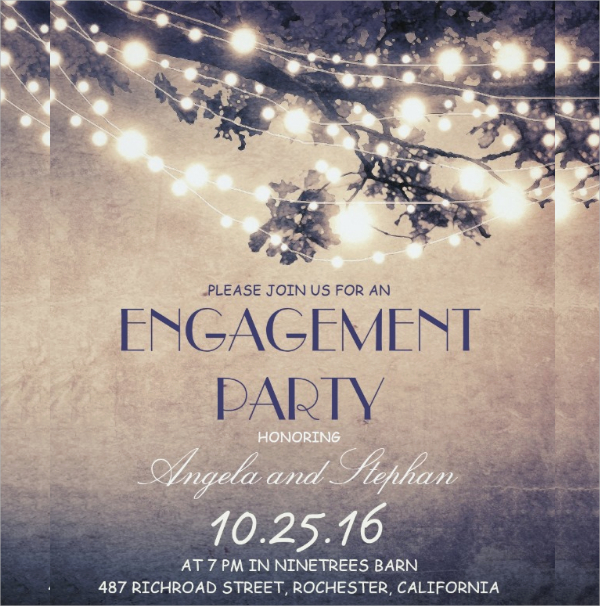 This is one smart idea to invite showing string lights hung from the tree, and the night vision with the wall as the backdrop. The tree silhouette and the sweetness of the lights make it a perfect invitation card for the occasion.
Chalkboard Engagement Invitation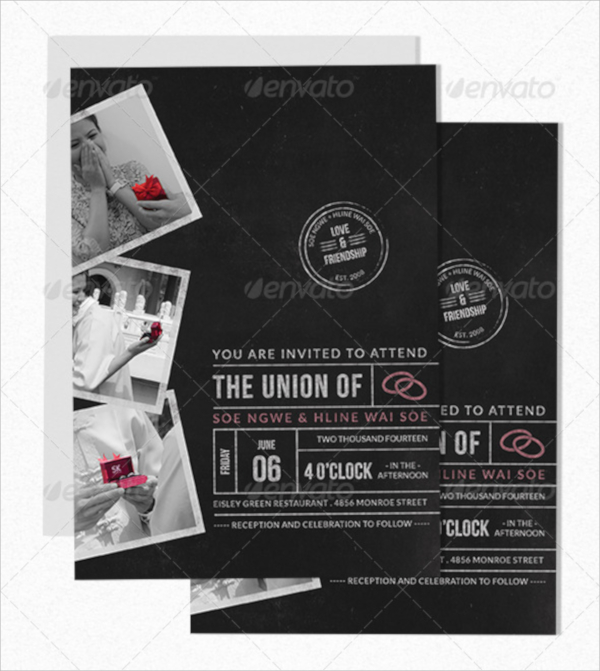 The layered PSD file can be edited in simple steps, and you may add small photos of moments to make this a realistic card for engagement invitation. The stark black backdrop brings high contrast so that any picture you add in gets highlighted.
Engagement Party Invitation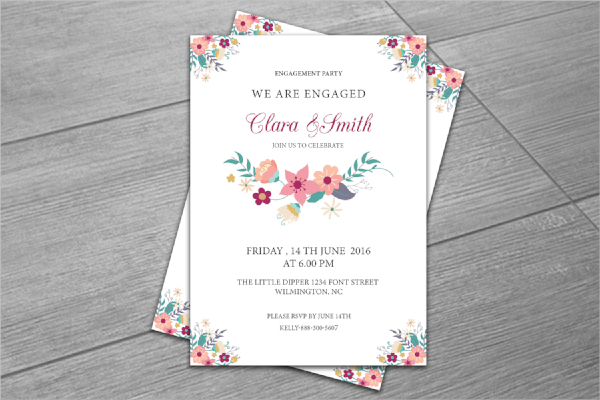 This is another simple and minimalist card design to invite for the engagement, and here you see flowers at corners to define the edges, and the colored fonts in between or at the center of the paper to tell about the event. The usage of colors and the use of small flowers highlight the design nicely on the white. You can also see Funeral Invitation Templates.
Rose Gold Engagement Party Invitation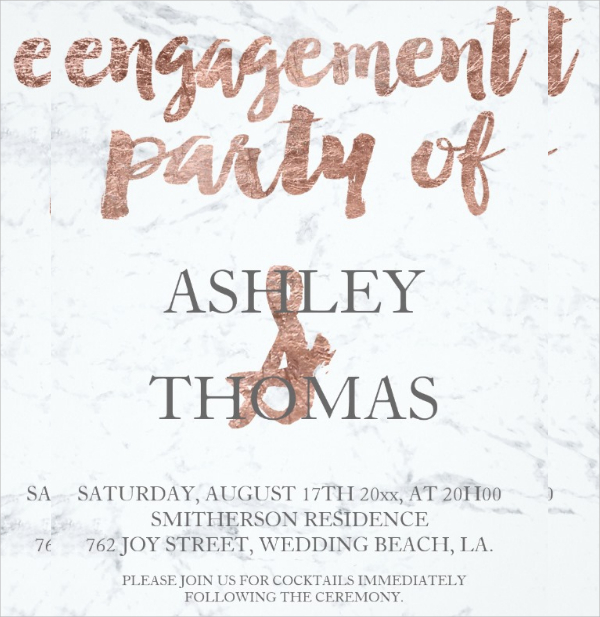 This is an amazing design in golden font. The rose gold color of the font simply sticks out of the white background, as you watch it. This is gorgeous and very intriguing as you use this to declare your engagement in utter style and simplicity.
Bridal Engagement Invitation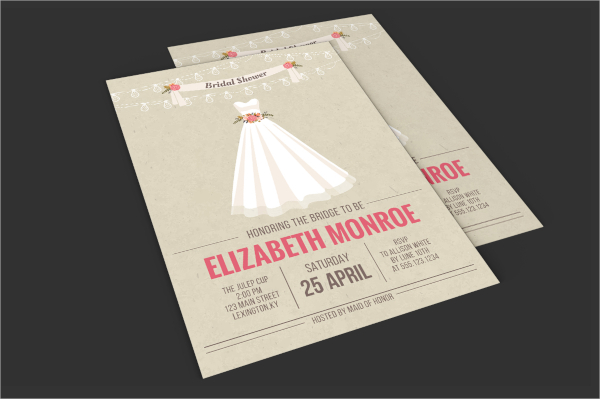 A bridal dress on a pixilated brown background with the message of invitation makes this one sweet, cute and creative as the engagement invitation poster. This one is simple, but has a rich taste and a vintage style about it which you would love.
Engagement & Wedding Invitation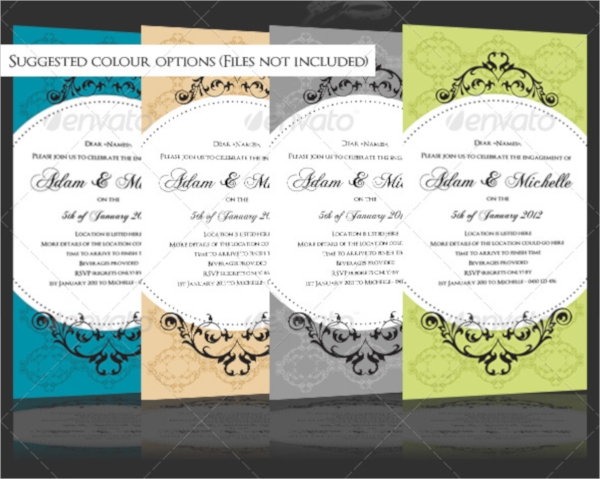 When you use bright colors in contrast to white, it always looks smart and nice; combine floral motifs around the edges to get something worth noticing. The invitation message is centrally placed on white base as the color surrounds the patch. You can also see Vintage Invitation Templates.
Engagement Lunch Invitation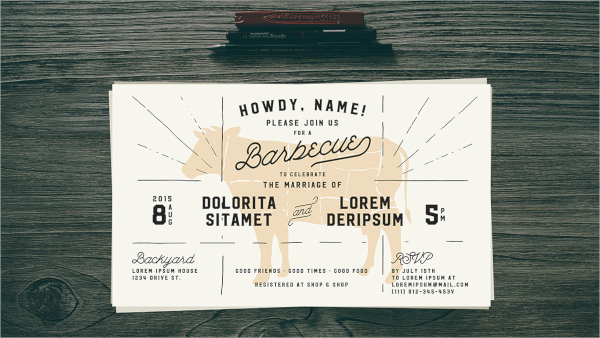 If you are planning a barbeque fest on the occasion of the wedding or invitation, and you want to highlight that, then this one is the right invitation card for you. It's a simple, yet interesting concept where you show the cattle silhouette and the massage on it in black.
Vintage Engagement Invitation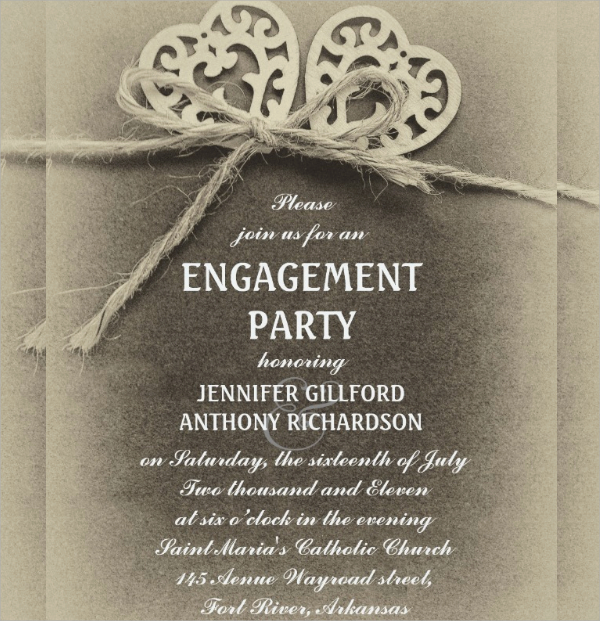 Yellow Colored Engagement Invitation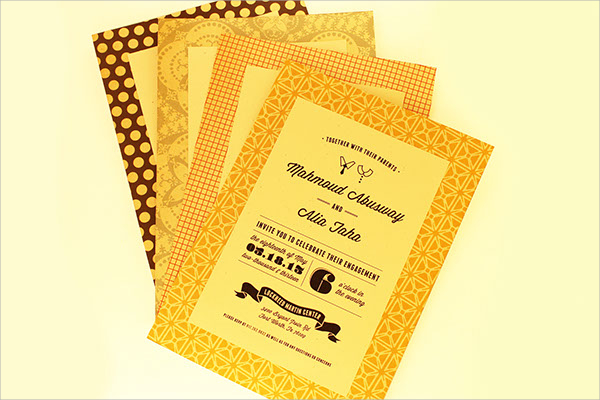 Chalk Board Engagement Party Invitation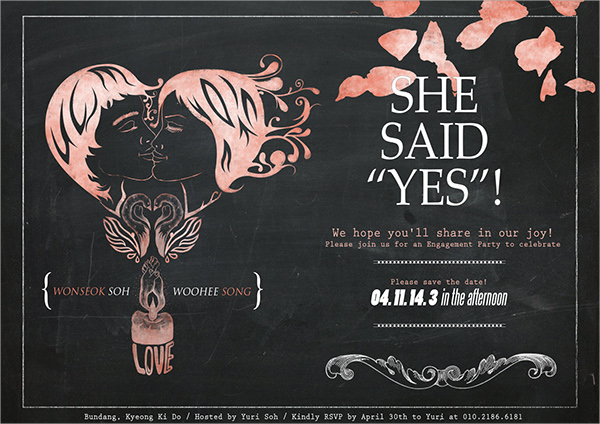 Rustic Engagement Invitation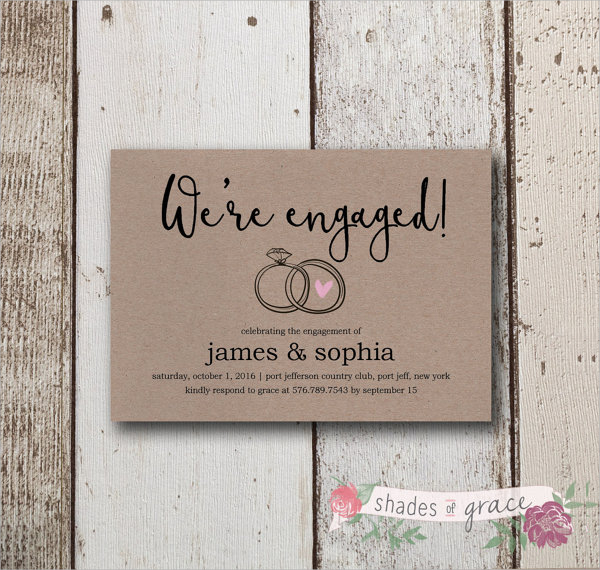 Pink Colour Engagement Party Invitation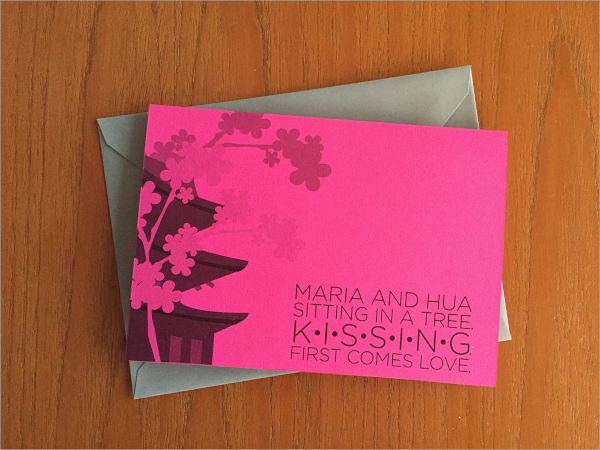 Simple and Sweet Engagement Invitation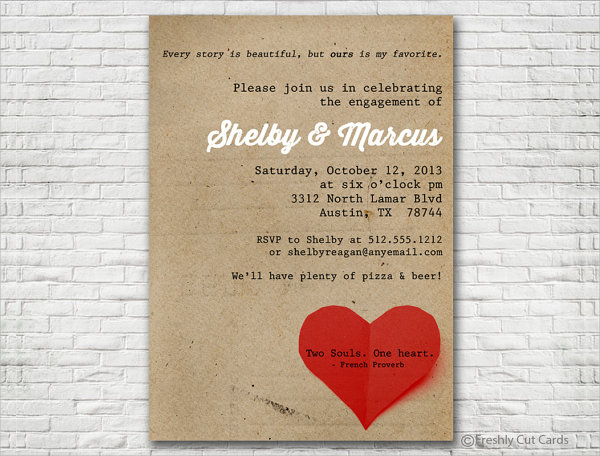 Printable Engagement Invitation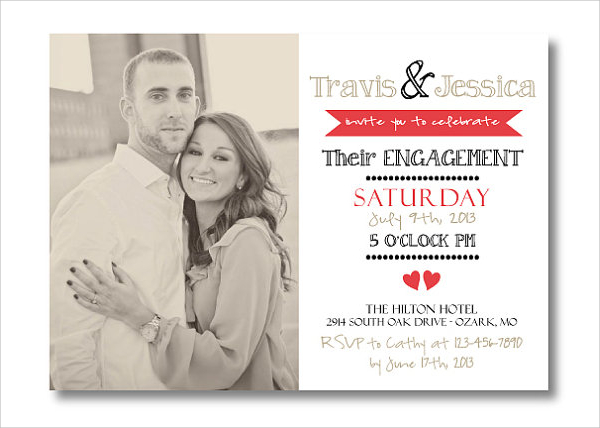 There are several interesting ways to tell the story of your wedding or engagement, and these invitation card templates give you smart ways to interpret in style. Hence you can now give the message to the valuable invitees in style and get complements.