An audit report is created and completed by an internal auditor or an independent accounting professional who conducts an audit. An audit is conducted to asses the assets and liabilities of a company to determine their current and future financial health condition. The report would include the entire audit process and the auditor's opinion based on the assessments done on the company's assets, liabilities, and other financial responsibilities.
An audit can also be done on a specific department within a company, just like the human resources department. The human resources department is responsible for the recruitment and hiring of new employees, as well as the implementation of the company's policies and procedures. The findings of an HR audit are recorded in an HR audit report. Here are samples that you might want to check out.
14+ HR Audit Report Samples
1. HR Audit Report Template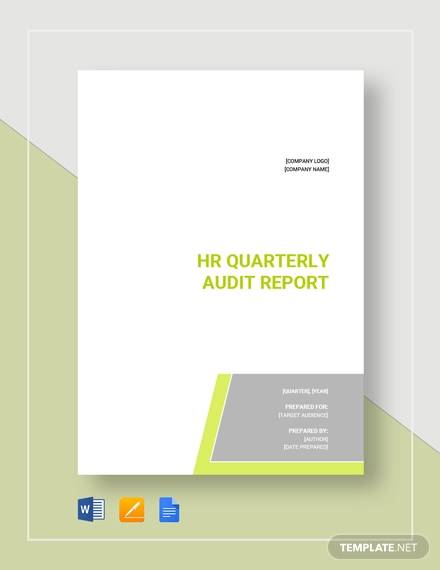 2. HR Internal Audit Report Template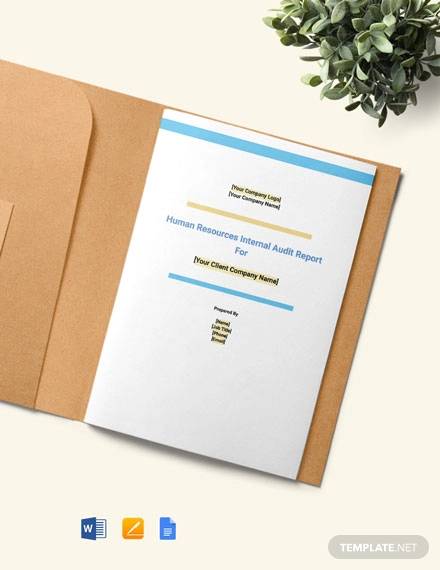 3. Simple Internal Audit Report Template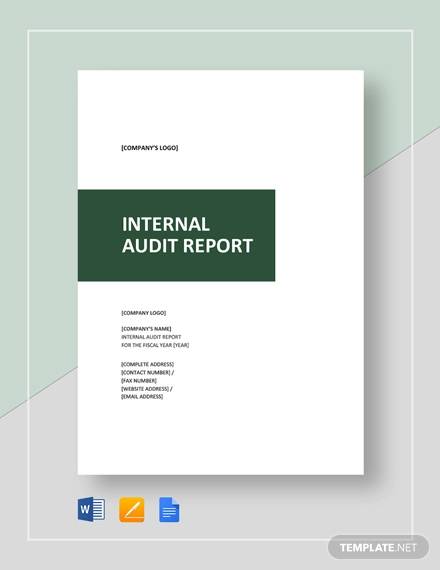 4. Workers' Compensation Audit Report Template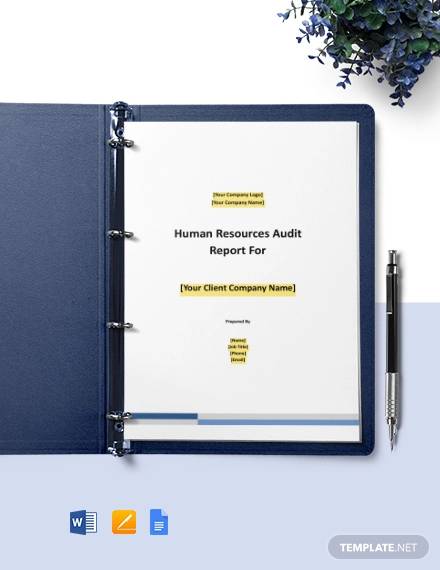 5. Free Internal Audit Report Template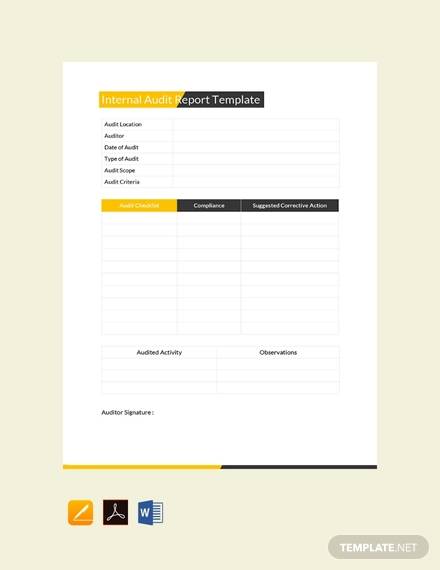 6. HR Annual Audit Report Template
Annual audit reports can be lengthy as they cover a year's worth of audit. Imagine the many things that must be assessed and focused on just to get to the right details and provide accurate information. You'd probably need the help of an HR annual audit report template to get the job done easily and conveniently, and at the same time lessen the time it takes to complete a year's worth of report. This template also includes instructions and descriptions that will help you create quality audit report content.
7. HR Internal Audit Report
An internal audit is a type of audit that is done by an internal auditor or an auditor that is hired by the company itself as its personal auditor. The audit report shown above is a sample of an HR internal audit report that was completed by an internal auditor. The layout used in an audit report would be based on the company's required layout and format or according to the auditor's preferences. In this sample, the audit report uses a simple and common layout where the headings, sections, subsections, and other important details of the report are written in bold letters so that they can be easily read and identified.
8. HR Recruitment Internal Audit Report
The recruitment team of the human resources department is the team responsible for the searching of applicants who are best fit for the job vacancy in a company. A recruitment audit is usually conducted as part of an internal audit to assess and determine whether this department is functioning properly if they are following standard procedures in conducting their jobs. The sample HR recruitment internal audit report above can be used as a reference to help you write your own audit report of this type.
9. Human Resources Department Audit Report
If you need a sample audit report for the entire human resources department, then we recommend that you check out the sample we have provided above. The sample is from the City Auditor's Office in Cape Coral, Florida, which makes it a reliable reference material when writing your own. The sample uses a unique layout that helps the eyes relax. The entire report is accentuated with the color blue, especially parts like the headings and subheadings. This makes the document easy on the eyes as the colors separate the important details from the rest of the text.
10. Human Resources Payroll Audit Report
A payroll audit is necessary so that the payroll processes of a company can be assessed and analyzed to ensure accuracy. Here is an example of a human resources payroll audit report from the City of El Paso, Texas. The sample consist of 12 full pages including the title page. The sample is detailed and complete with an executive summary, background, audit objectives, audit scope, audit methodology, significant findings, etc.
11. HR Audit Final Report
A final report is what you submit after making the necessary revisions to your previous report after it has been checked and scrutinized. You can get ideas and a lot of help by using this HR audit final report sample as your reference. The sample is detailed, and links are provided for important or noteworthy references that will further help you make a polished report.
12. HR Operations and Practices Audit Report Sample
Use this HR operations and practices audit report sample for writing an audit report about the processes and operations being done in your human resource department. This sample will help you come up with a thorough audit investigation and at the same time help you make a detailed report that is worthy of submitting to your superiors.
13. Internal Audit Report of Human Resources
This internal audit report of human resources is from Bernalillo County, New Mexico. The report includes a summary of procedures, a summary of observations and recommendations, introduction, purpose and objectives of the audit, scope and procedures performed, etc. The sample report is detailed but not very length as it only consists of 10 pages in total. Important information and other sections of the sample are written in bold letters and are often underlined. You will surely learn a lot from using this sample.
14. HR Personnel and Recruitment Audit Report Sample
Another useful audit report that you can use to help you write your on audit report is this HR personnel and recruitment audit report sample. This sample focuses on auditing the staff and other personnel that make up the human resources department to check if they are following proper procedures and operations. Use this sample as you would other audit report samples, like daily audit report.
15. Human Resources Management Audit Report
The human resources management audit report is the report created after the entire human resources management was audited. Use this sample as your guide or reference if you have need to write a similar report. You will definitely find this sample helpful.