Planning to start your own restaurant business, but remain confused about where to begin? Allow us to help by giving as much relevant information as possible regarding what a restaurant business plan is. Running a restaurant may not be always fun, but setting your heart and mind to it completely can turn it into an enjoyable and fulfilling venture. Take a look at the restaurant business plan template we have for you and all the other sample plans below to kick start your journey into the world of restaurants!
20+ Sample Restaurant Business Plans
1. Restaurant Business Plan Outline Template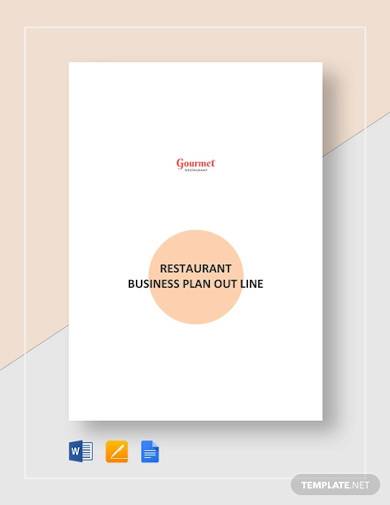 2. Restaurant Business Plan Inventory Template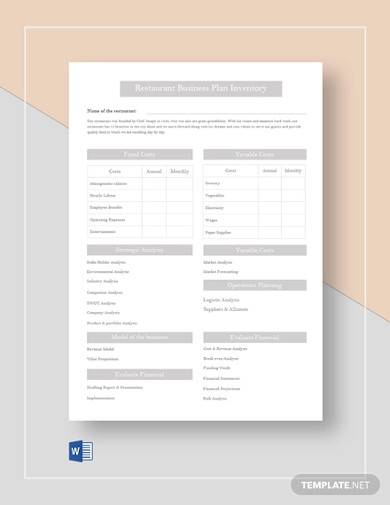 3. Restaurant Business Plan for Investors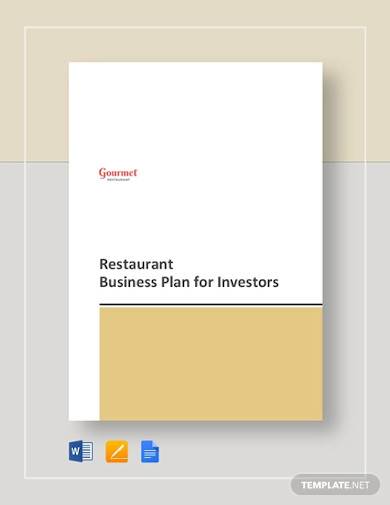 4. Restaurant Business Plan To Get A Loan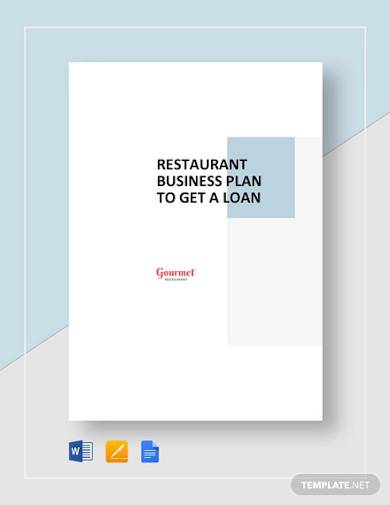 5. Restaurant Business Plan Guidelines Template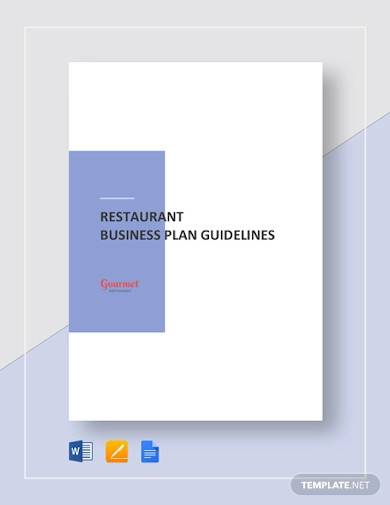 6. Restaurant Franchise Business Plan Template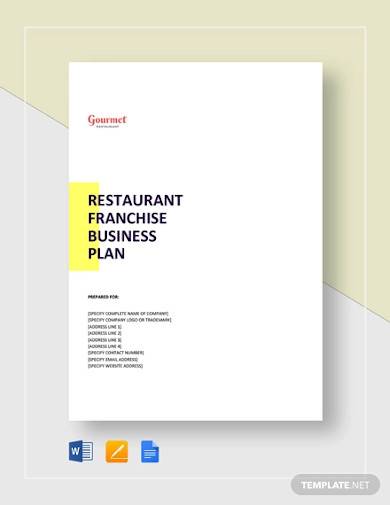 7. Restaurant Business Plan for Landlord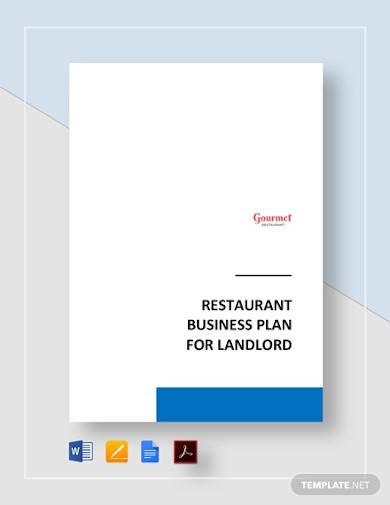 8. Restaurant Business Plan Template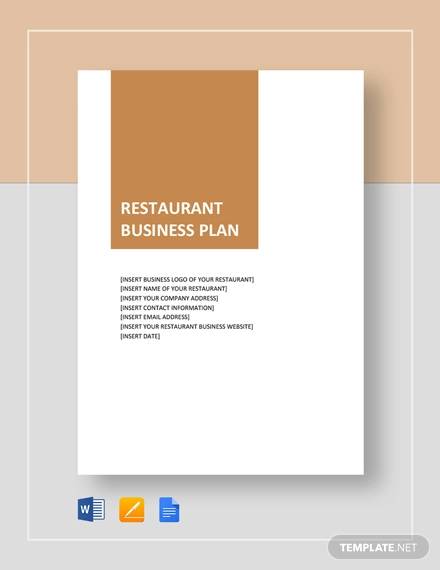 9. Sample Organic Restaurant Business Plan Template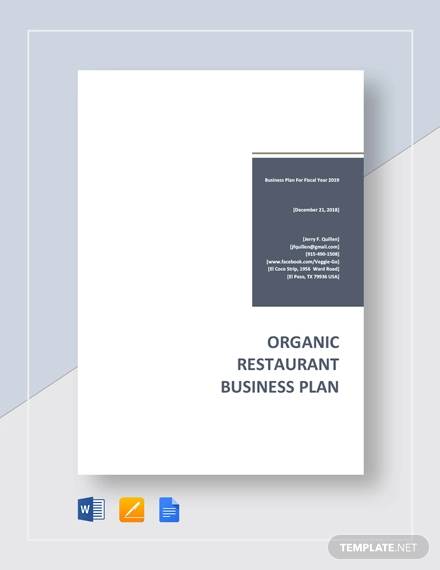 10. Sample Mexican Restaurant Business Plan Template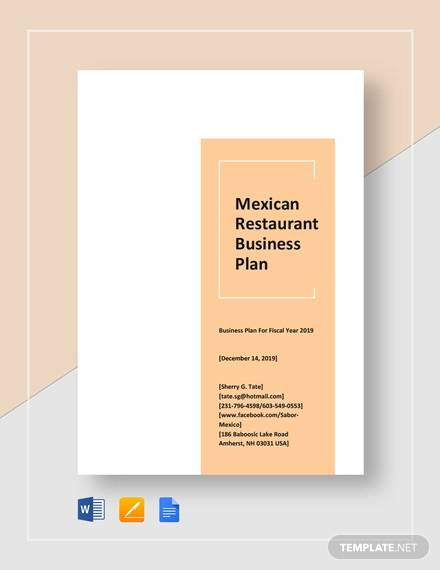 11. Fast Food Restaurant Business Plan Sample Template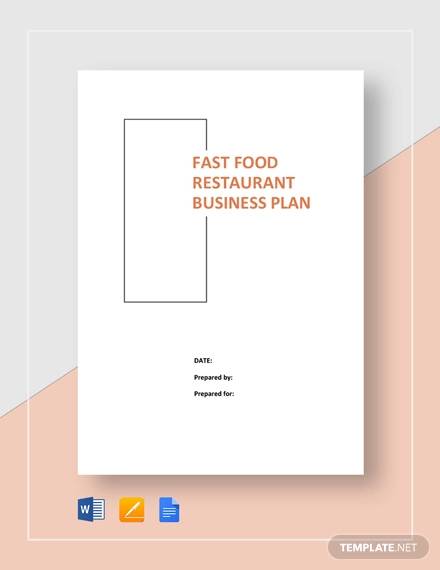 12. Steak Restaurant Business Plan Sample Template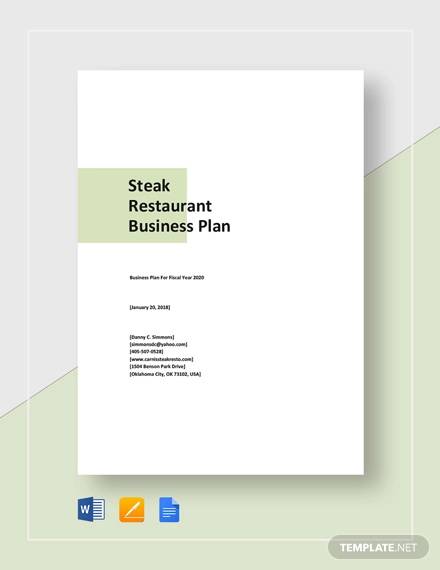 13. Sandwich Restaurant Business Plan Sample Template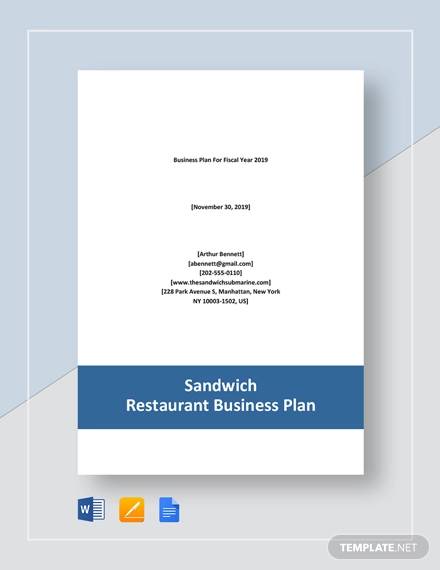 14. Sample Small Hotel Business Plan Template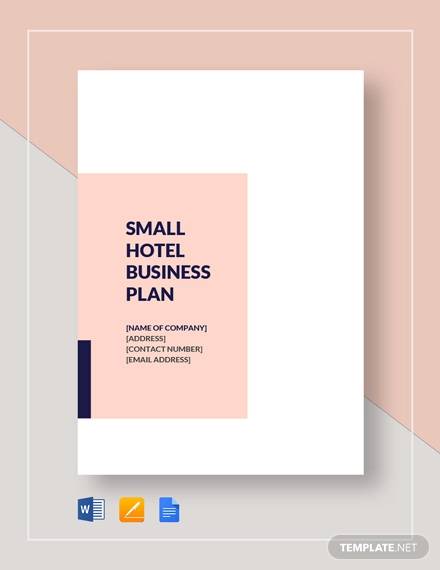 15. Small Restaurant Business Plan Sample
16. Organic Restaurant Business Plan in PDF
17. Restaurant Business Plan Financials in PDF
18. Sample Business Plan for a Startup Restaurant
19. Fast Food Restaurant Business Plan Sample
20. Budget for Restaurant Business Plan Example
21. Basic Restaurant Business Plan Sample
What Is a Restaurant Business Plan?
This is the document where you put all the details of your restaurant plans, from the marketing, operations, and finances. A restaurant business plan doesn't differ that much compared to other variants, such as an electronics store plan or a non-profit business plan. Except for some unique parts, you'll still want to put in the same formatting sections. You'll see what we mean if you decide to download a free restaurant business plan PDF or a cafe business plan PDF.
How to Create a Restaurant Business Plan
Coming up with a business plan for restaurant establishments is never easy. If the templates above aren't enough to help you with a small restaurant business plan, then you may have to take a look at the following steps. Each of these will take you just a bit closer to the output you desire.
Step 1: Research and Examine the Market
Conducting research about the market will help you understand what they are all about. You must not only know your target audience, but also your competitors. Look into their weaknesses and strengths; determine what unique opportunities they have. If you study any business plan template for restaurant establishments, you should see that each one comes with its own marketing business plan that takes all market research findings into account.
Step 2: Summary and Description
Once you have all the details of your research, proceed to make an executive summary. This means adding details like who you are, what you do, and more. This way, the reader gets a good idea of what you are all about. Remember that you only need to mention details that need to be added in the plan, extra information is not necessary.
Step 3: Marketing Strategies
Again, if you have ever downloaded a restaurant business plan sample, you'll see that it is comprised of different kinds of smaller plans. Those will include the likes of a management plan, strategy plan, and a development plan, among others. All of these put together can help you plot out how you will run your restaurant. Remember that customers will look for what makes you unique and better than the other restaurants and food joints that are easily available for them. Win your customers' hearts by showing them what makes you stand out of the box.
Step 4: Design the Business Structure
Even when you decide to write the business plan on your own, it helps to download and study a sample restaurant business plan or a startup restaurant business plan sample. That way, you can have a more intricate idea of how to design the business structure. To provide you with further tips, you may describe what cuisines you plan on providing. For example, running a coffee shop will require you to describe the specific flavors of coffee or what other food items you have on your menu. Remember that the small things make the most difference, so make sure that you cover all of them.
Step 5: Calculate the Budget
In any business plan, a budget plan plays a crucial role. It helps you in understanding what the incomes and expenses are for your business to run. Budgets also help you understand what you can do if you incur any loss and how you can cope up with them with ease. Financial details are what make a budget, so do not miss out on even the minutest detail.
FAQs
What are the key elements of a business plan?
The key elements of any business plan are the executive summary, the business' overview, the sales and marketing strategy, the operations strategy, and the financial plan.
Why is a business plan important?
There are three main reasons why having a business plan. First, it is meant to maintain business focus. Then it is there to help secure outside financing. Lastly, it is to help map out your growth plan.
What are the four main types of business plans?
First, there is the short-term plan. Then you have the presentation plan and the working plan. Lastly, you have the what-if plan.
As you can see, it is always advisable to have a stable plan in mind. Whether you decide to download any of the sample food business plan templates above or if creating one from scratch is more of your thing, you are guaranteed a measure of success after reading this article. Don't waste any more time and get started with your work today!