The foundation stone of every successfully completed project is good planning. Without planning, professional work cannot be completed perfectly. Your project may get completely messed up at the end, and thus it is advised that you should create a Sample Work Schedule before your start working on a project. Different types of work, require different types of scheduling. The best choice for creating schedules is by opting for online samples or templates. Use the free templates to make your schedule accurate and effective.
Work Schedule Template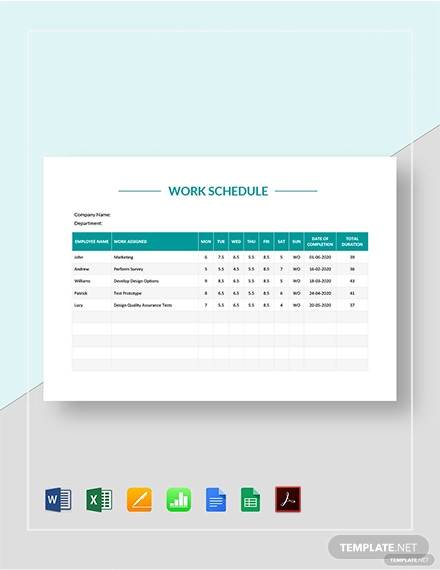 Daily Work Schedule Template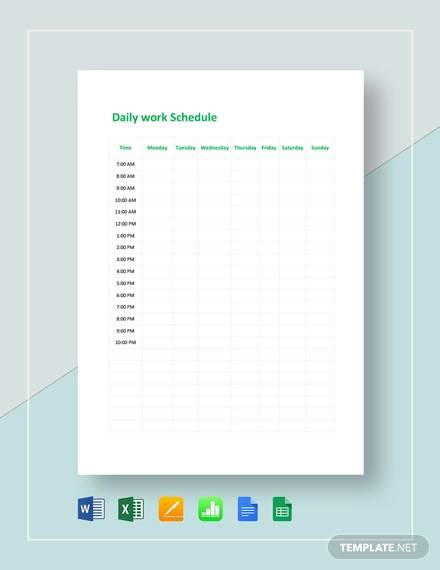 Blank Work Schedule Template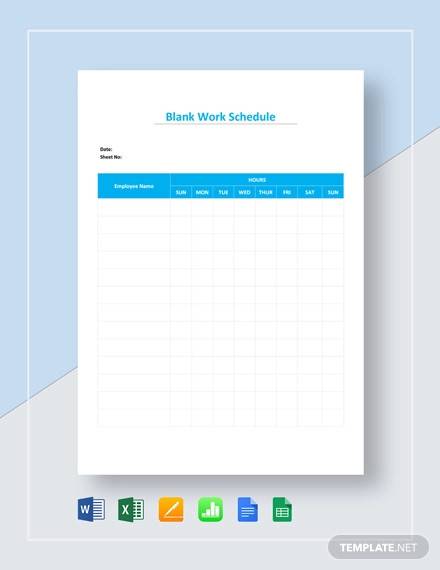 Weekly Work Schedule Template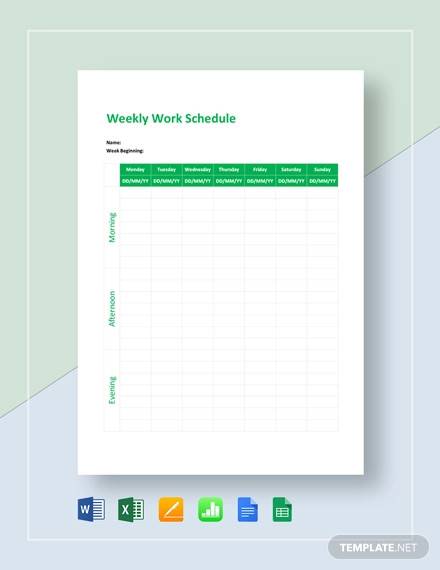 Monthly Work Schedule Template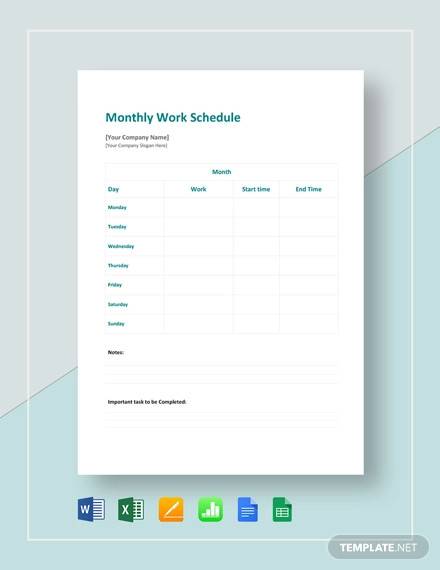 Employee Work Schedule Template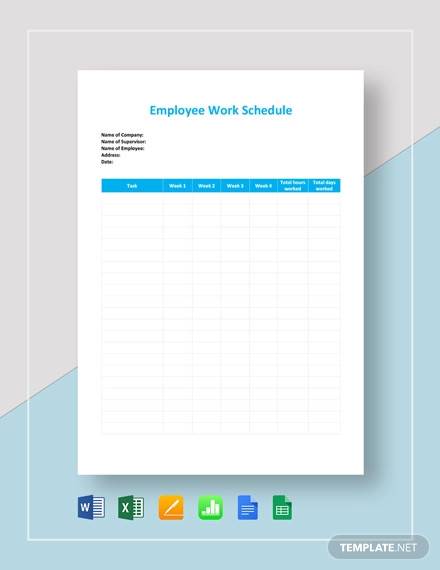 Construction Work Schedule Sample
Construction work is generally vast or extensive. To manage construction projects in methodical approach, you need proper planning. To create your work schedule, you can follow the structure of this sample.
Electrical Work Schedule Sample
Electrical work includes so many things. Right from electrical wiring to testing the connection and repairing the flaws, the whole process seems a little daunting unless you have a properly written work planner.
Renovation Work Schedule Sample
Typically house renovation includes a lot of things. For example, it includes outdoor and indoor renovation, kitchen renovation, bathroom renovation, auditing present situation of the house and many more. Get this work planner sample to create your renovation work schedule.
Restaurant Work Schedule Sample
Running a restaurant is a hectic job. Customers need everything to be perfect in such industries. Thus, it is always good to adopt planned approach or managing things. Use this sample work planner for that purpose.
Work Schedule Form Sample
Blank Work Schedule Calendar
Flexible Work Schedule
What is a Work Schedule?
A work schedule has been typically defined as schedule that is formatted to carry out a work in methodical or systematic approach. Using Weekly Work Schedule makes things easier for us. Before starting a project, which is vast or extensive, we need to plan every stage of the project. Proper planning will help to complete the project with perfection. Moreover, it helps following a schedule.
Different people create their work schedule in different styles. Some people prefer weekly planner template, while some people prefer using daily work planning samples for creating their work schedules. HR managers need to create such schedules for the employee teams in order to conduct the projects with perfection.
Why Work Schedule needs to be Created?
It is always important to create work schedules, as it helps in following a proper way of conducting a job. No matter large or short, creating schedules for any sizes of projects is always beneficial. Systematic approach helps in many ways.
Firstly, it makes it easier to manage the work in different phases. It allows the work to be done in different phases at the same time through different departments. For example, in a construction scenario, various phases of development are there. It is good to carry out a few phases simultaneously so that work can be completed quickly. This is why Monthly Work Schedules need to be created.
Who needs to Create a Work Schedule?
Any working individual can create a schedule for himself. In various companies or organizations, HR managers or small business owners or team leaders do the job of creating work schedules for the employees. As per the requirement of the project, they create work schedules of different formats. You may also see Employee Work Schedule Templates
Some people create week based schedules, while some people like to create monthly based schedules. Daily work based schedules and hourly schedules are also not uncommon. To create your own daily planner, it is always a good idea to find some online samples. Using samples helps to make the schedule more accurately formatted and easier to be followed. You may also see Staff Schedule Templates
If you are looking for creating your work schedules, then opt for the online daily planner template. Using a template is always considered as an effective way for creating work schedules. It makes the process of creating schedule easier hassle free. When you make work schedules, choose the sample carefully.
If you have any DMCA issues on this post, please contact us!