The idea or the concept of the rent-to-own may seem sophisticated, or better yet, beneficial instead of the idea of solely renting. In terms of renting to own, it is important and essential to know some insights or some key information that would make you knowledgeable and confident enough to deal and to handle more scenarios and situations in relation to the subject matter.
Perhaps it would be very helpful for you to have a look at this page's Sample Contracts for free, which you might find helpful enough for gathering some insights as well as some knowledge inclining toward the rent-to-own concept that you are planning to engage in.
Simple Rent to Own Home Contract Template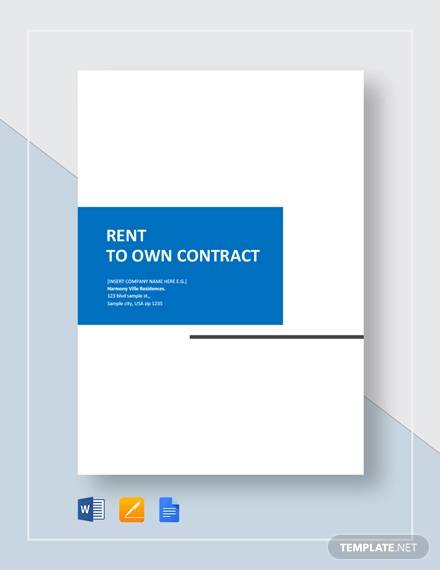 Sample Car Rent To Own Contract Template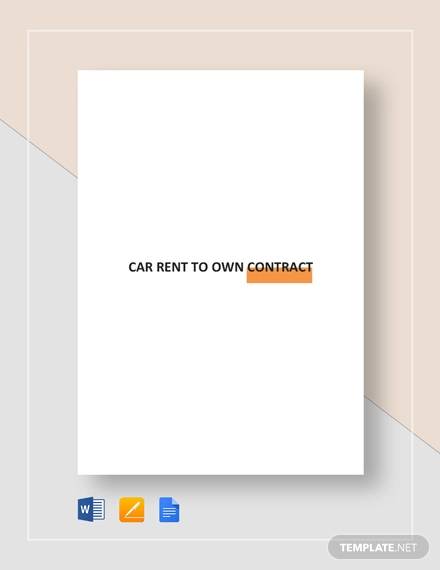 Home Rent to Own Contract Sample Template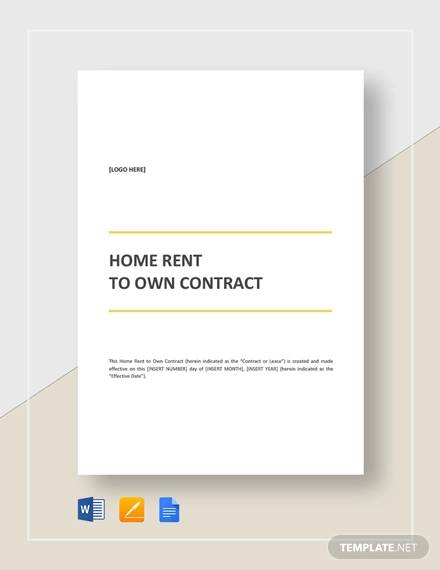 Free Rent-to-Own Contract Sample
Rent-to-Own Residential Contract Sample
Car Rental Contract to Own Sample
Aside from that, it could also be helpful for you to check out this page's Loan Contract Samples as a reference or as a guide that you can use or modify for your own. It is also important to know about rent-to-own basic contracts since it is particularly growing and developing these days. According to Nolo, there are basically two components of the rent-to-own agreements, which are the following:
Option to Purchase – unlike the rental or lease contract, the option to purchase allows the tenant the option and the right to buy the rental property within a definite period of time in exchange for an option fee.
Rental or Lease Agreement – this kind of contract states that the land property title will remain to the landlord until the tenant executes his or her option to purchase the property.
Aside from the two components of rent-to-own, as someone who wanted to own a land property, you are involved in a landlord and tenant relationship, of which it is only crucial for you to be aware of the obligations of landlords and tenants under a rent-to-own agreement. Tenants will be responsible for the repairs since the tenant will eventually own the house property. And along with it, the tenant also has to fulfill his or her lease or loan obligations.
Rent-to-Own Equipment Contract Sample
Rent-to-Own Property Contract Sample
Lease Agreement with Option to Purchase Real Estate
Furthermore, before jumping in and taking leaps of measures and drastic actions onto pursuing and engaging into rent-to-own, you have to weigh the pros and cons first.
Not only that, but you also have to consider a lot of factors such as the environment (of course, when moving from one place to another would affect your day-to-day activities), the accessibility, and one of the most important factor that should be considered when choosing and deciding for a house property is to make sure that the house property or the unit has an exit passageway in case of emergencies, ensure that the house property is of good condition, and minimal to no repair is or will be needed.
It is also necessary to ensure that the house property has complete documents so that there will be no problem whatsoever in dealing with paperwork after the turnover. For your comfort and convenience, you can definitely refer to and check out this page's Sample Lease Contracts. If you are looking for other sample contracts, just browse through our website.