So you've decided to tackle the enormous responsibility of training new hires. It's good to keep in mind that an important part of any training program is the acknowledgement of its needs and goals. After all, you can't develop people without really knowing which direction to turn to. If you're having trouble with determining your trainees' needs, then a training needs analysis is what you should conduct. To help you out, not only will we discuss this further below, but we also have a list of wonderful templates for you to choose from. Read on and see for yourself!
17+ Sample Training Needs Analysis Templates
1. Management Training Needs Analysis Template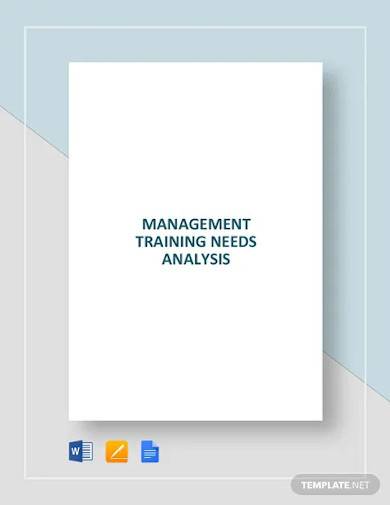 2. Personal Training Needs Analysis Template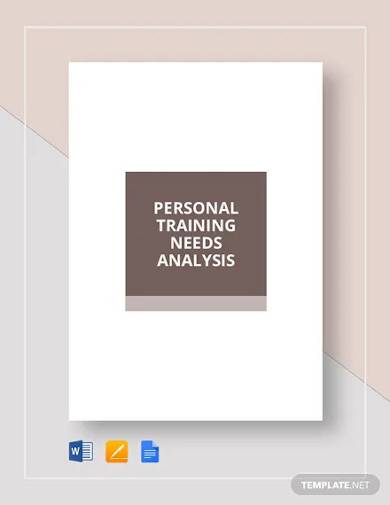 3. Training Needs Analysis Report Template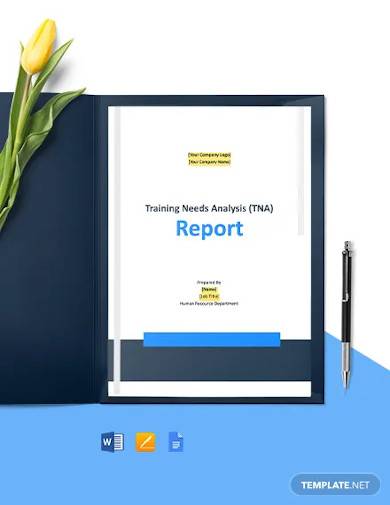 4. Training And Development Needs Analysis Mind Map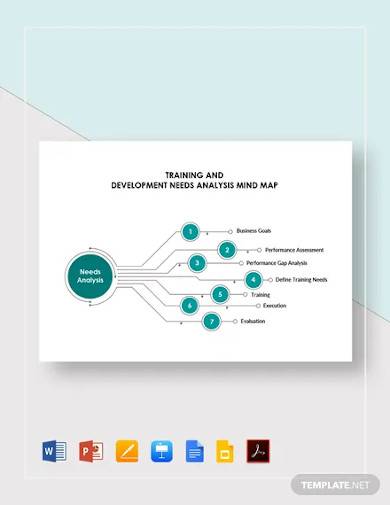 5. Sample Training Needs Analysis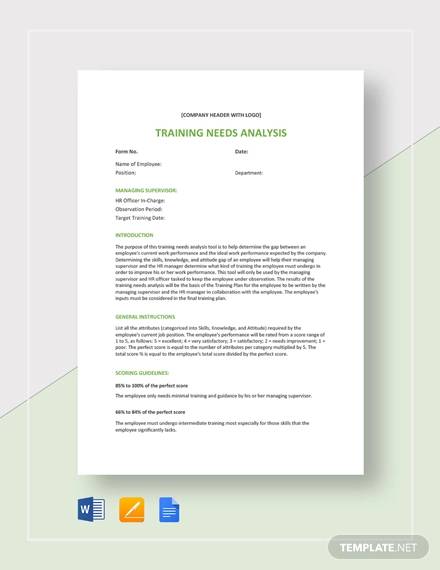 6. Simple Training Needs Analysis Template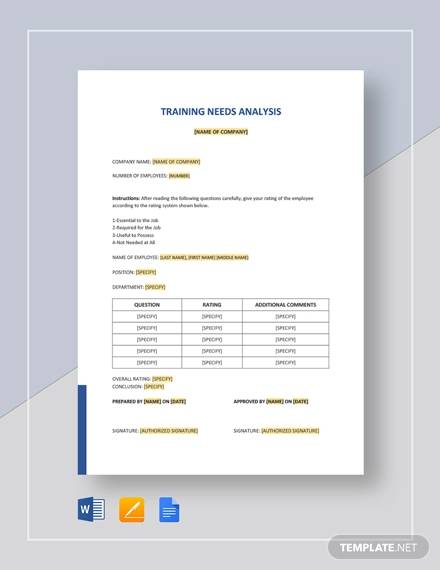 7. Training Needs Analysis Template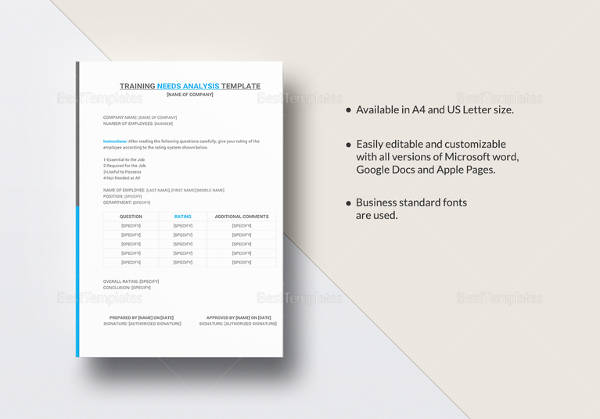 8. Personal Training Needs Analysis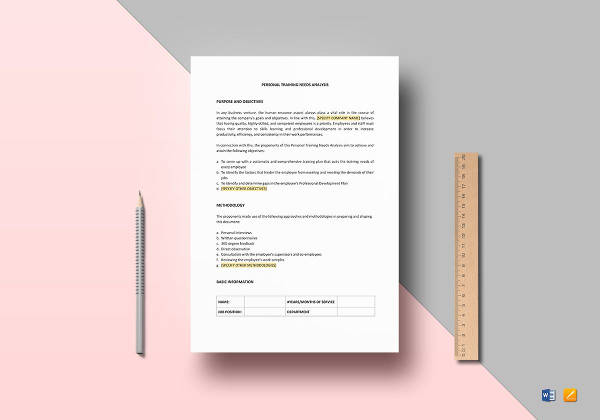 9. Training Needs Analysis Template Free
10. Training Needs Analysis Template Excel
11. Training Needs Analysis Questionnaire Template
12. Management Training Needs Analysis Template
13. Training Needs Analysis Process
14. Training Needs Analysis Example
15. Training Needs Analysis Evaluation
16. Training Needs Analysis Template for Customer Service
17. Sample Training Needs Analysis
18. Training Needs Analysis Template NHS
What Is a Training Needs Analysis?
By definition, a training needs analysis is the process where gaps between the company's training and the need for it are identified. It is often the first stage of the entire training process and is concerned with making sure the training will solve the company's problems. The benefits of training needs analysis are quite numerous, with obvious being how it makes unqualified employees more competent and that the training programs will become more efficient. Writing up a training needs analysis form is not too complicated either, with even complete beginners capable of succeeding on their own.
Steps for Conducting a Training Needs Analysis
Now let us turn to the meatiest part of the article: the act of conducting a training needs analysis. Those who choose to download one of the sample training templates above may still find the following steps interesting and informative. It will help to have training needs analysis tool or training needs analysis software at your disposal.
Step 1: Focus on Specific Skill Sets
A crucial decision that sets the stage for your future training programs is what skill sets to focus on. Make this choice early on not just for your employee training efforts, but also for the benefit of your recruitment. Hiring people with pre-existing skills will help make things easier and faster for you.
Step 2: Take Time to Evaluate Your Staff's Skills
The next step is to stop and see what your present staff's skills are. Evaluate where they are now in relation to where you want them to be. Doing so will help you see who is at your desired level and who needs more help and staff development training to get there.
Step 3: Highlight Any Gaps in Their Skills
Every employer would prefer their teams to be comparable to one another in terms of skill. For that reason, it is important that you highlight any existing skill gaps. The purpose of this is to further come up with training ideas that can allow you to close said gap and help everybody become equals.
Step 4: Make Suggestions and Recommendations
The last step you should take is to write down any suggestions on the training needs analysis report. In doing so, you can help offer more logical solutions for your training programs. This can also be educational for other managers or even the staff, who may want to know what the next step of their corporate training is going to be.
FAQs
What is a training needs analysis' purpose?
The true purpose and importance of training needs analysis today is to help businesses in developing the necessary productivity skills of their employees in the best and most effective ways possible.
What are the levels found in training needs analysis?
For any training needs analysis, the first of the three stages begins with the individual, followed by the job, and then the business organizational level.
What are the most common training methods?
Among the common training methods that anybody can utilize include technology-based learning, simulators, coaching, and group activities. These can also be the subject of individual topics stemming from looking into training needs analysis methods.
There's clearly a lot that goes into the development of any training needs analysis sample. From its formatting to whether you should use a specific kind of software, its nuances require a careful approach from anyone. Now that you have seen our own examples of what a training needs analysis template is like, you're now in a better position to choose. Will you download one or do it on your own? Regardless of your decision, act now and put your new-found knowledge to good use!