Companies that are involved in a construction project must handle various documents such as contract agreements, construction management plans, work invoices, notice to proceed, change orders, and more. It also includes the management of documents for the payment process used at the worksite and in the back office. Another one of these documents is the schedule of values which lists everything from the beginning to the end of a project proposal.
10+ Schedule of Value Samples
1. Schedule of Values Construction Template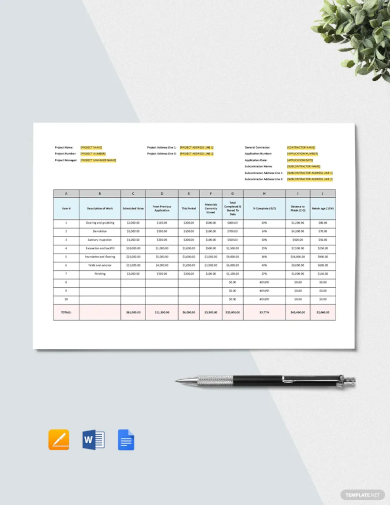 2. Small Construction Schedule of Values Template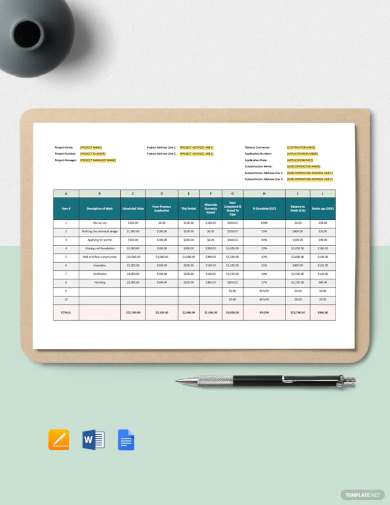 3. Schedule of Values
4. Schedule of Values Construction
5. Sample Schedule of Values
6. Basic Schedule of Values
7. Project Schedule of Values
8. Subcontractor Schedule of Values
9. Formal Schedule of Values
10. Professional Schedule of Values
11. Schedule of Values Review
What is a Schedule of Value?
A schedule of value (SOV) is a document that provides a list of every task item on a project with its value or cost. This document represents the whole construction project as well as its contract price, from start to end. With a schedule of value, architects or project owners will be able to easily determine the percentage of each task that has been completed. A schedule of value is a part of project management that explains the chronological order of contact and is used to organize a project, communicate with architects, provide information to clients, and collect compensation.
How to Make a Schedule of Value?
Contractors who are involved in large projects use a schedule of value to keep track of and monitor their budget management, costs, and with payment application management. A schedule of value is also used for projects by small businesses with fixed prices, budget plans, or maximum price contracts. After a contractor is assigned a project, they will be required to submit an SOV in the first stages of the project.
Step 1: Include a Section for the Project's Basic Information
In the heading and basic information section of the document, include the project name, project number, name of the contractor, name of liaison or contact person, name of the clients, client billing address, client service address, name of the architect, architect application date, and architect application number.
Step 2: Use a Project Management Spreadsheet
For more effective project management, use a spreadsheet to itemize each section of the job, provide an outline of its timeframe, and calculate the possible cost. In the spreadsheet, add rows to represent the item number, job description of the task, estimated cost or scheduled value, construction dates, percentage completion, retainer, first payment, and the due date of the final balance.
Step 3: Add a Section for Consent and Acknowledgement
The last section of the document will be consent and acknowledgment. This section contains the space for the client's, the architect's, and the contractor's signatures. It also includes the date of their acknowledgment.
Step 4: Review the Document
Before submitting the application for payment, give enough time to recheck and confirm the values indicated in your schedule of value. If you are not satisfied with the information that your SOV contains, you can communicate with the project owner to confirm its format and level of information.
FAQs
What are the best practices when creating a schedule for value?
If you are creating a schedule for value, determine the information your project manager needs to track the progress of your project, design your schedule for value according to the requirements of the project, include the details on the final payment's due date, analyze the expenses, and make sure to avoid overbilling.
What does a schedule for value commonly contain?
A schedule of value contains information about the item number for easy identification, work description, the scheduled value of work items, completed works, percentage of work finished, amount to be billed, retention, and the total.
What are the benefits of utilizing a schedule of value?
With a schedule of value, you can maintain the order of your tasks such as determining project costs and ensuring that it is within the budget plan. It also helps in establishing guidelines for employees, keeps track of them, and simplifies payment collection.
A schedule of value is one of the essential documents needed for effective project management. This document enables you to build trust with your business partners and team members and encourages you to take accountability for making sure that the project is accomplished on schedule and within budget. It is also used to provide details on the materials, labor, and money needed to complete a project.