Revenue projections play an essential role in running a business. The revenue you expect for your company drives your activities in terms of function and development. However, projecting or estimating your company's revenue is not an easy task. It is the hardest and complicated to forecast. It requires specific knowledge and skills to make it possible. Luckily, there is a way to make it easier for you. You can use our downloadable revenue projection template. They are easy to use and edit. To know more about this topic, read this entire article.
FREE 10+ Revenue Projection Samples
1. Sales Projections Template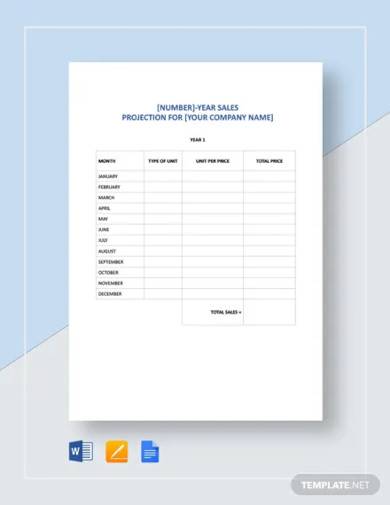 2. Weekly Sales Projection Spreadsheet Template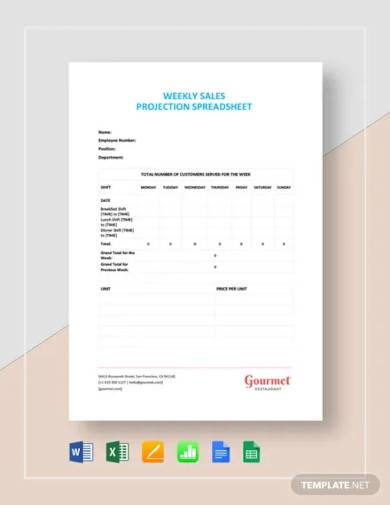 3. Financial Projections 3 Years Template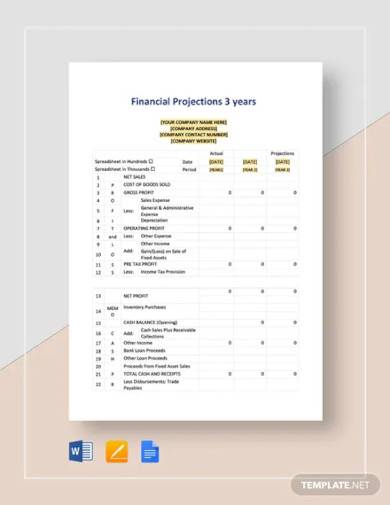 4. Sales Analysis Report Template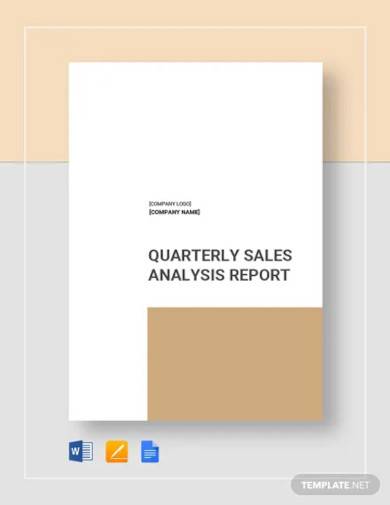 5. Estimate Sheet Template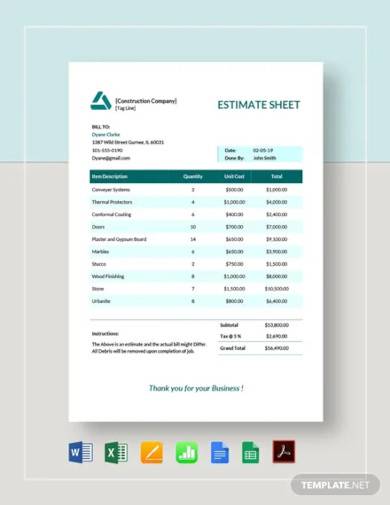 6. Blank Estimate Template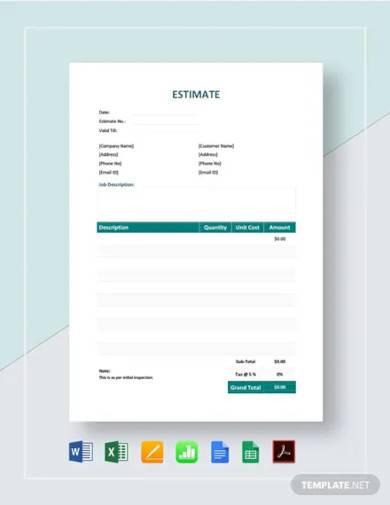 7. Blank Company Estimate Template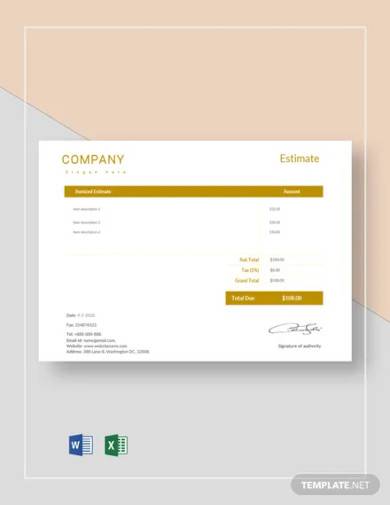 8. Sample Sales Projection Process
9. Profit & Loss Statement Template
10. Revenue Forecasting Template
11. Five-Year Financial Forecast
What Is a Revenue Projection?
A revenue projection or revenue forecasting is a vital aspect of any business plan because it can help strategize how much and how rapidly you expect to expand your business. That said, it is also the hardest to estimate. It is opposed to things that are far more in your control, like costs and financing. This estimated money is called projected revenue. The projections also apply to accounting cycles that are monthly, quarterly and annual. Companies project income using a combination of research and internal expertise. Some businesses use projected revenue for specific financial reports such as sales or operating budgets to refer only to money that comes from the core goods sales.
How to Create a Revenue Projection?
Revenue forecasting is essential for more than just income-projection exercises. Predicting your revenue will help you control your cash flow, prevent credit issues and cash crunches, produce more detailed budgets and effectively forecast demand and its associated output and labor needs. However, doing so is not an easy task. Thus, using several methods can help you estimate your revenues accurately and stay on a sound financial footing. Here's are the steps that can help you:
1. Review Past Data
The first thing that you should do in forecasting your revenue is to review your performance data for three years if you have those records. Aside from looking at yearly figures, compare your year-to-year data by quarters to find revenue trends. It will help you to detect any slow times and help you to estimate your cash flow. To check for any clear upward or downward patterns, pay special attention to the last 18 months of sales.
2. Study Market Trends
It can also be helpful for you to study and investigate market trends. To find out if they anticipate any patterns that might impact your sales, visit the websites of trade or professional associations in your industry. It may involve taking some considerations into innovative industry or regulations, price rises, or increased international competition. Look for online copies of business magazines, white papers, research studies, or educational essays.
3. Project Sales
Work with the sales department over several criteria to estimate your sales. Estimate your revenue by a client, distribution channels, product and service, territory, and sales rep. If you rely on big clients and customers, you can contact them to discuss their plans for the coming year. If you intend to sell to customers, perform an online or telephone survey or organize one or more focus groups during the coming year to discuss their intended use of your product or service.
4. Estimate Receivables Turnover
Aside from predicting how much income you will have this year, estimate when it will arrive to help with planning the cash flow. Estimate when profits will come based on the credit terms and payment history with your customers. Not just when you will make sales. Consider your three years' bad loans and debt and discounts on receivables you have had to offer to get cash in faster.
5. Using the Information
Produce comprehensive annual budgets and cash flow forecasts based on your estimated revenue amount, type, and timing. It will help you decide whether you need to reduce costs, increase rates, drop low-profit goods, concentrate sales efforts on particular products or services, and plan your cash and credit needs to prevent overdrafts, fines, and penalties.
FAQs
What is revenue?
Revenue is the income received from regular business activities that include returned sales discounts and deductions. In calculating net income, you have to subtract the gross income statistic, necessary deductions, and expenses.
What is the difference between profit and revenue?
The revenue is the company's overall income based on the sales of goods or other services and operations. On the other hand, profit is the net income or the total income that remains after all the deductions.
What are the types of revenue?
The types of revenue accounts are:
Sales

Rent

Dividend

Interest

Contra
What are the types of forecasting?
The types of forecasting are:
Qualitative techniques

Time series analysis and projection

Casual models
Projecting revenue is inevitably helpful for your business. It is the thermometer of how you could run your company. Thus, it is not as simple as that. It is a tricky and complicated task. To project your revenue, you have to consider several things. If you find it hard, you can use our downloadable revenue projection template. They are easy to use and customize based on your requirements. Download it now to get started!