In the business world, there are different sorts of proposals, but commonly we work on proposals so we may be able to acquire a client. Proposals are one distinct and effective way to win a job or task given by a client. So writing a client proposal is an important task for companies or for freelancers in order to gain more profitable business opportunities. Remember, a client proposal is a hit or miss so you need to fully understand and brainstorm before putting your thoughts into words in order to succeed. Outlining what you can do for business prospects and why you can do it better than anyone else is a critical step in the sales process. Read more about this proposal in our article for today, and if you need to start working on your proposal check out our free client proposal samples below.
10+ Client Proposal Samples
1. Agency Proposal to Client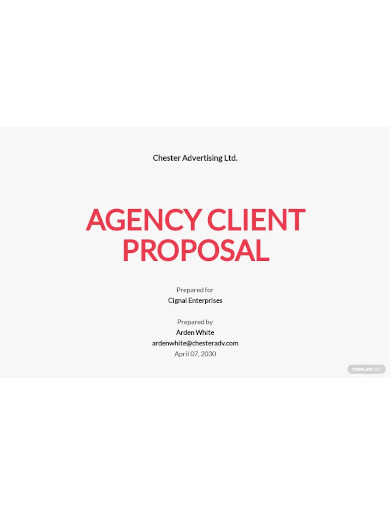 2. Advertising Agency Proposal to Client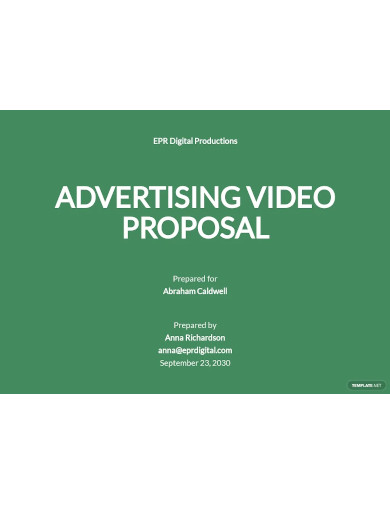 3. Client Workshop Proposal
4. New Client Proposal
5. Client Seminar Proposal
6. Client Investment Proposal
7. Business Development Client Proposal
8. Client Education Annual Proposal
9. Sample Client Proposal
10. Client Proposal Example
11. School Client Proposal
What Is a Client Proposal?
When you finally get the chance to work on a proposal for your client, this is one opportunity you should not miss for the world. Nailing the right business proposal can get you the job you need, not only that in some cases you could even build a long and fruitful business relationship with your client ensuring a steady flow of revenue for your business. So a good client proposal is essential if you want to be a successful entrepreneur. This document is a sort of sales pitch that should convince or persuade your prospective client to choose you and or your business amongst others. You should be able to address the client's goals/needs, your solution, and administrative details.
How To Write a Client Proposal?
A client proposal is unique in nature as different clients have various needs and requirements. So you must be able to do a little background check on your client, or what business they are engaged in. Understanding their history or background can give you a clear idea of how to approach their problems and think of a feasible solution. This means you first need to clearly understand the issues your clients are facing and why they should do business with you. Also if you managed to talk to your client beforehand or they have posted a request for proposal, then you have additional available information that you can work with and incorporate this in your proposal. Assuming what your client wants won't get you anywhere, so it is important to have the proper data and information to work with. The better equipped you are, the better your chances of winning your client. Now that you have sorted out what you need to work on, to get you started here are the basic elements that can help you write that winning client proposal.
I. Project Overview
Since you have identified your client's problem, acknowledge this and show that you have understood their plight and that you are there to help by offering your proposed solution.
II.  Define the Scope of the Project
This is where you address the solution you are proposing. In detail, include the steps in the process and the value of each step. Explain the intended results you plan to deliver and those results will impact the needs of your client. This should include the services, timelines, and project deliverables.
III. Value Proposition
Explain to your clients why you or your company is the best suited for the job. List the benefits of doing business with your firm as opposed to other firms that also may be pitching the same services. You must be able to convey the value your company promises to deliver to your client should they choose to avail of your services or buy your product. And clients are very much interested if you are able to mention cost-saving ideas and monetary gain in the process.
IV. About Your Company
Your client would very much want to know the sender of the proposal, meaning you should include a brief summary about your company, a bit of background, and the kind of clients you are serving.
V. Testimonials or Previous Work
To build your company's credibility, add testimonials from previous clients. Let your prospective clients see that others have tried and tested your services or products and are quite satisfied. If it is relevant include examples of your previous work as well.
VI. Administrative Aspects
Go into detail about the process flow of the proposed project. This should include a preliminary timeline for the project, including any relevant milestones. And the terms and conditions to manage your client expectations from the start and protect you from doing extra work for free.
VII. Budget
Create a budget that is suitable for your client's requirements. If you already have an idea of it beforehand then try to work your way around it. If you feel that you have come out more pricey or expensive then you'll need to carefully address this issue and list down the benefits your client will be gaining in the process.
VIII. Details On The Next Step
Detail the next steps in which the client would be able to reach out to you, perhaps if they want to further discuss the proposal. So always include your contact information and other relevant information,
FAQs
What Is The Importance of Business Proposals In Sales?
Business proposals are important documents that can help you win a promising business opportunity. This is a sort of sales pitch that should be able to persuade your client to choose your company.
How Long Should a Proposal Be?
Depending on the content of your proposal, it should be between 10 to 20 pages long.
What Is a Request for Proposal?
A request for proposal or RFP is a document made by an individual or organization to solicit proposals from prospect vendors, suppliers, professionals to help complete a project.
A lot of business opportunities are established through client proposals. This is one great way to look for clients, and showcase your expertise and services through a single document. The power of persuasion lies in how well you write your proposal. So start writing one now and succeed in gaining more clients for your business.