As we all know, marketing is an essential process in every business. Companies need to develop ways to attract customers and clients, as well as promote the products and services that they have. One of the most important aspects of marketing that is important in every business is branding. Whether you are a small business or large corporation, you need to establish a good brand for your company.
Your company's brand will help determine how clients or prospective customers will perceive your business based on the name of the company, the logo, design aesthetics, and other elements. There are many companies, individuals, and agencies that offer various branding services to different businesses and organizations. Before these companies can land clients, they need to provide a well-crafted branding proposal to these businesses.
Branding Proposal Sample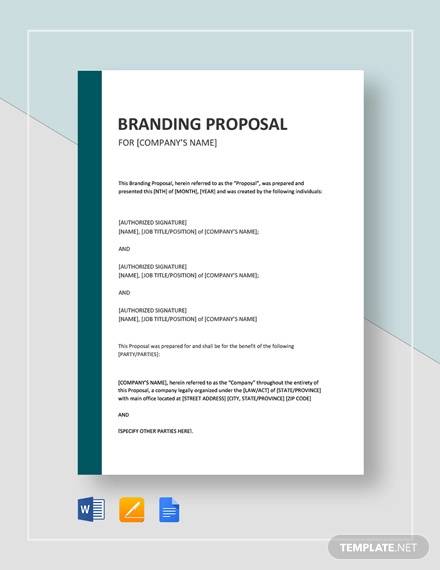 Restaurant Branding Proposal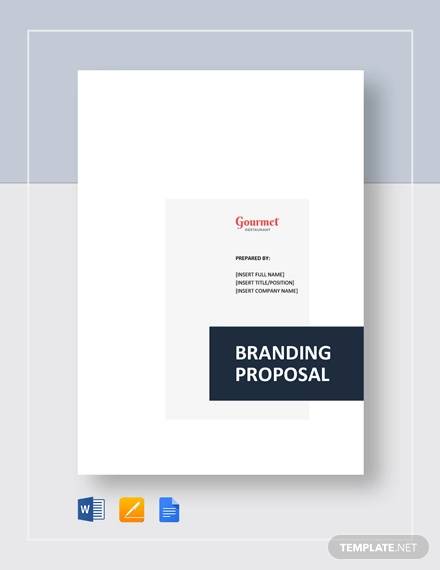 Branding Proposal Template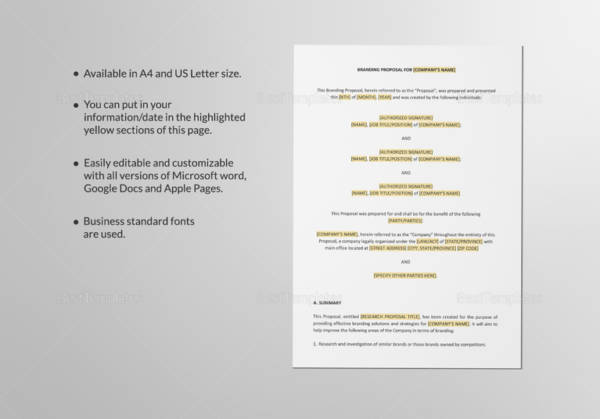 Digital Branding Proposal Sample
Through a branding proposal, they will be able to sell and promote the branding services that they offer, as well as convince clients that your branding projects will greatly benefit their business by helping them position their brand in the marketplace. With the samples and templates as well as the guides and information that we have provided below, you will be able to properly develop your own branding proposal.
Online Branding Proposal Sample
Branding Plan Proposal Form Template
Why Is a Branding Proposal Template Important?
Creating a proposal can be a complicated and time-consuming process, especially if you don't exactly know all the information that you need to provide in the document, as well as the steps on how to accurately format one. Having a well-formatted template will allow you to not only save time but also ensure that you have an effective and organized branding proposal for your clients. Listed below are the reasons why having a branding proposal template is important.
The importance of a branding proposal template is as follows:
Branding Services Request for Proposal
Rebranding Proposal Sample
Essential Elements of a Branding Proposal
With many agencies and designers competing with each other to win businesses and companies through the creation of a branding proposal, it is important for you to create a comprehensive and effective document to ensure that the business will choose you to represent their business. Listed below are some of the most important elements or components of a branding proposal.
The elements of a branding proposal are as follows:
Aviation Branding Proposal Sample
Branding Identity Proposal Sample
Sample Proposal for Branding Campaign
Branding Consultant Request for Proposal
Tips for Creating a Branding Proposal
As we have previously mentioned, a branding proposal is an important tool and document that will help you win more clients for your branding services. To help you in preparing a branding proposal, we have included below some important tips that will help you create a winning branding proposal. The tips are as follows:
Now that you have understood the importance of having a well-crafted branding proposal, ensure that you follow the tips that we have provided above when creating your document. The samples and templates available on this page will help you create a comprehensive and a highly usable branding proposal that will help you attract more and better clients. Additionally, other than the branding proposals that we have provided, we also have other types of proposals such as an event proposal, business proposal, and a project proposal.