The World Health Organization said that people who aren't physically active have an increased death risk of 20% to 30%. Meanwhile, the National Health Service reported that physical activity can reduce Type 2 diabetes risk by 50%. And moreover, the National Center for Biotechnology Information found that exercise can lower coronary heart disease risk by 29% for women and 21% for men. Those are just three of the many health benefits that working out brings. So, if you want to ditch your sedentary lifestyle and become a physically active person, let us help you with that life changing step. These sample workout schedule templates will help you plot your beginner workout program!
Blank Workout Schedule Template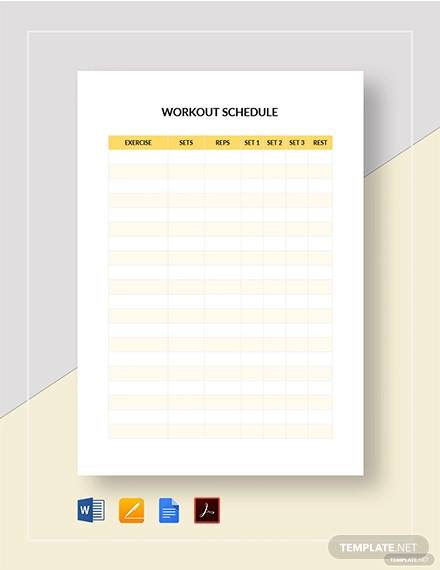 Printable Weekly Workout Schedule Template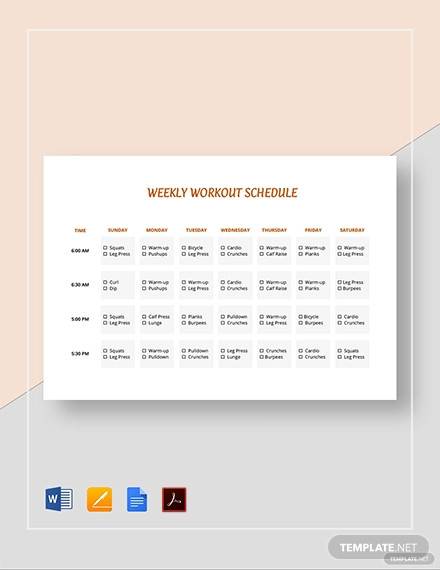 Workout Routine Template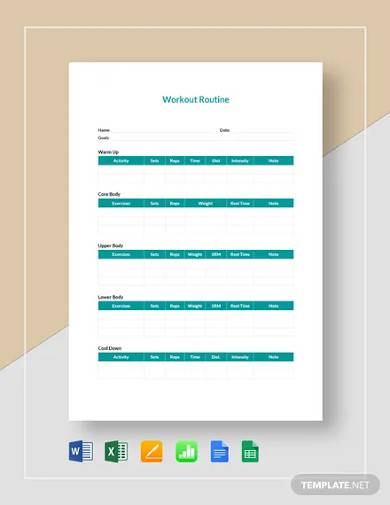 Weekly Workout Schedule Template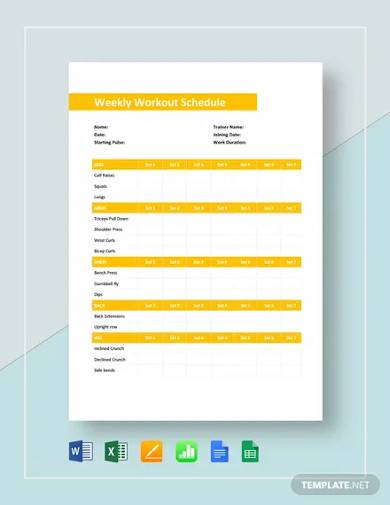 Free Cleaning Workout Schedule Template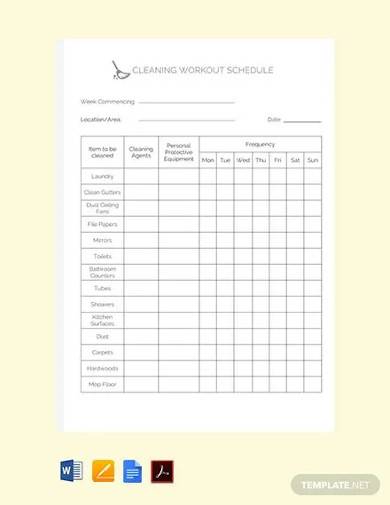 Free Strength Workout Schedule Template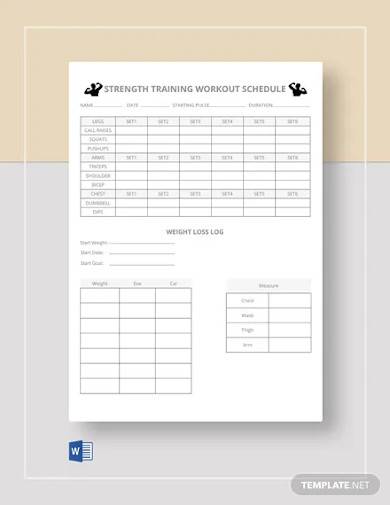 Weekly Work Out Schedule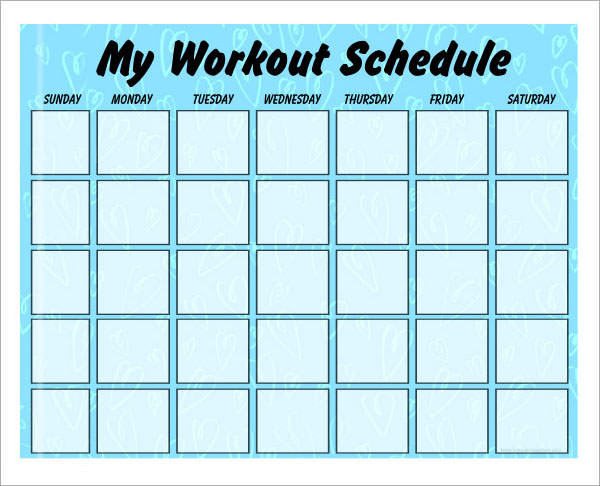 Workout Schedule Template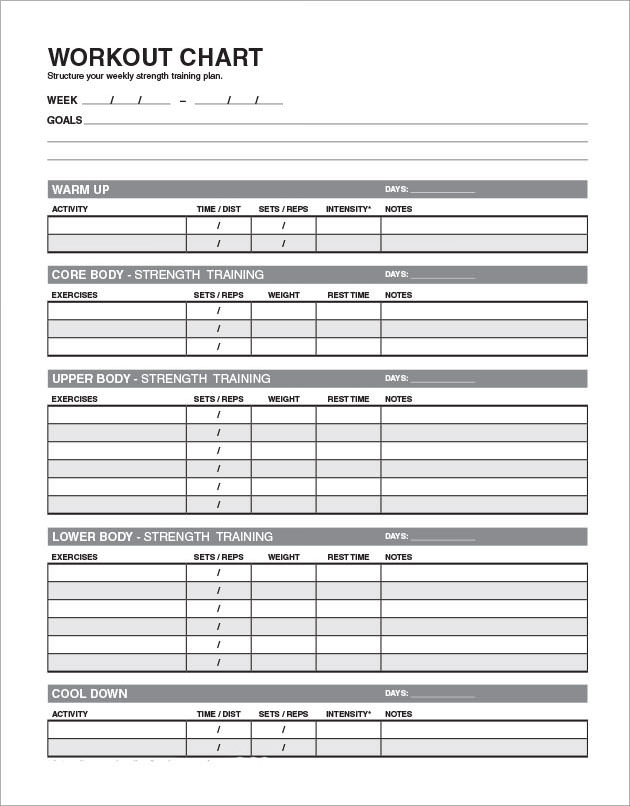 Workout Schedule Plan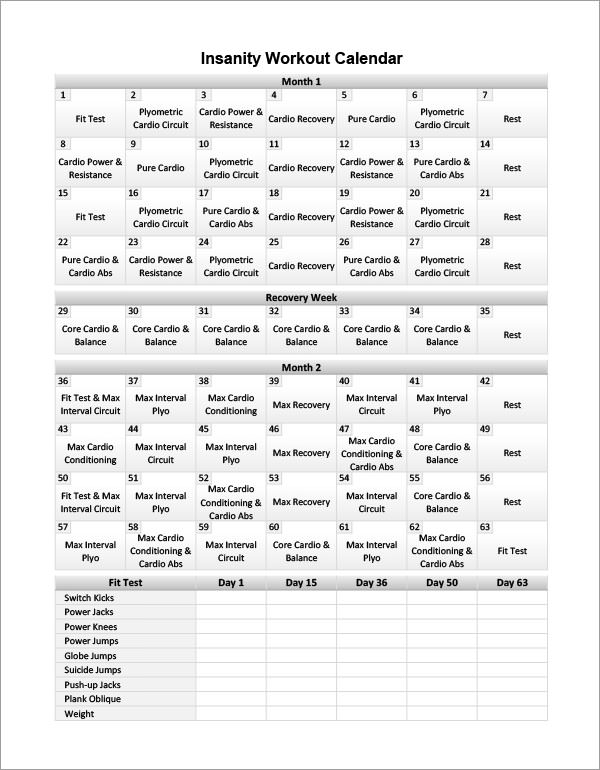 Work Out Schedule for Men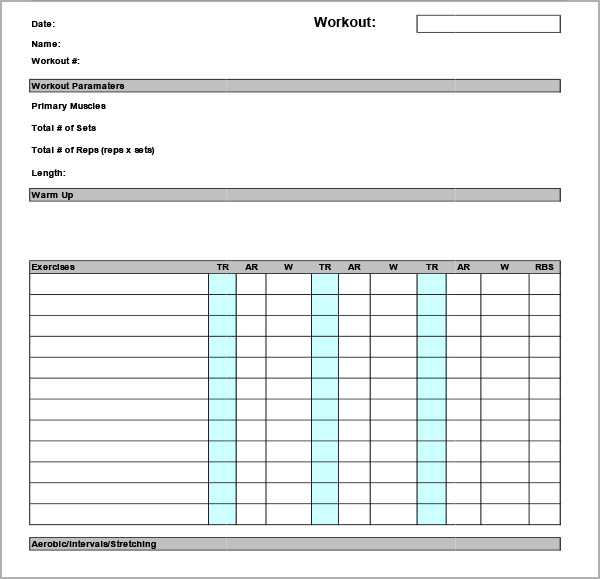 Weight Less Work Out Schedule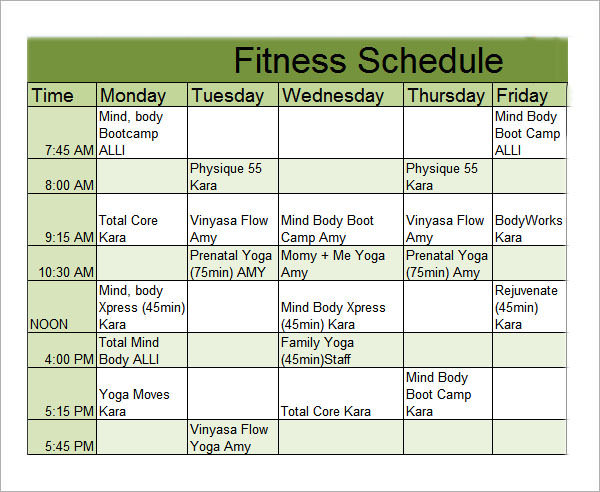 What Is a Workout Schedule?
A workout schedule is a written guide of when you should start and end your workout regimen. It's just like a work schedule, but its focus is your regular physical activities. Although it's not really necessary to have a written workout schedule, it helps you to keep yourself on track. In some way, it ensures that you won't skip a beat from your home or gym workout routines.
All of us are busy people. Because of that, we tend to forget or overlook our other activities outside of the office. But with a written workout planner or schedule, you'll always have a reminder to get off your couch or office desk and sweat out your stress.
How to Structure a Workout Schedule
An ideal workout schedule is something relative. In other words, there's no such thing as "The Most Suitable Workout Schedule." It depends on what type of workout a person will be doing and how vigorous it is. Other than that, an ideal workout schedule has to be tailor-made to fit one's daily schedule, weekly schedule, or monthly schedule—not conflicting with his or her work life and other important activities.
Even though a so-called "Most Suitable Workout Schedule" doesn't exist, there are some basic steps you should follow in structuring a workout schedule. These steps will make your workout regime more effective and beneficial.
Set Your Workout Goal
First, set your workout goal, whether it's to achieve drastic weight loss, gain muscle, increase your stamina, or all three of them. By setting a workout goal checklist and setting a timeline when you want to achieve it, you can gain some ideas in arranging your schedule. Plus, you'll know what sort of drills and routines you must do.
Consult with a Personal Trainer
A personal trainer knows best about what kind of workout routine works for you. Just by letting him or her know about your workout goal, he or she can give strategize the best workout regime for you. If you want to lose weight, the workout a trainer could give you will likely consist of cardio drills. But, if you desire a fit and ripped body, your workout will undoubtedly include a lot of weight training, bodybuilding, and abs workout.
With a personal trainer's guidance, you can have a workout schedule that enables you to achieve your body goals in time. You don't need a personal trainer to guide you in every workout session. Plus, having him or her as your regular trainer would hurt your personal budget. Trainers have quite expensive fees. You only need a trainer's advice for the perfect workout schedule once. However, if you can afford to have him or her as your regular trainer, why not?
Allocate a Rest Day
Regardless of whether your workout schedule is intense or just light, don't forget to let your body recover. Your muscles and joints undergo a lot of stress during a workout. If you don't give them a rest for a day, it could lead to injuries. So, see to it allocate a rest day on your workout. You deserve it; and, your personal trainer will even recommend it. To fitness enthusiasts, they call it their cheat day.
Make Sure Workout and Work-Related Tasks Aren't in Conflict
Your work should always be a priority. So when you make your workout schedule, find a way to separate it from your daily shift schedule. Make sure you have sufficient time to take a break. Don't overwork yourself too much. You can set your 5-day workout schedule or 6-day gym workout schedule either before or after your work shift.
How to come up with a weekly workout schedule?
As we've said, an ideal workout schedule is relative. It depends on a person's preference and workout goals. But regardless, we'll show you a decent weekly workout routine by Caitlin Carlson from Adidas. It's one of the workout routines for beginners that we consider as among the best.
Sunday: Flexibility workout, such as doing yoga, foam rolling, and stretching.
Monday: Strength training for 10-30 minutes. This includes push-ups, lunges, squats, and pull-ups.
Tuesday: Cardio workout, specifically sprinting.
Wednesday: Back to strength training for 10-30 minutes.
Thursday: Rest day or recovery day.
Friday: Back to strength training for 10-30 minutes again.
Saturday: Back to cardio workout.
You can do this kind of workout schedule at home, especially in your backyard.
Is it bad to workout every day?
It's not really bad to workout every day. However, it's advisable to have a rest day every week, as we've said. Allow your body to recover from the small wear and tears it experiences during your workout.
Will a 30-minute workout do to gain muscle?
According to Healthline, doing a 20 to 30-minute weight training for 2 to 3 times per week will do. That said, being in the gym for the entire day isn't necessary, unless you want to become a professional bodybuilder.
When you leave this web page, start planning your workout regime right away. And don't forget to take advantage of our workout schedule templates! Oh, and our workout calendar templates will do as well! This simple act of plotting a workout schedule is a stepping stone towards a prosperous and active way of living.