10+ Yearly Budget Plan Samples
One of the most crucial financial parts of a business is creating an annual budget, yet it is often disregarded. Budgeting for small and mid-sized businesses is an important responsibility that is usually overlooked. So, why is it so crucial? Well, mostly because it is a process that equips your firm with the capacity to answer key questions regarding the following 12 months. Are you planning to lay out your yearly budget plan and need some help? You've come to the right place! In this article, we provide you with free and ready-to-use samples of Yearly Budget Plans in PDF and DOC formats that you could use for your fiscal purposes. Keep on reading to find out more!
1. Yearly Budget Plan Template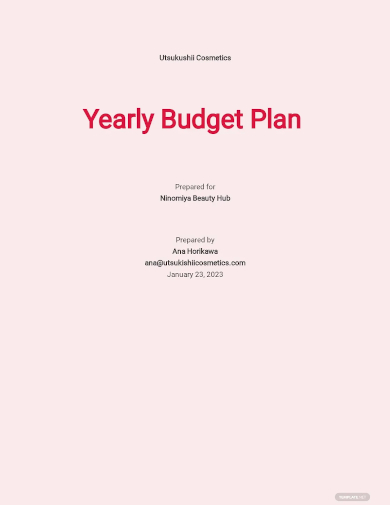 2. Yearly Budget Planner Template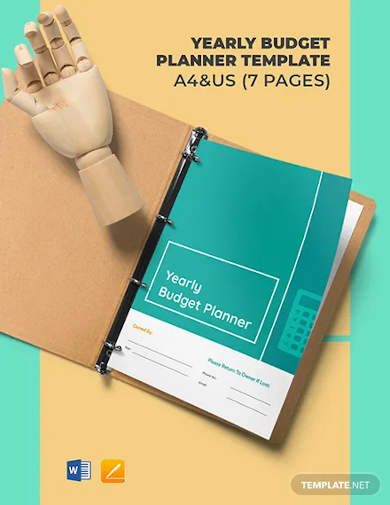 3. Yearly Budget Savings Plan
4. Option Year Work Plan & Budget
5. Annual Action Plan & Budget Fiscal Year
6. Proposed Annual Budget Plan for Fiscal Year
7. Multi-Year Budget and Enrollment Strategic Plan
8. Five Year Budget Plan
9. Year End and New Years Budget Planning
10. Yearly Budget Planning Worksheet
11. Yearly Budgeting and Financial Fitness Plan
What Is a Yearly Budget Plan?
An annual budget is a forecast of a company's planned spending for the coming year. Annual budgets serve as indicators of progress for individuals and businesses, as well as instruments for improved money management. In a nutshell, a yearly budget establishes a strategy and provides a mechanism for reaching agreement on how public monies should be spent. A budget, on the other hand, is critical to the economy because it informs investors, businesses, organizations, and others about where the present government plans to invest or support certain initiatives.
How to Make a Yearly Budget Plan
A new year offers a fresh start to some of the items on your to-do list and an opportunity to develop as a person. If making an annual budget is on your wish list, now is the time to start. A Yearly Budget Plan Template can help provide you with the framework you need to ensure that you have a well-prepared and robust budget plan on hand. To do so, you can choose one of our excellent templates listed above. If you want to write it yourself, follow these steps below to guide you:
1. Determine Your Earnings.
Gather your previous year's pay stubs and sum up all of your net income sources. The difference between your gross income and your net income is your net income less taxes and deductions. You could only have one income if you work full-time.
2. Check your annual budget plan for regular and anticipated monthly spending.
Next, go over your credit and debit card statements from the previous year and total all of your costs, being care to keep fixed and variable expenses separate. Fixed costs, such as rent or mortgage payments, auto payments, or insurance premiums, are expenses that cost about the same amount each month. This will give you a decent idea of your monthly variable costs on a monthly basis.
3. Decide on your objectives.
Make a list of all the financial goals you want to achieve in the short and long term before you start sorting through the data you've collected. Short-term goals should be completed in less than a year. Long-term goals, such as retirement savings or your child's education, might take years to achieve. Remember that your objectives don't have to be carved in stone, but determining your priorities before beginning to build a budget will assist you.
4. Continue to check in and keep track of your spending.
It's critical to examine your budget on a frequent basis to ensure that you're on track.
FAQ
What is included in a yearly budget?
A budget should contain a breakdown of all of the expenses and revenue that you will incur in order to ensure that your goals are carried out.
What is the primary objective of a budget?
The goal of budgeting is to create a model of how the firm will perform financially if particular strategies, events, and plans are implemented.
What happens if the budget isn't adhered to?
In a nutshell, not budgeting leads to a lack of savings, financial insecurity, out-of-control spending, a greater probability of falling into debt, and increased financial stress.
Individuals can use annual budgets to better manage their finances. These budgets assist their makers in planning for the following year and making the necessary changes to reach their financial objectives. To help you get started, download our easily customizable and comprehensive samples of Yearly Budget Plans today!