For soon-to-be parents, do consider making a birth plan for your baby. On a birth plan, you can express your expectations and preferences regarding the awaited day of your little angel's delivery. To guide you, look through these Sample Plans. These will teach you how birth plans are often made.
Birth Plan Template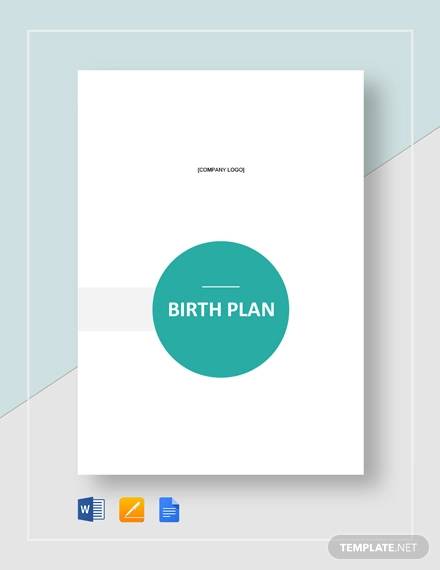 Birth Center Business Plan Template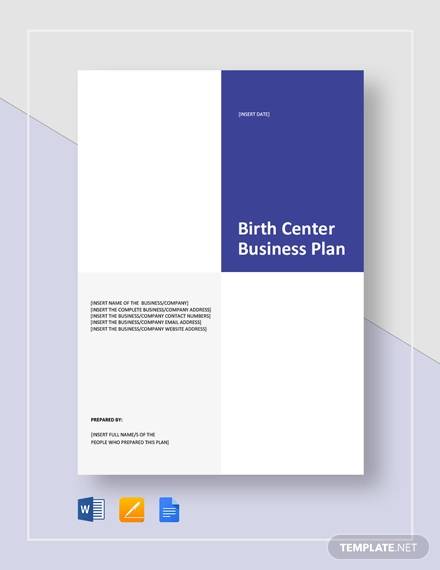 Sample Birth Father's Adoption Plan
Your pregnancy is an experience unlike any other. Everything you go through in those nine months is a wonderful memory. From the first ultrasound, discovering the sex of your baby, to belly kicks, and regular checkups, it truly is a special experience.
Baby Birth Plan Example
Blank Birth Plan in PDF
Sample Birth Plan for a Home
Essentially, a birth plan is a preference list, almost like a checklist. Birth plans show details important to the baby's birth. How birth plans are made vary for parents. Like in the samples shown here, they range from the most general to the most specific.
If you intend to write a birth plan, make sure that it is specific to your needs. Use these samples as your guide. The style of your birth plan is entirely up to you.
What's Usually on a Birth Plan
Information on you as parents, including your contact details
Type of delivery that you have chosen
Expected due date
Hospital or the birthing location that you prefer
Name/s and number/s of your doctor/s or midwife/wives
Names of the people that you wish to be there too
How to contact them
Who Birth Plans Are For
Your birth plan is for your obstetrician-gynecologist or midwife, and your nurses. It should give them an idea of what you expect from your delivery so that they may meet not only your birthing needs but also your birthing preferences.
It is important to remember, though, that deliveries do not happen exactly as planned, detail for detail. There could be differences in terms of time or location, for instance. A birth plan is therefore not as exacting as other kinds of plans like theseSample Small Business Plans.
C-Section Birth Plan to Download
Labour Birth Plan in PDF
Sample Natural Birth Plan
Birth Plan Checklist DOC
Free Hospital Birth Plan
Printable Birth Plan Worksheet
Preferably, your birth plan should also allow for measures to be taken in cases of emergency. Continue to bear in mind, though, that the contents in your birth plan are not to be strictly followed, unlike in these Sample Incident Action Plans.
There is no telling exactly how your delivery would turn out to be like. Your birth plan is simply your stated set of expectations, not your exact dictation of how you want your delivery.
It is not required by hospitals to have a birth plan ready. However, it is recommendable, especially for first-time parents. With a birth plan, you are able to communicate what you want and what you need. Having one makes it much easier for you as parents and for your doctors by having something to refer to ahead of the day of your baby's birth.