Most athletes take a break from structured training after a long season and relax. On the other hand, this is the time of year when the majority of coaches work overtime. You and/or your coach are reviewing the data from the previous season, analyzing your best and worst performances, and determining what worked and what didn't. You can use this information to plan for the upcoming season and make it the best yet! There are numerous reasons for a coach or self-coached athlete to create an ATP for the upcoming season. This tool allows you to look at the entire year and ensure that adequate builds are in place for each major event (both base and intensity phases). You and your coach will be able to refer to the ATP throughout the season to ensure you stay on track with the original program.
10+ Annual Training Plan Samples
The Annual Training Plan (ATP) is a macro-level tool that allows the user to use periodization to map out a long-term training plan. Periodization is a training method that involves varying the type, intensity, and duration of training over the course of a training year to achieve peak performance for a specific event. It's simple to know how an athlete should train now to achieve their best results later down the road once you've set up an ATP.
1. Annual Training Plan Template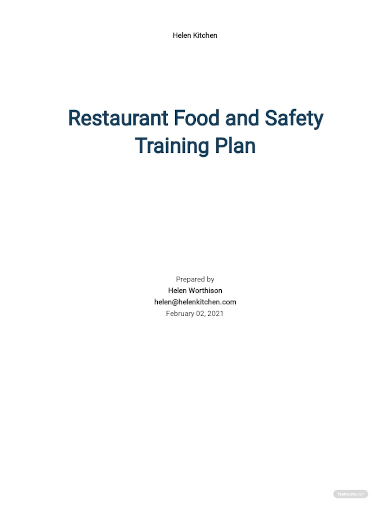 2. Employee Annual Training Plan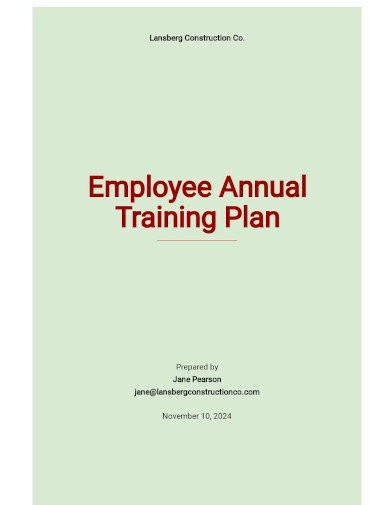 3. Annual Training Plan
4. Sample Annual Training Plan
5. Fire Department Annual Training Plan
6. Standard Annual Training Plan
7. Annual Refresher Training Plan
8. Candidate Annual Training Plan
9. Staff Annual Training Plan
10. Annual Employee Training Plan
11. Annual Training Development Plan
Steps in Creating an Annual Training Plan
Inputting the peak events is the first step in creating your ATP. You'll be able to prioritize each race on an A to C scale and see how much time you have between races. Simply take the events that the athlete has specified and arrange them by date and priority.
The next step is to calculate the total number of training hours required. Take a look back at what you accomplished this year and ask yourself some questions. Should you work more hours? Do you have the time to increase the length of your training sessions? Do your objectives necessitate a higher training volume? Answering these questions will help you determine the number of annual training hours that are appropriate for you. Poor performance or a plateau may result from no increase or a decrease. A large leap, on the other hand, may result in overtraining or burnout.
After the peak events and hours have been assigned, the weekly periods and recovery cycles must be entered. This is where you map out each build phase, type, and length, as well as determine when and how much intensity is needed for optimal performance. Of course, you'll need to devote extra time to address weaknesses identified in the previous season, as well as specific power requirements for peak events. This will assist you in determining which build phases to complete and when they should be completed.
Depending on the type and duration of the efforts, you may choose a 3 or 4-week cycle (or another variable altogether) before allowing recovery. Traditional training methodology dictates that you must stress the system to force adaptation – but not to the point where you can't recover in a reasonable amount of time.
Athletes certainly deserve some time away from their athletic endeavors after a long season to spend time with their families, catch up on housework or work, or simply unwind. Meanwhile, a good coach will be working overtime behind the scenes to plan out the upcoming season and program for the athlete so that they can build on their previous year's accomplishments. An annual training plan not only aids in the planning of the entire season but also serves to keep the coach on track with their month-to-month (or weekly) planning. It also provides an added benefit to the athlete in the form of motivation–motivation to finish today's workout because it will build to next week, next month, and so on.
FAQs
What are you trying to achieve in the training?
This could be specific race and performance goals, or it could be something much more casual. Annual Training Plans are for you if you've ever gone on a group ride with your friends and been disappointed with your performance and wanted to improve.
Why do you have to do the training?
Annual Training Plans will assist you if you ever get on the bike with no real sense of direction and just go through the motions. They specify how today's training fits into the bigger picture of your season and how you'll achieve your objectives.
Annual Training Plans should be a living document that is updated and adjusted on a regular basis. It should be a continuous procedure. Just because things come up and change doesn't mean you shouldn't understand why you're doing the training you're doing every day and how it fits into the season's overall picture. The Annual Training Plan is what lays the groundwork for you.