8+ KPI Samples
KPIs are critical to achieving corporate goals because they keep them at the forefront of decision-making. It's critical that business objectives are adequately communicated throughout an organization; when employees are aware of and accountable for their individual KPIs, the company's larger goals are kept in mind. A key performance indicator (KPI) helps business owners and managers to see how their company – or specific divisions – are performing at any given time. Do you want to establish your KPIs but you're not sure how to? We've got you covered! In this article analysis, we provide you with free and ready-made templates of Key Performance Indicators in PDF and DOC formats that you could use for your benefit. Keep on reading to find out more!
1. KPI Presentation Template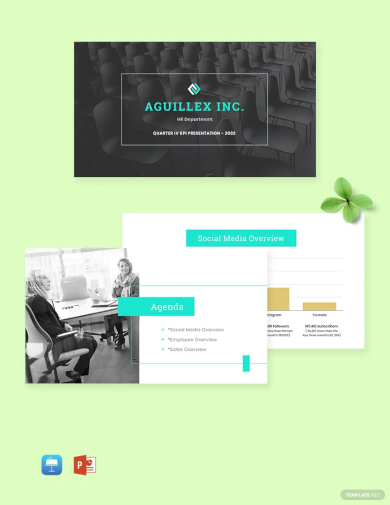 2. KPI Template
3. Sample KPI Collection Template
4. Developing Key Performance Indicators Template
5. Sample Reporting Performance Measures Template
6. KPI Performance Template
7. Sample KPI System Template Checklist Template
8. Sample KPIs Assessment Procedure Template
9. Key Performance Indicators Form Template
What Is a KPI?
A key performance indicator (KPI) is a quantifiable statistic that shows how well a firm is accomplishing important business goals. KPIs are used by businesses to assess how well they are meeting their objectives. Low-level KPIs may focus on procedures across departments such as sales, marketing, HR, or support, whereas high-level KPIs may focus on the overall success of the organization. You can have high-level KPIs that look at the overall performance of your company, as well as KPIs that drill down into individual or departmental activities. It's critical to keep in mind that KPIs are a type of communication. Meaning they follow the same rules and best practices as any other type of communication: the most successful information is sample brief, clear, and relevant.
How to Make a KPI
Start with the essentials to establish a KPI strategy: know what your organization's goal list are, how you plan to attain them, and who will be able to act on the data. A KPI Template can help provide you with the framework you need to ensure that you have a well-prepared and robust KPI on hand. To do so, you can choose one of our excellent templates listed above. If you want to write it yourself, follow these steps below to guide you:
1. Describe the desired outcomes.
In order for a measure to be meaningful, it must have a clear goal in mind. The majority of strategy is stated in the sample form of abstract ideals. Because measurement is so detailed, it's crucial to agree on definitions and expectations.
2. Alternative measures should be understood.
Examine how outcomes may be measured. Is it possible to measure the desired outcome directly? Is it possible to capture the complete desired outcome in one or more measures? Identify the most appropriate direct measure if the answer is yes. In both the outcomes and process perspectives, objectives generally have clearly recognizable direct measurements.
3. Set goals and benchmarks.
As crucial as choosing the metric is describing acceptable performance levels and establishing how data is interpreted. This stage establishes what constitutes excellent and unsatisfactory performance, as well as how the data will be used. Targets, or the intended level of performance for a certain reporting period, and thresholds, or the upper and lower bounds of desired performance around a target value, are used to measure performance. Thresholds define the precise points at which an indicator turns green for good performance evaluation, yellow for adequate performance, or red for bad performance. Figure 8 depicts a target and threshold example.
4. Define and document key performance indicators.
Each objective ownership team created a Performance Measure Data Definition Table to capture the necessary information that goes into each performance measure on a sample scorecard. This is a crucial phase in moving from the creation of a performance management system to its implementation and use.
FAQ
Are KPIs still useful?
KPIs are only useful if they are in line with your sample plan and help you make strategic decisions.
What factors influence the effectiveness of a KPI?
KPIs that are good give objective proof of progress toward a goal list.
Why are KPIs used in the workplace?
Key performance indicators, or KPIs, allow you to track the health and development of your department or firm toward its objectives.
It's critical that business objectives are adequately communicated throughout an organization; when employees are aware of and accountable for their individual KPIs, the company's larger goal statement are kept in mind. To help you get started, download our easily customizable and comprehensive templates of Key Performance Indicators today!