There are deep implications of an industry analysis report both in the field of business and market analysis and also in the field of academic research. The all round analysis is to tell the productivity and the shortcomings of the industry. The manpower required resources required, funds acquired from investors etc, profit making potentials, everything can be gauged from this. Hence, this is a good way to plan and assess while you decide about constructing or investing in an industry. You can also see Sales Analysis Templates.
Industry Analysis Template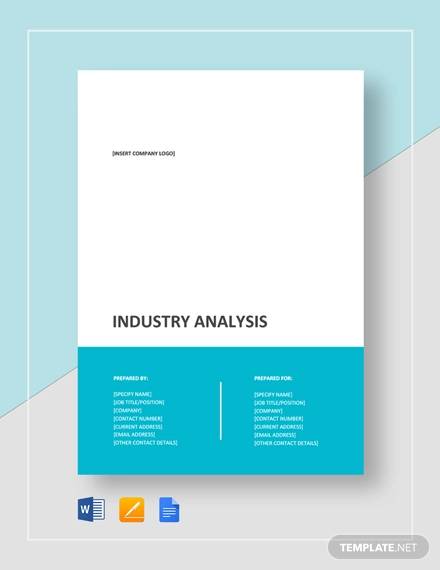 Industry Gap Analysis Template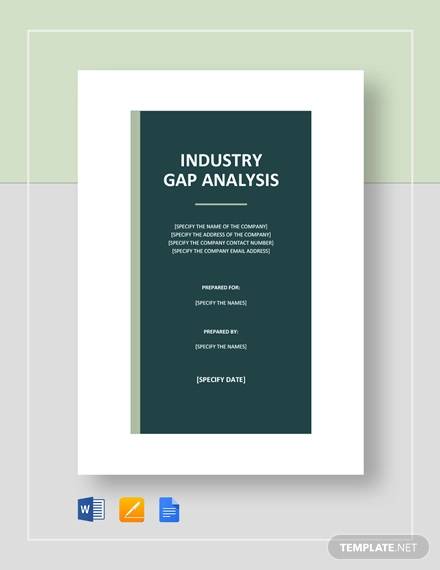 Industry SWOT Analysis Template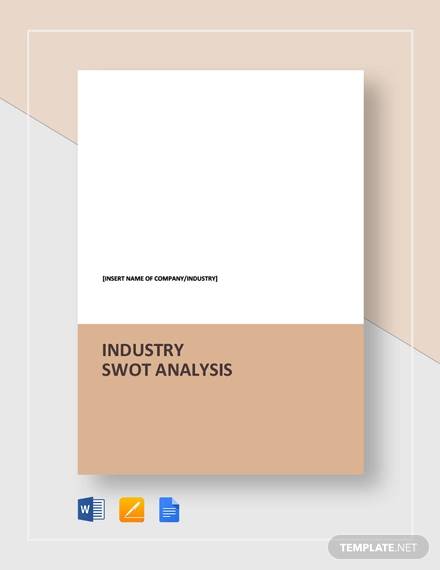 What is a Sample Industry Analysis Used for?
An industry analysis report is in simple terms a report to analyze an industry. Now this can be for any industry and any domain. The report may have to be made for speculating the risks of investing in an industry, or may have to be made for researching about an industry. In any case, the report should be made professionally, and without errors. You can also see Job Task Analysis Templates
That's because depending on what you write inside, many decisions will be taken, and money may get invested. Hence to make sure that the report brings positive outcome by telling the readers about the original risks, strengths, and weaknesses in the industry, you should take the help of samples and examples. Samples for industry analysis are available online.
Industry Analysis Report Template
Making an analysis report is all about analyzing and writing the findings. That is what you do to make an in depth report regarding an industry, and the readymade template you get here helps you do the same smoothly. This industry analysis report can help in commercial or research projects.
Industry Value Chain Analysis
The analysis of the industry value chain is a complicated report making, and this involves understanding and involving many parameters. The report making can be made very accurately, and the format can be obtained in the most professional and standard form from this template, and hence your report will be valuable for both accuracy and standards.
Industry Swot Analysis
SWOT analysis is a technical style of analysis which involves analyzing 4 parameters. But as it seems, it is not that simple and has to be done in details while combining many fields. Therefore, this competitive analysis template and the sample can help you make the SWOT report for an Industry with professional standards and perfection.
Industry Gap Analysis
Industrial Strategy Analysis
Sample Industrial Analysis
Competitive Industrial Analysis
Transportation Industrial Analysis
Organic Industry Analysis Template
What is the Importance of a Sample Industry Analysis Template?
The marketing analysis template is made to help you make the analysis report as you see and understand the sample format, and take ideas from this. This is to help you make the report without errors. Else if you had to make the whole report on your own, endless points of formatting and detailing errors would have crept in. You can also see Market Analysis Templates
How to Use the Sample Industry Analysis Template?
It is pretty simple to make the report. You simply need the sample or format. You can then go through every paragraph and see the contents, and recreate that in your own style, or may use the same language and customize it to your own words and data to make a fresh one. You can also see Risk Analysis Templates
This can be followed through the way to finally make a nice report of industry analysis. The process of analyzing is not that simple, and a long and complicated style is involved. However with a free to download and easy-to-use format that is based on the global standards you can make a new one without any hitch.
Now that you know how to make an industry analysis report in the most professional format, you may try and make competitive reports. Templates are free to avail, and hence economical and fast report making is just a step away.
If you have any DMCA issues on this post, please contact us!