Fully owning the home you live in is something that really brings joy and happiness especially to those who are working to own their first home or property. It requires that one prepares him or herself in a proper way by making sure that all the financial strategies are in the right place. It may not be easy to calculate your mortgage payoff if you are not well conversant with accounts. Mortgage payoff calculator helps you to calculate the amount that you need to pay and the interest rates. Below are some of the mortgage payoff calculators. You can also see Timesheet Calculators.
Monthly Mortgage Payoff Calculator
The monthly mortgage calculator is unique in features, it gives you the option to print amortization schedule and to add extra payment. This calculator will help you to learn how much you save when you do your payment every fortnight instead of doing it on a monthly basis. You can add some amount on top of the monthly payment courtesy of this calculator. If you are getting a challenge on how much you should pay on your mortgage by a certain date then you can try this mortgage calculator.
Amortization Mortgage Loan Payoff Calculator
With amortization mortgage payoff calculator, it is very easy to calculate the amount you will need to payoff at the end of the day. It takes you just some few seconds to create an amortization schedule and to work out your total loan. You just need to fill in the required data like deposit amount, loan term, purchase amount and interest rate, then the whole process will be complete and you will have your amortization schedule ready. This calculator is accurate and easy to use and it does not require any knowledge of accounts.
Mortgage Payoff Calculator Example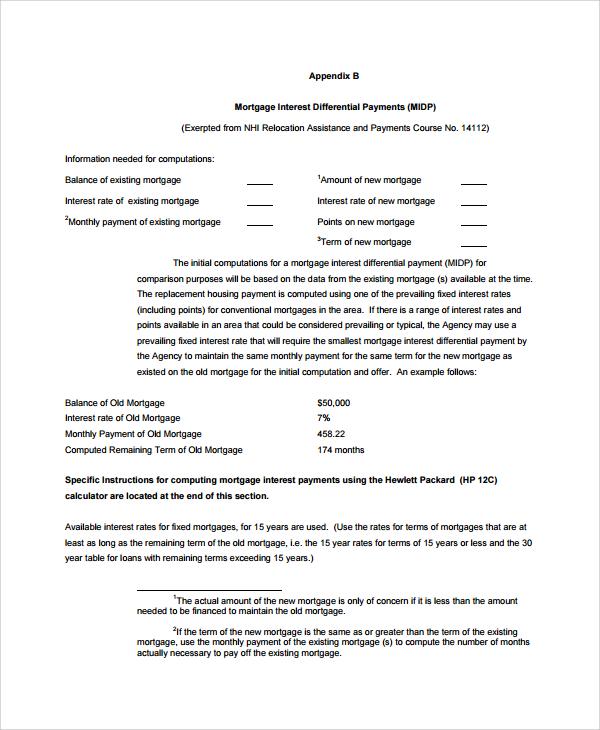 Fixed Mortgage Calculator Template
This calculator will help you to know how much you will save when you increase you mortgage payment. Bankrate mortgage payoff calculator has places for you to fill in the years remaining, original mortgage term, original mortgage amount, additional monthly payment and annual interest rates then you get your report after either choosing monthly or annual. This payoff calculator is easy to use and very accurate.
Why Should I use Mortgage Payoff Calculator?
Mortgage loan calculator is accurate and easy to use. It is not easy to do manual calculation of the mortgage and get the correct information; with mortgage payoff calculator working on your mortgage payoff is an easy task. When using mortgage payoff calculator you can easily know the amount of money remaining and to be paid for how long. You can also see Work Timesheet Calculators.
What is the Effectiveness of Mortgage Payoff Calculator?
Mortgage payoff calculator is very effective, the calculators are well programmed and can be used with computers and smartphones. They give very accurate information and save you a lot of time. These calculators are very fast and don't waste time processing information. You can also see Hourly Timesheet Calculators.
Thinking of doing your mortgage payoff calculations, then all your questions have been answered in one way or the other or with one calculator or the other. These calculators are well programmed to work with accuracy and effectively. Our mortgage payoff calculators are mobile and computer friendly, they are 99.99% accurate. You can try our mortgage loan calculators.