Market analysis is one of the very interesting and intriguing subjects in economics and commerce. It's one of the most diverse and yet most absorbing discussions that can change the fate of commercial decisions. Hence when you are doing a market analysis you must be sure that you do this with perfection to enjoy the benefits and also make your report practically presentable . To make the job easy, sample market analysis templates are given below. You May also See Sales Analysis Templates.
Market Analysis Template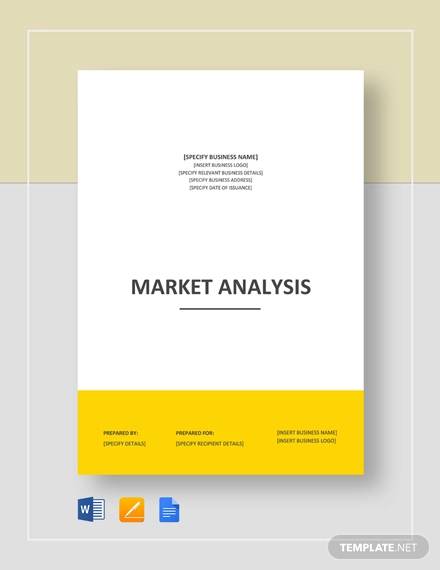 Marketing Analysis Template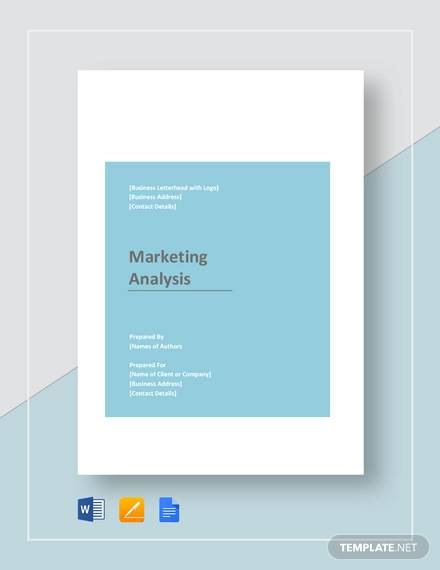 Comparative Market Analysis Template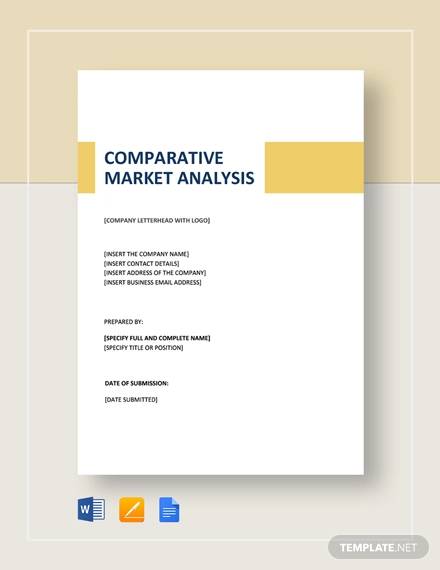 Sample Market Situation Analysis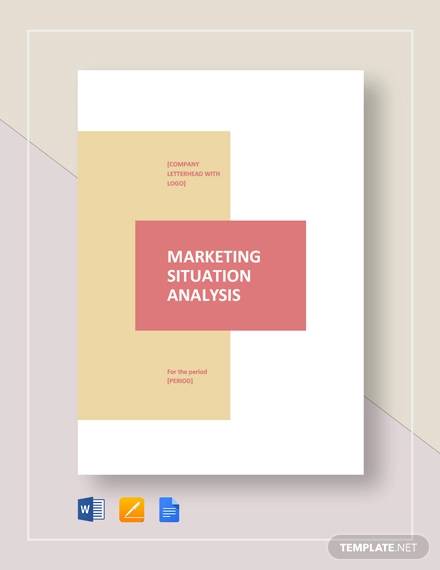 Market SWOT Analysis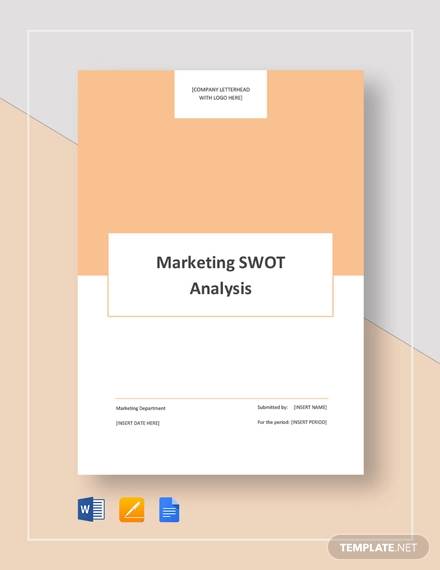 Real Estate Market Analysis Template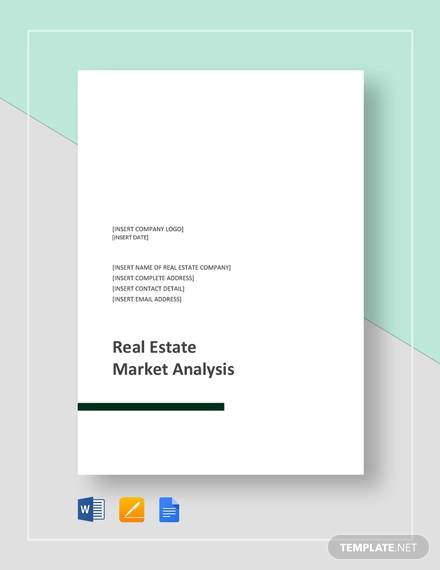 Restaurant Market Analysis Template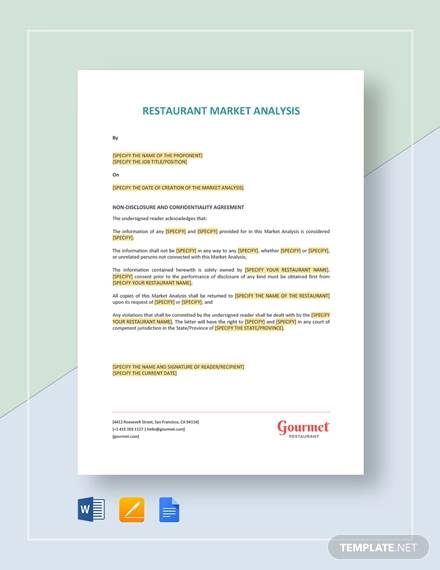 Market Analysis Template in Word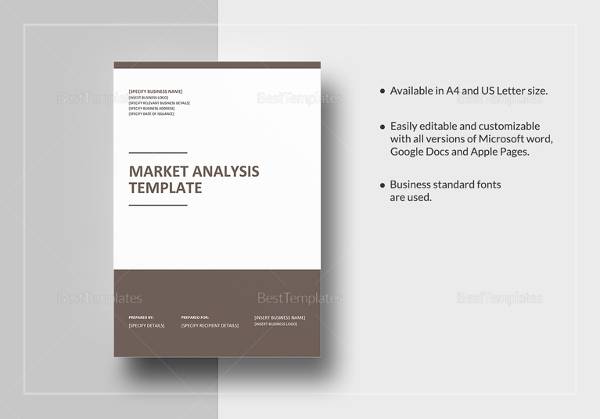 Simple Target Market Analysis Template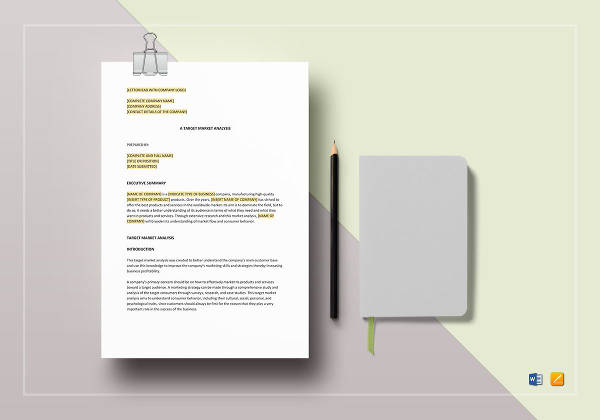 Real Estate Market Analysis Template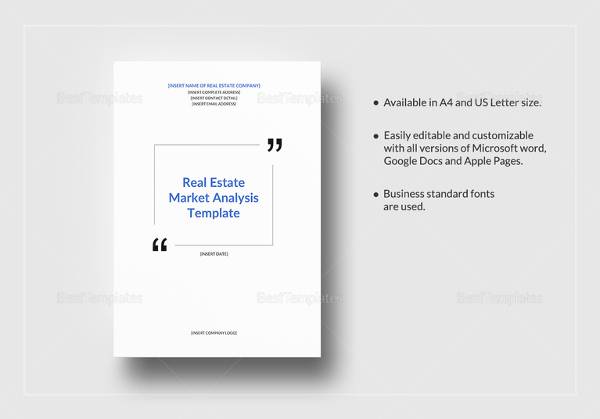 Sample Housing Market Analysis Template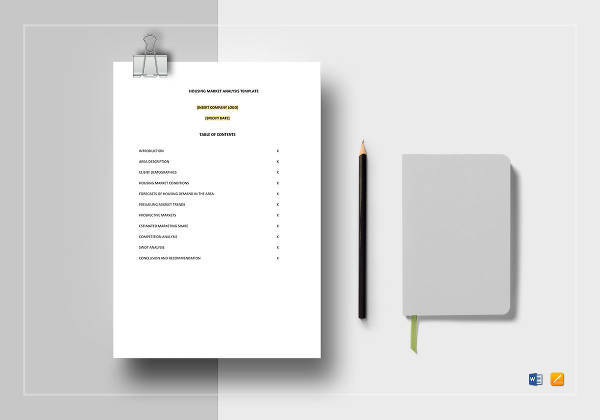 Cost Analysis of Market Research Methods Template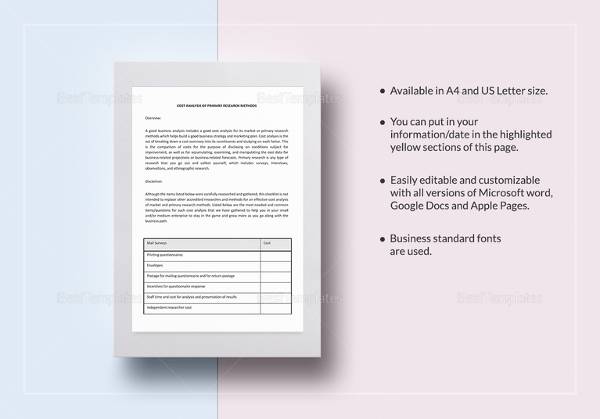 Comparative Market Analysis Template
The comparative market analysis is what you do to compare sections of the market, sections of the business, and analyze things based on the findings. Now there can be many things to analyze and compare, write and elaborate . Hence to suggest the basic and important format the template can be used.
Real Estate Market Analysis
The real estate market analysis is what you do to start a project, invest in a project, buy some property etc. Most interestingly this involves comparison of real estate in an area in such ways that determine the area, the market, the type of properties etc, which will make one long episode and report. Hence to simplify things the template is of good use.
Sample Market Analysis
The sample market analysis template is to help you analyze the market in the very basic form, and this sample is of great use to tell you the various styles involved in market analysis. Hence if you are trying to find a standard market analysis format, the sample style would always be helpful.
Product Market Analysis
Marketing SWOT Analysis
Energy Sector Market Analysis
Free Market Analysis
Gaming Market Analysis
Printable Market Analysis
What is Sample Market Analysis Template?
Market analysis is the analysis of market which involves comparison of several market elements, parameters, and lots of market related facts and figures. Hence this has to be done while adhering to the market standards as well as the official formats. Your report may come in use in many projects and to help you take many decisions. Hence the report of analysis has to be made presentable, and therefore samples are a great help. You get the sample market analysis reports online, from which you can take examples and suggestions to make a new report with your details. You May also See Sample Risk Analysis Templates
What is the Importance of Sample Market Analysis Templates?
The samples have a high importance in making you a great report. Normally it's practically quite confusing and messy to make a market analysis report all on your own. This involves quite a lot of calculation, and lot of arrangement of data in a format that has to be done without errors, so that you may reach a conclusion or result most methodically. Again the official format that you are looking for which makes the report professionally presentable in front of any board or panel, can only be found free when you are using or referring to the samples. The samples also contain the sample or market analysis example report that gives you a glimpse of how the report looks like when ready, so that you may compare.
What are the Benefits of Sample Market Analysis Templates?
Sample market analysis templates have high importance in making you quality market research reports and officially presentable reports of market analysis, which are apparently without constructional or formatting errors unless you do some data centric mistakes. Therefore you get factual, presentable and analytically right format when your data is right and you follow the exact sample style. Another great benefit of using the templates is that, your time is saved . Your effort and time may get totally focused on simply making the report. You May also See Company Analysis Report Templates
A great way to steer your market analysis report is by using accurate templates or samples. These you get free to use and you may use them for free by downloading the free formats. The main reason you would love to use templates for the efficiency and accuracy of format.
If you have any DMCA issues on this post, please contact us!