If you need to file a leave because of a certain condition or a surgery perhaps, you can request for a medical report as a supporting document for your claim. Police reports, development reports, and data reports can also be requested. The Sample Forms for report requests are provided below for you to view or download.
Report Request Form Template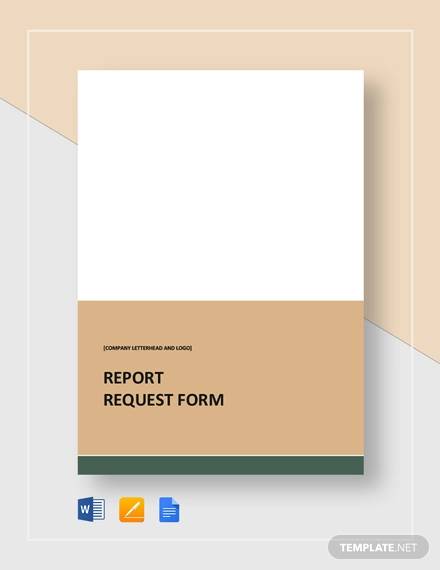 Annual Credit Report Request Form
Development Report and Request Form
Reports come in different forms: written, spoken, and through television or film. A report is an informational document that is made with the intention of relaying information about something or someone in a presentable manner. Since they offer a lot of information, they are often requested by banking or lending institutions to check on an individual's credit record.
Police Report Request Form Sample
Report Change Request Form  in PDF
Individual Credit Report Request Form Example
Kinds of Report Request Forms
Annual Credit Report Request Form
Credit report is a detailed report about an individual's credit history. Through this report, an individual's credit score is determined. It is also used by banking or lending institutions to determine an individual's creditworthiness or their credibility to pay a loan.
Development Report Request Form
Use this form for requesting visits that aim to check a company or an institution's development. With this sample form are boxes provided for the specific reason and goal of the development visit.
Police Report Request Form
Police officers also have forms to fill out. There are tons of them and they are used based on different situations. If you have a police record, you can request a copy of that record using a police report request form. Since police reports contain sensitive information, proper procedure is followed to have your request granted.
Individual Credit Report Request Form
Just like an annual credit report, you may also request for an individual credit report. It will also provide information on your creditworthiness, like your credit history and credit score.
Data Report Request Form
This sample data request form has a neat layout that makes it easy to read and fill out. You may use this form for requesting data reports. We also have Leave Request Forms and Time Off Request Forms available for you to check.
Report Creation Request Form
Simple MIS Report Request Form
Data Report Request Form
Consumer Credit Report Request Form
How Are Reports Used?
They are used to keep track of information that can be used in making decisions. The information provided by reports are essential and valuable. Most of the time reports are presented with graphs and images that are eye-catching, especially if they are used in school reporting. Reports are also used in government and business fields to display certain results.
Types of Reports
Annual Reports
Census Reports
Police Reports
Progress Reports
Credit Reports
Book Reports
Demographic Reports
Reports are used in a lot of ways. They can be in writing or by word of mouth. They can be shown on television or heard on the radio. Informational documents play a certain role in our lives, whether it be for legal, experimental, or educational purposes. Requesting for a particular report for whatever purpose it will serve you will surely be an easy task.
You can download and use the samples we have available to request for a certain report, or you can also use it as reference when making your own report request. We hope that you find this article useful. You may also want to check our Vacation Request Forms.