Real estate is one of the fastest-growing businesses in the world, where multi-million dollar sales and purchases are carried out every day. Being a profitable business, there are enough chances for disputes to arise and for them to escalate as illegal activities due to the large sums of money that are involved in real estate, thus, Sample Contracts are created and signed to prevent such disputes. Here is a list of sample real estate contracts.
Private Sale Real Estate Contract Template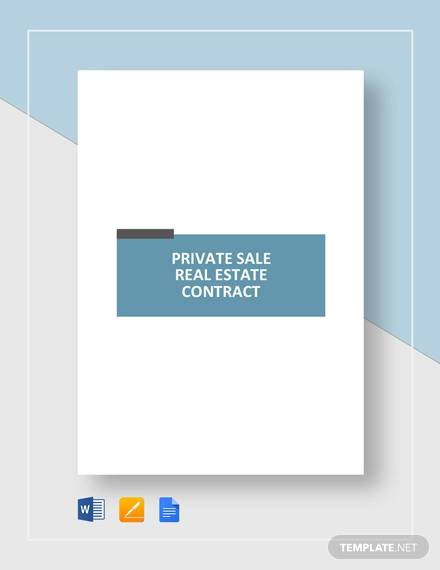 Real Estate For Sale By Owner Contract Template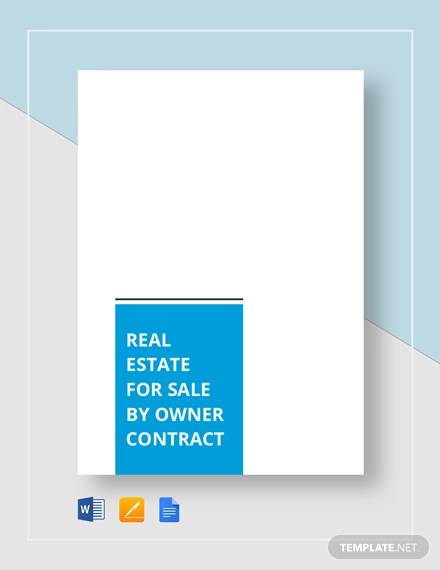 Home Sale Contract Template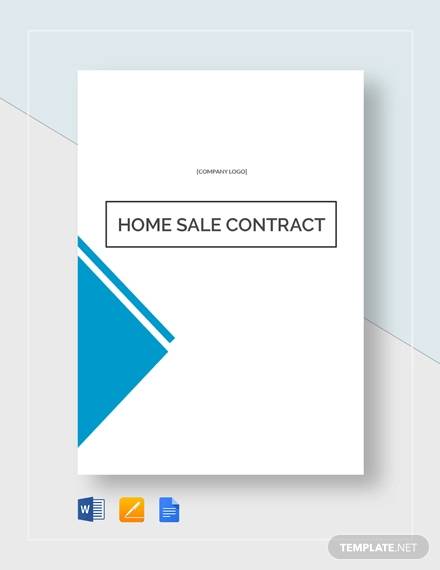 Real Estate Purchase & Sales Contract Template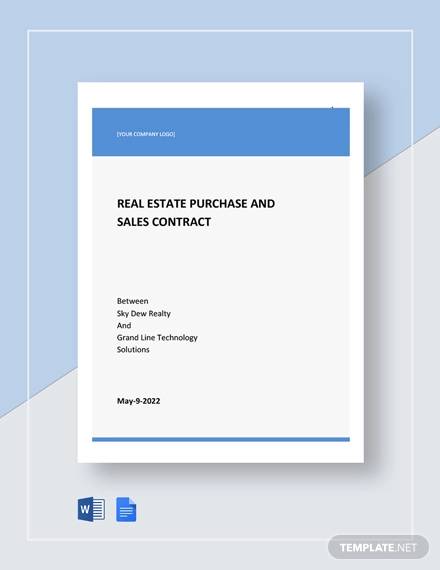 Sample Contract for Sale and Purchase of Real Estate
This kind of contract is created to enable a real estate business to conduct in the sale and purchase of plots of land to various buyers and customers availing service.
Real Estate Sale Contract for Residential Sample in Word
This contract is entered into by the real estate business and its consumers on the selling of a plot of land which can be used to build a residential complex. You can also see the Construction Contract Samples.
Sample Commercial Real Estate Sales Contract in PDF
This contract is entered into and put into force when the real estate business sales a plot of land to consumers wishing to start a commercial project on it, like malls.
Usage of Real Estate Sales Contract Samples
Sample Real Estate Contract are a way to legally regulate the business operations of real estate services and to provide a legal relationship between the business and its consumers who wish to conduct the buying and selling of land through the services of the real estate business.
These contracts are useful for preventing any untoward disputes and for resolving any issues in a peaceful, legal manner. These contracts provide the legitimacy for real estate businesses to engage in their work with its clients and consumers in a healthy manner, without any disagreements or arbitrary action by either party.
Sample Real Estate Sale and Purchase Agreement Contract
This contract is a part of an agreement where the real estate service and the consumer or the seller agree to sell or purchase land through the real estate business's agency.
Free Real Estate Sale Contract for Land Sample
This contract is prepared when a real estate business or its authorized representatives are empowered to buy and sell land at their discretion under the aegis of a legal framework.
Sample Legal Real Estate Sale Contract to Download
Target Audience for the Real Estate Sales Contract Samples
The sample contracts are targeted at organizations that deal with real estate operations as well as other organizations or individuals wishing to buy and sell land through the agency of the real estate business, enabling it to not only earn profits but also allowing it to serve its consumers and customers efficiently. You can also see the Sample Real Estate Purchase Agreements.
Knowledge about sewing up such a contract is a necessary asset, considering that it involves a lot of legal intricacies and issues which may jeopardize the entire existence of a real estate business. Hence, if one knows how to draw up such a contract, it will be of immense importance.
Format of Residential Sale Contract for Real Estate
Real Estate Sales Contract Form Example
Real Estate Sales Contract Sample in PDF
Standard Real Estate Sales Contract
We have a large number of sample real estate contracts that are made to aid you in making your real estate contract. Select the one that suits your purpose and, our Sample Sales Contracts being editable, they can be edited with the necessary information relevant to the real estate contract's creation.
If you have any DMCA issues on this post, please contact us.